Why I use Fathom Analytics 
When most of us think of analytics software, Google Analytics is the first to come to mind. As the default choice for many website owners, Google Analytics offers many features for tracking visitors and helping site owners understand how their visitors use their site.
Want to try Fathom Analytics?
Get $10 off by using this referral link
.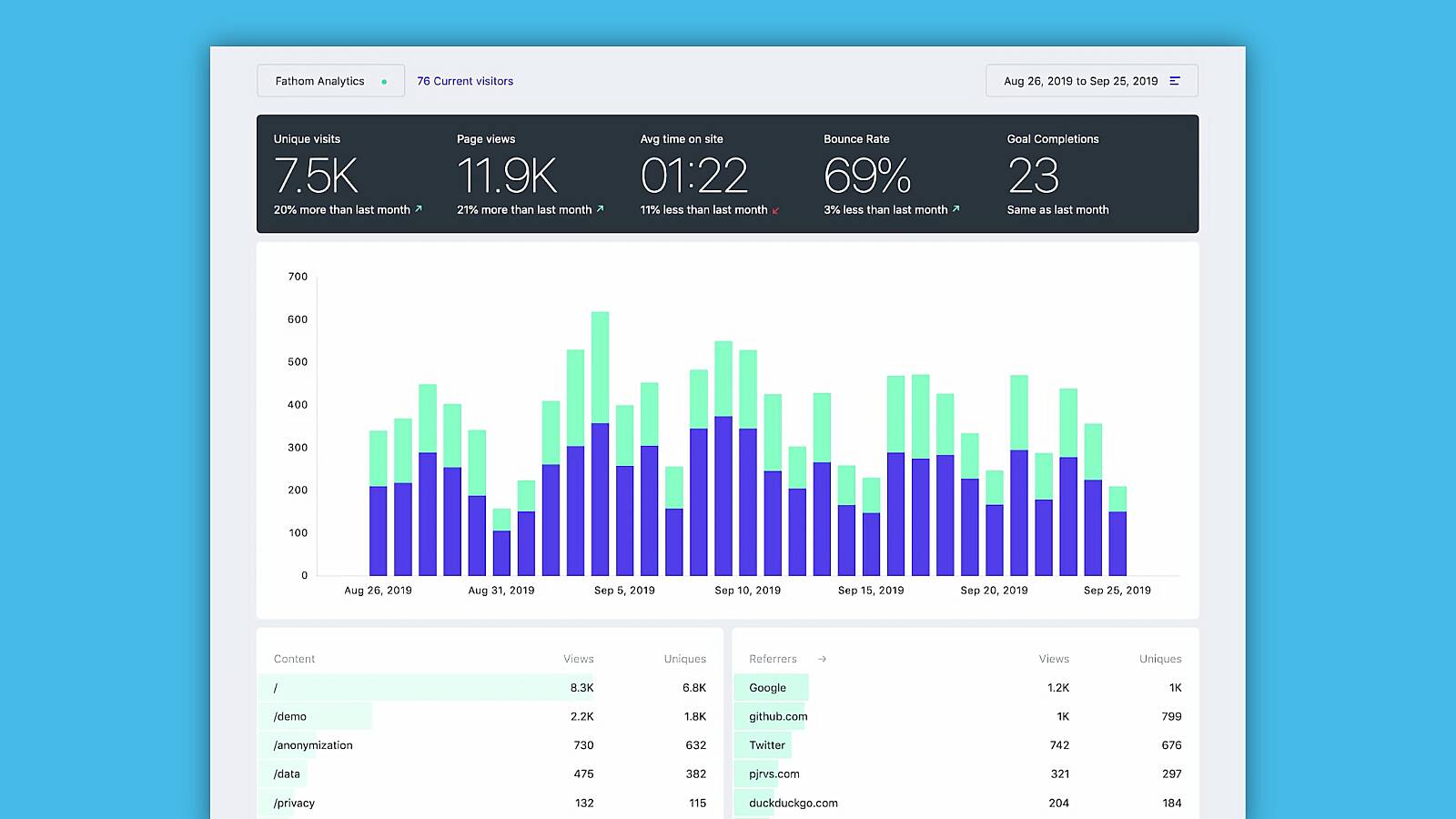 But there are downsides to Google Analytics. Namely, how Google tracks users, captures data and often sells that data to data brokers. If you want to focus on privacy, there's a better option than Google Analytics. Meet Fathom Analytics, my go-to analytics platform. 


What makes Fathom Analytics better than Google's platform is the fact that privacy and transparency are paramount. 


"One of the guiding philosophies we've had since we started Fathom was that we always want to be radically transparent about how data is processed and stored," notes the
Fathom Analytics website
. "We comply with all relevant privacy laws and ensure that we always practice data minimization (only processing and saving data that's essential, useful, and privacy-focused)." 

Why I like Fathom Analytics 

I began using Fathom Analytics a few months ago. Within a few weeks, I realized its potential. The platform is simple and user friendly. The data I seek most with analytics is right on the dashboard. I don't have to search through menus to find what I'm looking for, as I was forced to do with Google Analytics.
And with GDPR,
CCPA
(California Consumer Protection Act) and ePrivacy compliance, I don't need to set up cookie and tracking notification pop-ups that annoy users.
In fact, even with Fathom Analytics running on my website, there are zero trackers, meaning I can have a privacy-forward website
and
still have analytics functionality.
Why you should use Fathom Analytics


Due to the privacy-focused and usability features I just mentioned, I believe Fathom Analytics should be a top choice for most websites owners.
In fact, I have begun recommending Fathom Analytics to my clients as a way to built privacy-forward websites.
The analytics platform is a great way to gather information on your site visitors without invading their privacy and having their data captured to be sold to data brokers. And it helps your website stay user friendly since it doesn't require privacy and cookie notifications.
And lastly, setting up Fathom Analytics is simple. The platform works with Webflow, Squarespace, Wordpress, and more.
Give Fathom Analytics a try

Signing up for a free trial is easy. If you sign up using my
affiliate link here
, you'll receive $10 off your first month following your trial.
I recommend Fathom Analytics to anyone, whether they prefer to maintain a privacy-focused website or not. It's a platform that's powerful enough to challenge Google Analytics, yet simple enough to be part of your website management tools.