Over the past few months, I've been creating a course for freelancers and I'm happy to announce that's it's now live! It's called The Freelancers Guide to Stronger Client Relationships. 
You can find it on Udemy.
Here's the link
!
Here's what it's all about
: 
Why networking is about building relationships 
How to price services that increase profits 
Client red flags to look out for 
Setting boundaries when working with clients 
Dealing with challenges as a freelancer 
Staying resilient 
And more!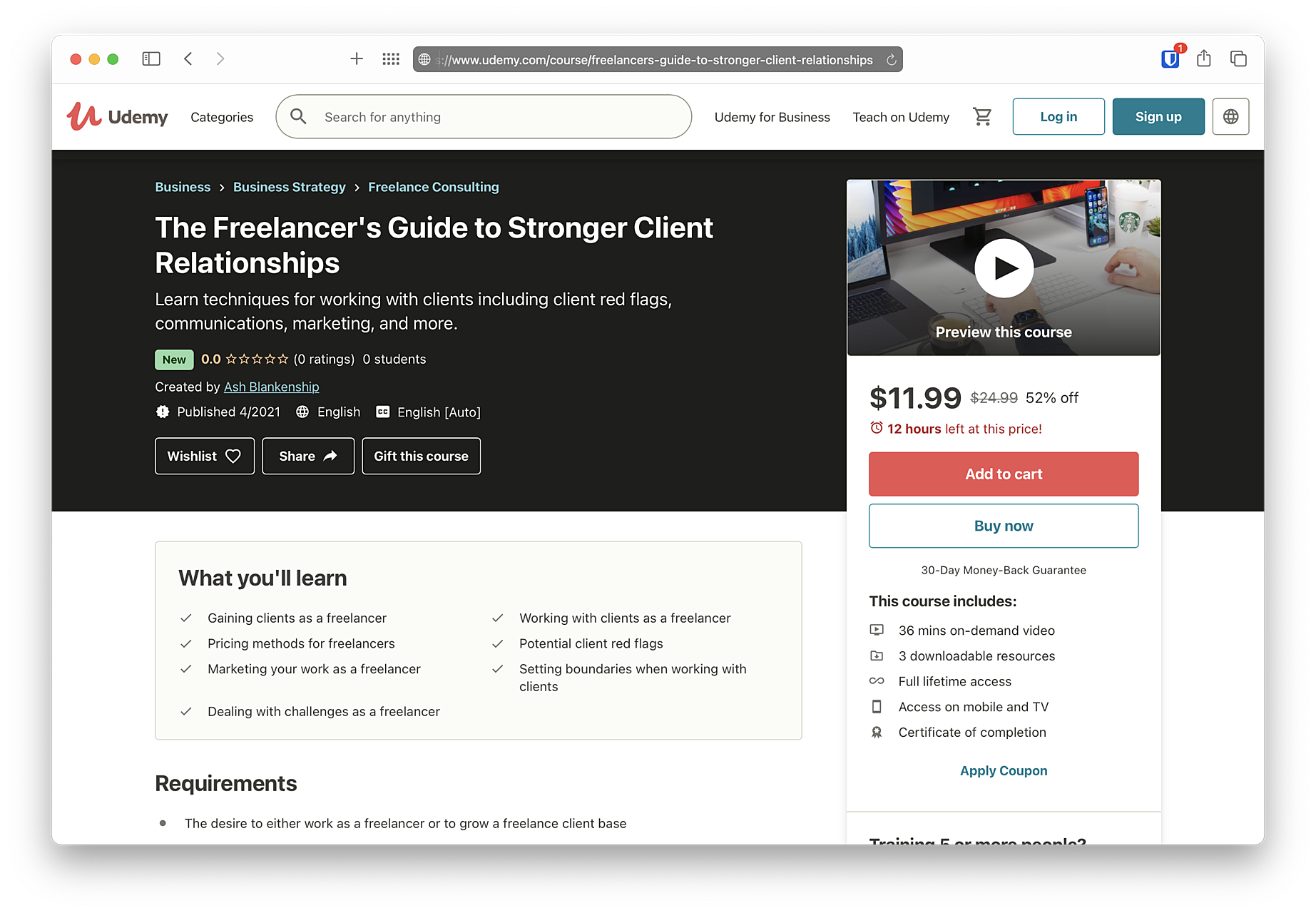 I focused on sharing content that's often not shared widely in the freelance world. This is what makes the course unique and it's also why I believe it will be helpful to any freelancer.
The course is available for $24.99. If you think it will be valuable to you, I encourage you to take a look at it.
Here's the
link again to the course on Udemy
.