There's a new ramen restaurant in my neighborhood. The food looks good and their website is pretty nice too! One thing that stands out with the latter is the site's left-hand navigation.
This used to be common. I remember when left-hand navigation was the default. It's now the top, but does left-hand navigation deserve a second look and should we bring it back?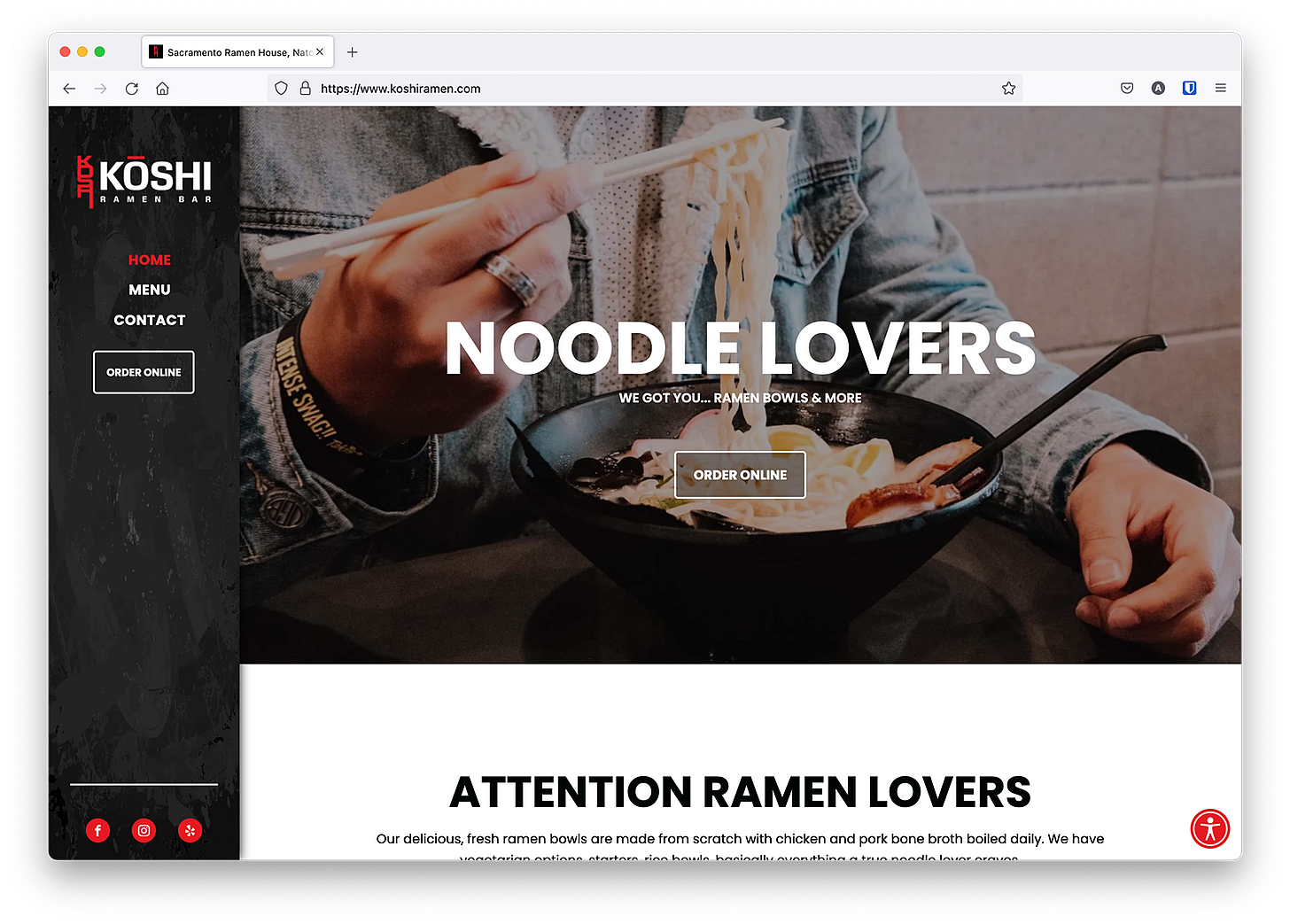 Nearly all templates and designs currently include the navbar at the top of the page. This makes for a consistent and clean look across the web. It's such common practice, visitors expect the navigation to be at the top. But I do believe left-hand navigation deserves a second look. 
This is partly because it's nostalgic and partly due to the fact that navigation can still be clean, with clear calls to action, when sitting on the left-hand side. And it's unique when compared to many of today's designs. 
For these reasons, I vote we strongly consider left-hand navigation for some upcoming site designs. The 2000s will thank us and I believe site visitors will too.