During the recently concluded Startup Uttarakhand event , I was invited to be in a panel of judges to evaluate startups from the state.
One of the startups that caught my interest was a company which was producing and selling cat toys called
hriku.com
. The company started by two cat lovers  was growing catnip ( a herb ) in the Himalayas and making catnip stuffed toys for cats. I ordered a toy from Amazon while I was talking to the team in the evaluation session.
Subsequently I had a call with the team for an assessment today .  Richa Pant and Nishant Ojha the founders  are cat lovers and neighbours in Dehradun. They are getting early traction from cat parents  and the opportunity is to build a D2C brand for the global market.
I had ordered a toy for Bageera , who recently joined our family. He was an abandoned kitten in Mumbai who was brought up by Aditya and is now part of our household since Aditya has come back from Mumbai.
Bageera showed good interest and energy when the toy was given , but subsequently he did not show much interest. Though I have zero knowledge about cats and pets in general ,  I could get a sense that the market for catnip toys could be pretty big globally.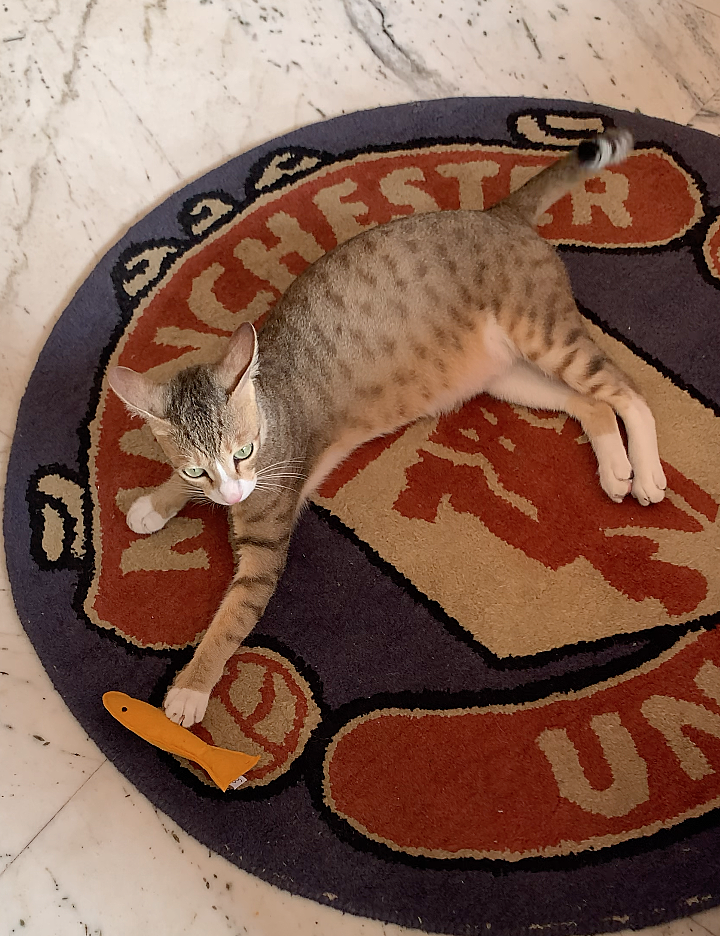 Looking forward to having more interaction with this team in the next few weeks.
Hari
Simplicity with substance
www.bhari.com