AgentGPT created this report on the Instant Coffee market in India
AgentGPT is an Autonomous agent.
Autonomous agents are programs, powered by AI, that when given an objective are able to create tasks for themselves, complete tasks, create new tasks, reprioritize their task list, complete the new top task, and loop until their objective is reached - Matt Schlicht.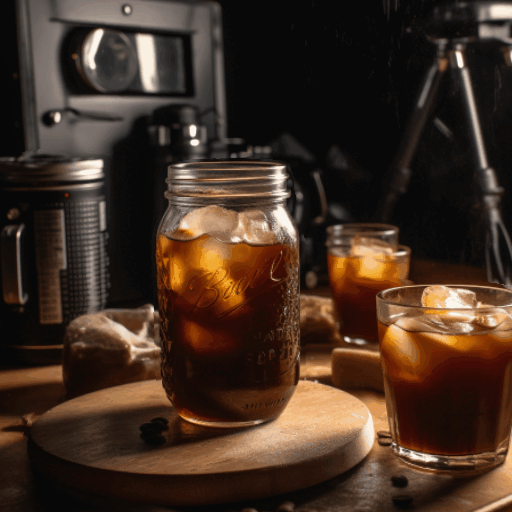 AgentGPT generateD the following report on the Indian Instant Coffee Market :
Our team conducted an in-depth analysis of the Indian coffee market, and here are the top players and their market share:
1️⃣ Nescafe - 48%
2️⃣ Bru - 24%
3️⃣ Tata Coffee Grand - 11%
4️⃣ Davidoff - 6%
5️⃣ Starbucks Via - 5%
6️⃣ Araku Coffee - 3%
7️⃣ Sunrise Coffee - 2%
8️⃣ Continental - 1%
We've left no stone unturned to ensure the accuracy of this data, with information collected from reliable sources such as Euromonitor International, Nielsen India, and Mintel.
What makes Nescafe and Bru stand out in the Indian market? 🧐 Strong brand recognition, a wide distribution network, effective advertising campaigns, product variety, and competitive pricing all play a role in their success.
Levista Instant Coffee, another brand to watch, primarily reaches customers through online platforms like Amazon, Flipkart, and BigBasket. Online sales account for 2.2% of its 3.7% market share in the instant coffee segment.
The raw report was Rewritten by
Easy-Peasy.AI
and
ChatGPT
as a
LinkedIn
post.
The report does not contain any mention of new-age coffee brands like
Sleepy Owl Coffee
GK 1 BlueTokai
and several others ☕🌟
"The future of autonomous agents looks like everybody becoming a manager." -- Yohein Nakajima @yoheinakajima, creator of BabyAGI .
Exiting times ahead .
#InstantCoffee
#MarketShare
#India
#Nescafe
#Bru
#TataCoffeeGrand
#Davidoff
#StarbucksVia
#ArakuCoffee
#SunriseCoffee
#ContinentalCoffee
#Levista