Private Jets Owned by Indians in India as of May 30th, 2023



India's domestic air traffic has soared to unprecedented heights, with a record-breaking 456,082 passengers taking to the skies in a single day. In the first quarter of 2023 alone, domestic airlines transported more than 37.5 million passengers. This impressive growth has positioned India as the top domestic market in terms of passenger load factor, outperforming countries such as the US, China, Japan, Australia, and Brazil. The percentage of seats filled by airlines is a key indicator of the industry's robustness and efficiency.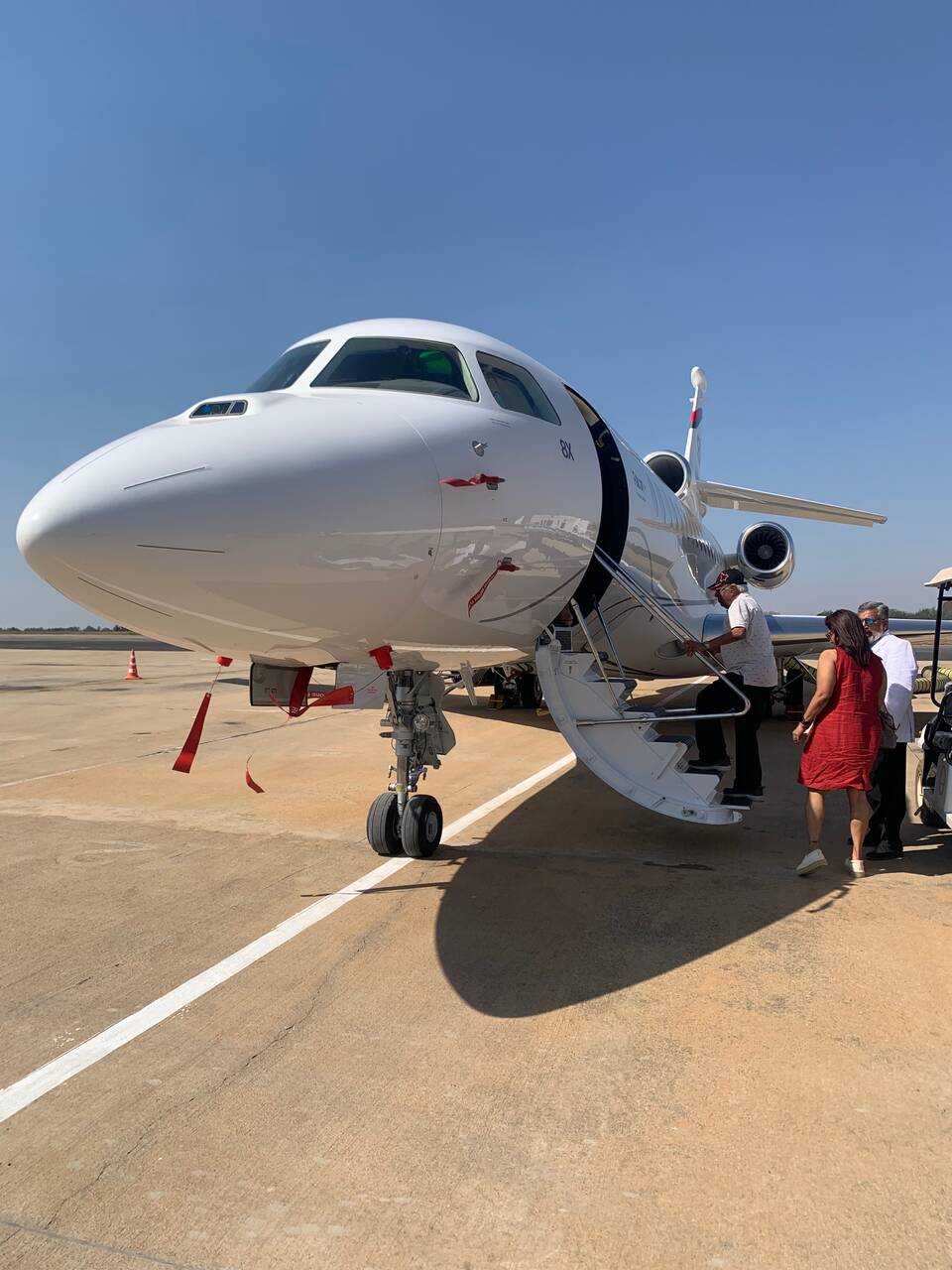 This surge in air travel has also been accompanied by a significant increase in demand for private jets. JetSetGo, a prominent player in the private aviation sector, has experienced a staggering 900% increase in bookings in recent weeks. Interestingly, the majority of this demand, approximately 70% to 80%, is coming from the upper middle class, as opposed to the ultra high net worth customers who typically make up the bulk of their clientele.



As of April 2022, the Directorate General of Civil Aviation (DGCA) reports that there are 95 non-scheduled operator permit holders in India, collectively owning a fleet of 330 charter aircraft. The cost of chartering a private jet varies depending on the route and duration of the trip. For instance, a round trip from Delhi to Goa and back, or from Mumbai to Delhi and back, can set passengers back anywhere between Rs 18-25 lakh and Rs 17-24 lakh, respectively. International charters, such as a same-day round trip from Delhi to Dubai or Mumbai to Male, can cost between Rs 35-50 lakh and Rs 38-54 lakh, respectively.



The rapid growth of India's domestic air travel market, coupled with the rising demand for private jets, highlights the country's burgeoning middle and upper-middle classes. As more Indians gain access to disposable income and seek out luxury experiences, the private aviation sector is poised to continue its upward trajectory. This trend not only reflects the increasing affluence of the Indian population but also underscores the potential for further expansion and investment in the country's aviation industry.



Some of the most well-known private jet owners in India include Mukesh Ambani, Ratan Tata, Vijay Mallya, and Lakshmi Mittal. Mukesh Ambani owns a custom-built Boeing Business Jet 2 (BBJ2) worth an estimated $73 million, Ratan Tata owns a Dassault Falcon 2000 valued at around $30 million, Vijay Mallya owns a Gulfstream G550 with a price tag of approximately $61 million, and Lakshmi Mittal also owns a Gulfstream G550.



Other Indian business magnates and celebrities known to own private jets include Anil Ambani, Gautam Adani, and Bollywood superstar Shah Rukh Khan, who reportedly owns a Bombardier Global 5000. The rise in private jet ownership in India can be attributed to several factors, including the country's growing economy, an increase in the number of high-net-worth individuals, and the desire for greater convenience and flexibility in travel.



In conclusion, the world of private jet ownership in India is a fascinating and rapidly growing one, with an increasing number of the country's elite choosing to invest in these luxurious and efficient aircraft. As India's economy continues to expand and its wealthy population grows, it is likely that the demand for private aviation will only continue to soar.