Favorite movie of the year 
All the Beauty and the Bloodshed: A movie that unexpectedly cut to the core of why we make and need art. Yes, it's also very importantly about the Sackler Family, Nan Goldin, and the opioid crisis; but the explicitly stated topics are woven together to illustrate the power when an artist such as Nan Goldin metabolizes pain into art. I'm inarticulate because it knocked the wind out of me: go see it. 
Honorable Mentions
Crimes of the Future: a complex, incoherent thing that masterfully unfolds its secrets along with commentaries on sexual desire, pain v. pleasure, machine v. human, corporate v. collective, what to do about our over-plasticked future.  
Nope: a cinematic essay on spectacle and image-making, but meta, because this movie was an iconic image-making spectacle. Layers and layers, with a digestible narrative overhead ;)
Favorite movie that I saw overall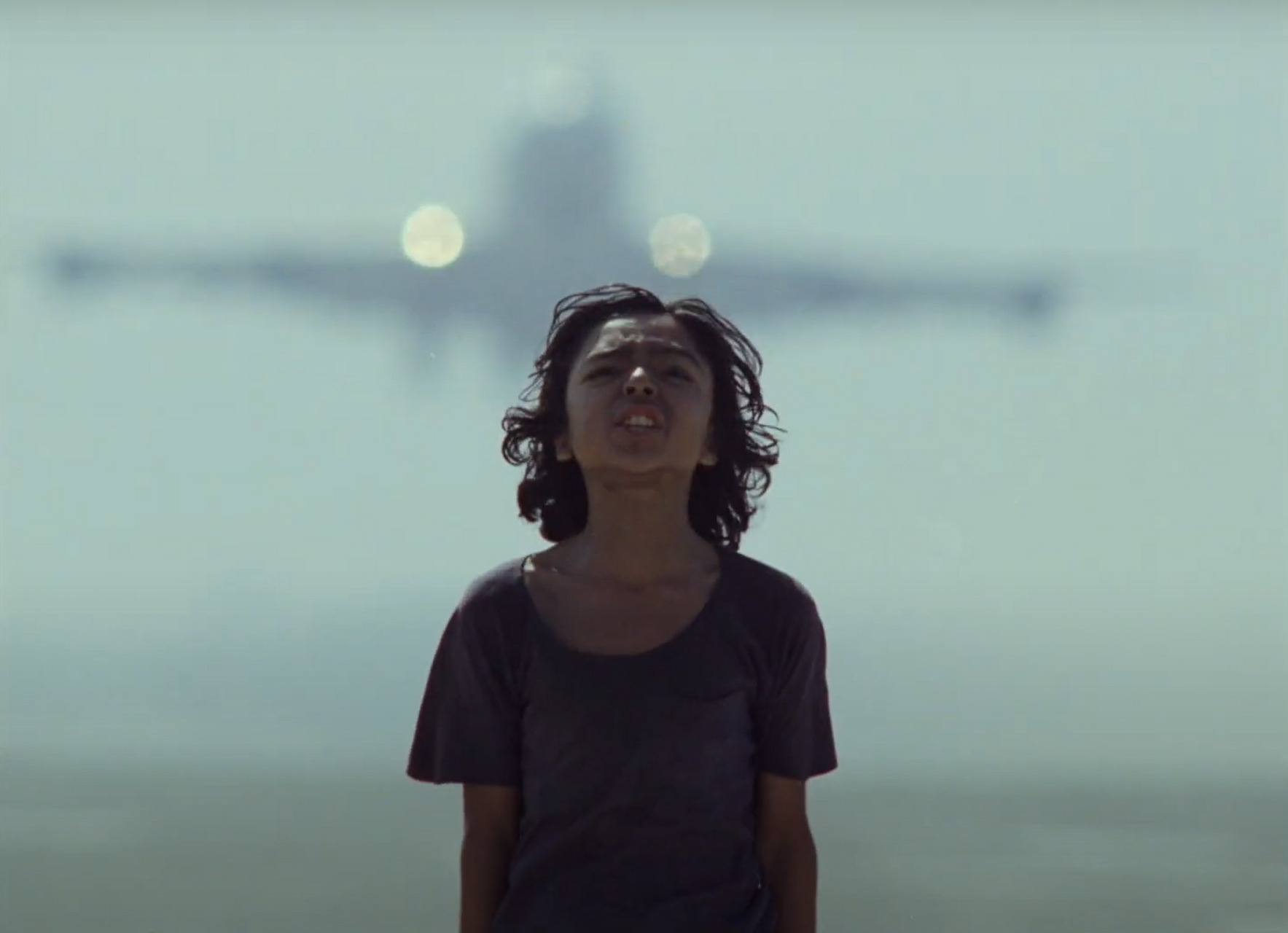 The Runner (1984): elemental, pure, simple energy. This is what I'm talking about when I say I love movies. The trailer linked is very faithful to the energy and aesthetic of the film. 
Didn't see but would like to at some point
From left to right: Both Sides of the Blade, Saint Omer (playing at Film Forum this month), We're All Going to the World's Fair
2022 Books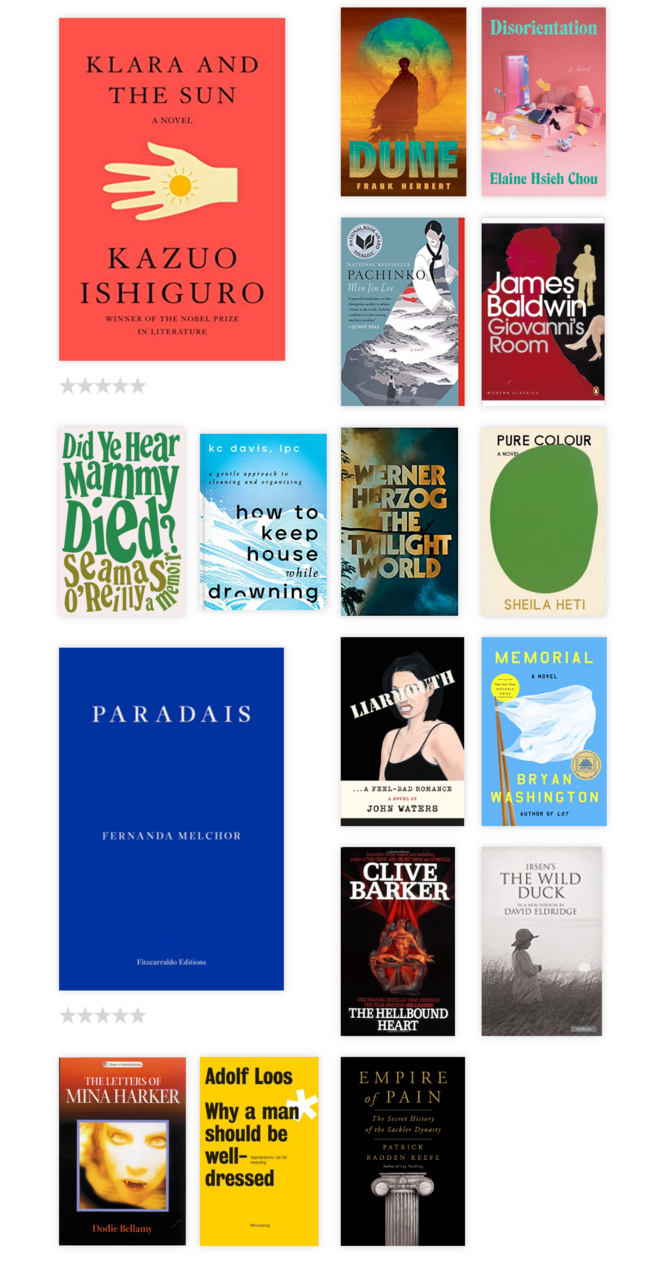 Favorite read: Liarmouth; it was so f***ing funny

————————————
2023
Already starting the year with a bang—went to see
Come and See
today as part of a film series programmed by Jordan Peele to "
serve as a guide to understanding NOPE's thematic interests
". Our screening was advertised with a brief statement: "
Preceded by a secret short selection from Jordan Peele.
" I had no idea what to expect, and assumed it would be obscure. When it came time for the screening, it was announced with a mysterious statement that they
still
could not tell us what short film we'd be seeing per their contractual obligations, until the short was playing. The room went dark, and lo and behold:
A very special sight to see on the big screen. Still haven't totally connected why Jordan Peele paired this with Come and See, but I'm thinkin about it