Here were the recipes that I kept returning to over and over this year: they were tasty, easy, felt good in the body, made leftovers I could get excited about...
(╹ڡ╹ )(╹ڡ╹ )


That Spicy Chick's Sundried Tomato Pesto Pasta with Cajun Chicken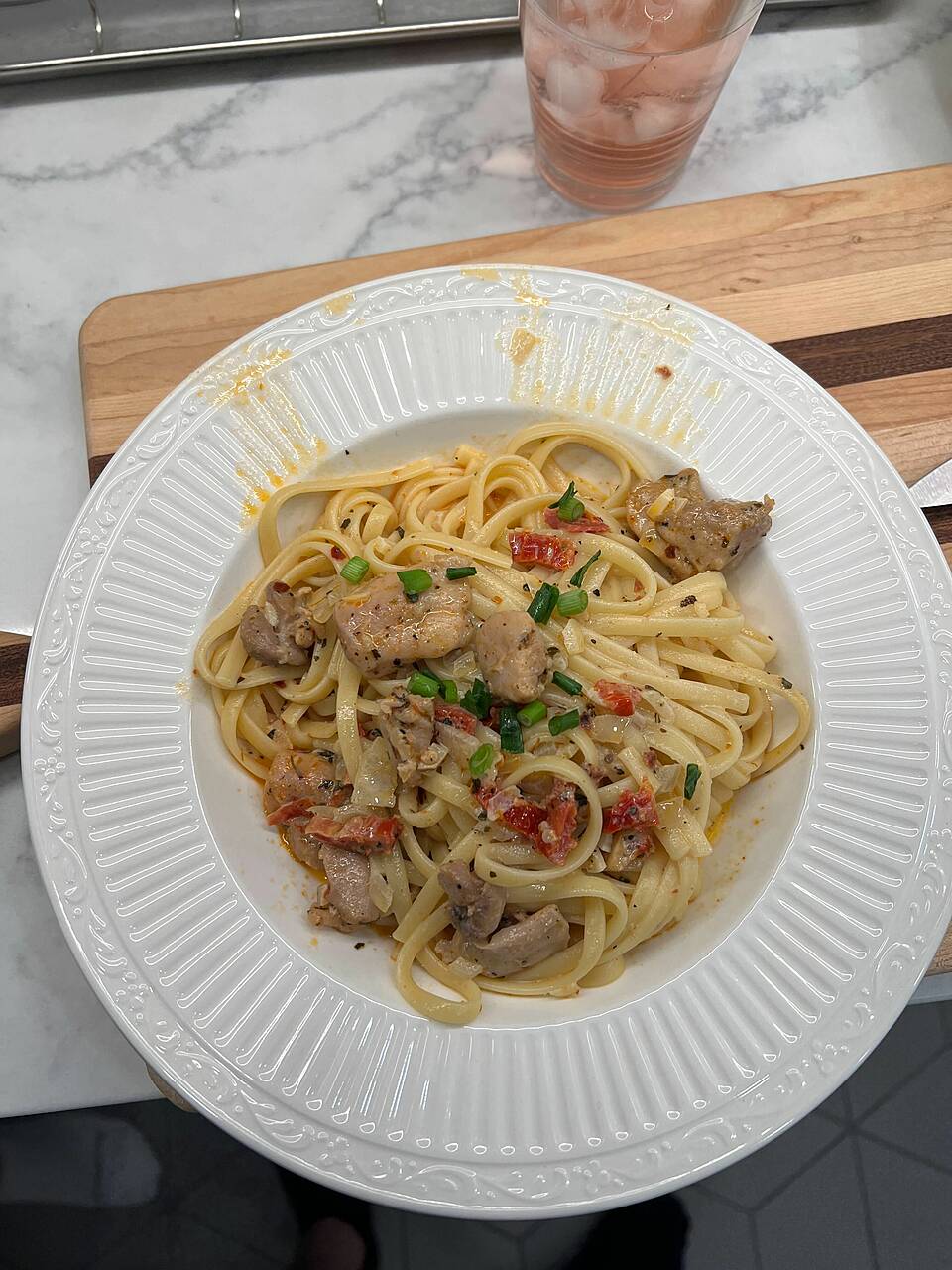 https://thatspicychick.com/sundried-tomato-pesto-pasta-cajun-chicken/
NYTimes' No-Recipe Recipe: Steak Tacos With Pineapple Salsa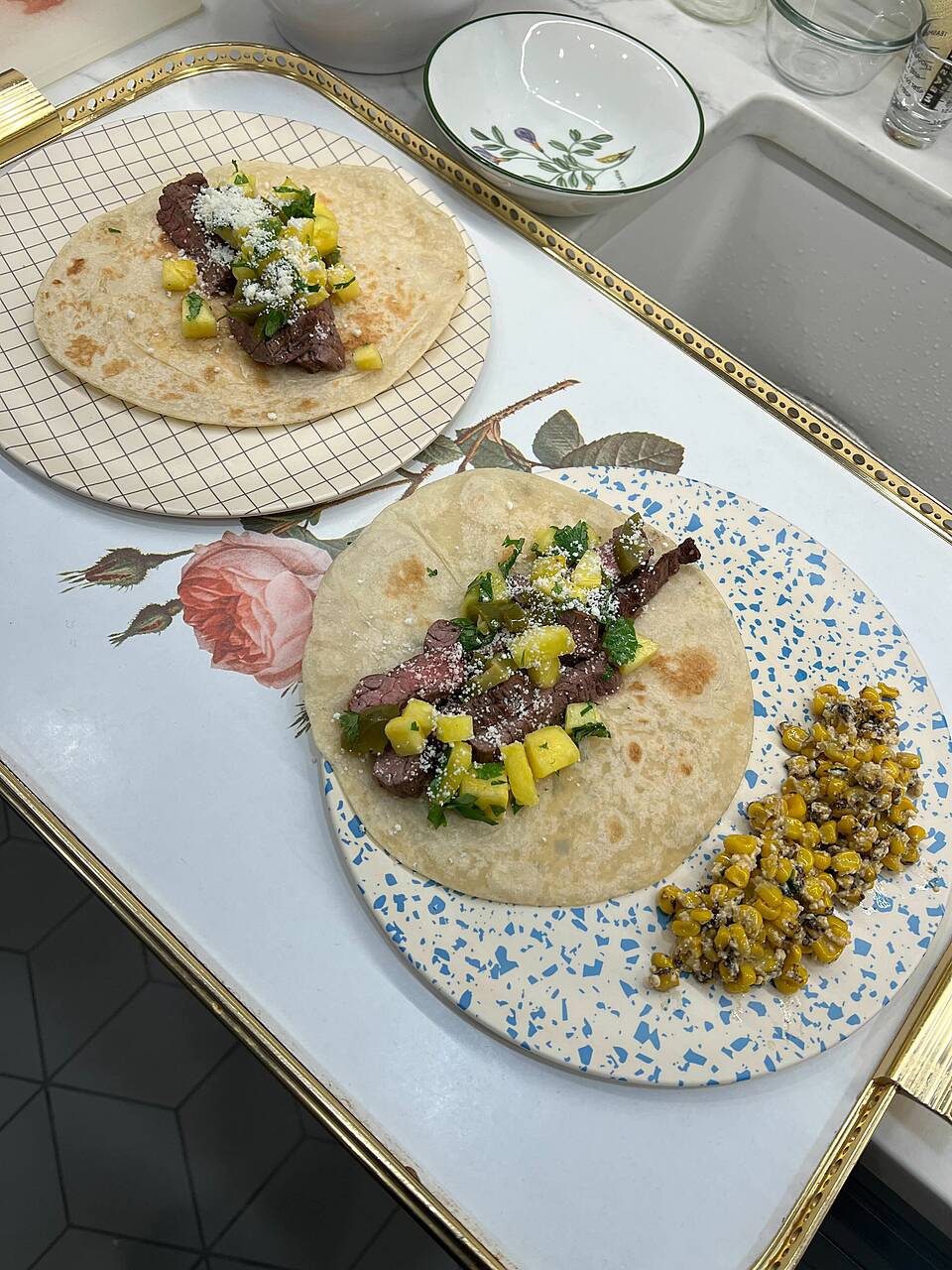 https://cooking.nytimes.com/recipes/1020017-steak-tacos-with-pineapple-salsa
We picked up the
NYT's No-Recipe Cookbook
because ya know, we're trying to build up our cooking intuition and make cooking fun and spontaneous, etc. We have had some hilariously undercooked chicken to show for it, but this recipe from the book was our fave: absurdly easy and so, so delicious. I also love corn esquites, so I found a simple esquites recipe online to accompany.
Tasty's Crunchy California Roll Sushi Bowl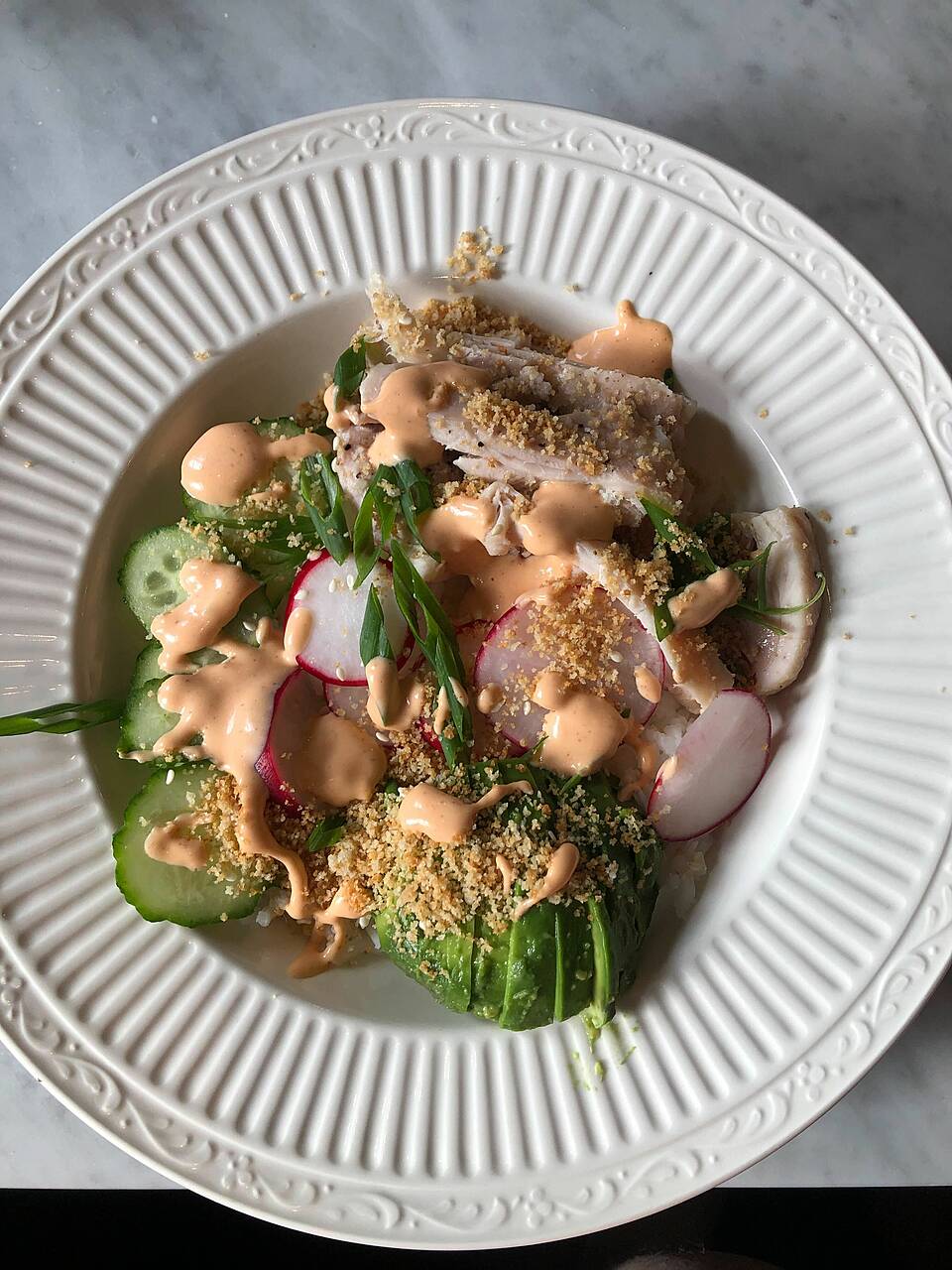 https://tasty.co/recipe/crunchy-california-roll-sushi-bowl
This feels very 2014 of me, but I still get sucked into the bird's-eye view cooking videos on my timeline...I came across
this one
in May and it seemed not only doable but yum?? And it has been both of those things, I really never need to go to a poke shop ever again. Super customizable, I don't eat fish, so I bake a bit of chicken and compile with that instead. y u m m y 
The recipes I'm most excited to try next year:
Taiwanese Popcorn Chicken
. This recipe was made for me several times by Peter's mom (in the most loving, tender gesture of cultural appreciation and exchange ❣). The recipe is spot-on, completely transporting me to any given Taiwanese boba shop and their quintessential popcorn chicken 🍗. I've never fried anything before, so haven't yet worked up the courage to try this one yet but plan on it in 2022.
Slow-Roasted Oregano Chicken with Buttered Tomatoes from Alison Roman's "Nothing Fancy"
. It might be time for me to forgive and forget Alison Roman's blunders from June of 2020. If you're not totally aware why some offhand comments she made might feel hurtful to a person like meeeeee, you can check out
this Instagram Live interview with Ziwe
(too long, didn't watch: "do you consider yourself the Christopher Columbus of food influencing"). But Peter's sister and brother-in-law made this for me for my most recent birthday, and I've been craving it ever since. Bread, garlic, tomatoes, chicken, butter, bread; it's the perfect meal.
Update 12/27/21
https://twitter.com/rumaan/status/1473085423039754241