Some highlights from a family trip that had been planned for 2020, but was delayed 3 times. We were finally able to go this past June!


castles
left to right: Blarney Castle; kissing the Blarney stone (was actually kind of scary, hanging over the edge of the stone with a little grate underneath); the Rock of Cashel (according to legend, a castle that was formed when Satan bit a chunk off a nearby mountain and spit it out as he flew over Cashel 😈)
greenery
so! much! green! it was raining on and off the entire time we were there, so the green made sense. Unexpected were the tropical plants planted everywhere, which is apparently due to Ireland's warm ocean currents and mild winters...
food
our favorite meals, from left to right: Ballymaloe House; the Spice Genie food truck; 
<fishshop>< (while we were able to sneak a meal in, fish and chips are potentially in trouble in Ireland at the moment, as fishers struggle with high fuel costs)
flowers
Do you know how to make a daisy chain? I had never actually tried, and I wasn't aware of the split stem method (bottom right pic)
covid
Alas, as potentially could have been expected, I ended up getting COVID on the trip (my first COVID infection). So a big chunk of the trip was spent recuperating. All things considered, it wasn't too bad being forced to lie in bed with a pile of books in a pastoral setting for several days. Of course, I wish I didn't get COVID and I wouldn't wish my high fever, deep cough, and whatever long-term effects I may be subjected to on anyone. But let's just say I got a bit of the Victorian sanatorium experience 😷🌳🛌
roe v. wade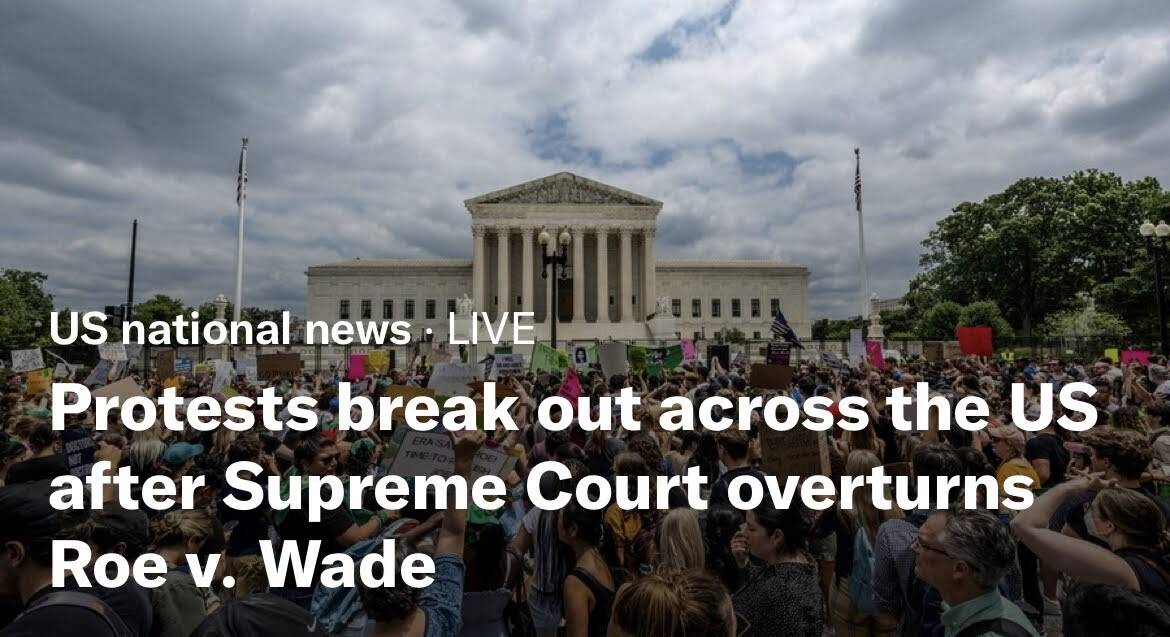 The day that we left for the trip was on the day Roe v. Wade was overturned. 
Even with a couple months' head's up, the news about Roe v. Wade was a horrifying thing to take in. To be getting on an airplane out of the country on that day felt a bit like I was running away from the horror, but I felt there was something to also learn in Ireland.
In recent months, I had been curious to learn more about Ireland and its history as it relates to abortion and reproductive rights. A book that came out this year,
We Don't Know Ourselves by Fintan O'Toole
, has been lauded from every corner as a fantastic chronicle of how exactly Ireland went from a repressive, hyper-religious Christian country to a country with birth control, abortion, gay marriage, etc. You can imagine why this has been a popular book this year among American reviewers, as the US goes in the opposite direction.
While I was hoping to get more of a feel of Irish values directly from conversations with Irish people, I was able to give this book a good read while bedridden with COVID. Maybe there was something special to be gained in reading the book on its home turf? I've only just gotten to the beginning of where O'Toole discusses sexuality and the church, but I already feel he has fantastic observations about the previous attitudes in Ireland that are all too relevant to what's happening in the US right now: 
It's a dense book, but is a rich and informative read that I hope will deliver some reason for optimism amidst the US' rapid regression. And even if the historical lessons are inapplicable, the book is a fascinating chronicle of Ireland's history from 1950 onwards.