we went to a beautiful, lovely dovely, love-filled wedding in LA last week for our dear friends Ben & Regina:
all in attendance were vaccinated, we tested negative for COVID before and after the event. it felt all the more precious to be with much-loved friends after a good amount of time away. we definitely aren't making gatherings a habit right now, but are taking precautions, choosing wisely, and savoring the celebration ⭐✨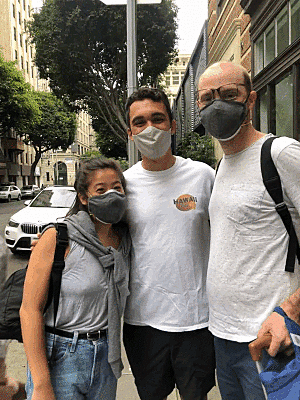 so happy to see my bestie, a genuine Good People™, all married up with someone who is just as wonderful, kind, and brilliant. They are fantastic partners and complements to each other, and I'm excited for the world they are building together. all my love to R&B 🎶♥
---------------------------
To complement the trip to LA, I read
Everything Now: Lessons from the City-State of Los Angeles
, a book that attempts to explain Los Angeles via interviews, observations, anecdotes, notes, and quotes about the place. As a native Angeleno who has fully adopted New York City, I feel the whole range of human feeling toward Los Angeles, and am always eager to engage with something that might help me process. I loved this book, and in fact, agree that: 
 Everything Now should be handed out to everyone who gets off a plane at LAX.
a review blurb from Jim Gavin, author of Middle Men and creator of Lodge 49
When I was going through my photos from the trip, the book resonated with me so much that I decided to overlay some of my pictures with passages from the book: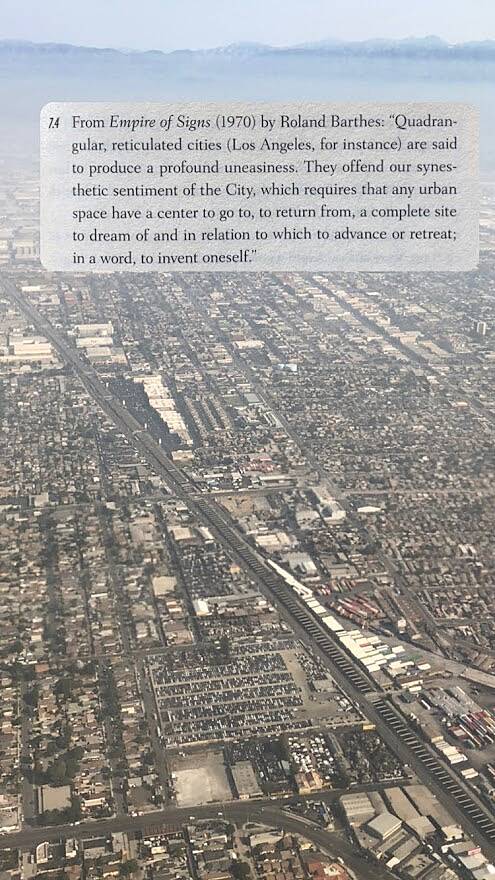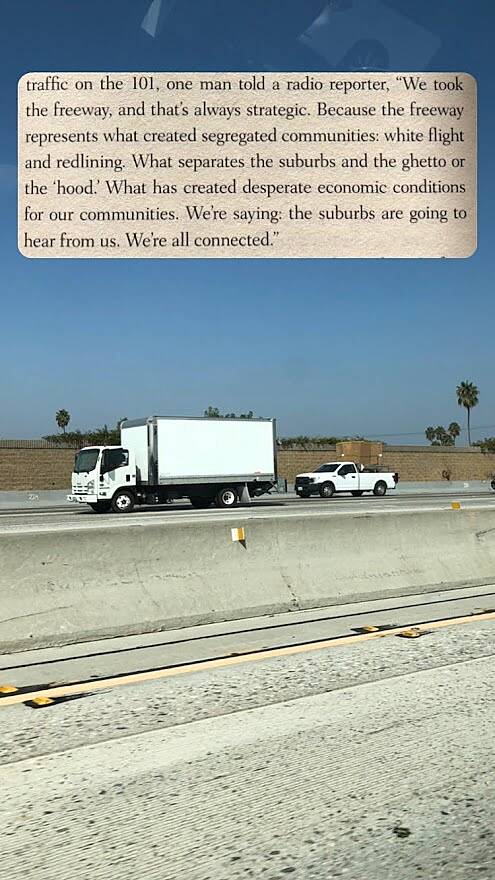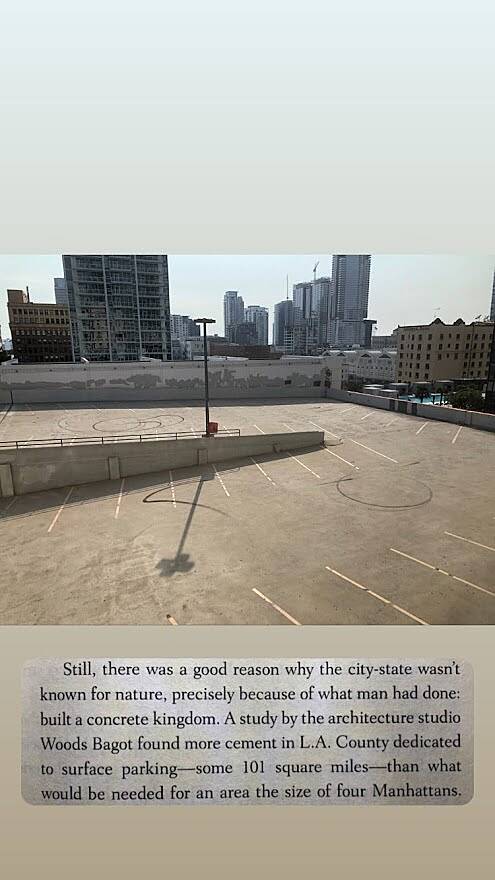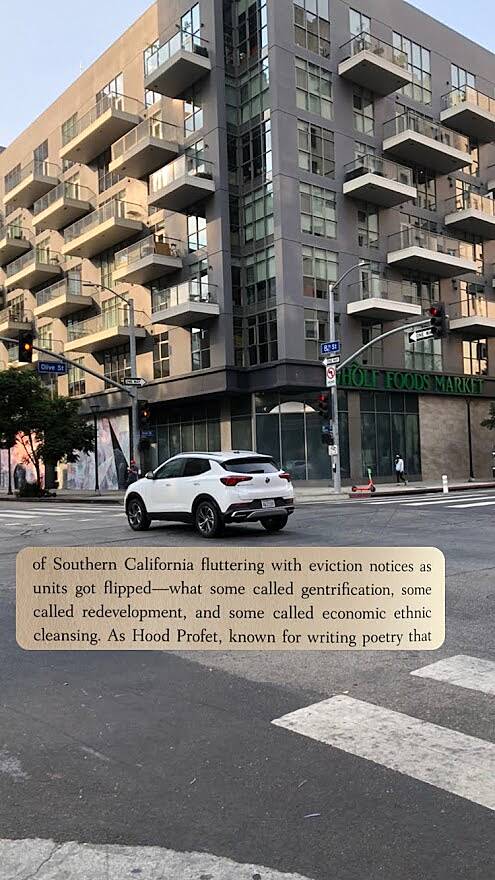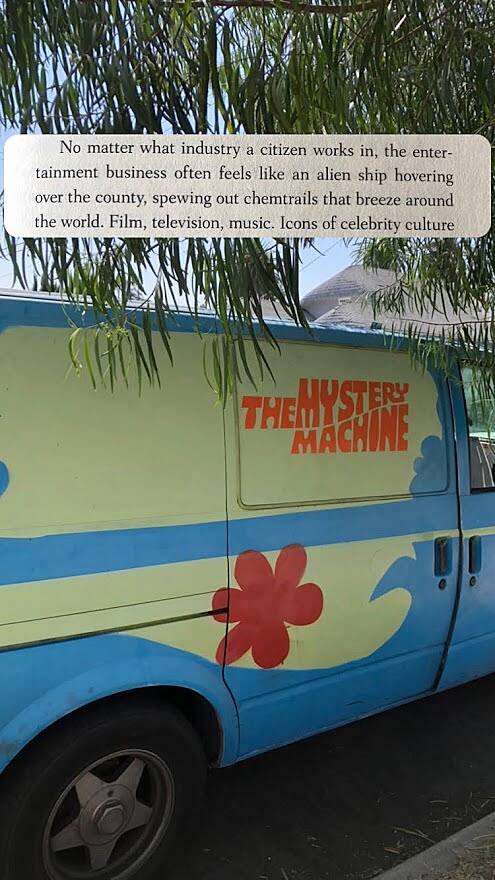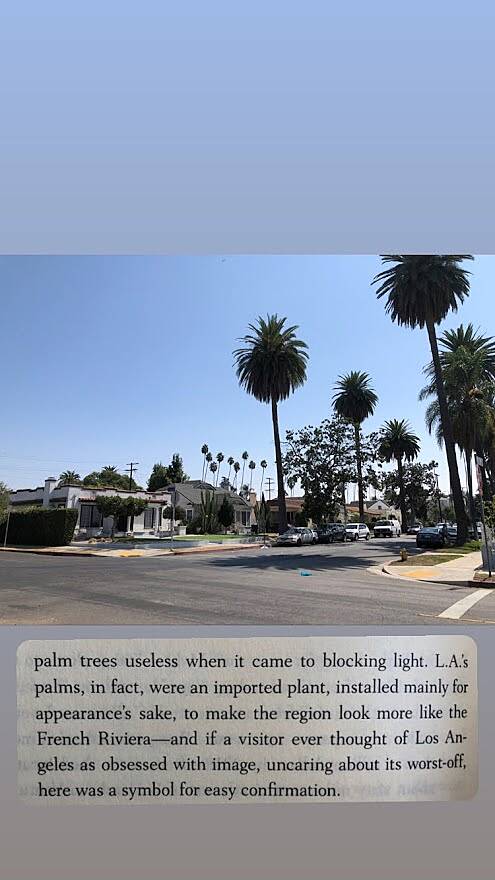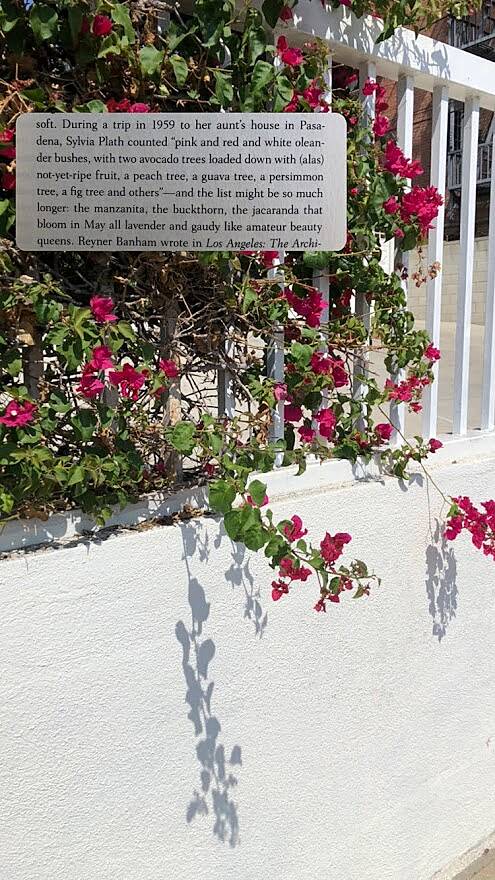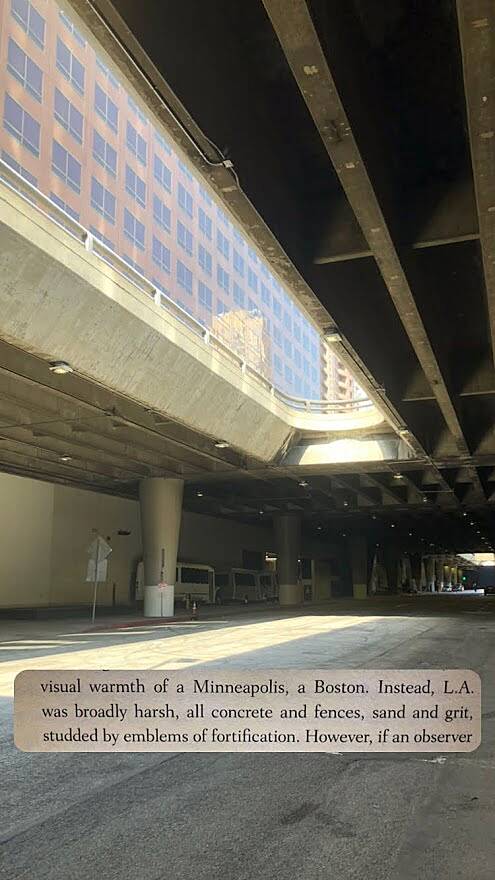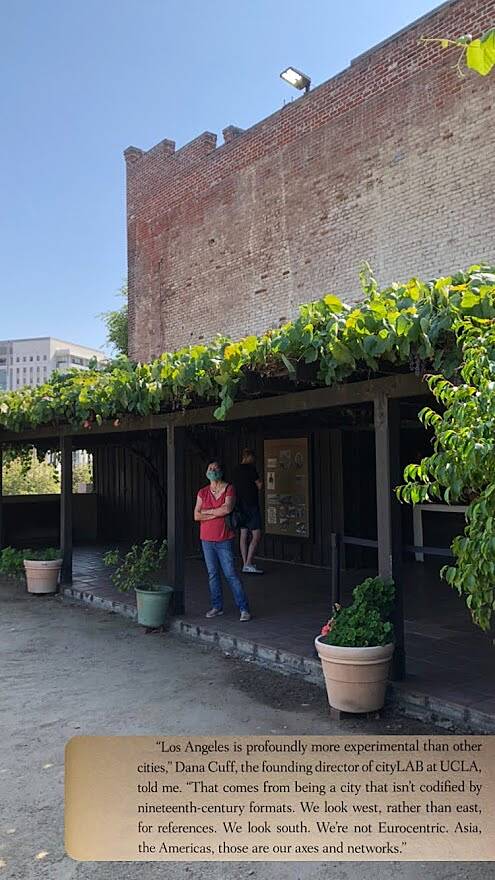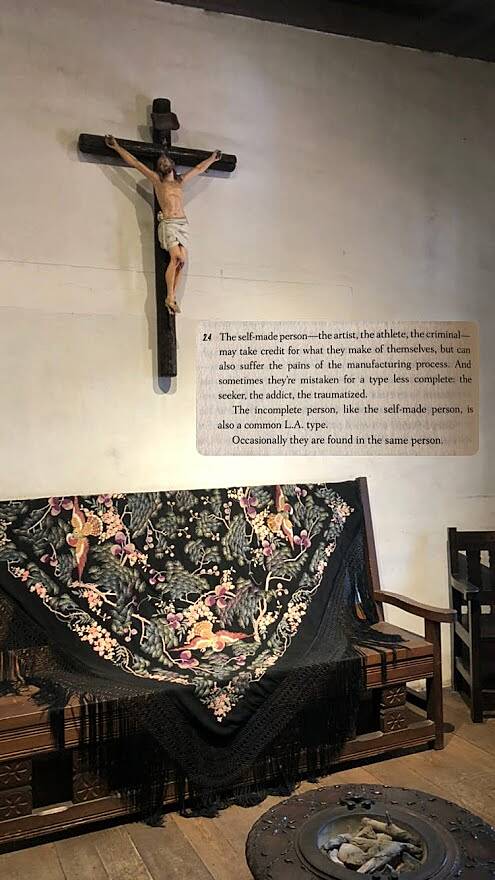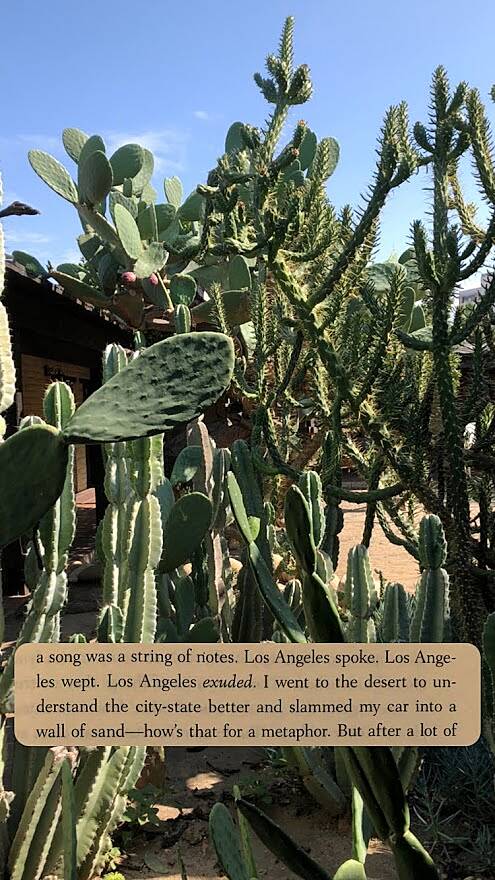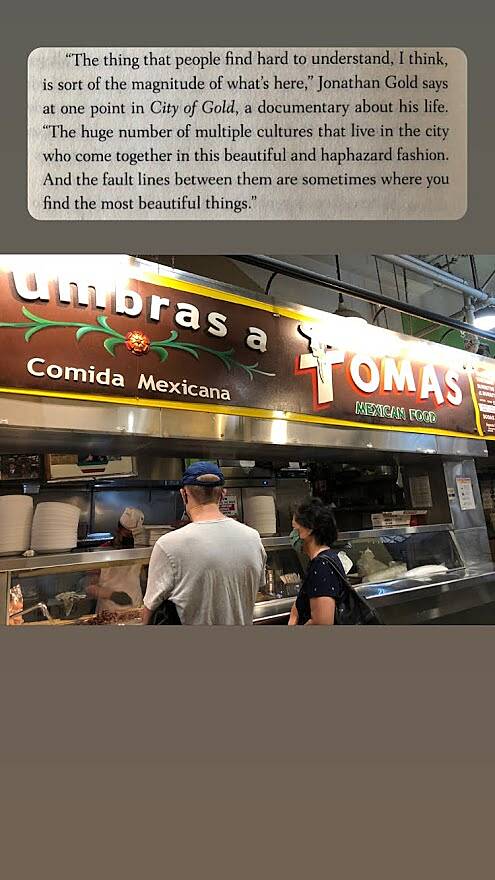 Several takeaways by the end: 
- I have to cut LA some slack. the place is so much bigger than my experience of it; the people so much more than the insular communities I grew up in.
- in many ways, my frustrations with Los Angeles are my frustrations with the country at large. The car culture, the sheltered & paranoid nature of suburbia, the valuing of private property over public life & community, the racism & segregation, etc. Since I know it quite well and it manifests so much, it's an easy target.
- my rage and anger at the injustice and inequality presented in so many parts of LA history and ecology is absolutely valid.
all in all, I highly recommend and would be happy to lend the book 📚