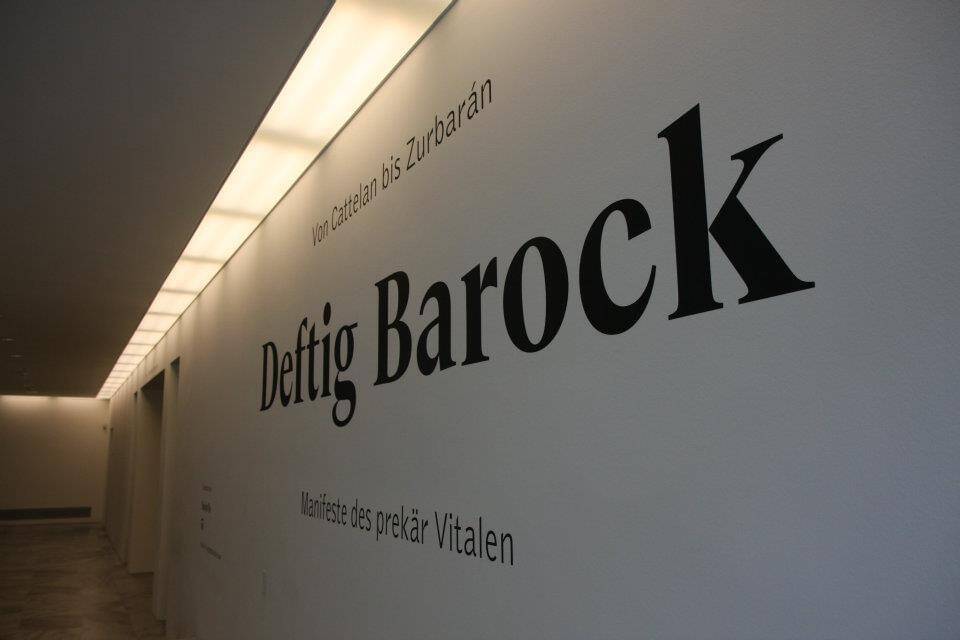 About 10 years ago, I went to an art exhibit at the Kunsthaus Zürich called "Deftig Barock" (translated as "Riotous Baroque"). The curators placed especially decadent contemporary artists alongside famous baroque pieces to great effect. (Think contemporary artists such as Marilyn Minter, Cindy Sherman, Robert Crumb, Maurizio Cattelan, etc.)
One piece in particular that has stayed with me over the years, more than really any other art piece I've ever seen, was a stop motion animation by Nathalie Djurberg: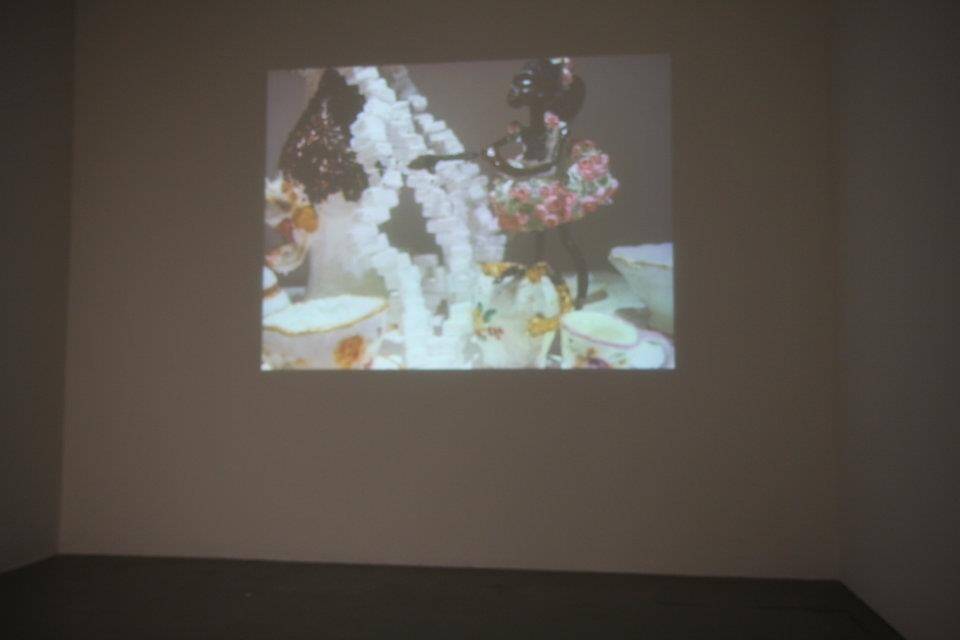 A photo I took in 2012 of the animation "I Found Myself Alone" (2008)
I was riveted by the piece, which started with a dainty ant-ballerina dancing elegantly and lightly around a banquet table piled with a veritable feast. Several minutes in, she takes a false step and all hell breaks loose; the food starts falling everywhere, she is slipping, drowning, immersed in food; the fine china is breaking into pieces, and the video ends in utter chaos (from what I can recall 10 years later).
I haven't seen Djurberg's work since, but whenever I'm scared of forgetting her work and name, I rapidly search for her again and refresh my memory.
This week, I decided it was time to find a catalog of her work so I don't have to frantically remind myself of her when I'm on the cusp of forgetting. In lieu of being able to see her work in a museum, this also seems a reasonable alternative to revisit her work whenever I want. (Though no replacement for seeing her work in video form as it was originally intended.)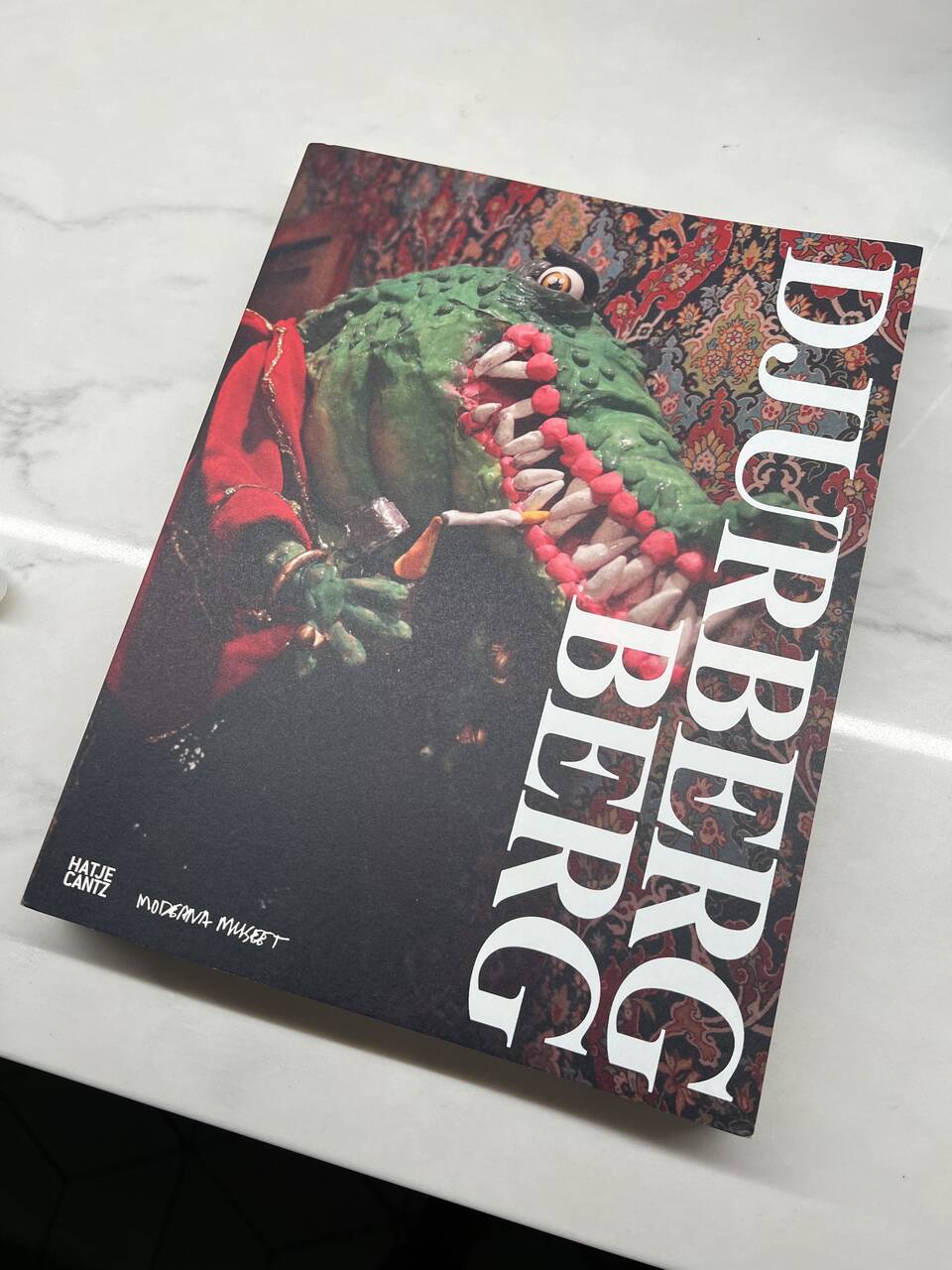 The book is fantastic, and reminds me of all that appealed to me about her work: its irreverence, dark joy, chaos, the humor that can be found in body horror. Not to mention the attention to detail in her stop motions' exceptional visuals. You simply cannot look away.
If you're curious to see her work, here is a YouTube video that was published in tandem with the book I just bought:
https://youtu.be/Z_x6X3SAmfs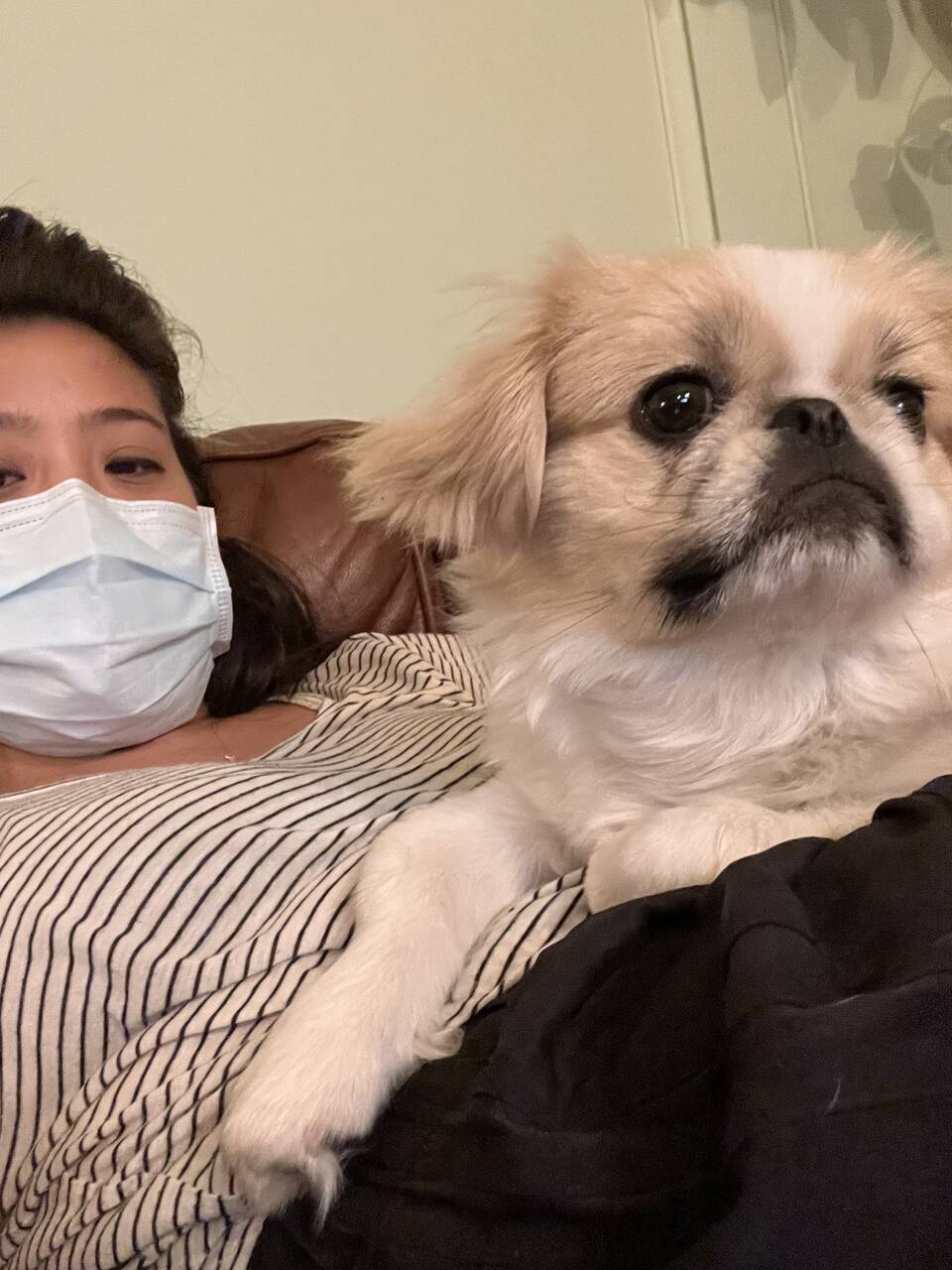 And here's Ziggy absolutely riveted by the video. Count him a fan of Djurberg too