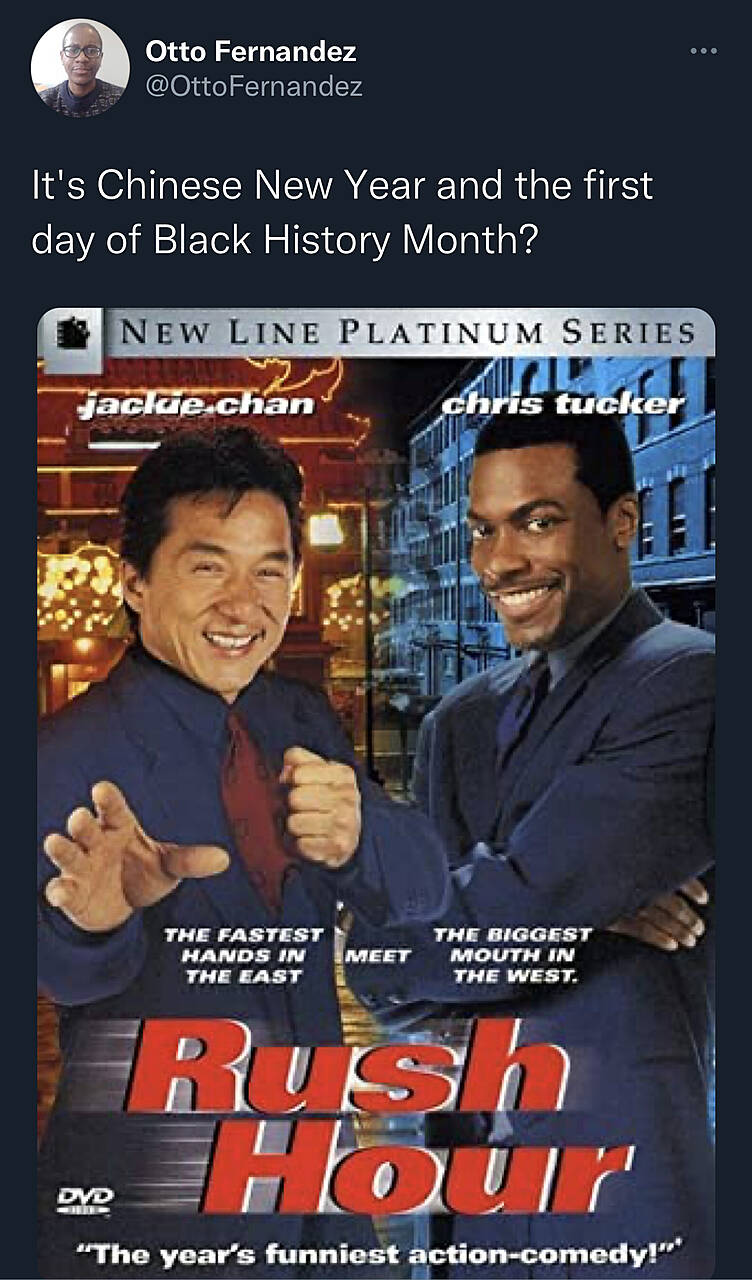 https://twitter.com/ottofernandez/status/1488526054482493441?s=10
https://twitter.com/nancywyuen/status/1488580311382302720?s=21
https://twitter.com/thefakesilong/status/1488650313468837889?s=21
Happy year of the tiger 🐯 
To ring in the lunar new year, we made and really enjoyed this very(!) spicy recipe:
https://thatspicychick.com/chicken-spicy-black-bean-sauce/
My physical therapist and I bonded this month over Chinese superstitions, and I decided in future years I'm going to follow as many lunar new year ones as I can. She told me you can't cut your hair for a month after the start of the new year lest you shear off the coming year's prosperity !!!!!
I like this roundup:
https://www.ajc.com/life/from-dumplings-to-cursing-lunar-new-year-traditions/XOZHMZCHZRFDZJKX3NRYTHTCQY/