in 2016, I became aware of Rao's in two different ways and I don't remember which came first. 
1. one night I came home to my roommate making a nice heaping plate of simple spaghetti and tomato sauce. I sat down to say hello and he proudly showed me the tomato sauce he was using: Rao's. He said this was the very best tomato sauce, a true chef's kiss of tomato sauces. He fixed me up a plate and I loved it.
2. At the time, I was working in commercial high-rise construction in downtown Manhattan. Construction is intense, emotional, and antagonistic, but the job can also involve huge amounts of downtime. Spending lots of time waiting around on site meant that my day-to-day was a constant low-level hum of shooting the shit. I heard the most unbelievable, mundane, heartfelt, silly, absurd, insulting, and rude things day in and day out. It was in one of these conversations that someone started telling me all about Rao's: "what, you've never heard of Rao's?" (the reason it's possible this story came second is because I probably thought the tomato sauce my roommate was using was pronounced "rouse"). The man goes on to describe the holy grail of Italian cooking, the best meal you'll ever have, a place to have dinner next to all manner of celebrities and politicians. I was flabbergasted: here I am frequenting my Resy/Eater/Infatuation-appointed restaurants, and I've never heard of the most famous name in Italian dining?? He was clearly very excited to have found an innocent, and he let me in on a little secret that I wrote in my iPhone Notes app:

The man literally said: 


The guy at the door's name is Johnny Roast Beef. Tell him Joey Pinballs sent you ( ͡~ ͜ʖ ͡°)
Though I never ended up going to the fabled restaurant on Joey Pinballs' suggestion, 
I did take all this to heart, and I've ended up ordering from their online store (
Rao's Homemade
) regularly throughout the pandemic. My new favorite pantry staples are Rao's soups: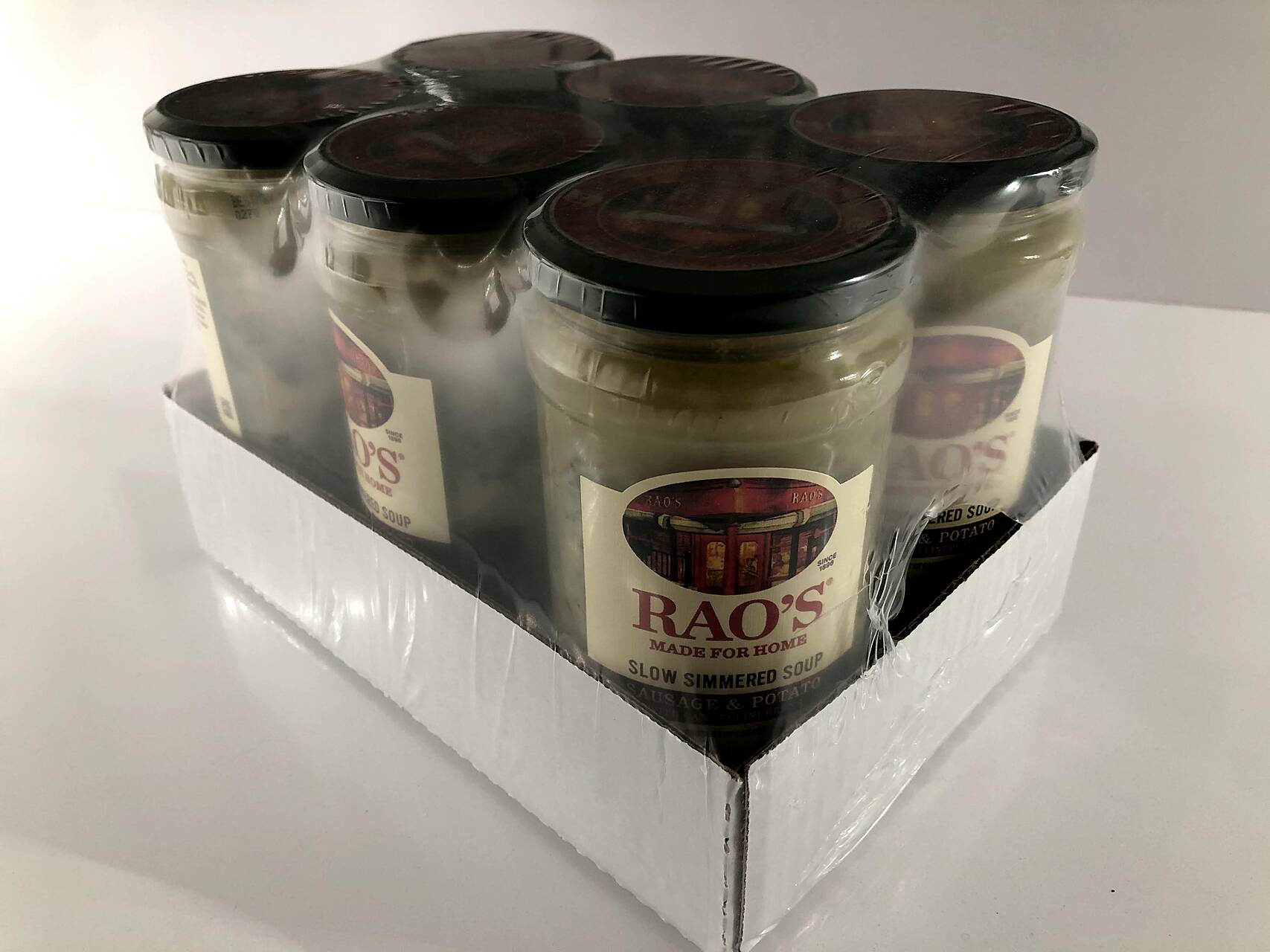 Rao's soup recommendations: Sausage & Potato; Italian Wedding
But *plot twist* though I never used Mr. Pinballs' good name to get me one of Rao's highly sought-after 10 tables, 
I did end up going to the resto this past week because of their pandemic-adjusted takeout operation!! I texted the manager Marc,
as suggested by The Infatuation
, and had the weirdest, most pain-free takeout texting order conversation: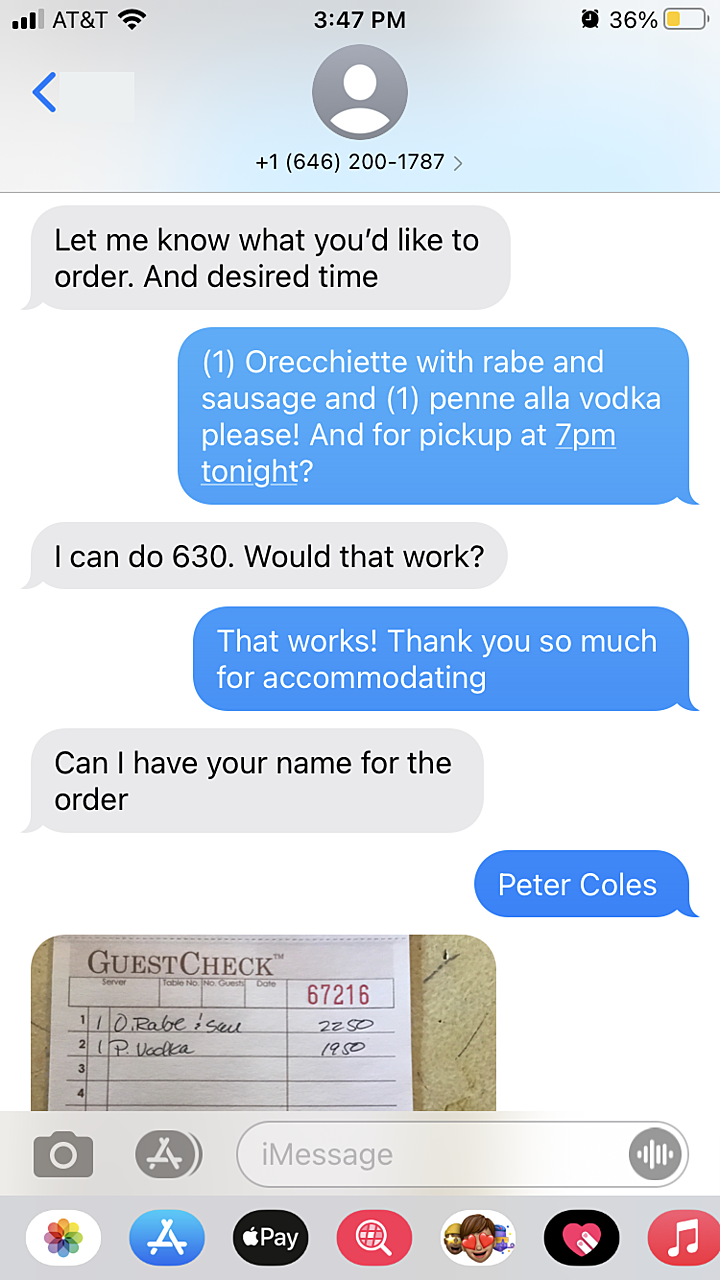 I absolutely love the handwritten GuestCheck™ sent in an iPhone photo 
We showed up at 6:30, eagerly collected our tidily packaged Italian goodness, talked to Marc for a minute or two, and then walked over to the park across the street for what ended up being a perfect lil date night.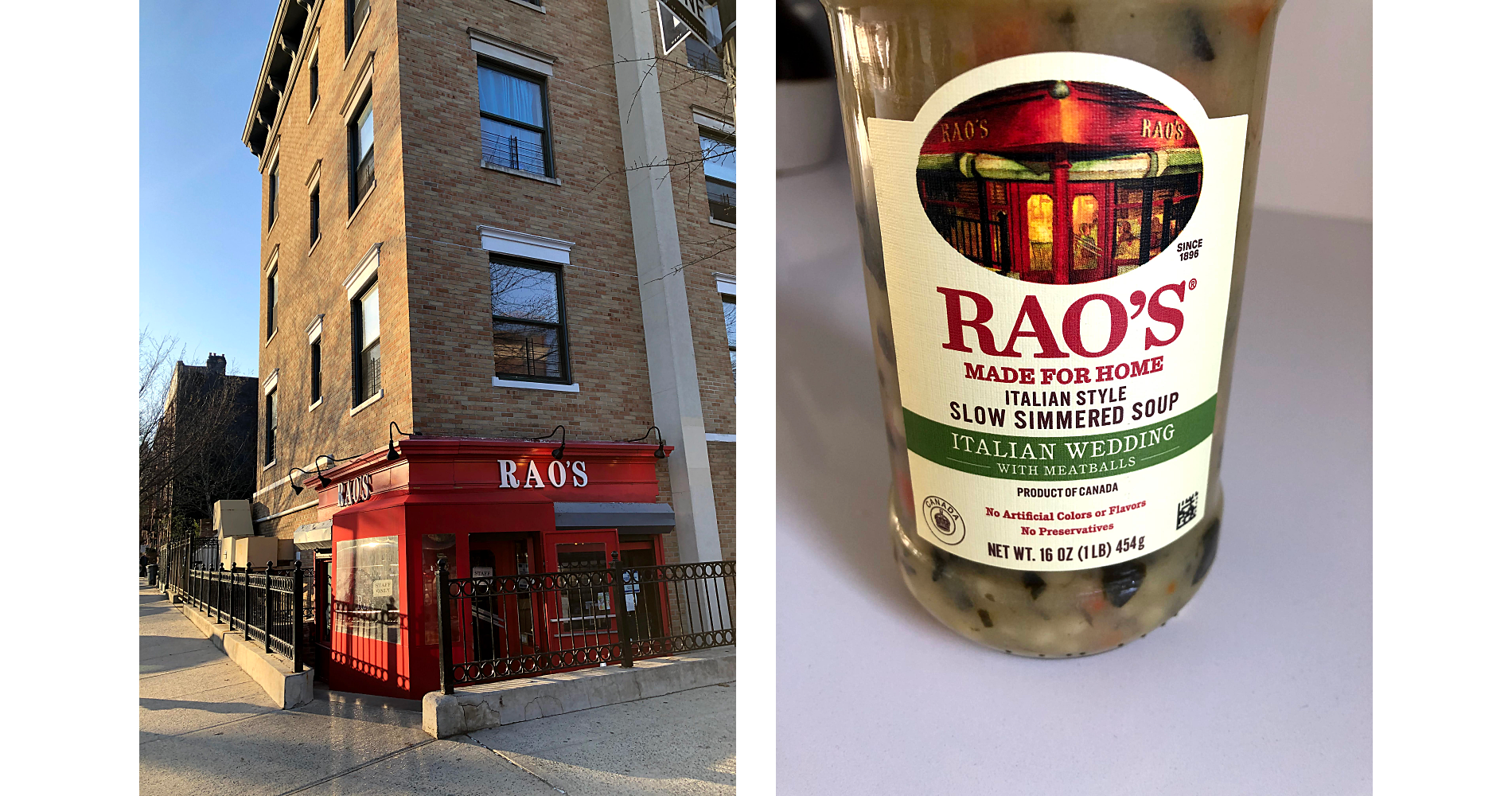 on the left: the label IRL; on the right: the label I'm typically slumped in front of during an average weekday lunch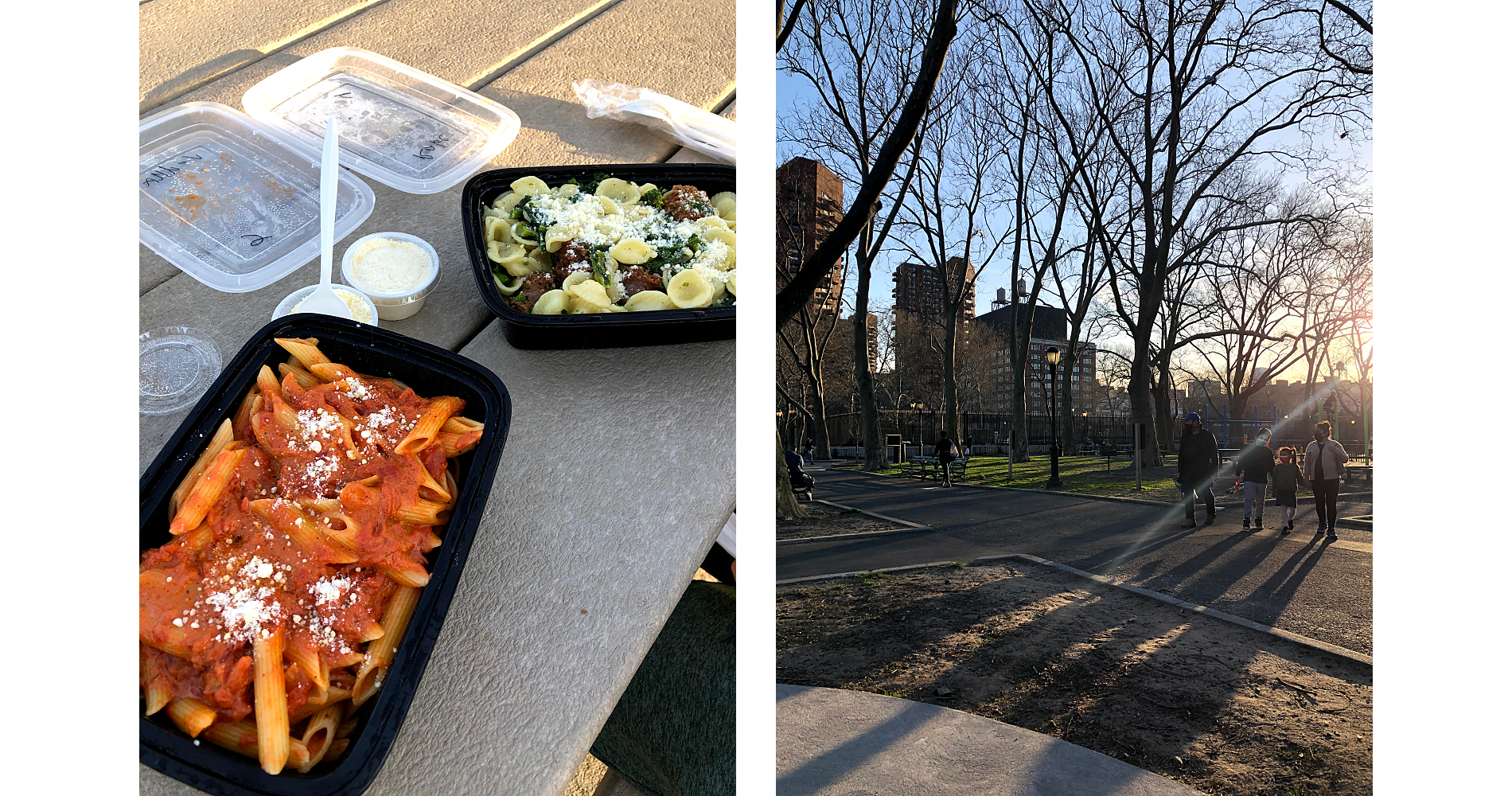 🍝🍽✨🌳🤗📻🎶🌆