From left to right: 
- beginning to cut back the brown and dead on the High Line, to make way for new growth 
- the newest leaf on my fiddle leaf fig came in with a little window
- every night I drink chia water, and in the morning I dump any leftover water into my watering can. It looks like a seed made it past my nightly slurping, and got itself planted 🌱
The Rite of Spring
a musical choreographic work. It represents pagan Russia and is unified by a single idea: the mystery and the great surge of the creative power of spring….
—Igor Stravinsky,
describing The Rite of Spring
The NY Phil
has a new concert hall this year
, and for my first show in the new space, I got to hear the Philharmonic perform Stravinsky's Rite of Spring: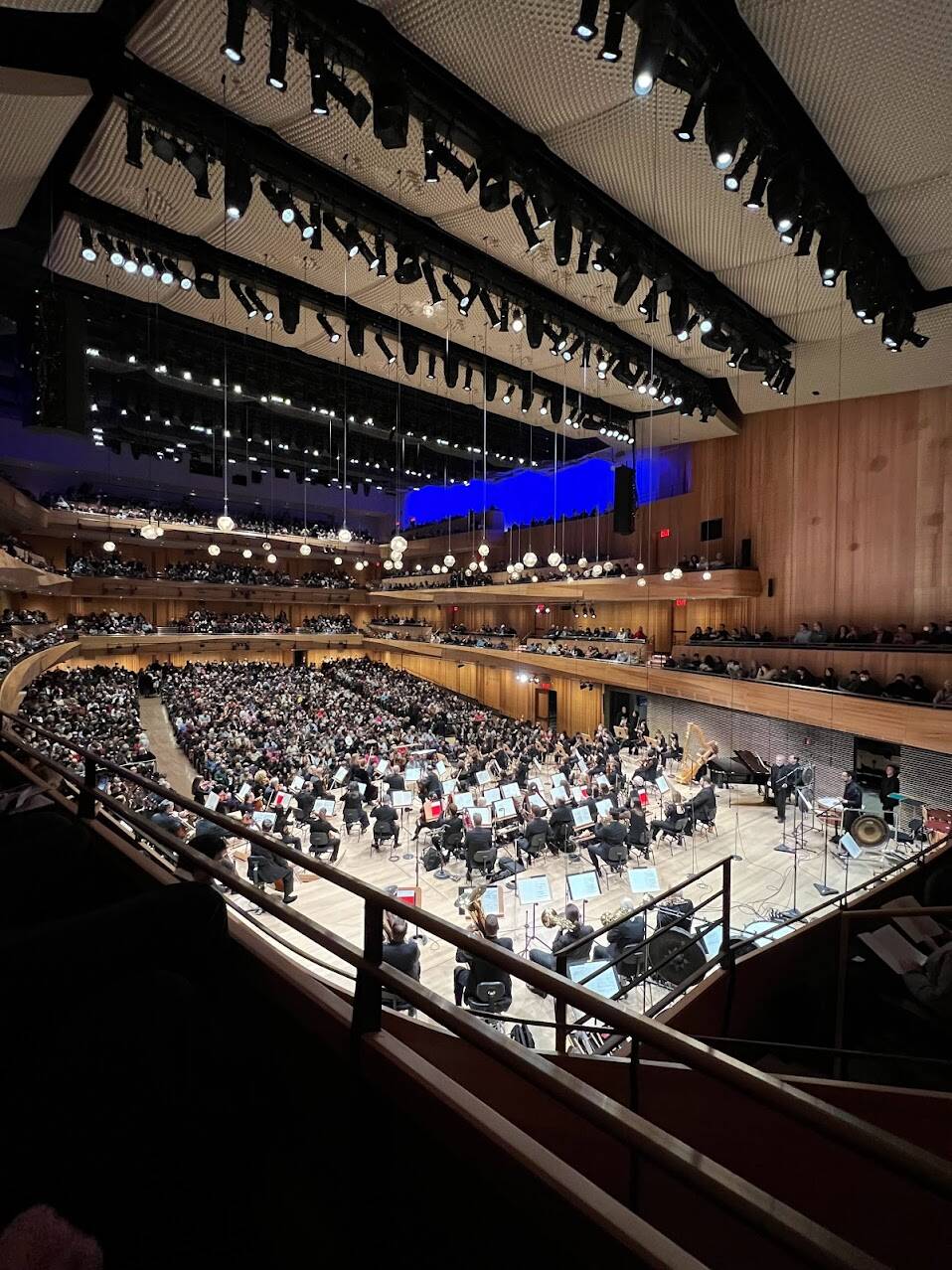 Pro-tip: if you're under 35, you can get a seat anywhere in the auditorium for $35 (but you have to attend 3 shows in the season).
My spirit was positively soaring afterward. I think it's my favorite musical composition, set of noises, audioscape. I also think
The Rite
is funny as an example of a masterwork that the critics got extremely wrong when it first appeared: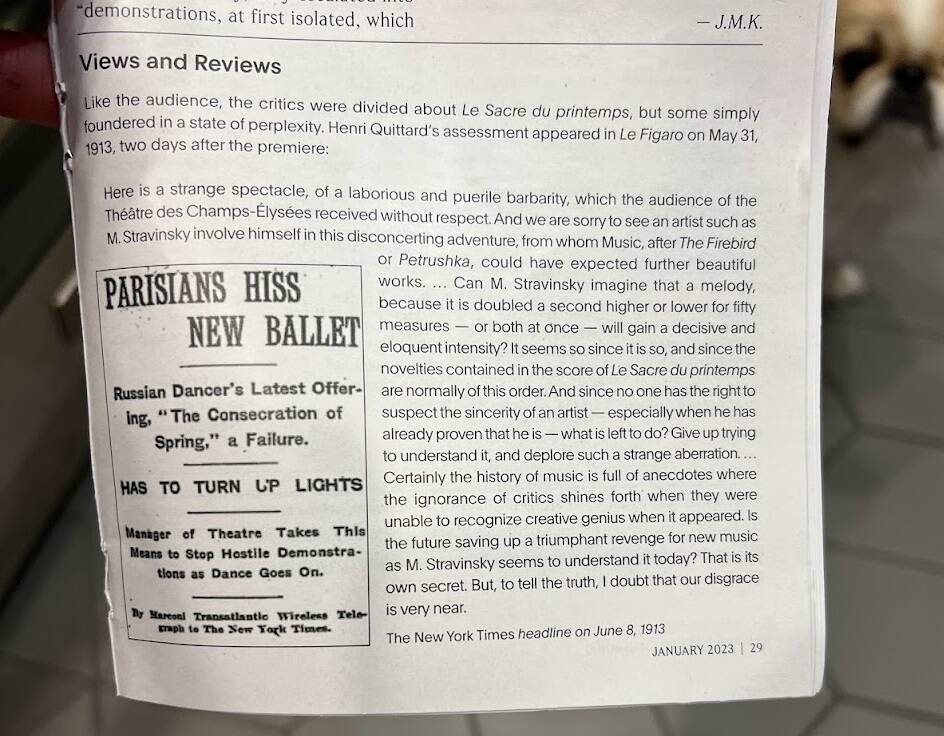 "what is left to do? Give up trying to understand it, and deplore such a strange aberration....
Certainly the history of music is full of anecdotes where the ignorance of critics shines forth when they were unable to recognize creative genius when it appeared. Is the future saving up a triumphant revenge for new music as M. Stravinsky seems to understand it today? That is its
own secret. But, to tell the truth, I doubt that our disgrace is very near." — The NY Times in 1913 (which continues to write wrong, shameful things 110 years later).
------------------------------
The Rite of Spring, Pina's Version
It's possible my great, great attachment to the piece is because of Pina Bausch's dance piece set to Stravinsky's music.
Literally earthy, Pina's piece is intense, desperate, and elemental, and when I first saw snippets of it in Wim Wender's documentary on Pina, it expanded my imagination of what dance could communicate, express, and achieve. This video looks to be the piece in its entirety:
https://youtu.be/z1hFwsXaTVY
Here are some screenshots from Wenders' documentary,
Pina
: 
------------------------------


Fantasia's Rite of Spring
Also, it bears mentioning if we're talking about Rite of Spring: my first association with the music was the birth of the universe and 🦕DINOSAURS🦖, from
Disney's Fantasia
(Full video
here
)!!

------------------------------
Speaking of Pina,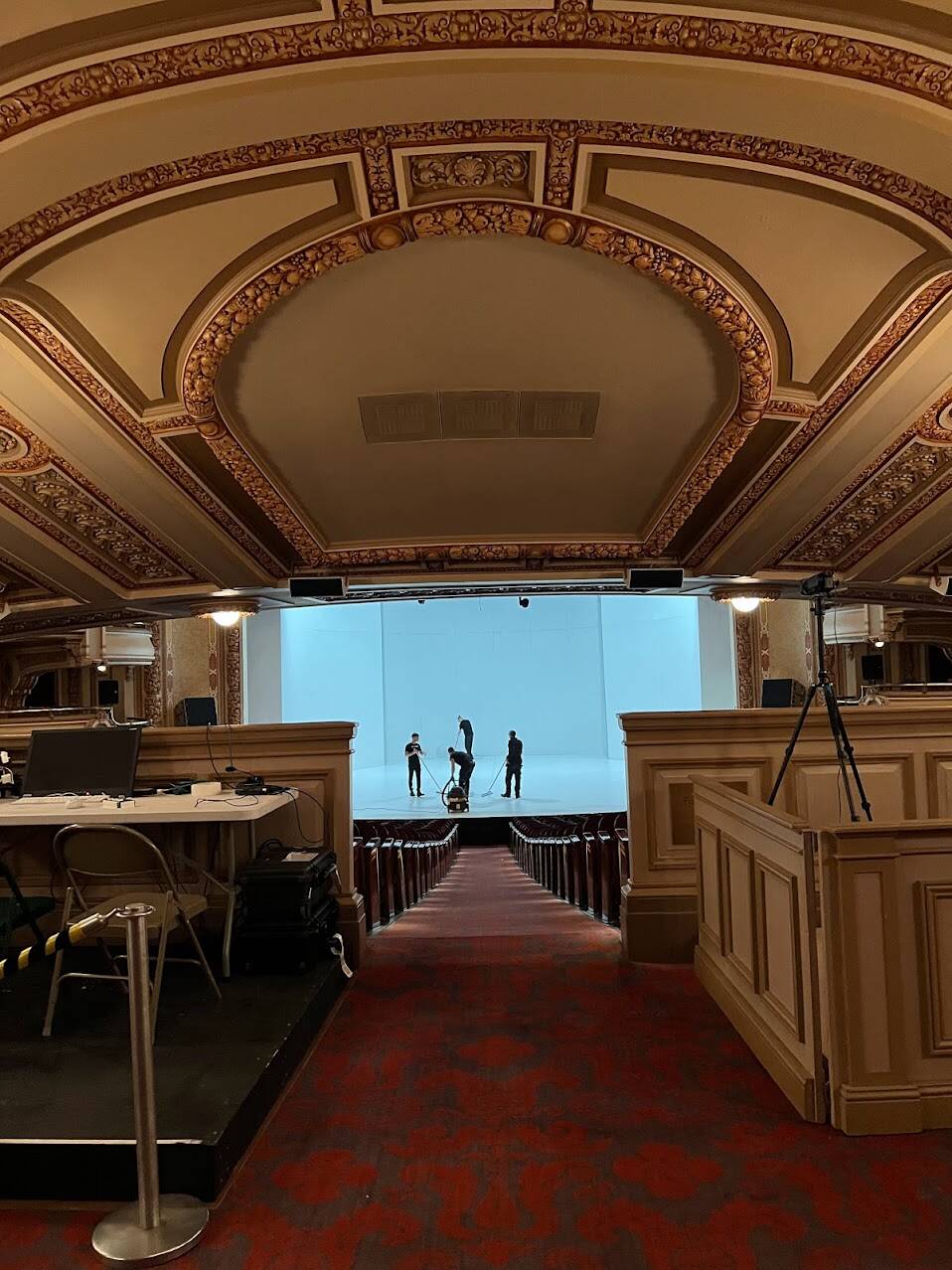 From Pina Bausch's company's performance of Água this past Friday night. At the end of the night, the crew cleaning up the stage.