There was so much reporting and analysis this week on what's happening in Ukraine. I didn't (and still don't) know the history and geopolitics surrounding the crisis, but turned to Twitter, my favorite firehose of information, to try and begin parsing the conflict through the lens of commentators I trust (or are trusted by those I trust). 
Here are some tweet threads I found enlightening, compelling, or thought-provoking: 


re: that AnnaLynne McCord Video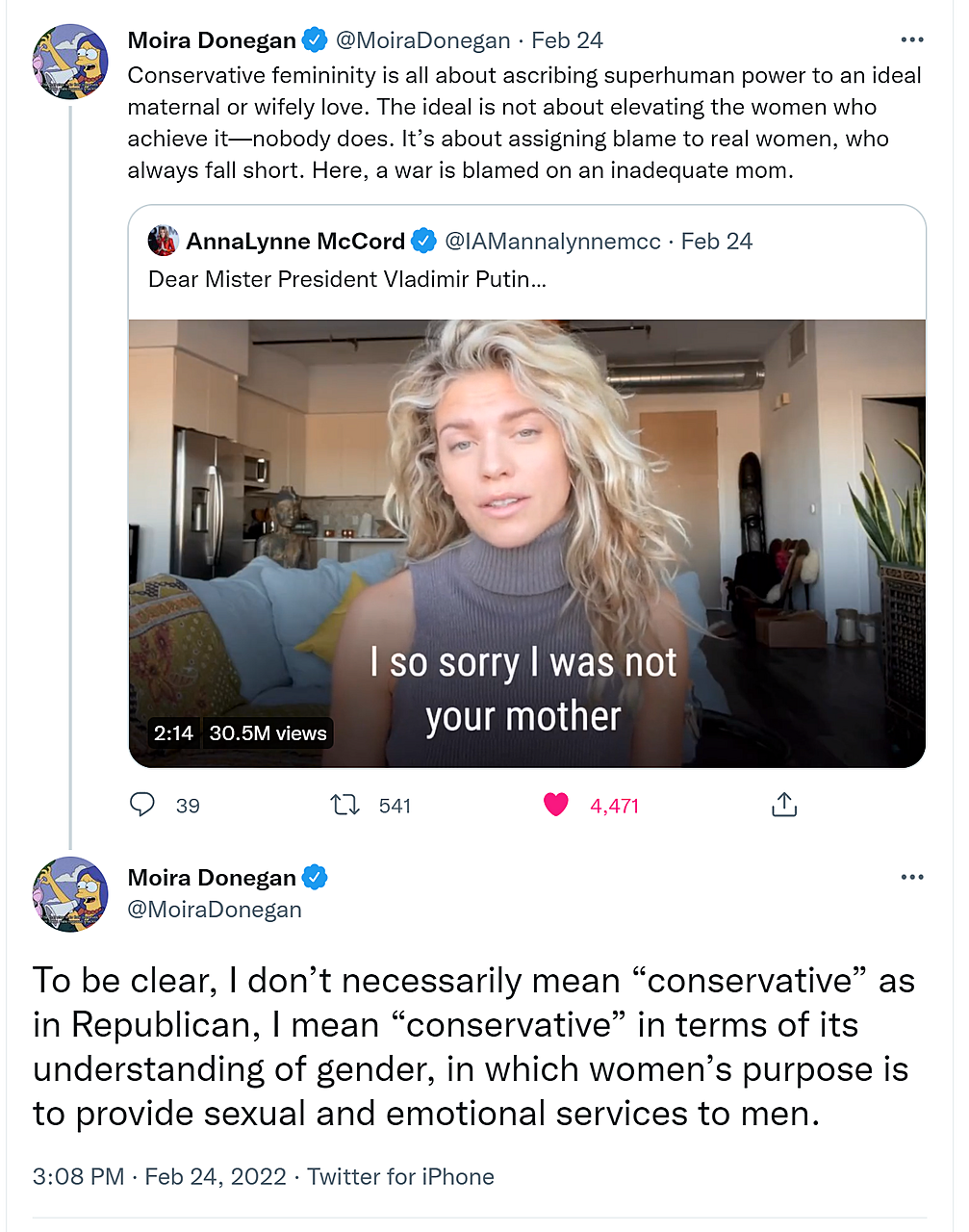 https://twitter.com/MoiraDonegan/status/1496940141167972356?s=20&t=5qHTrxJQUw0TAIM4hYaASA
A theory on the pro-Putin contingent in the US:

https://twitter.com/tzimmer_history/status/1496886564265373703?s=20&t=_OCmEbGm-M_0Zqqyecgf-w
A faraway good guy, bad guy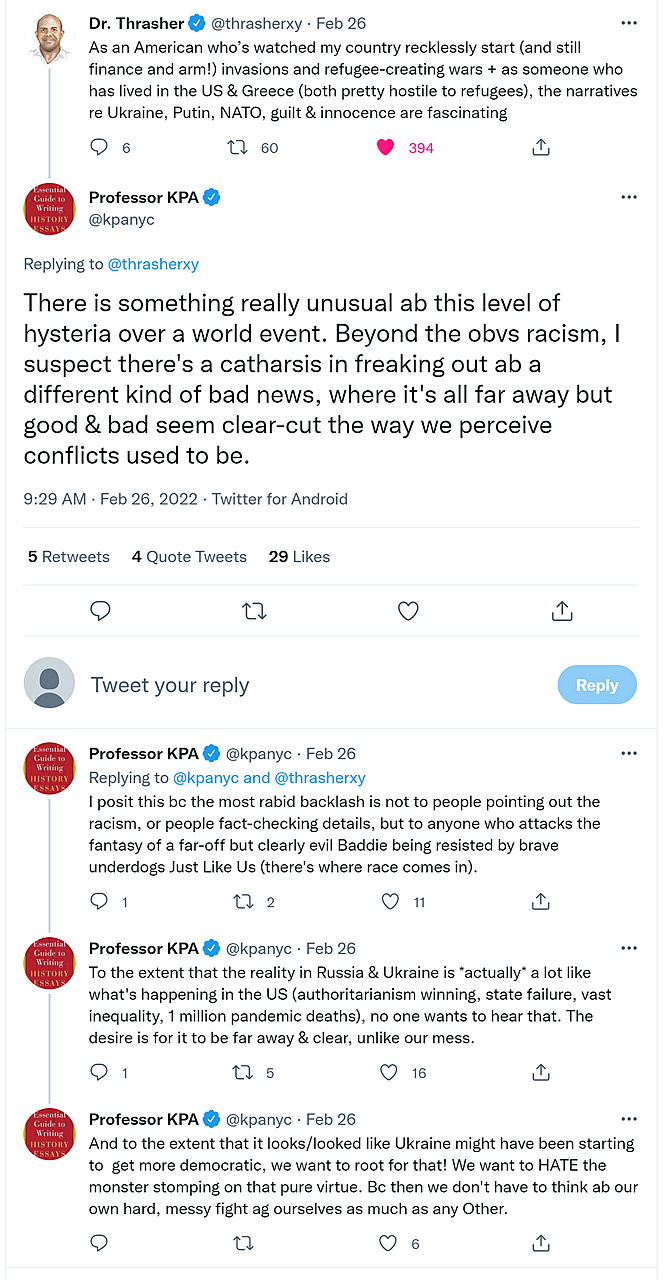 https://twitter.com/kpanyc/status/1497579687014457346?s=20&t=QiVc7E--JjV9v7XIYdj3cw
"civilized"

https://twitter.com/jairo_i_funez/status/1497558615200309252?s=11
a great point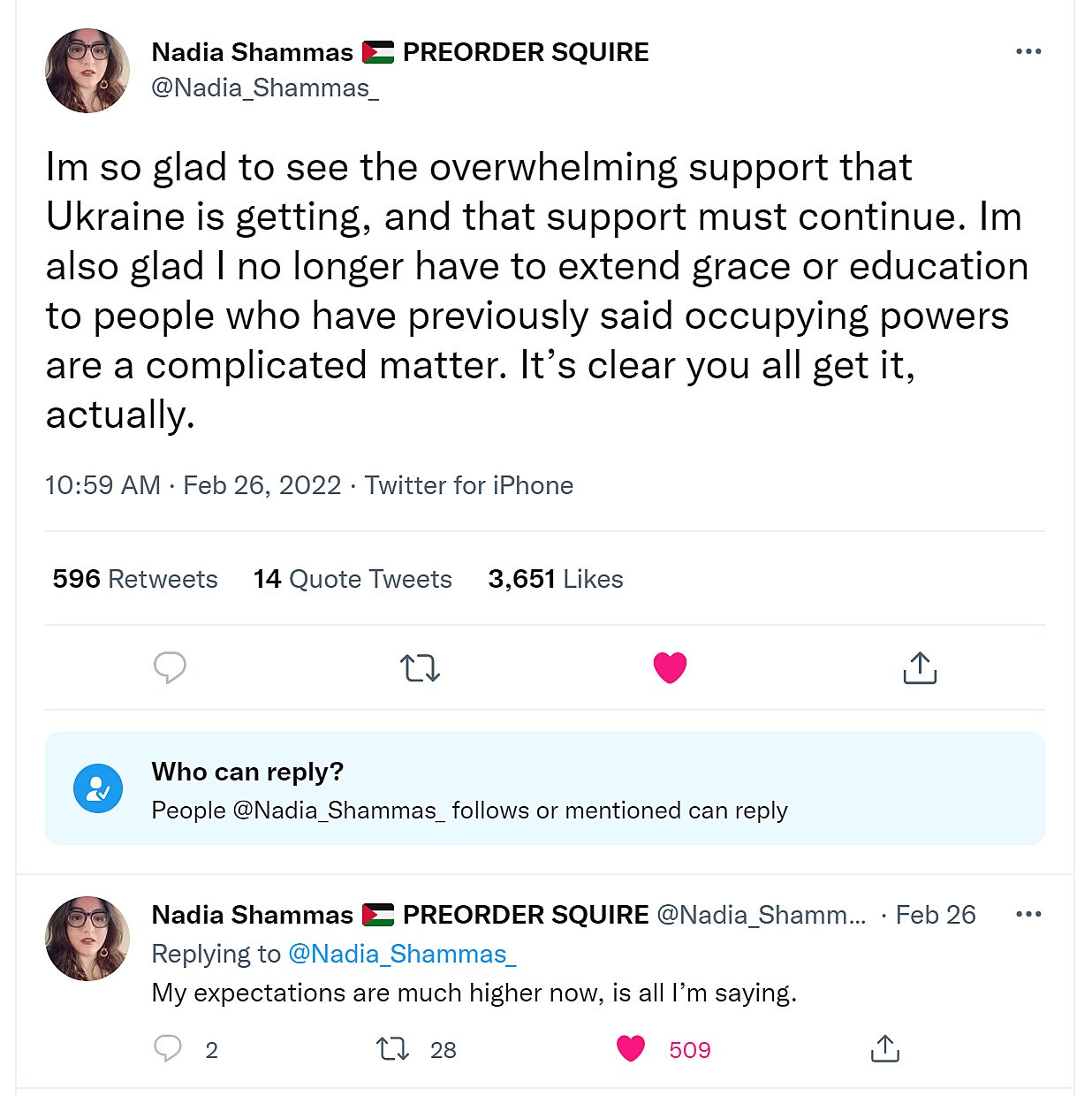 https://twitter.com/nadia_shammas_/status/1497602178411814915?s=11
a long, but interesting round-up
https://twitter.com/wbm312/status/1497710767872765954?s=20&t=ehxxMvlcuDJU5-NGoNmEXQ
And lastly, not Twitter, but: The NYTimes' Daily podcast was a helpful starting point for making the crisis live and immediate to those of us who are far away
There are more episodes from all last week that I'm sure are useful and informative, but these were the two I listened to.