TODAY'S RAMBLINGS
1 Minute Read + External Links
Holy f'ing shit, this Asia Pacific Economic Cooperation (APEC) conference being held in San Francisco 11/11 - 11/17 is one big honking deal.  Today's post is mostly for my SF readers, although others may find the dignitary insanity and resulting stormtrooper-esque lockdowns to be of interest.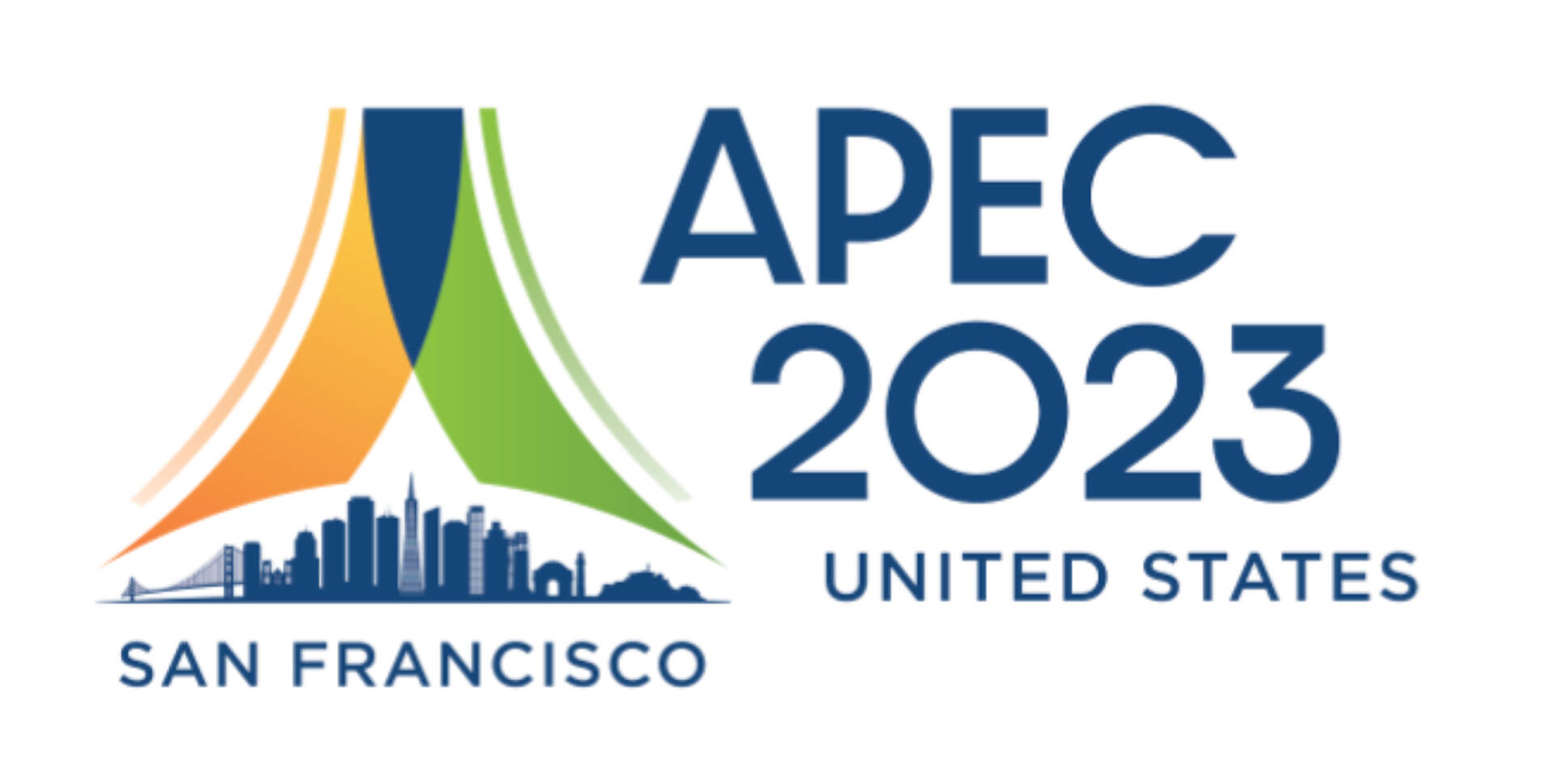 I will not bore you with many details, apart from the fact that most every single leader from most every single country listed below will be in town.  That includes President Biden and the Chinese dictator Xi Jinping, who will meet mano a mano here.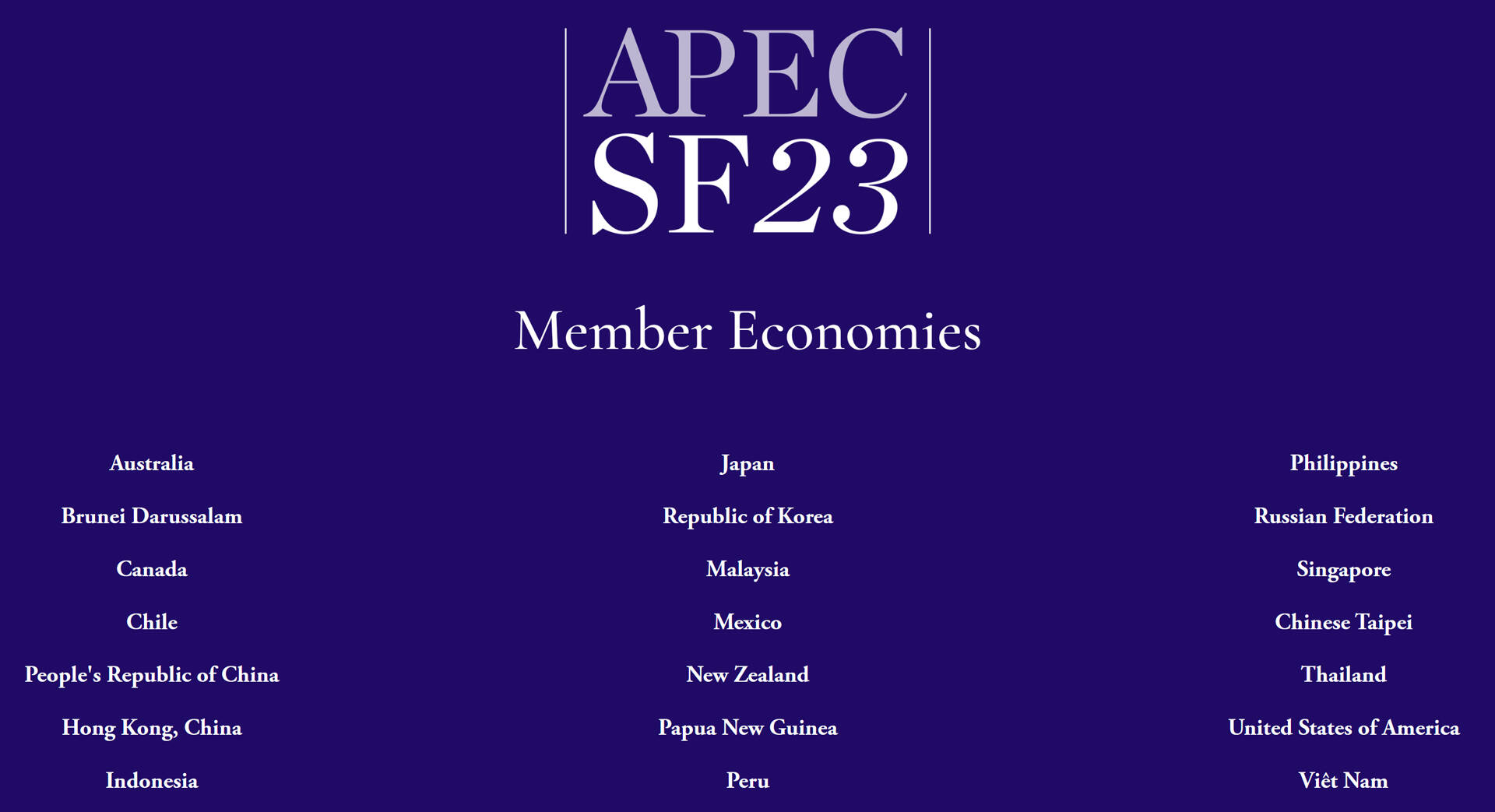 Oh, yeah, and also nearly every company CEO that does business in Asia.  So there will be one or two of those.  One or two hundred.
What does this all mean for my fellow San Franciscans?   
DO NOT DRIVE OR GO ANYWHERE NEAR NOB HILL, THE EMBARCADERO, MARKET STREET, or SOMA FOR THE ENTIRE DURATION OF THIS CLUSTER-F.

AND I CAN'T IMAGINE MUNI OR BART WILL BE PARTICULARLY WONDERFUL, EITHER.


Think I'm kidding?  Or - shocker - being dramatic? 
Here's a map
from the City and County of San Francisco.  Getting into the areas shaded green will require passing through TSA-like checkpoints.  The brownish-red shaded areas, within the green?  Fuhgeddaboudit - they're literally called
exclusionary zones
!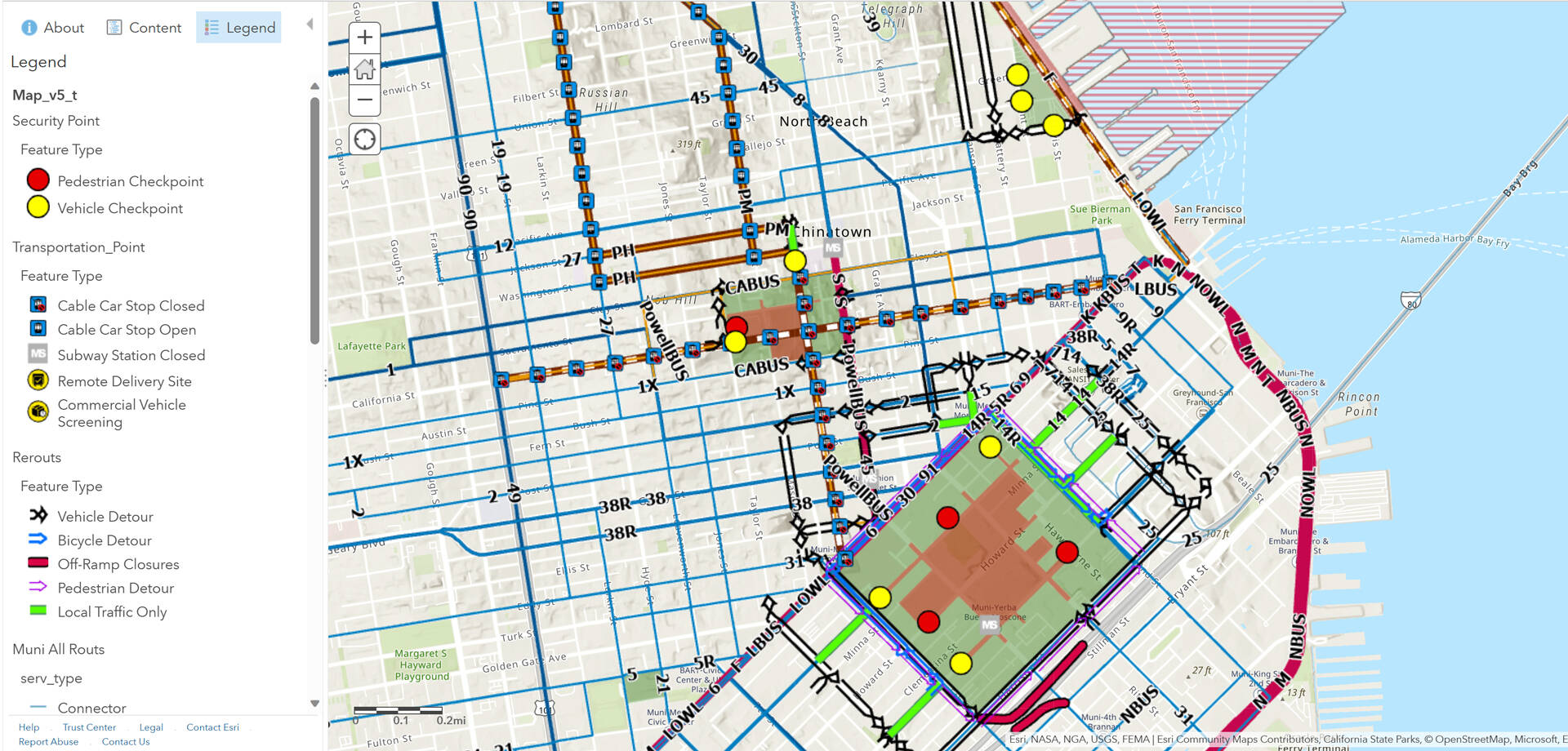 And think about it:  every yellow dot on the map above represents a vehicle checkpoint location.  And driving here is already so easy and fun!
Heck, even the far-flung
Palace of The Legion of Honor
is on lockdown.  So no Rodin next week, kids!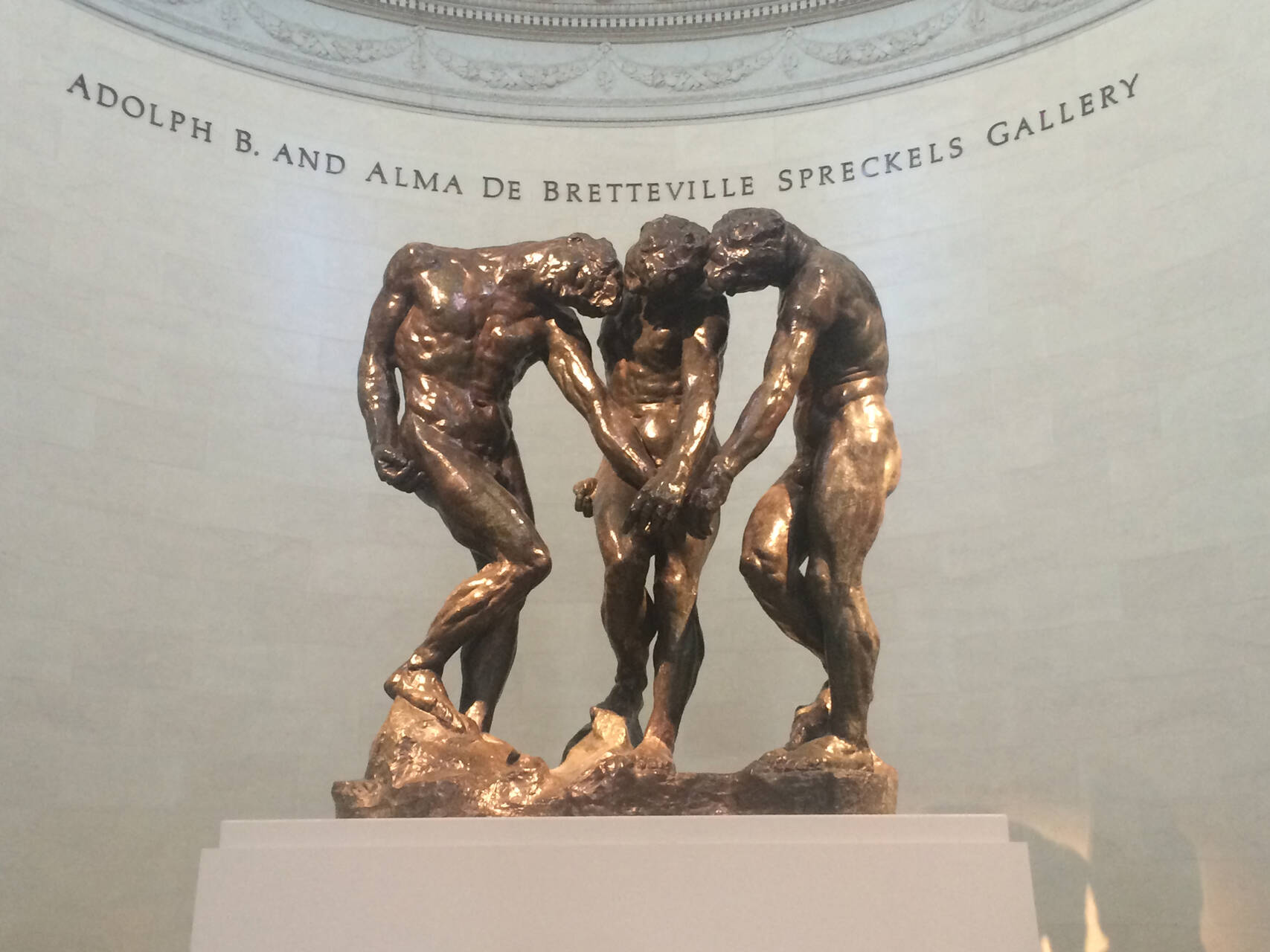 But I digress.
Because this is actually a very big deal.  From our fine local newspaper,
The San Francisco Chronicle
: 
The event is said to be the biggest gathering of world leaders in San Francisco since the founding of the United Nations here in 1945.
More?  Here are some links to a few local and national stories on APEC.
US Secret Service:  APEC is a National Security Special Event
SF Chronicle:   How to Navigate Street Closures and Transportation Woes
NPR:  San Francisco Will Host World Leaders
Reuters:  What is APEC?
But if you read only one article on APEC in SF, please let it be this one.  No paywall and it is absolutely perfect.  It is also from the
SF Chronicle
and entitled "How to Write Your Own SF Doom Loop Story . . ."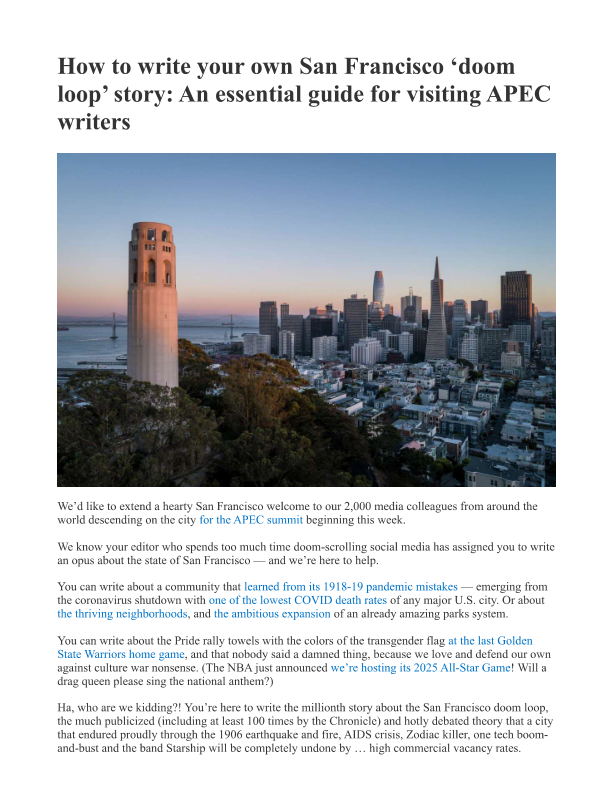 Us?  I foresee being firmly grounded right here in my beloved Marina, Cow Hollow, and Presidio.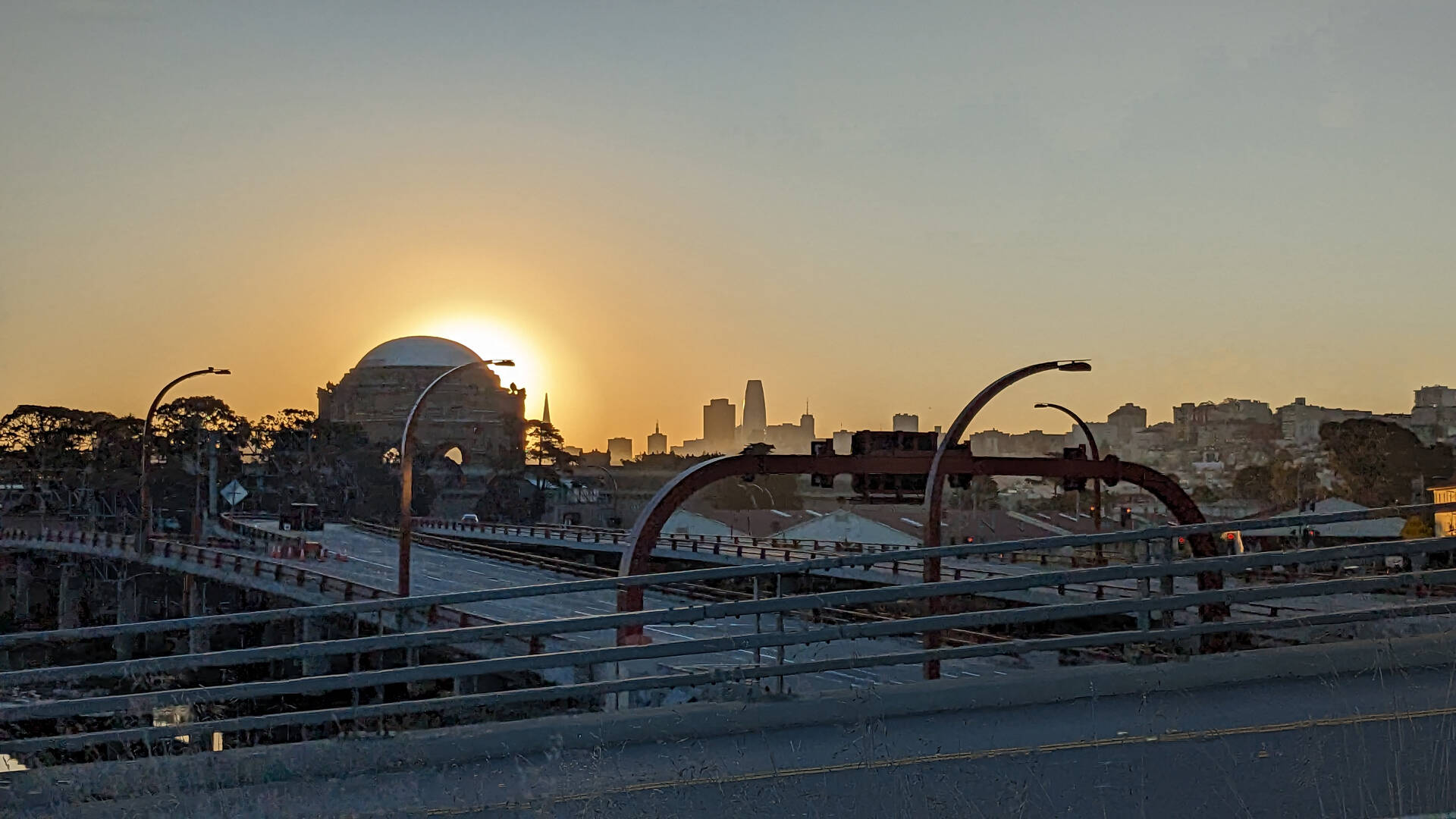 But I'll probably skip the Final Final. 


FROM THE UNWASHED MASSES
The response to my Porsche post was overwhelming (at least for THE UNWASHED MASSES):  3 different readers (plus my wife!) took the time to say they enjoyed it.  Here are a couple of highlights; the first is from the Tiburon party circuit fixture André Aurich.  


Now that you cleared up the prscha pronunciation, can you do the same for Jaguar?  I always thought it was 2 syllables, but I have heard some commercials that pronounce it with 3 syllables?  Which is correct?
I don't know, but
I think it's 3 syllables
.  I do know it sure as heck is not "jag-WIRE." 
But the best reply came from an unexpected source:  family patriarch and amateur political scientist Dr. Davis Fladgate. 
Also been in love with Porsche for a long time.  In about 1964 a Porsche dealership opened about a block from where I worked.  At lunch I would drool over them.  But the $7000 price was twice what I could afford.

 Now the price is $110K and still twice what I can afford.

(Mic drop)


Thank you for reading this newsletter.  


KLUF
Do I dare?  Yes. 
Here
are The Vapors with their chestnut "Turning Japanese."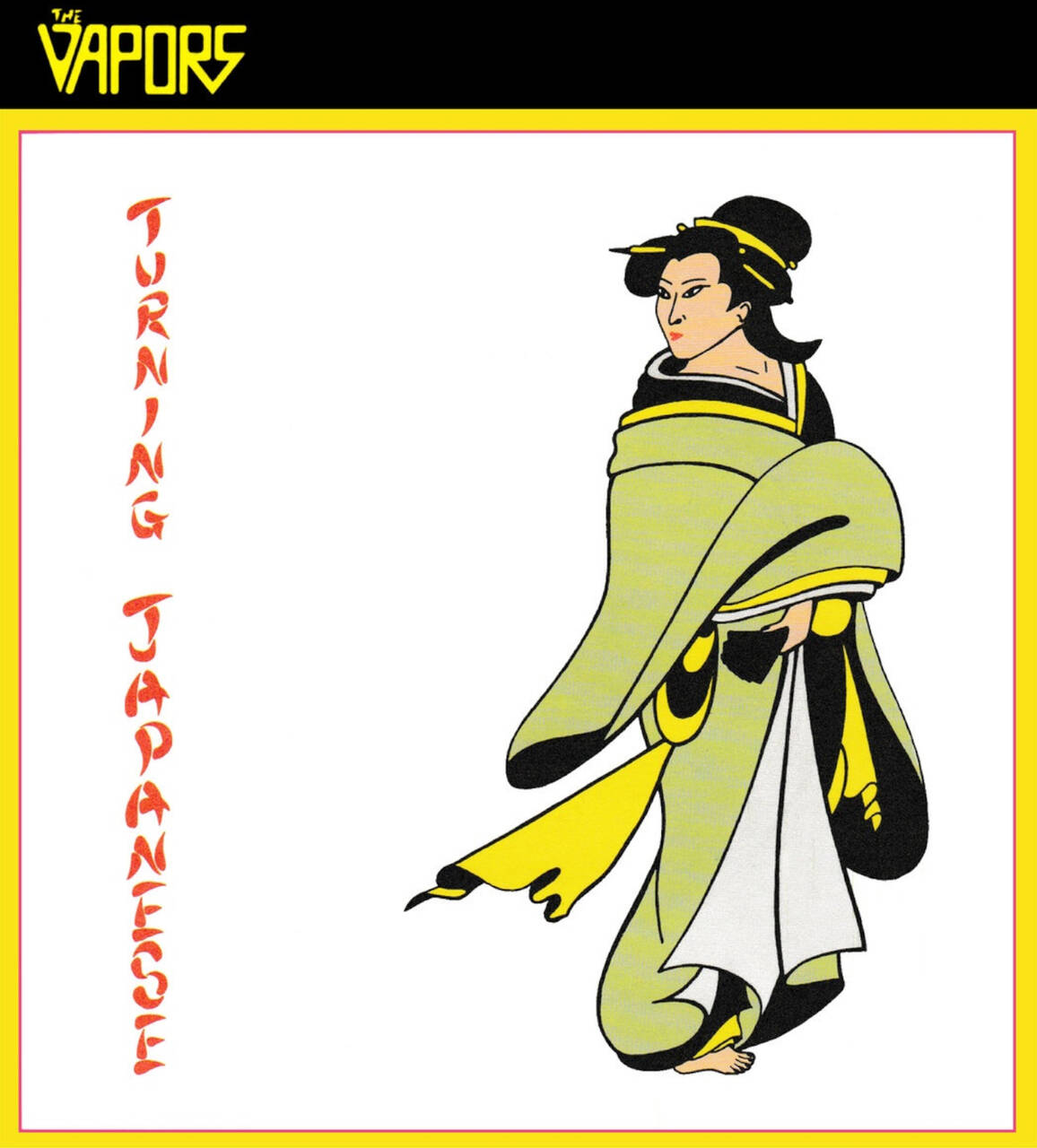 Gosh, I hope that doesn't
offend
trigger
activate anyone, but it was a big hit and that
is
the original artwork for the single.