TODAY'S RAMBLINGS
3 Minute Read

I often prattle on (bang on and on?) about the state of my beloved SF, including its best and worst. 
Here's a recent example of the former.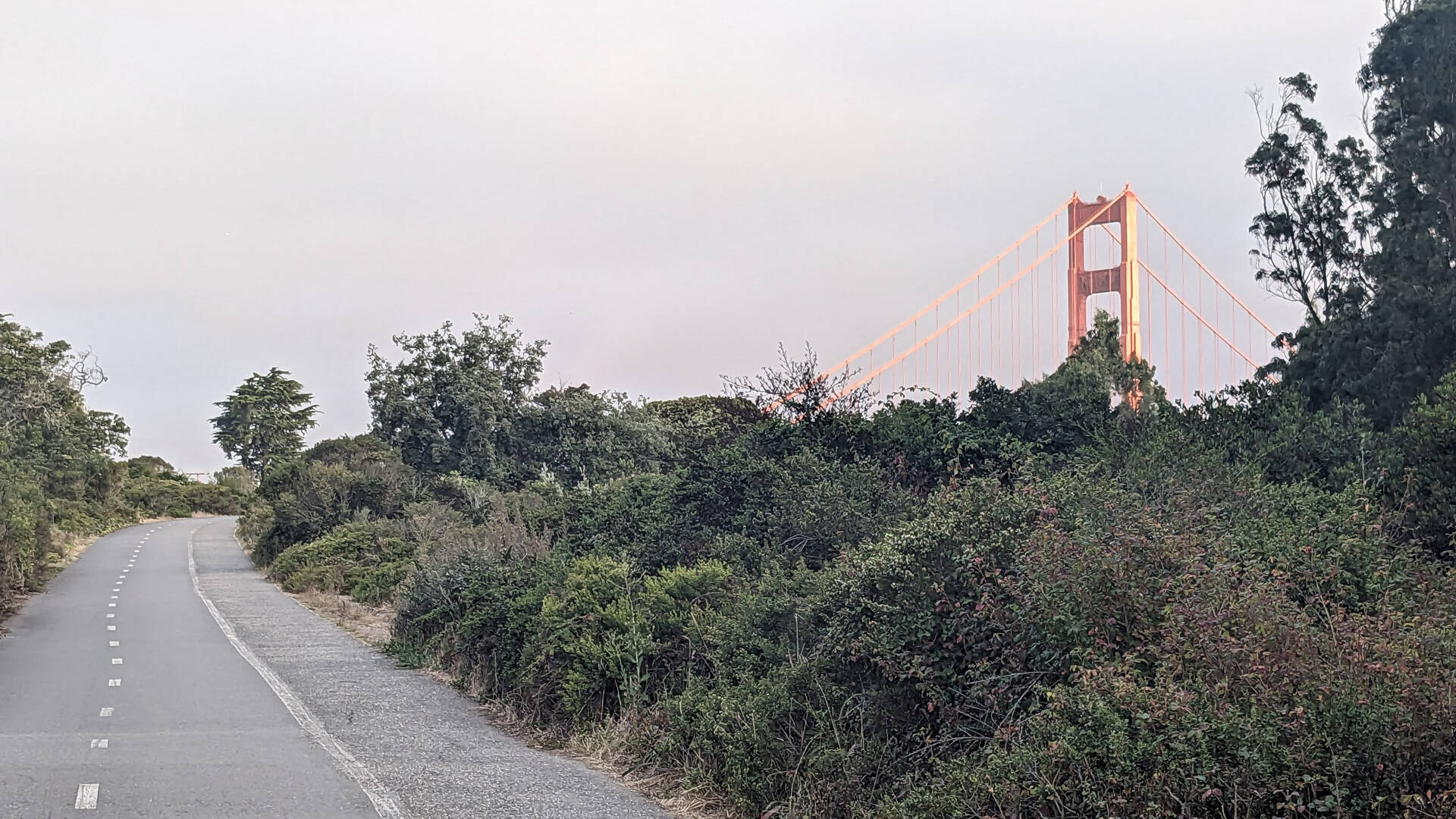 But comprising a big part of the latter category are the tent encampments that exist in certain locations here.  As you may know, the City and County of San Francisco is presently forbidden from removing these "homes", due to an injunction by a Federal court, at the behest of our local do-gooders, The Coalition for The Homeless. 
That group constitutes a big part of what I call SF's
Homeless Industrial Complex
.  While I suppose there are some good intentions, I mostly see these people as 501(c)(3) limousine liberal dilettantes who demand perfection while our fellow San Franciscans rot and die on the streets in awful numbers. 
Sorry, anything is better than this - even a cot in a less-than-perfect shelter.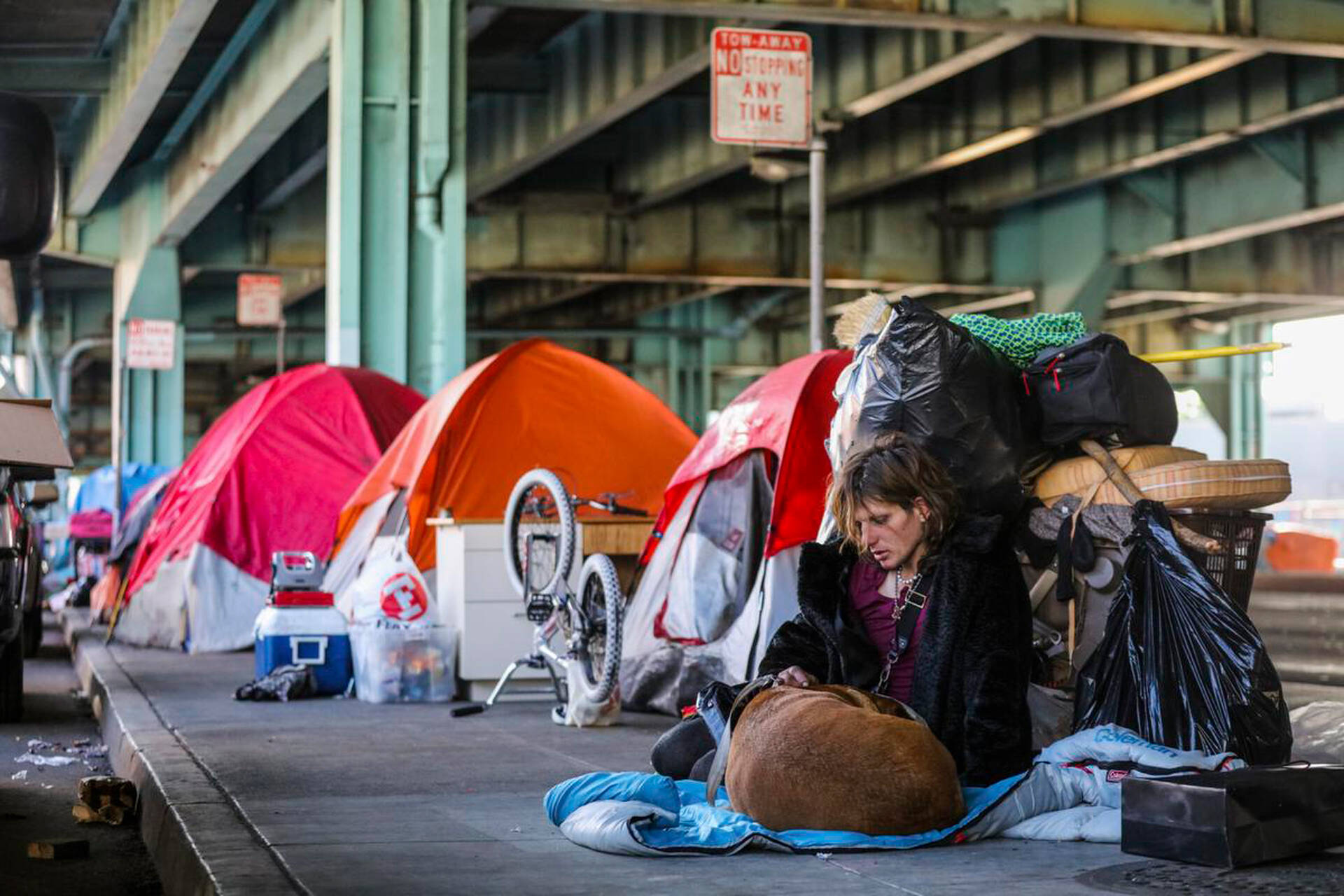 I use this often, and for good reason.  I took this photo, adjacent to Embarcadero Center, in the heart of our financial district.  No tent, even.  Who is this serving?  This human being?  Unlikely.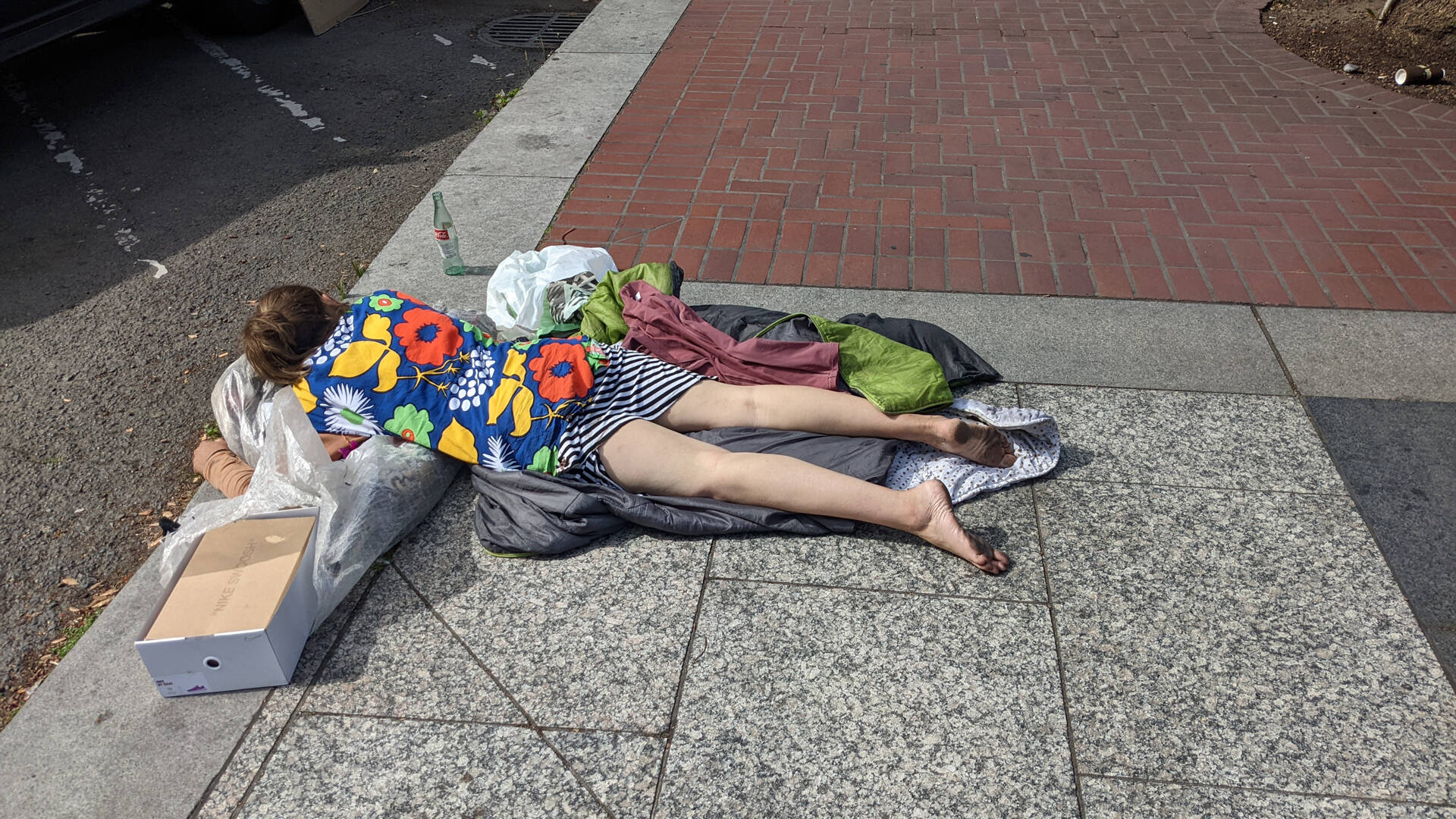 Maybe instead the supposed progressives that make money perpetuating this madness?  Hmm. 
But that's not today's subject, at least not directly.  Today is about
a single article
I read recently in our excellent local paper,
The San Francisco Chronicle
.  Its headline caught my eye, whilst also making me a bit sick.
New S.F. Plan to Mandate Audits of City Nonprofits with Billions at Stake

It didn't take long for my blood to boil.  Here's why, in an excerpt from the article.


Supervisor Catherine Stefani proposed legislation Tuesday that would mandate auditing of the more than 600 nonprofit organizations that hold city contracts . . .
 
. . . to establish standardized performance metrics and require audits of the hundreds of Community Based Organizations that are responsible for "key city functions" and receive over $1.7 billion in funds from the city, according to Stefani's office.

(These organizations) play a big role in the city's homelessness response, affordable housing and drug treatment as San Francisco struggles to make a dent in the fentanyl crisis, overdose epidemic and the number of tents on its streets.  Residents, businesses and elected officials have increasingly been calling for more accountability from the army of nonprofits that serve residents, including the city's most vulnerable. 

My first reaction:  WHAT A FUCKING GENIUS CONCEPT!  Give people shit-tons of money, and then actually track what they do with it!

I want to be sure I understand this.  My city pays out $1.7 BILLION to 600 different charity organizations, yet has no standardized dashboards or scorecards assessing their performance in the sectors they serve?  This is where I go absolutely out of my mind, because it is not brain surgery nor rocket science.  

Rather, it is Management 101 - my God:  "If you can't measure it, you can't manage it" is one of the most well-worn tropes in business.  

Indeed, let me apply my extensive management experience, and help start a list of what should be measured:


Monthly homeless count

New homeless per month
Recidivism rate per month

Homeless placed in shelters per month
Homeless moved from shelters to temporary housing per month
Homeless moved from temporary housing to permanent housing per month
Homeless enrolled in sobriety and/or mental health programs per month
Wow, that was very, very hard.  And coming up with a system that tracks the data would also seem
impossibly
difficult.  Or is
Lotus 1-2-3
still available?
Let's wrap this Wednesday with 10 Seconds of Seriousness:  Is employing fundamental management techniques in running a city like SF too much to ask? 
I mean WTF people, WTF.
But this just in: 
S.F. Ramps Up Clearing Homeless Encampments After Court Guidance
I'll believe it when I see it.  And when or if our
Homeless Industrial Complex
becomes part of the solution, vs. a big part of the problem.  Because here's something from that article, the words of SF Mayor London Breed:
"They will film our city workers.  They will try to tell our workers what they can and cannot do," she said.  "These activists are the same people who hand out tents to keep people on the street instead of working to bring them indoors, as we are trying to do.  And they are the same people instructing and encouraging people to refuse shelter — to remain on the street instead of going indoors."

Yes, it is sad to see our Mayor Breed and my hero, California's Governor Gavin Newsom, have their staunchly Democratic hands tied.  Especially when the reason is that they are not progressive enough for these homeless unsheltered advocate nutjobs.  

That no one manages.
This is all a way of saying:  don't worry - the conclusion to
my SOPTOC proposal
is coming soon.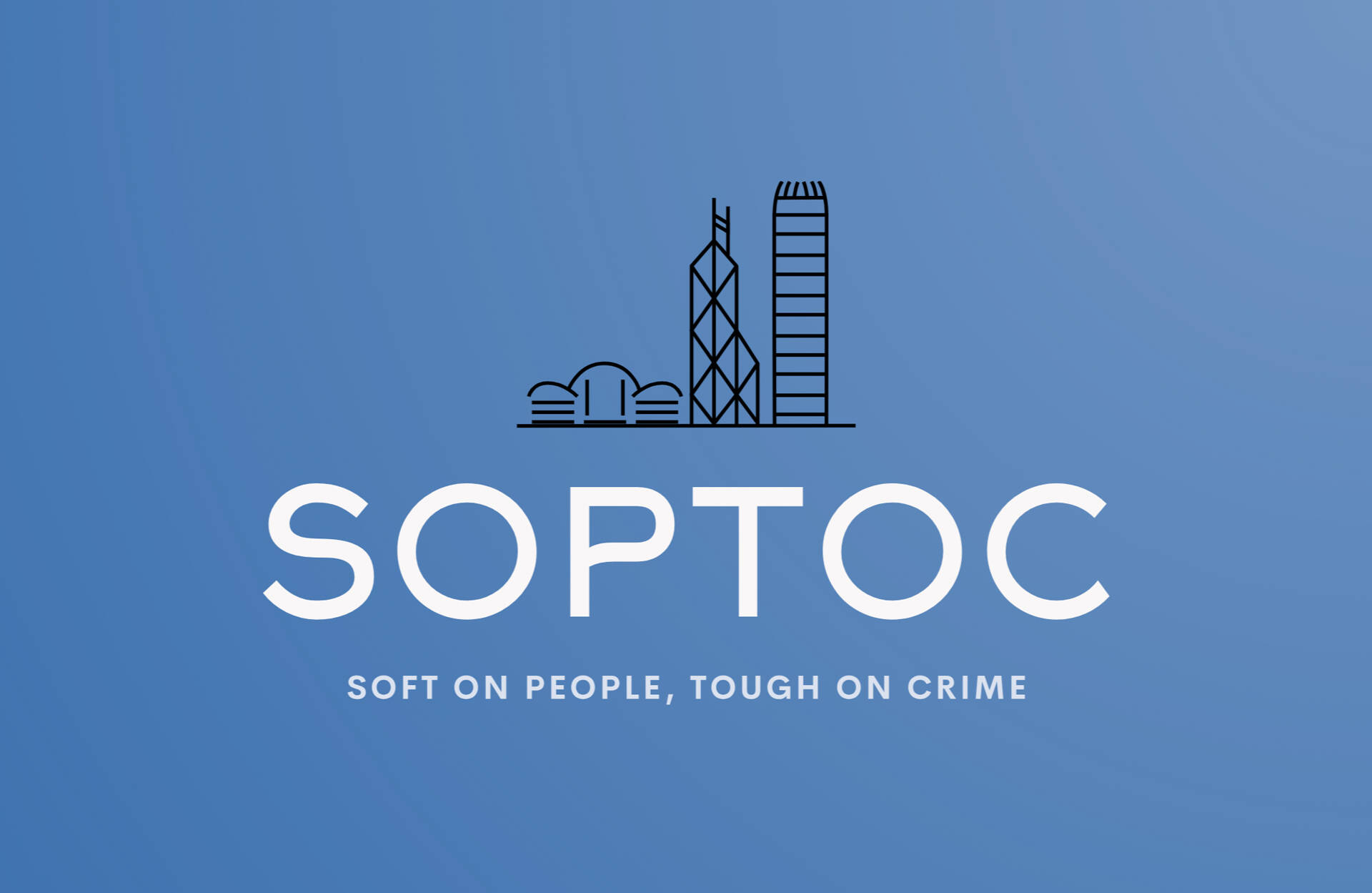 FROM THE UNWASHED MASSES
Thank you for reading this newsletter.  


KLUF
Once a year on
KLUF
is about right. 
Here
, and featuring "Living For The City," is America's second-greatest musician, Stevie Wonder, and his beyond-Diamond Certified masterwork
Innervisions
.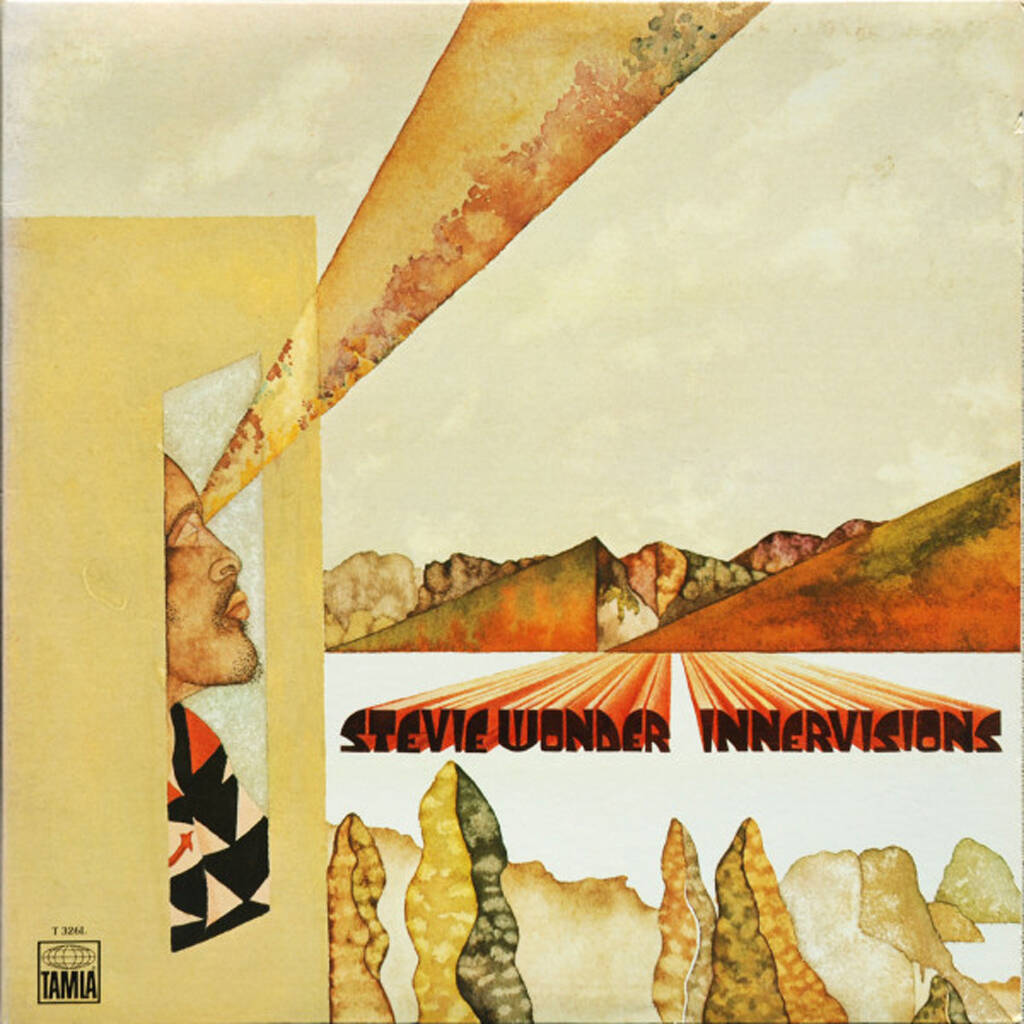 Please remember Stevie played nearly every instrument on every song on this insane album.
But of course, America's finest musician was and always will be Miles Davis.  Duh.