TODAY'S RAMBLINGS

After a harrowing drive down a typically treacherous I-5, and an almost as harrowing meal at a "steakhouse" in the perfectly awful "Town Center" (at least it wasn't "Centre") in Santa Clarita on Friday night, we arrive at the very special
Cove House
in Palm Springs Saturday afternoon.   Will we get over having it only two weeks this time, and not four?  I don't know.
Regardless, we dive right in, literally and figuratively.  Our housemates for the first 7 nights are dear friends Louise Lederhosen and her hubby Byron Browne IV.  We arrive and then Louise and By are here shortly thereafter from PSP after their short flight down.   We had picked up snacking essentials on the way in, and as our initial Total Wine delivery arrived moments before Louise and Byron, it was on.  Here's Louise, and if you look closely, you can see David Schwimmer stand-in By in the background.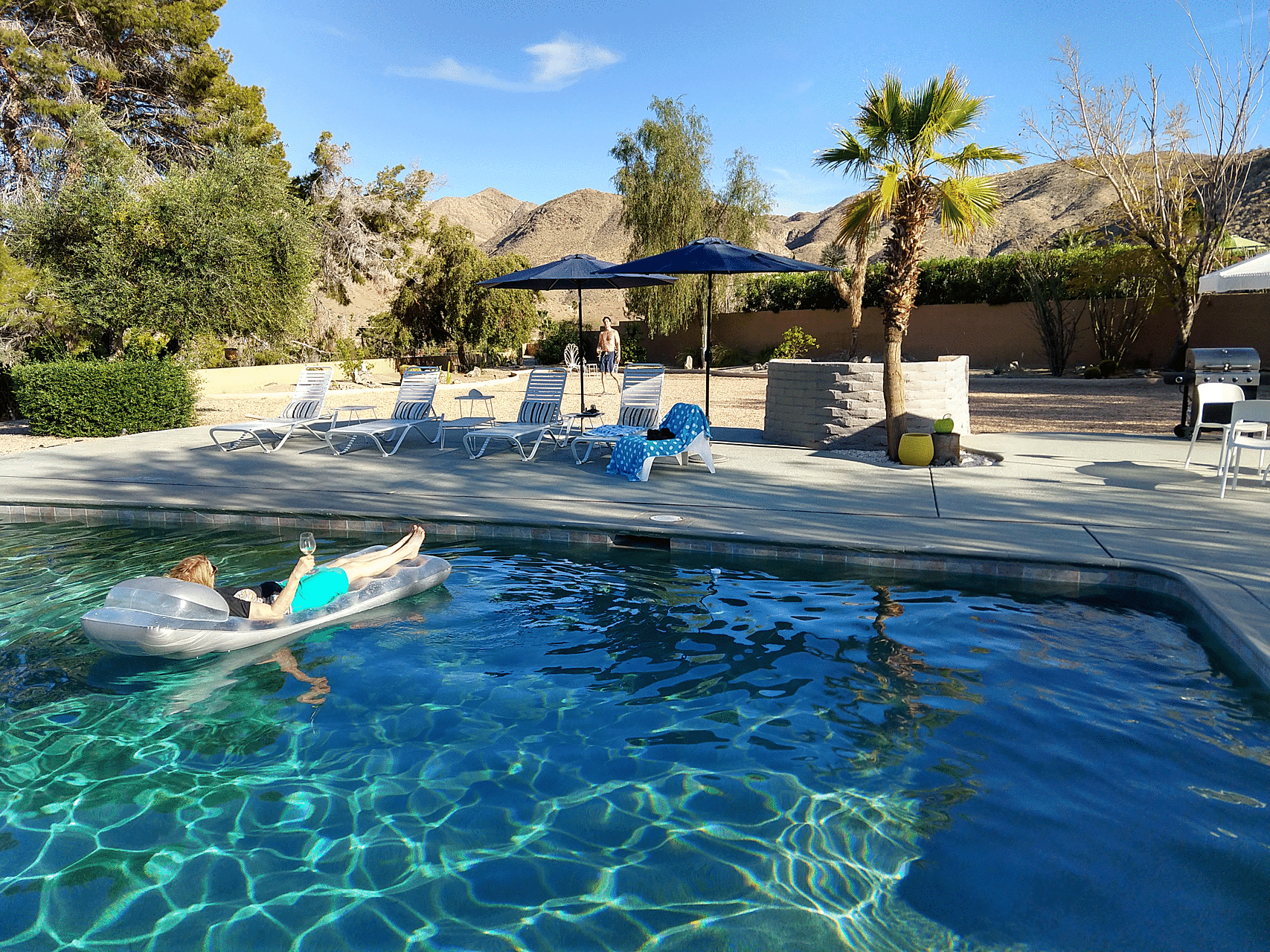 The awesomeness of Louise and Byron and the kickass-ness of Cove House and Palm Springs in April are a great combo.  An early highlight was this morning's visit to Joshua Tree National Park at sunrise.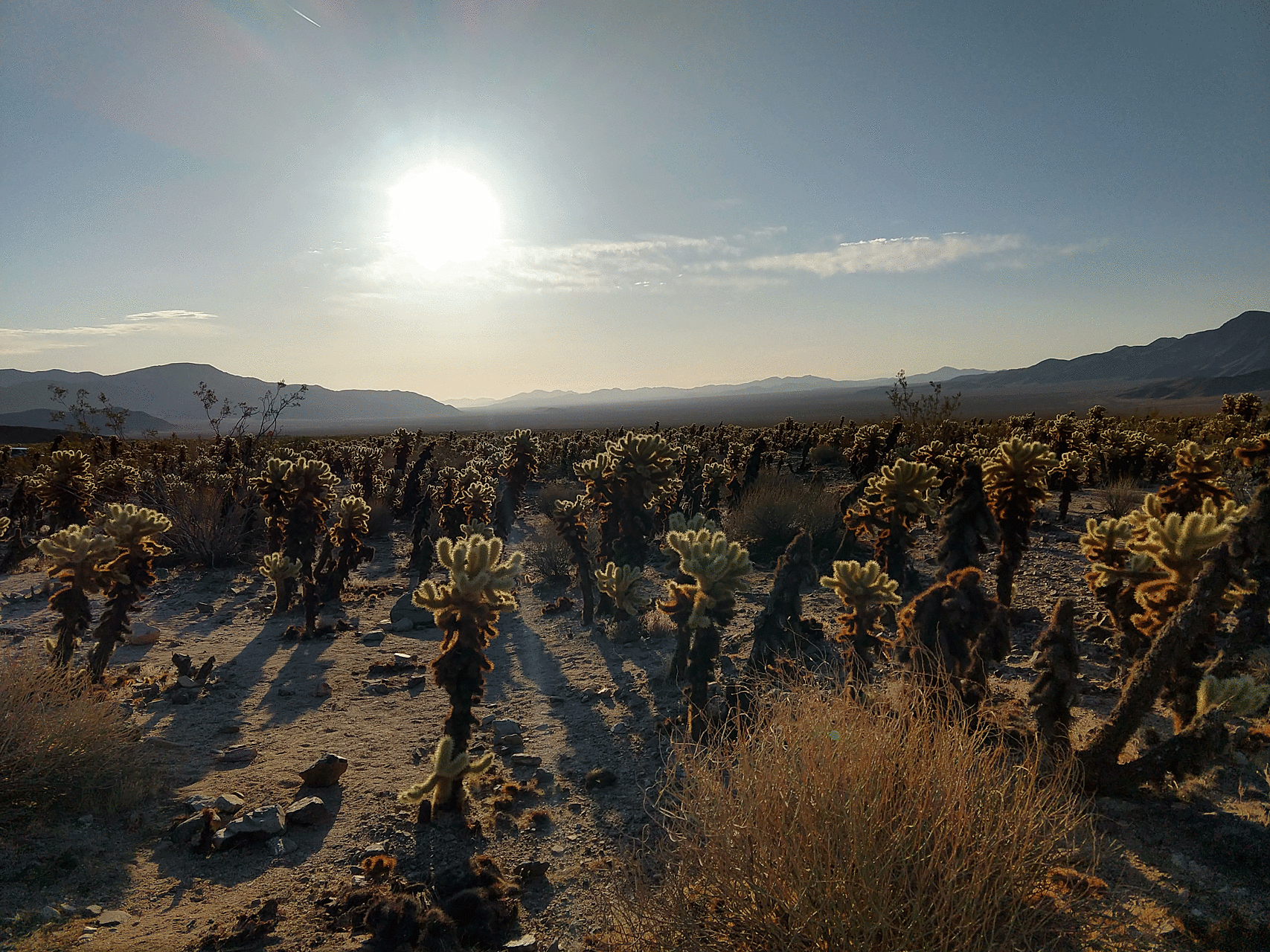 It's now Monday afternoon and we're back poolside.  I'll be checking in periodically.  Sleep well knowing that a big complaint here is that the kitchen lights don't dim.


FROM THE UNWASHED MASSES

It's been interesting to observe how some choose to respond to this blog.   Many just reply via email, but others get worked up enough that they feel a text is in order.  That was the case after my last post when the  elderly retiree Max "Madras" Ryder texted with some advice regarding expanding my blog's reach.  The subject of his text might frighten some, so I'll just leave it at that and thank Max for reading this blog and for his kind words.  Oh, OK - he sent me a link to a Portuguese wine blog that talked about how red wine drinkers have better sex.  Cheers to me thinking adding a sex component to this blog as being a bad idea.
And to Primo Harvey, PhD, who arrives here at Cove House next with building and life partner Elizabeth Michaels - thanks for your kind words.  And the desert visit is only a precursor to this year's big event, the  upcoming Rocky Mountain nuptials of Elizabeth's eldest son and flooring magnate Alden Michaels with his blushing bride, the e-commerce platform guru, Katie Marina.


KLUF

Not too long ago, a rather select group of mostly well-informed individuals
convened on the rear terrace
at Prof. Howard Blum Esq.'s fine Presidio Heights home.  This included Julie, and close pals master brewer and Ted Cruz lookalike Gunther Strobel, and his wife, the financial industry lioness, Tennille.  And of course, the host, although his value on the subject matter is dubious, at best..  
The subject?  America's top 5 best bands.  Criteria?  Longevity.  Some kind of positive live concert reputation.  Some degree of popularity.  Must be a band effort.  We came up with some great names and I'll share them soon.  
But for now, I'd like to pose a similar, but different question.  Who are the 5 best musicians in American history?  By that, I mean singer/songwriters, etc.  I'm leaving out musical conductors, composers, etc. for this exercise, no matter how accomplished.  So no Tilson Thomas, no Gershwin.  Sorry.  Here's my list:
Miles Davis
Stevie Wonder
Bob Dylan (can't stand him, but how can he not be on this list?)
Prince
Bruce Springsteen
Here's my top pick on his once-in-a-lifetime work "
Sketches of Spain
"
Any reasonable replies with your own list of 5 will be published unedited.  Thank you for reading this blog.