TODAY'S RAMBLINGS
<4 Minute Read

In a couple of short hours, I'll be ensconced up front on a nonstop to balmy Houston.  Dr. Shelly Murphy has beckoned:  it's time to install the tech in her swank, freshly-remodeled and ginormous - shocker - condo.
So how about a Friday free of my drivel, as I jet off to a land of big hats and bigger bugs?  
My pleasure, and what follows is completely lifted from my beloved Economist magazine.  I share it here to lend credence to my quest for a better America - things like my ongoing SOPTOC fever dream. 

But I seriously ask all Americans:  why can't Houston be as good as Calgary? 
Living conditions in cities across the world have fully recovered from the deterioration caused by the covid-19 pandemic, EIU's latest liveability index shows.  It rates living conditions in 173 cities across five categories: stability, health care, culture and environment, education and infrastructure.  Cities in the Asia-Pacific region have rebounded the most.  The index also suggests that life in cities is a bit better than at any time in the past 15 years.  Our charts below show which cities topped the ranking.

The liveability survey was designed to help companies calculate hardship allowances for staff who were moving to a new—and possibly less tolerable—city.  As a by-product, it also provides a snapshot of the most, and least, desirable cities to live in, at least if you're an expat.  Vienna, with its excellent mix of stability, culture and entertainment, and reliable infrastructure, tops the ranking for the fourth time in five years.  Copenhagen, a similarly sized city with many of the same characteristics, is second.  Melbourne, a fixture at the top of the ranking in the past, comes in third.  In all, nine of the top ten cities are small to mid-sized; all ten, and indeed most of the top 50, are in rich countries.  Big cities with high levels of crime, congestion and density tend to fare less well. London—down 12 places from a year ago—comes in 46th and New York is down ten spots to 69th.

Wellington and Auckland have climbed 35 and 25 places compared with a year ago; Hanoi is up 20 and Kuala Lumpur jumped 19 positions.  Post-pandemic improvements in education and health-care scores across Asia, Africa and the Middle East were the main reasons for this year's rise in living standards.

At the bottom of the table, Damascus has been the least liveable city in the index for more than a decade.  Tripoli is one space above, although its score is nearly ten points higher than that of Syria's war-ravaged capital.  Kyiv, despite its efforts to protect itself from the war, also features in the bottom ten.  It was  excluded from the index in 2022 because Russia invaded Ukraine while the data were being collected.  Its infrastructure score of 23.2 out of 100 is the lowest in the index, thanks to Russian bombs.

Of the five categories covered by EIU's survey, only the stability score dropped on average in 2023.  Stability scores in many eastern European cities, which fell in 2022 because they are close to Ukraine, rose this year.  But stability deteriorated elsewhere.  Striking workers in Greece, pension protests in France and deadly clashes in Israel and Peru reduced scores in those countries.  Inflation could lead to further falls in stability scores, and thus damage overall liveability scores, in many parts of the world over the next year. ■
The United Nations awards no hardship pay to staff living in America or Canada.  North American cities are among the best to live in anywhere in the world—a sentiment backed up by EIU, our sister company, and its liveable cities index, which helps employers to calculate such allowances.  In such an attractive region, the tool serves another handy purpose: teasing out what separates the best from the merely good.

(As above) EIU's global index judges 173 cities across five categories: stability, health care, culture and environment, education, and infrastructure.  In North America (which, by EIU's methodology, excludes Mexico), all 26 cities have a liveability score of at least 80 out of 100.  The exception, Saipan, is in the North Mariana Islands, a US commonwealth in the western Pacific.  Those in Canada consistently shine, particularly Vancouver, Calgary and Toronto—the top three in the region and among the top ten in the world.  Cities in the United States, meanwhile, have never hit the global top ten in the index's 14-year history.  Honolulu, tied with Montreal at fourth in North America (25th in the world), is America's highest scorer this year.  What explains the gap?

Size, in this case, matters. Canadian cities benefit from small populations: the biggest is Toronto, with little over 2.8m people; Vancouver has roughly 700,000. Similarly, none of America's top-scoring cities—Honolulu, Atlanta (33rd in the world), Pittsburgh (34th), Seattle (36th), Washington, DC (38th) and Miami (tied for 39th)—are among the country's ten biggest by population.  Honolulu and Pittsburgh each have just about 300,000 people. (Lexington, Kentucky—the lowest-scoring North American city—is comparably sized, but received a relatively low education score.)  New York, America's biggest city with 8.5m people, scores well on amenities associated with thriving metropolises:  good infrastructure, vibrant culture and a strong education system.  But with more people come greater risks: its stability score is the lowest in North America (and strikingly tied with Moscow).

The stability category considers crime rates and threats of terrorism, civil unrest and military conflict.  Across America crime spiked during the pandemic.  In New York, shootings have since fallen significantly but felonies such as assault and auto theft remain stubbornly high.  Canada's stability score wobbled in 2022 as disruptive anti-vaccine protests swept through the country, occupying cities and blockading major streets.  But those have since ended and, compared with America, crime rates and terrorism threats are much lower.

Finally, Canadian cities excel at delivering high-quality public health care.  Their southern neighbours did see an improvement in that category, big enough to push up the region's overall index score compared with a year earlier.  EIU attributes this to the decline in covid-19 cases and the alleviation of pandemic-related stresses on health-care systems.  Still, critical health indicators in America—such as life expectancy and maternal mortality—are far worse than Canada's.

Liveability, of course, means something different to each city-dweller.  New York's frenetic bustle, Honolulu's crescent beach, Montreal's cobblestoned rues—do these map neatly onto an index?  Perhaps not.  But as for a city's measurable qualities, it is useful to see where America can catch up. ■

That final emphasis is mine.  Have a great weekend.


FROM THE UNWASHED MASSES
Well, I clearly won't be getting any help from Hunter Deuce improving America.  No - he clearly likes things just like they are.  Heck, even the US Postal Service is fine - just fine.


I'm a "hard no" against getting rid of the U.S. Postal Service.

Your "Let important shit that must be sent physically go via FedEx or UPS - who cares?" is some real Marie Antoinette "let them eat cake" shit.  Any idea what private companies like FedEx and UPS will do with rates once they're the only game in town?  That will have a real detrimental impact on those living in remote, rural communities who yes, believe it or not, do use the U.S. Mail system.  

Not to mention states like Hawaii and Alaska who need mail access to the mainland 48. And yeah, those are union jobs that just about anyone with a high school degree can get, which is a rare things these days.
 
I'm absolutely open to ways we can improve mail service, but getting rid of it isn't one of them.
You see, Hunter and Fi were gallivanting around wine country, and I think it impacted his comprehension skills.  It's almost like he missed the entire
Soft on People
part, and also that every single USPS employee gets a new job that wants one - that's kind of the whole point.
And as I mentioned to Hunter:  the US government buys and SUBSIDIZES the expense of many, many items from private companies.  The occasional mail-in ballot could be managed, and what do they do that's so special in Hawaii and Alaska that UPS and FedEx couldn't be contracted to handle?
And this is humane, Mr. Deuce?  Let her eat cake?  Huh?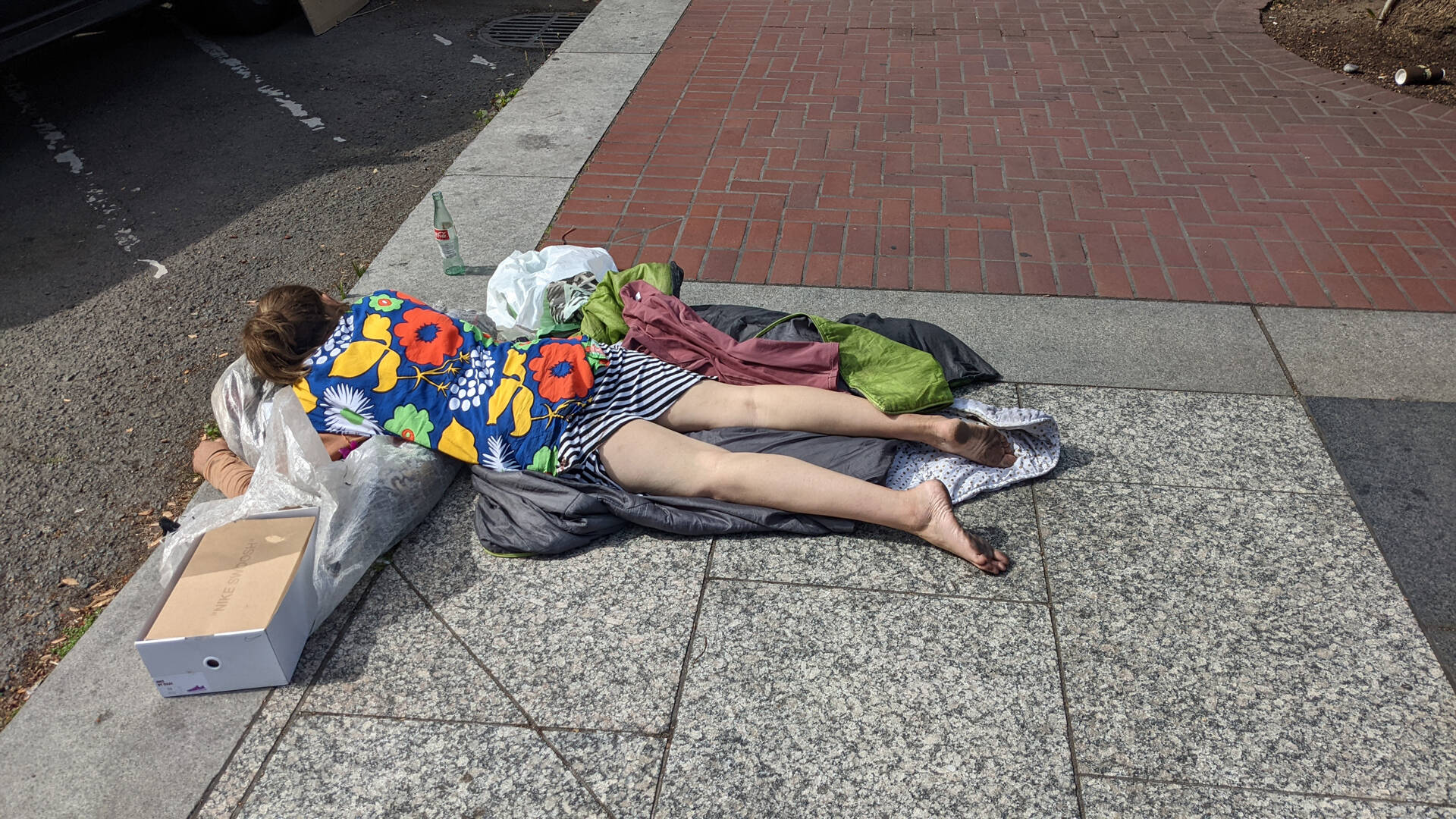 As I replied directly to Hunter:
My idea is centered around the federal and state governments getting extremely serious about housing, education, and giving people useful work.
I'll add that eliminating the USPS was my Fantasy Island way of providing a gateway to those services, while eliminating an obscene amount of waste.  And giving USPS workers more productive and rewarding work. 

Crazy talk, I know. 


Thank you to any one that is reading this newsletter.


KLUF