While it may seem ludicrous splurging on a fat-cat hotel a scant 5 minutes from one's home, it is not to your inveterate traveler friend, Portico Darwin. 
This past weekend, Julie, me, and senior exec/real estate mogul Ol' Purple Label spent 3 glorious (and sodden) nights at
Cavallo Point:  The Lodge at Golden Gate
, and I will say after 3 stays now, it is certainly Diamond Certified, and well worth the expense.
Unknown to us until this stay:  free use of any Lexus that's sitting there.  Yep - they did a deal with them, and you just sign your name, and you've got a typically crazy car for 3 hours.  Here's what I drove on Monday.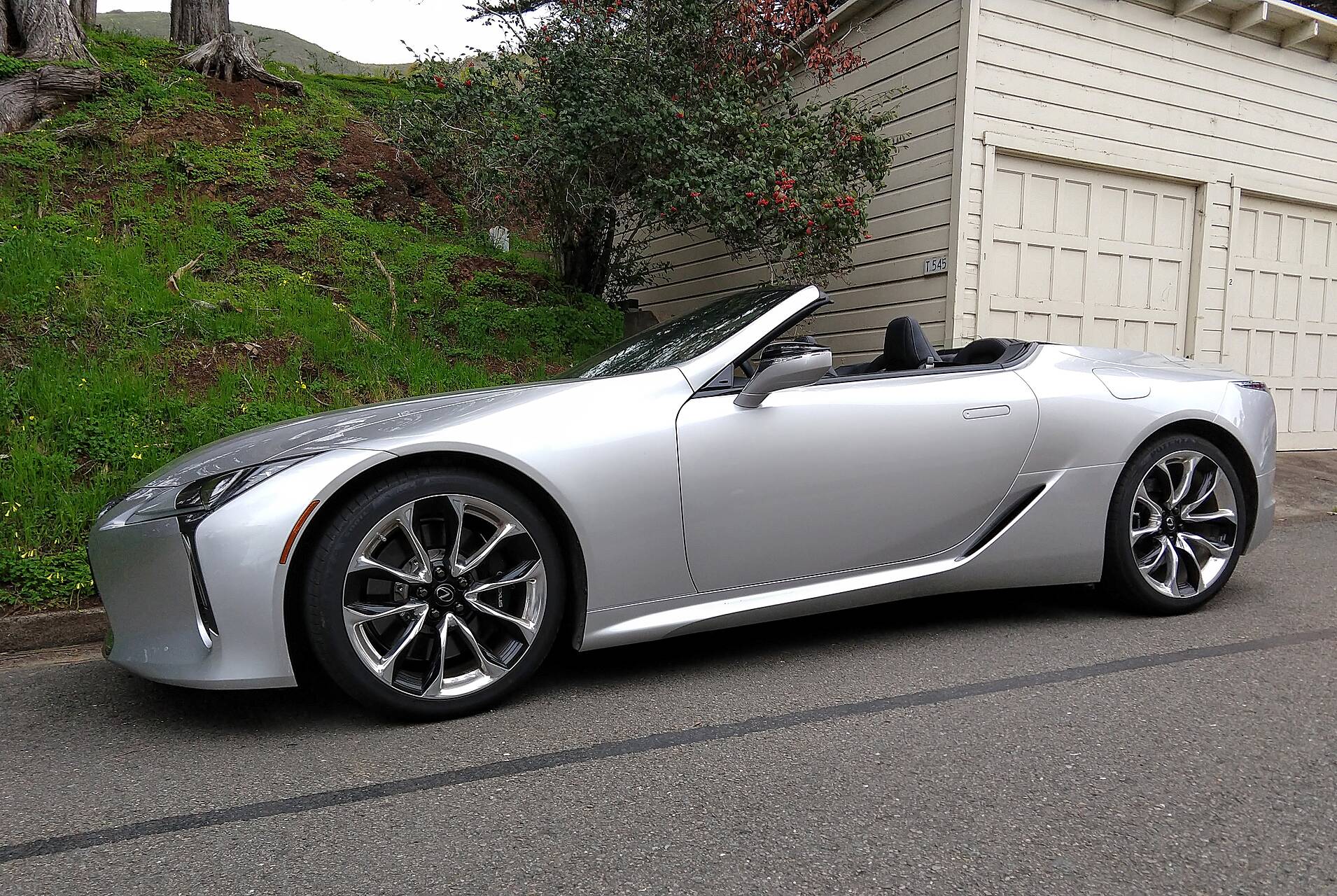 The hotel was its typically magical self - this is the view from just outside our cottage. The single most incredible thing about the hotel is how truly far away from it all you feel.  SF and all of that seems like it's on another planet when you ensconce yourself here.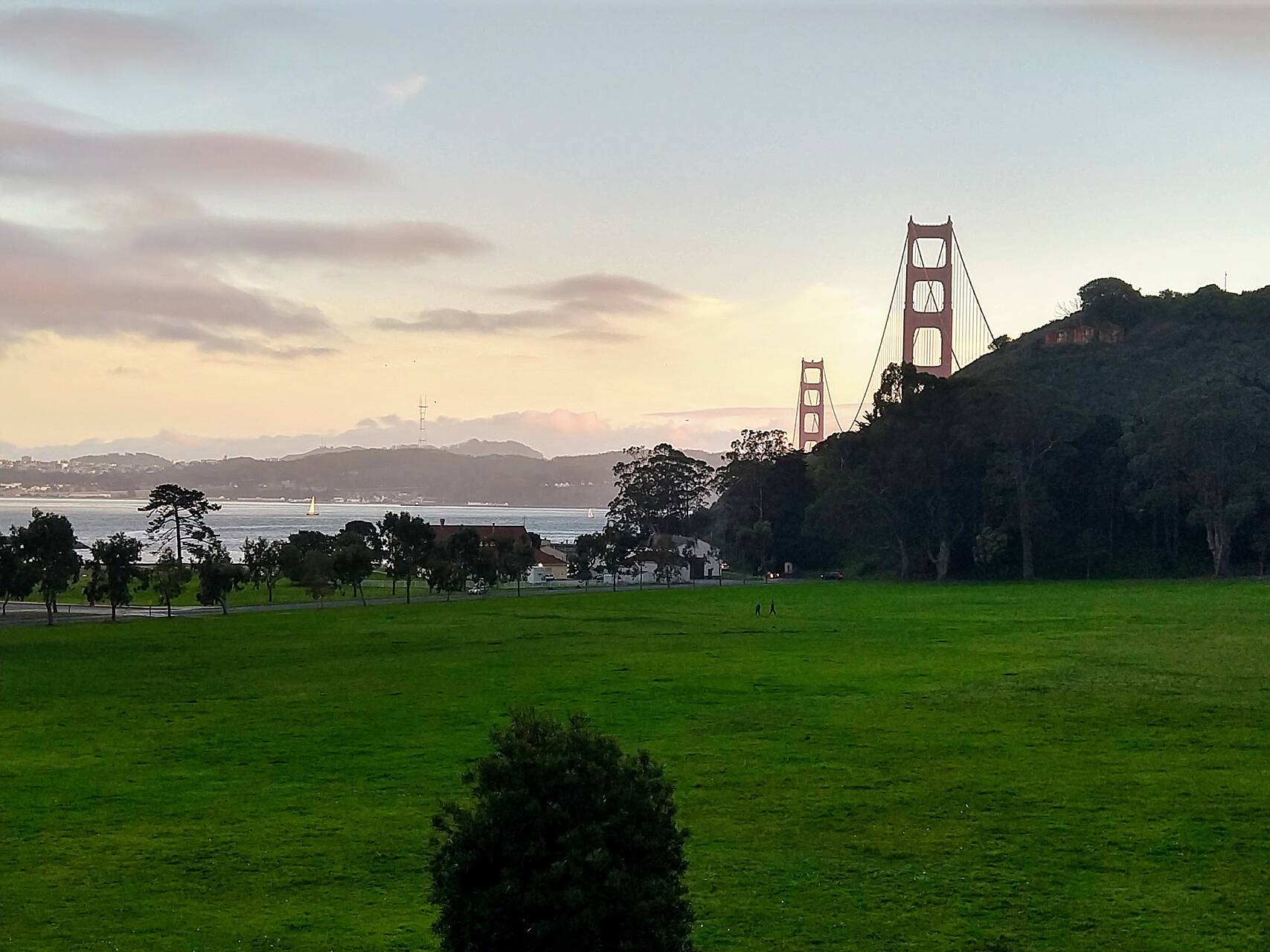 Highlights included hitting
Muir Woods National Monument
at sunrise (a MUST!), a special cameo appearance late Saturday by dear friends Louise and Byron, and a great (safe) late lunch at
Barrel House in Sausalito
.  Also, if you've never driven from Fairfax to the Panoramic Highway via the Fairfax-Bolinas Road and Alpine Dam, you're missing out.  Do as we did, and grab donuts in Central San Rafael, and then dine in splendor at the Dam!  Note the sporty Lexus sedan with the cool factory license plate we had on Sunday!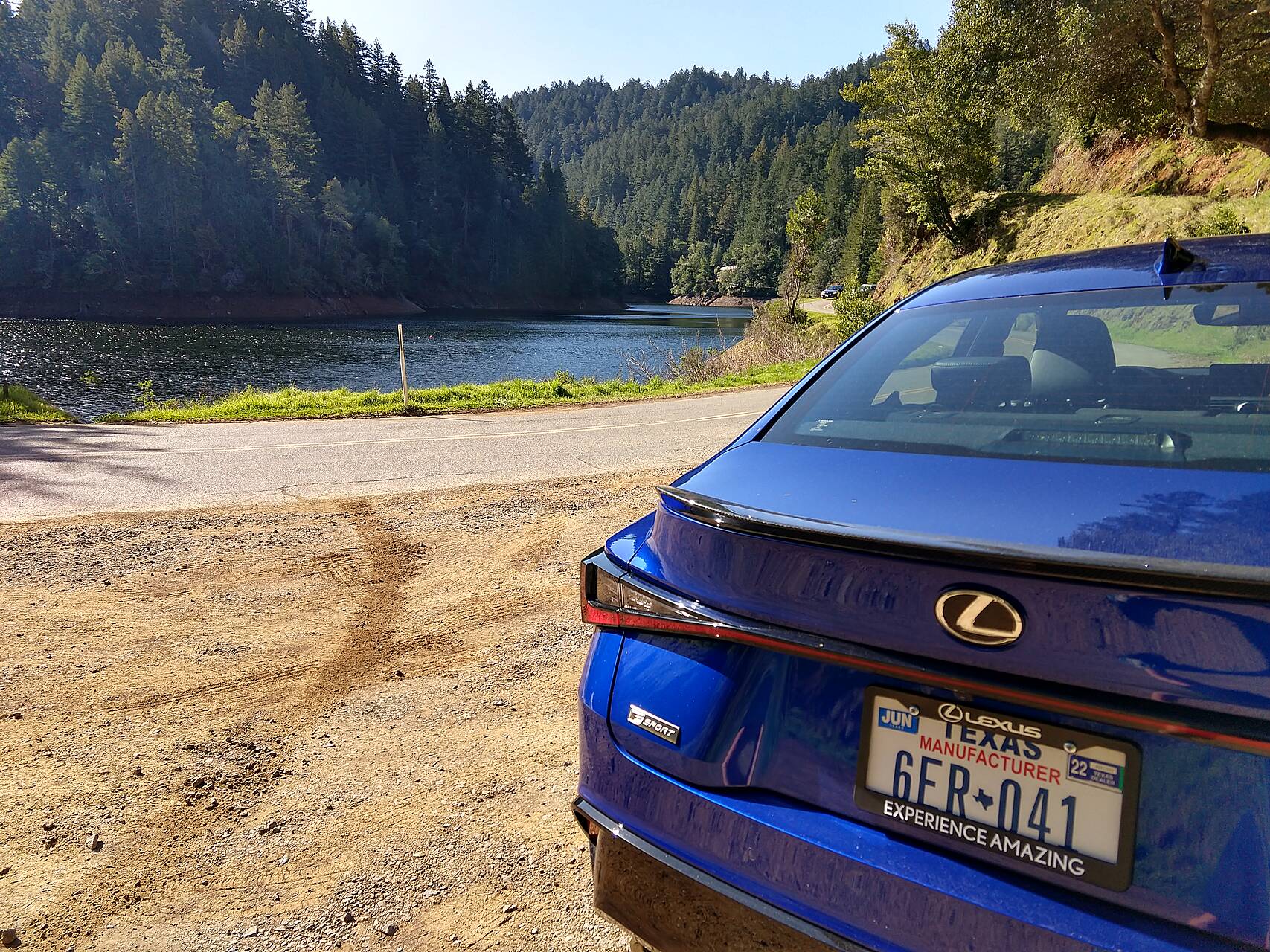 In honor of the general Bay Area wonderfulness of this past weekend, this blog's music gift is from the San Francisco legend Jerry Garcia and his friend, David Grisman, and the album "
So What
".