TODAY'S RAMBLINGS

You can file this under "Portico Darwin is doing his Jerry Seinfeld thing again".  Or, "What a Scrooge!".  Because today, I will rant about people being too nice and too friendly.  In other words, they're on my lawn again.
Specifically:  enough with every TV chat show implying that everyone on it are real PALS, and just having SO MUCH FUN together!  In fact, it's like they're letting us in to their very own LIVING ROOMS!  Or - WOW - like we're hanging out with them at A SPORTS BAR! 
Back in my day, when men were men, and women were still treated less equally, even the morning shows had gravitas.  While Jane Pauley and Bryant Gumbel would joke occasionally, most of the time, even in these, the chirpiest hours of the day, they both kept stiff upper lips.  Doubt me?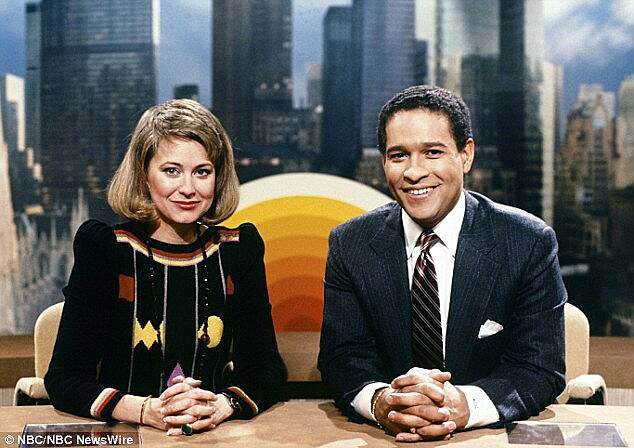 Even well in to this century, "CBS This Morning" had some heft, what with Charlie Rose growling (although sadly also groping, as we later learned), Gayle King being serious, and Nora O'Donnell being seriously gorgeous.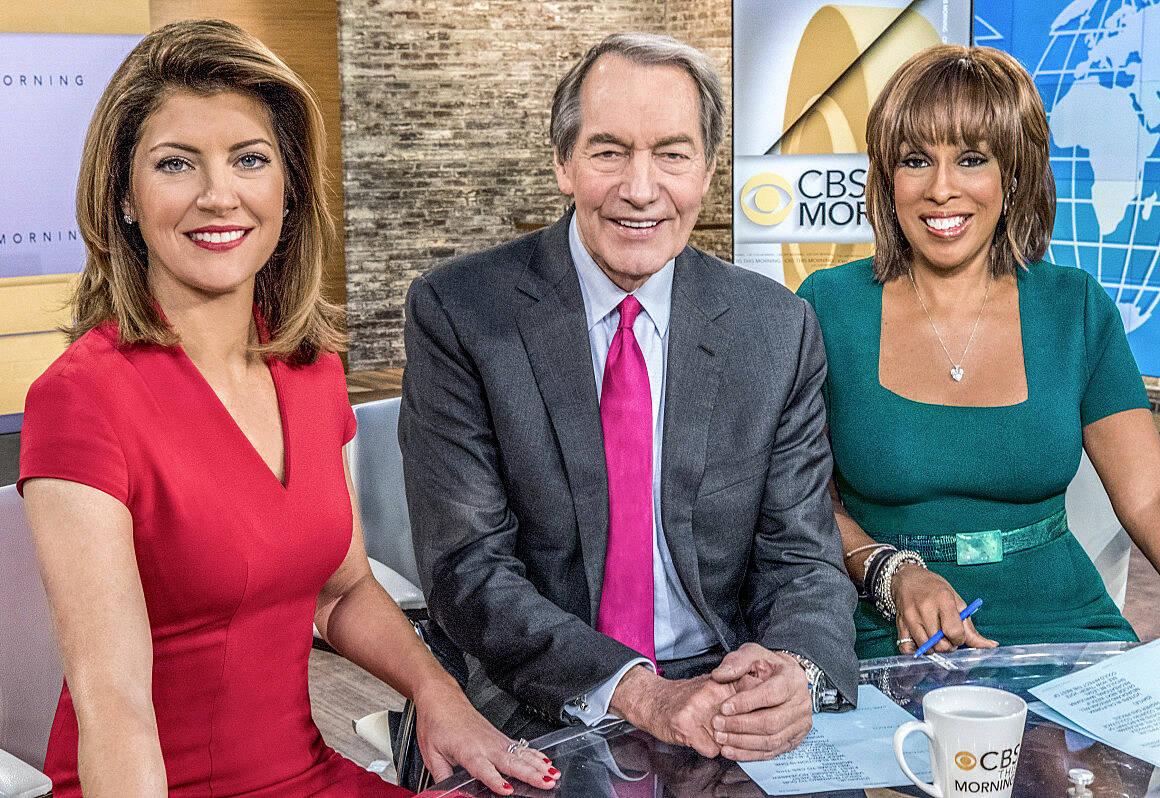 That's all over now.  It's all so . . . much . . . FUN, instead.  And . . . comfortable.  It's like they're all . . . friends.  Close, SPECIAL friends.  And we get to drop in for coffee!

Next, 18 hours later in the day.  Clearly, Johnny Carson set the standard for late night chat shows, and likely always will.  And over decades, I <definitely> don't remember him hugging Ed McMahon.  Ever.  OK, they cut it up on occasion, but there was still a formality to it.  We're talking about Johnny F'ing Carson.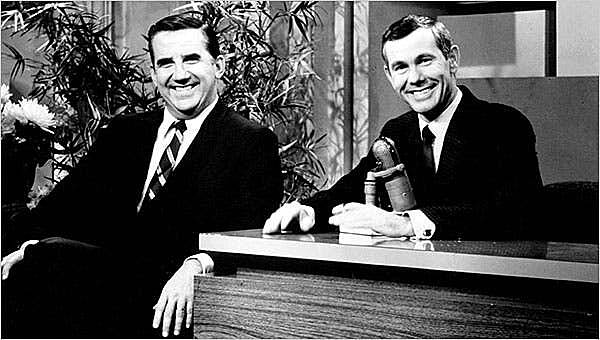 Now?  We get nightly bro hugs with Stephen Colbert and Jon Batiste.  I really like both of them, but couldn't they just agree privately not to do it anymore?  Who the hell hugs their work colleagues
every fucking day
?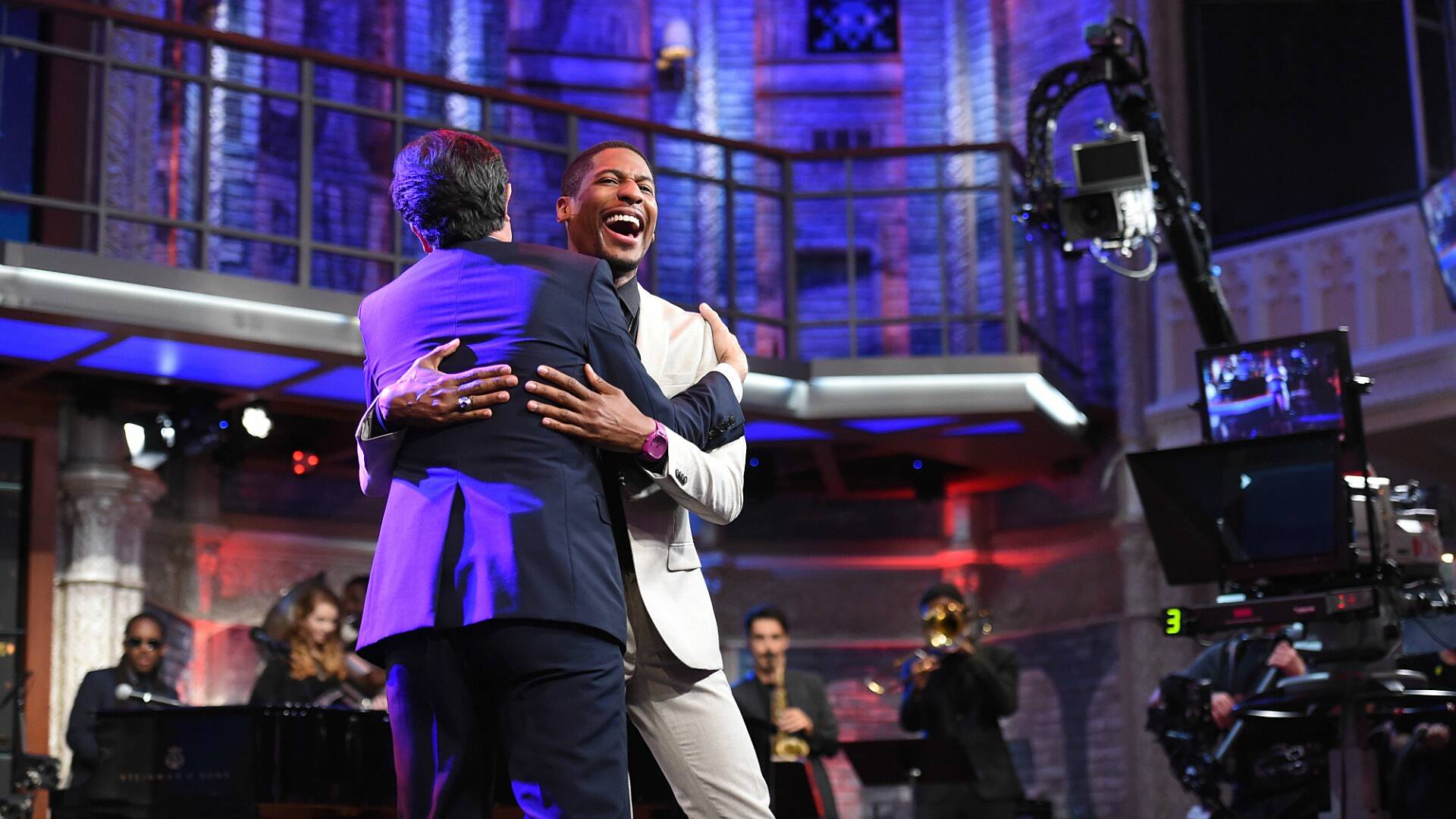 I'll wrap this bitch session with the worst of them all, the sports shows.  And since coverage of the NFL is all that matters in the world, suffice to say there are plenty of shows where the guys and gals are just hangin' and BS'in, ya know?
It wasn't always this way.   I doubt these people even spoke outside the studio.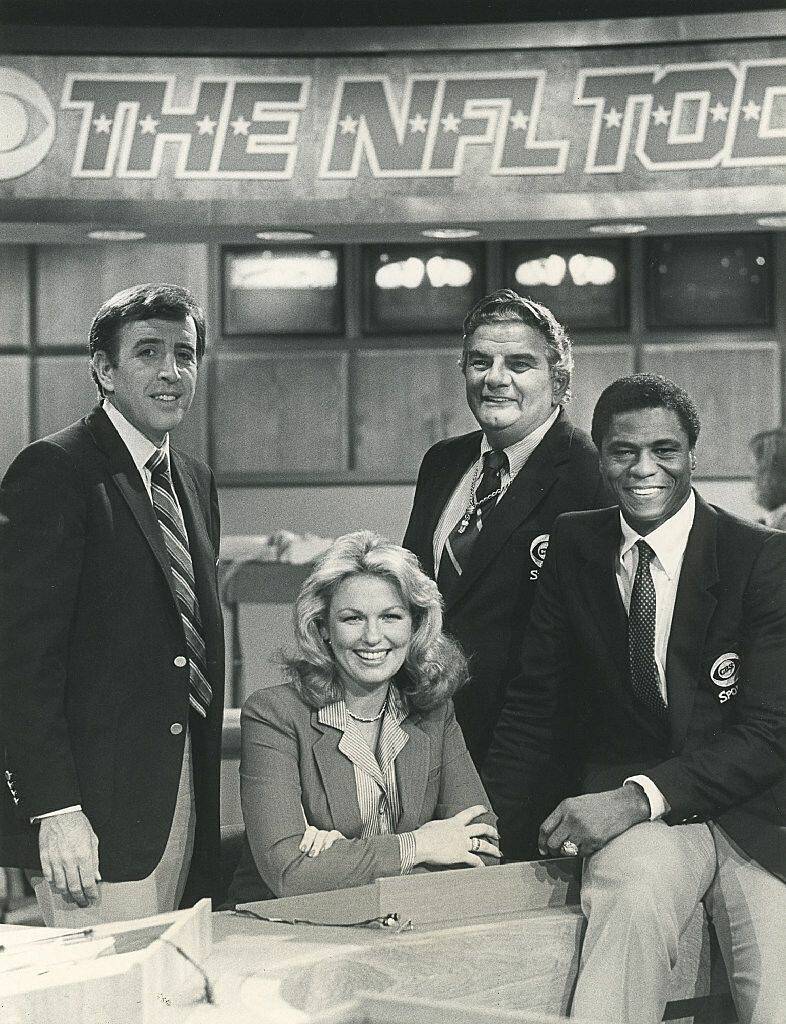 Today?  Well, I know I never miss any of the 37 daily shows on ESPN that cover the NFL.  And the cool thing?  Each and every one is JUST LIKE BEING AT A PARTY WITH FRIENDS!  I mean, what could
ever
be better than tailgating at Lambeau Field with Randy Moss?!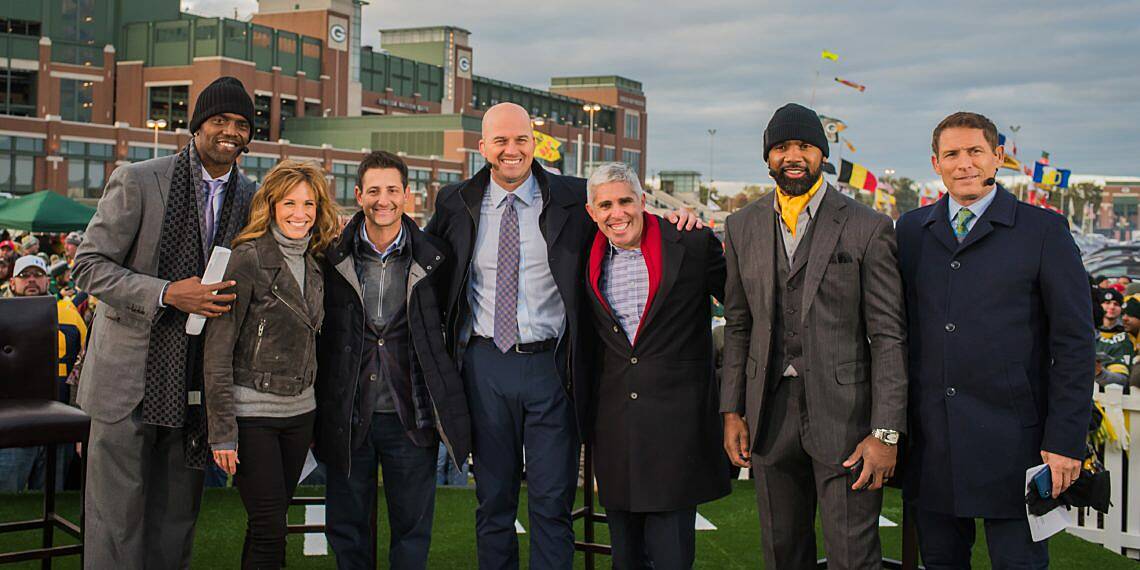 I'll wrap with a public service for you kids out there that don't understand the title of today's newsletter.  Here are the NBC news anchors Chet Huntley and David Brinkley.  Playful banter?  JOCULARITY?  I don't think so, punk.  Those phones and that ashtray mean BUSINESS!
FROM THE UNWASHED MASSES

It's understandably quiet out there, so I'll use this space to demonstrate I'm not just a grouchy old man.  In fact, I can be very sweet.  Actually, a couple of spoonful's of my special Christmas hazelnut pudding will make anyone very sweet.  This takes overnight, so get busy now.
The Portico Darwin Christmas Pudding (Makes 4 Small Servings)
Heat 1 cup of heavy cream in a microwave oven for 90 seconds
Spoon 1 cup of Nutella into a bowl
Whisk in the cream until smooth
Pour into single-serve containers (espresso cups work well - this is an extremely rich dessert, so it doesn't take much), cover and chill overnight
Serve pure or dollop with a couple of berries, and get ready to be sweet like me
Thank you to any one that is reading this newsletter.


KLUF

What in the world says fun at home with friends during the holidays more than this album?  Really virtually anything! 
But no matter - here, on a live album soon to appear on an ATF list of the same, is Foghat with the creatively named "
Live
".  Kids, don't scoff until you give it a go.