TODAY'S RAMBLINGS

Just when you thought I'd hit peak pretension!  I will now take it to the next level - shocker. 
Because I am now
an art dealer! 
I am proud to announce a partnership I am calling
Clufff & KLUF
.
You may have noticed references I've made to my first cousin, the artist Charles Clough, in the past, here in this newsletter (I referred to him until recently in my writings as "Cyd Pepfog Darwin").  Here's the master himself.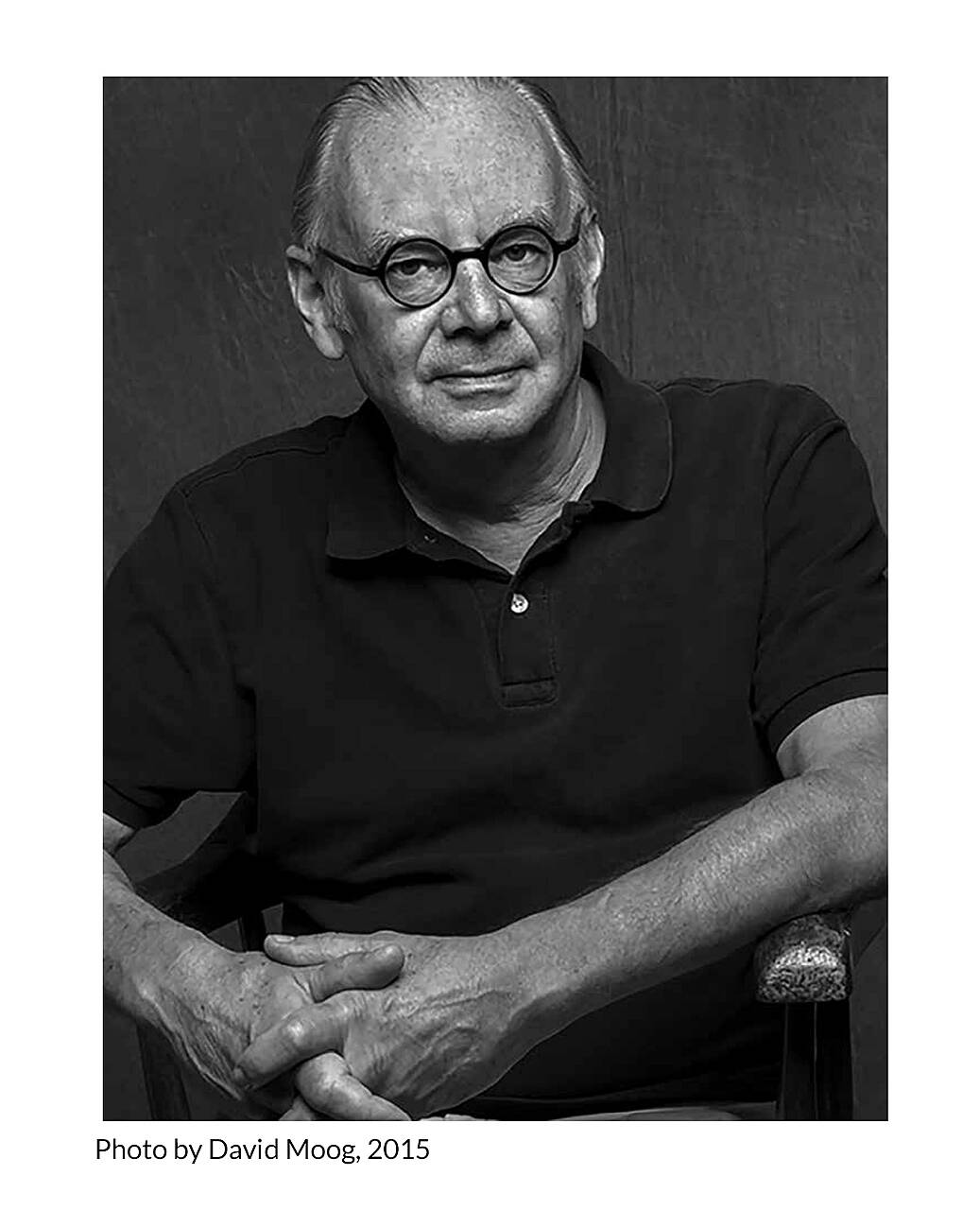 He and I have been pretty close on and off for 15 years or so now, and it has been, and is, a privilege.  In addition to his talent as an artist, he is also a super great and fun guy, and it is very cool being able to ask dumb art questions of a true expert in the field.  Charlie has been completely committed to his art for over 50 years, and dare I say, has seen it all, or most of it.
That leads us to Clufff & KLUF.
Charlie adopted "Clufff" as a pseudonym years ago, out of frustration with both just how many "Charles Clough's" were out there (it's true!), and also the botched attempts many make at pronouncing our proud English family name.  And you know already KLUF is my imaginary radio station.  Playing in my head.  All of the time. 
Would someone turn that thing off? 
Kidding, and I digress.  
That's the story behind the name of our venture.  The venture itself? 
Clufff & KLUF has been formed - however informally - solely to bring Charlie's artwork to the NFT marketplace.
Yep - I am drunk on the blockchain and non-fungible token Kool-Aid, and I even sold a talented and technically innocent artist with a pedigree the same bill of goods.
Now, 10 Seconds of Seriousness - in fact, the rest of this is serious and it's longer than 10 seconds. 
Anyone paying attention has heard the breathless reports about
Beeple and his lottery win
selling a bunch of JPEG's early in 2021 for millions of dollars.  Many others have joined the fun. 
Disney is in
,  Mark Cuban has been
for a while
, and traditional artists like
Damien Hirst
are minting NFT's and also seemingly, gold, in the form of Ethereum. 

It is with that in the background that I came on to the NFT art scene late in 2021.  You see, for years I had been trying to cook up some way to partner with my brilliant cousin.  He is the classic artist, in that he's a stunning creator and visionary, but lacking in business and marketing skills.  As far back as the mid-2000's, I wanted to help Charlie up his game by lending a hand.  In this case I am useful, because I have zero expertise or training in art, yet am capable in business matters.  It is a cliché, but I saw then, and have now experienced, the  synergy possible when individuals with complementary skills connect and work together.


The journey began for me, like many, with news of the Beeple sale in March of 2021.  It came in my case via
an interview Kara Swisher conducted with the artist himself
.  From there, most of the thought leaders to whom I listen would mention to some degree or another the growing importance of the blockchain in general, and NFT's in particular.  That's gone on for months.  And by now, of course, it has gotten kind of silly.  But I think it's only the hysteria and get-rich-quick mentality that's silly.
My cousin Charlie's now-fully realized artistic vision was multimedia before the phrase was coined.  You can
look it up
, but his internal muse dates to January 5, 1971, and it integrated physical and non-physical work.  At the time, Charlie called the latter a "Ghost".  That's an apt description of the digital realm - but he imagined it before that existed.
Plus, he lived it.  From the earliest days, Charlie has both created (typically paint on paper, canvas or plywood) and then photographed, his works.  Of course, until the last couple of decades, those photographs remained in the analog domain - they were on film and printed photographs.  


But the dawn of digital photography brought the "Ghost" metaphor to its final fruition for him.  Charlie could now take photos of bits and pieces of some of his (occasionally massive) painted works at will, which in turn become works of art themselves, yet remain a part of the larger whole.  If you spend any time with Charlie Clough, you soon learn that type of thing matters greatly to him.


I've known for years he has thousands, likely tens of thousands, of high-resolution JPEG's of his painted works.  So I was no genius in seeing the opportunity for Charlie with the dawn of the NFT age in the art world.  I immediately reached out, and we formed a partnership in December of 2021, with the purpose of me going in to the engine room and standing up an NFT storefront that could house 10 of his works.  Here it is.


Gee, I don't know.  .25 ETH seems very reasonable for a signed, original painting by an artist of this man's stature?
Our partnership?  I volunteered to help him wade through the hype and hysteria of NFT's and wanted nothing in return.  If this ever hits in some way, the thought of him being rewarded properly for dedicating 50 years of his life to fine art would be more than enough for me.  I proposed 100% for him, and 0% for me.  Charlie disagreed and insisted that we're 50/50 partners.  Yeah, I know, he drove a hard bargain.
What's in it for Charlie?  Well, I am handling the tech and biz BS, but it's really two other things that hopefully will matter.  He gets royalties when his work is resold - that is both a revelation and a revolution in the art world.  And, in a broader sense, by having some works in an NFT marketplace, he accesses an entirely new market.  Crypto bros, maybe, but some of them have money - or whatever it is - to burn.
You tell me if my energy around this is misplaced:  you can
read his bio here
.  And of course, "Nothing happens until somebody sells something".  I will say that partnering with an artist that's in the permanent collection of over 70 museums nationally, including the Smithsonian and New York Metropolitan Museum of Art, feels pretty OK.  In fact, it feels fucking great.
Oh, yeah, and then there's his art.  Please click that link above but if not, there's this.  Look at the colors.  Look at the shapes and patterns.  And the dots, each one different.  This is "071".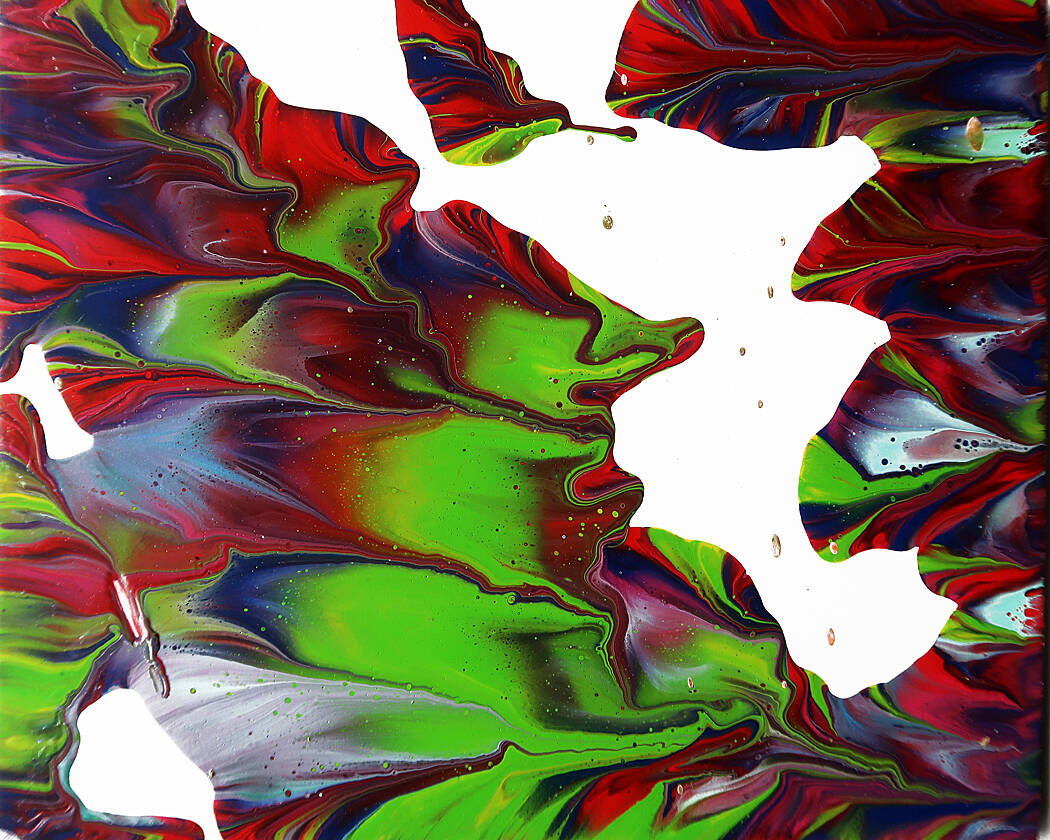 Lucky you, because you'll be able to follow the entire story right here.  We've got our NFT storefront up and running, and we're using this week to prep our PR and social media materials.  We're shooting for our formal launch on 1/17.  We're even entertaining holding a live event - you're invited if we do it - where we will exhibit the NFTs' paintings.  Stay tuned and please wish us luck.  At least we have his art on our side.

FROM THE UNWASHED MASSES

Kudos continued to pour in regarding Saturday's Darwin Awards.  OK, they trickled in, but still.  And oh, that post-party fallout!  
The rapidly recovering and scarf maven Rikki Aurich was exuberant in her praise:
"It was a great party!!!  Andre and I were sooo happy you got a beautiful weather day (correction, that we got a beautiful weather day) for the Darwin Awards celebration.  Boy, it felt good to get out.  Thanks for including us.  Until next time…"
Let me put it this way:  they don't get much better than Rikki and Andre Aurich (or Ms. Lederhosen or my wife!).  So glad you guys were there!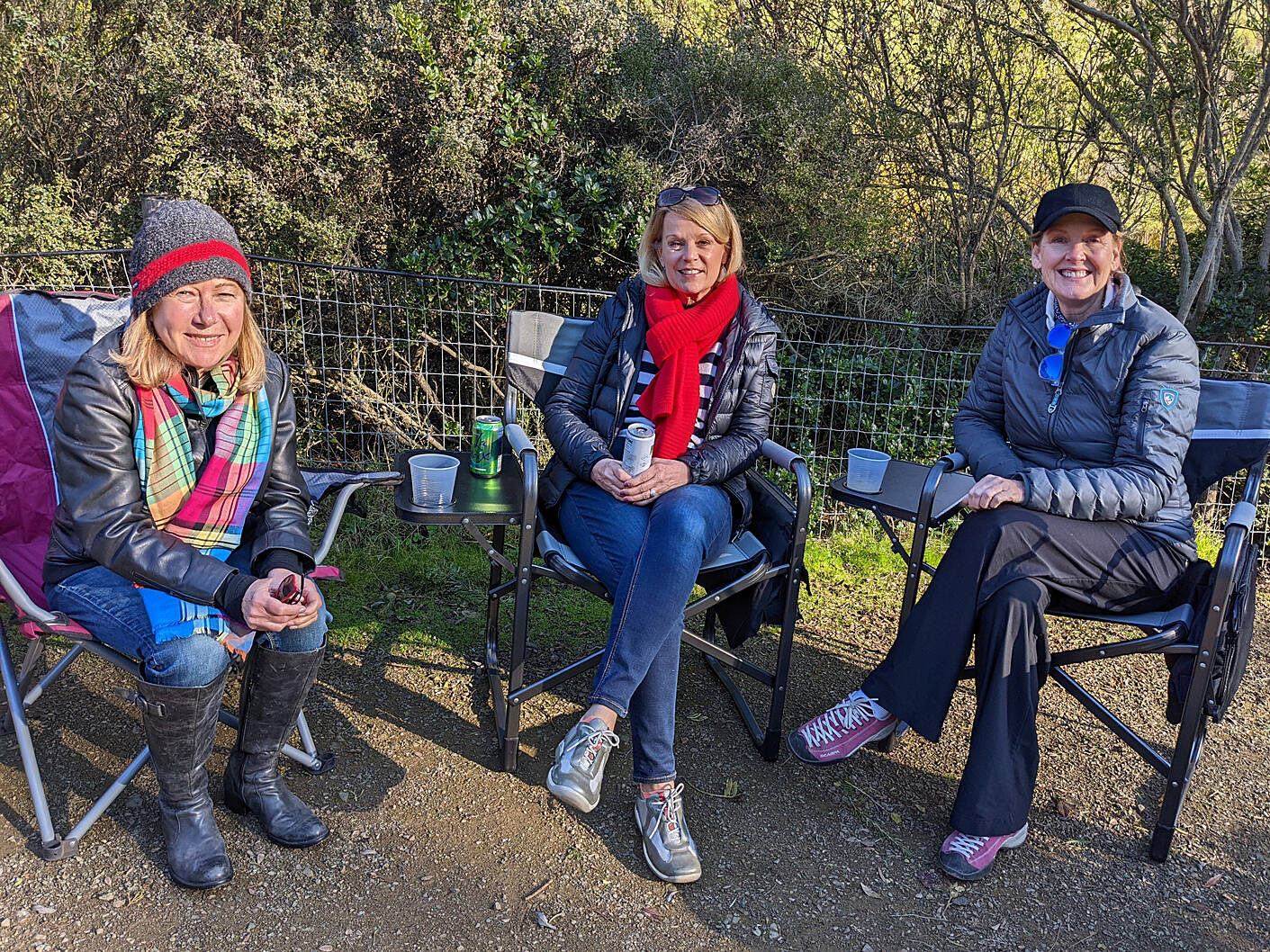 Thank you to any one that is reading this newsletter.


KLUF

I frankly don't like to repeat recommendations, although I do it on special occasions.  Like me being able to work with Charles Clough.
Because there just couldn't be a better pick than one of my favorite bands, Rush, and one of their best and most beloved albums, "
Moving Pictures
" for today's newsletter.  It fits on so many levels - I am, as a mega art dealer now, in the business of moving pictures.  The album epitomizes artistic excellence.  It is in high resolution - like the NFT's JPEG's.  But also, and in a shout-out to the artist himself (an occasional reader of this newsletter): 
The Camera Eye!