TODAY'S RAMBLINGS
<5 Minute Read

Happy Wednesday.  If you don't care about sports and/or the facilities in which they're played, you can probably skip this one.  Plus, it's long!
I dedicate this blog to Dallas Money, Kevin Monza, and Tracie Coveropolous.  Oh, and Popeye, who chose the wrong team for his
pick-up technique
business cards.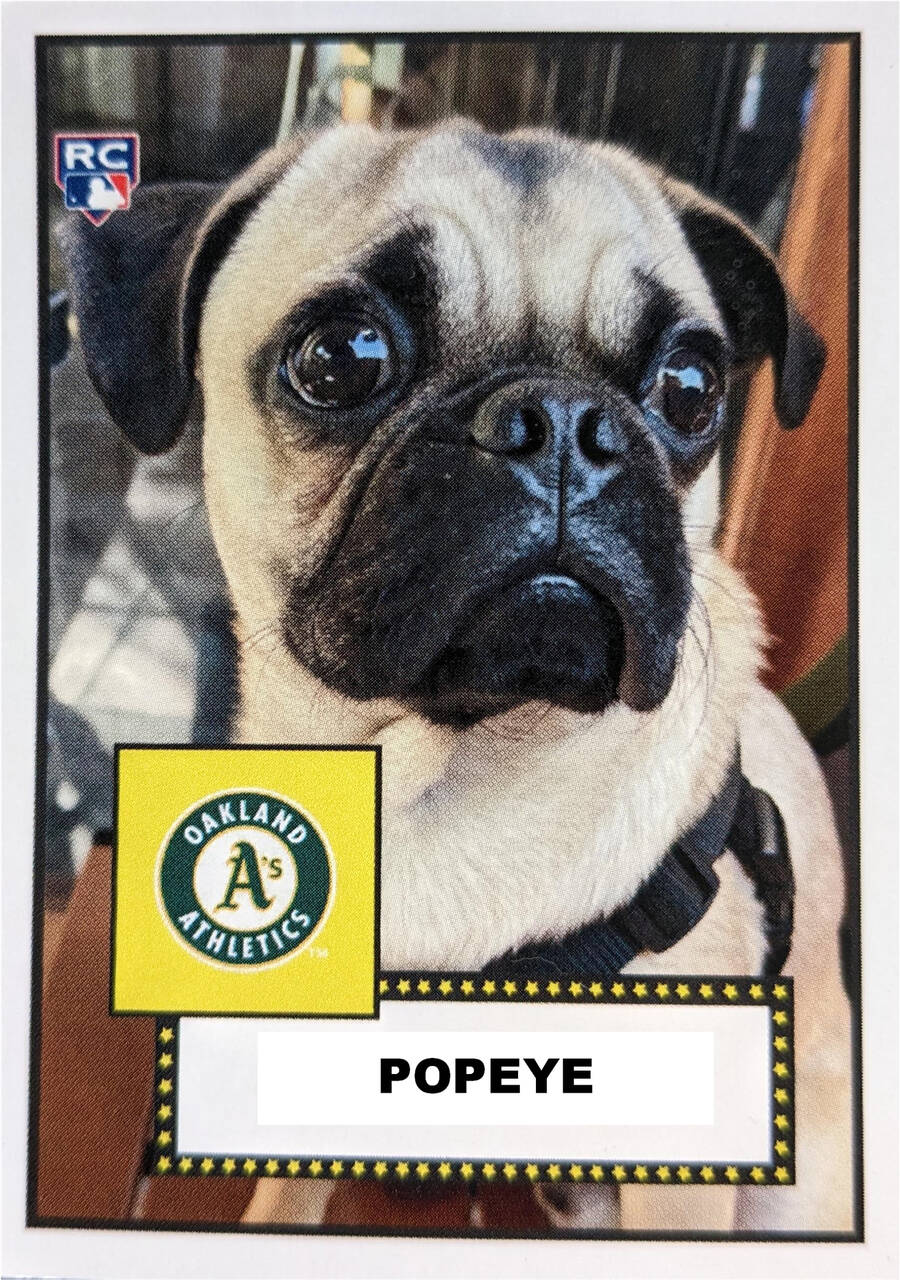 All four are big-time fans of the Oakland Athletics baseball team, and with the increasing likelihood of the A's moving to Las Vegas, I was curious how we got here.  And by "here" I mean how Oakland went from having 3 major sports teams to soon having none.  For you kids out there, those teams are/were:
Golden State Warriors
Oakland Raiders
Oakland A's
Assuming the departure of the A's occurs - and the situation grows more untenable by the moment - the great city of Oakland will have lost three major franchises in American sports.  Let's take a look at how and why each departed. 
Disclaimer:  I do not claim what follows to be a definitive history but I liked writing it and if nothing else, the pictures are fun. 
Golden State Warriors

This is the least bad of the 3 stories, because this team started out as the
San Francisco
Warriors after moving here from Philadelphia in 1962.  They played in SF in the aptly named
Cow Palace
, until renaming themselves as
Golden State
and moving to the newly-built
Oakland Arena
in 1971, itself part of the ginormous
Oakland-Alameda County Coliseum Complex
.  More about the latter below, but here's a postcard (!) from its glory days.  The Arena, in which the Warriors played, is at the top right, and both the Raiders and A's played in the Coliseum below.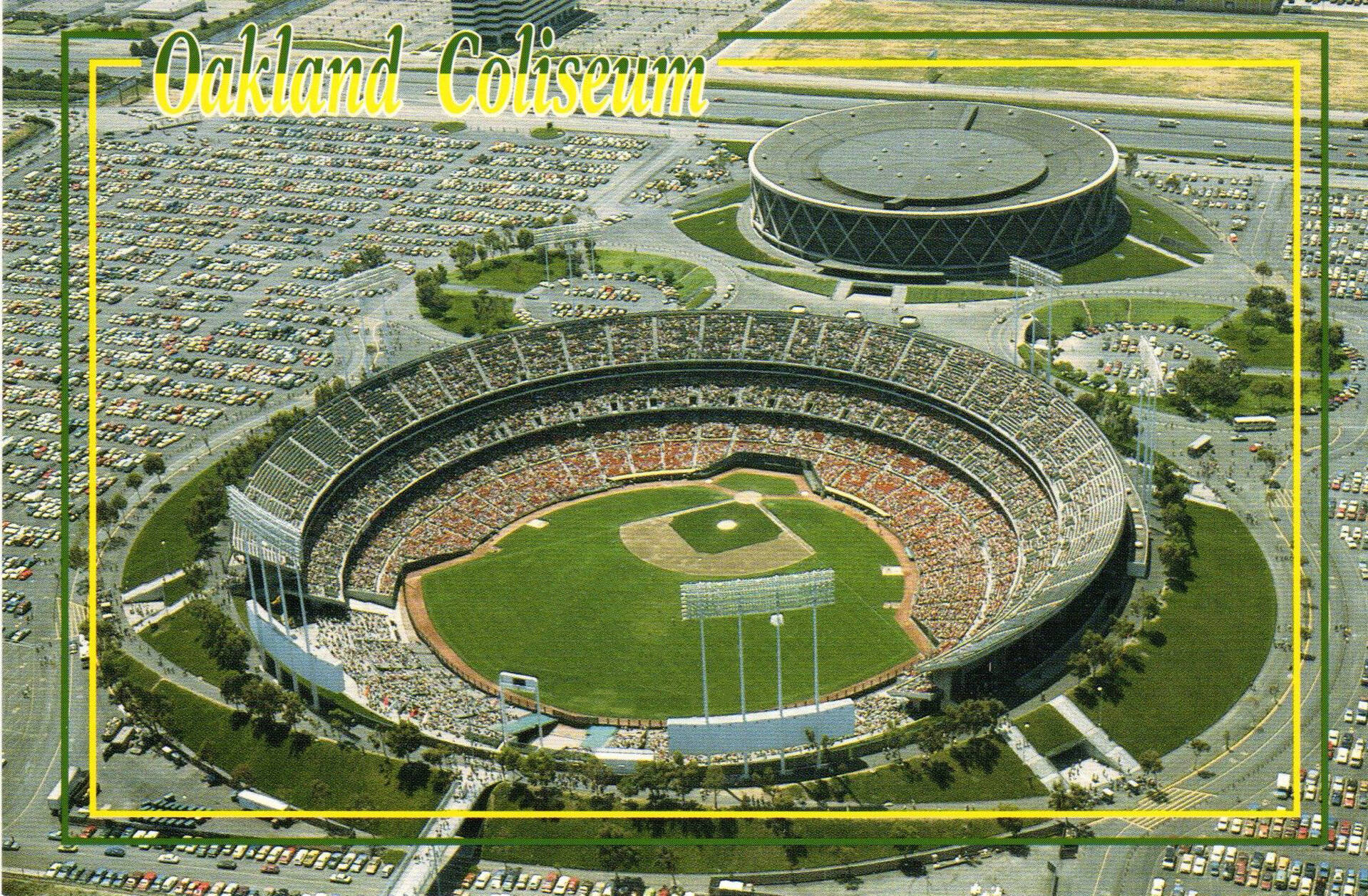 The Warriors had a great run at the Arena, so it was a crushing blow for their many East Bay fans when owners Joe Lacob and Peter Guber moved them to the sumptuous
Chase Center
in SF in 2019.  There was little anyone could do - these billionaires wanted the prestige of San Francisco, and used their own money to build out one of the NBA's finest facilities.  But to lessen the blow for the non-415ers, they kept the
Golden State
moniker. 
Which of course I don't really like as a San Franciscan:  I mean, please, would we call the New York Knicks the
Empire State
Knicks?  But I digress, and finally having a world-class arena in SF is a nice change.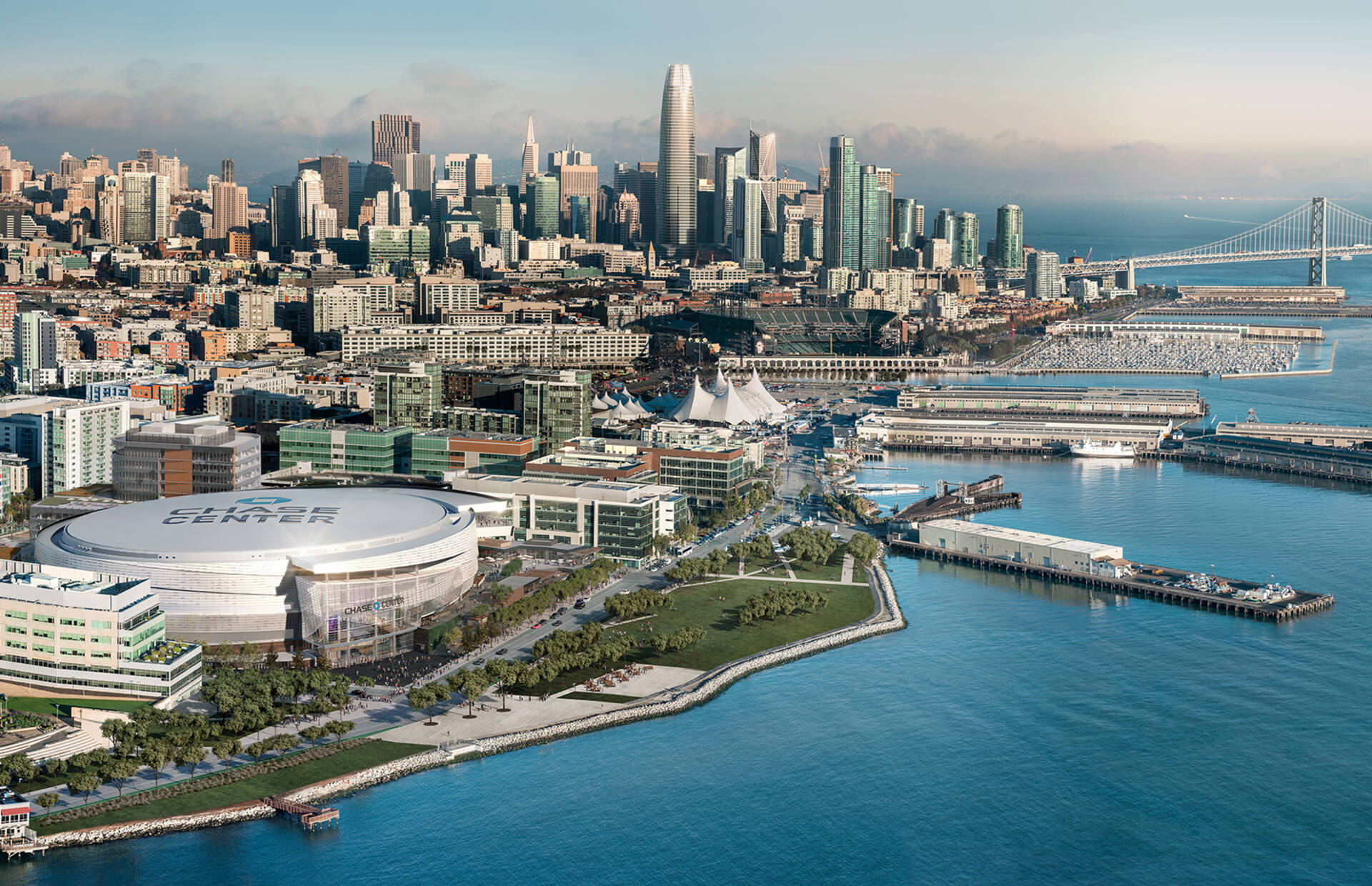 So while Oakland did lose the Warriors, the Bay Area decidedly did not, they kept the name, and the owners built an arena for their own team with their own money.  And they've won titles in both Oakland and San Francisco. 
But the problem in Oakland has never been about The Arena; the problem has always been about The Coliseum.  Oh, and its inhabitants' owners.
Al and Mark Davis and the Oakland Los Angeles Oakland Las Vegas Raiders

I really shouldn't cross out Al Davis's name above.  With the Raiders, he created one of sports' most iconic franchises, and he is a foundational figure of the modern NFL, too.  But it's not all good, because Mr. Davis was an originator of
the new stadium or else
threat.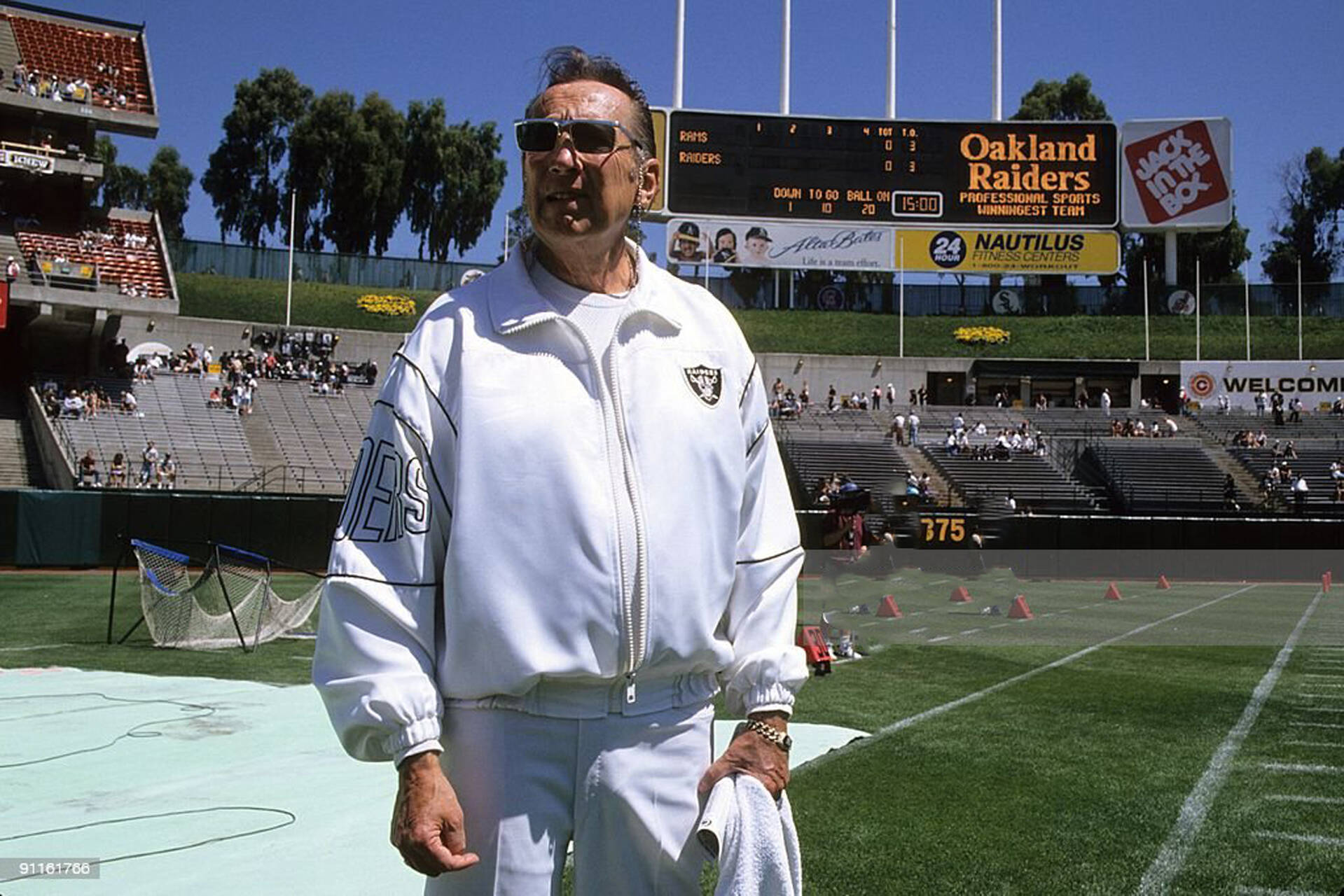 That's where the owner of a beloved local team, wanting to juice its value, demands a new or drastically improved facility - at or mostly at taxpayer expense - and threatens relocating to another, more welcoming city, otherwise.  Al did it the first time in 1982 when Oakland and Alameda County wouldn't add the luxury suites he wanted to the Coliseum.  So he packed up his lawyers and the team and headed to LA. 
But they wouldn't build him a new stadium for free there, either.  So in 1994, more savvy than ever, Al triumphantly returned the team to Oakland while at the same time playing city and county leaders like pianos. 
Indeed, Maestro Davis even got his team's moving costs covered by Oakland and Alameda County when he agreed to return.  But there's so much more.
With an architectural and design embarrassment derisively called
Mount Davis
, Al ruined Oakland Coliseum for baseball, in order to accommodate new luxury suites.  Mr. Davis wanted skyboxes for the 8 football games a year (baseball has 162) to be played at the Oakland Coliseum, and in that regard, he "succeeded":  the place went from this: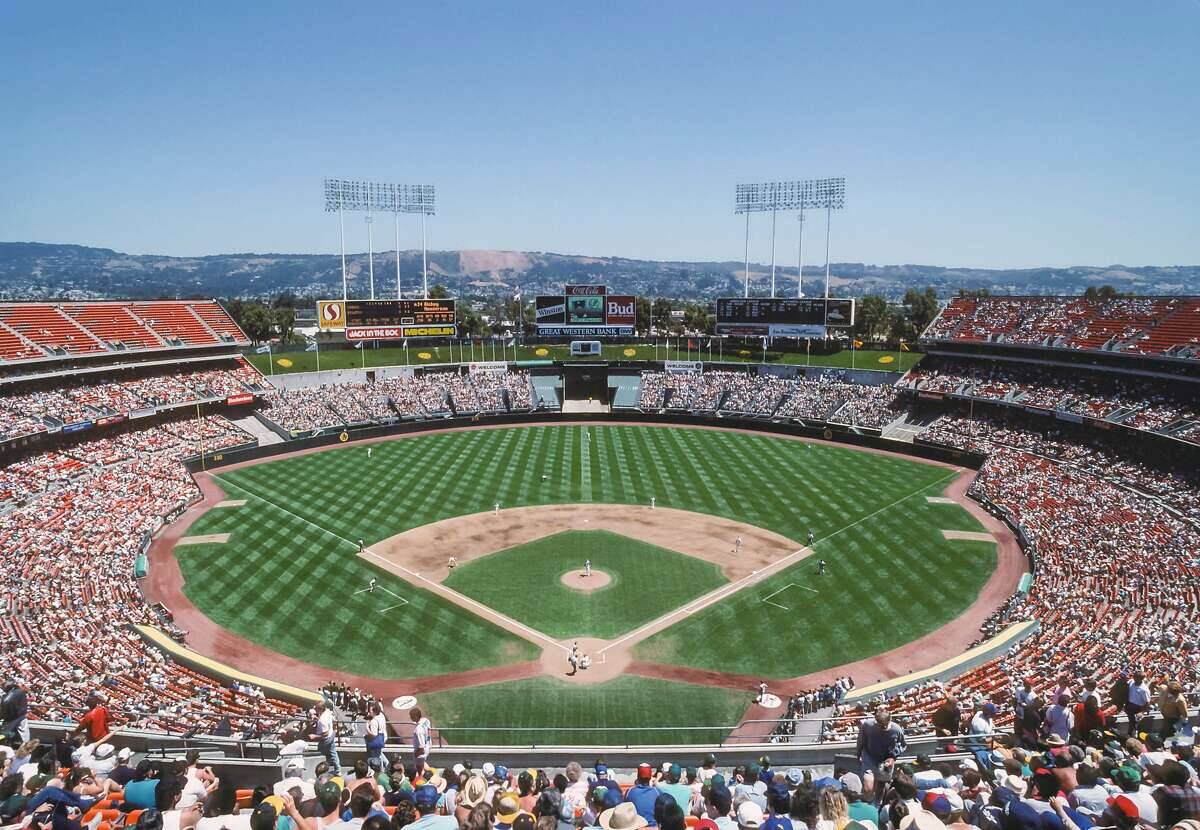 to this: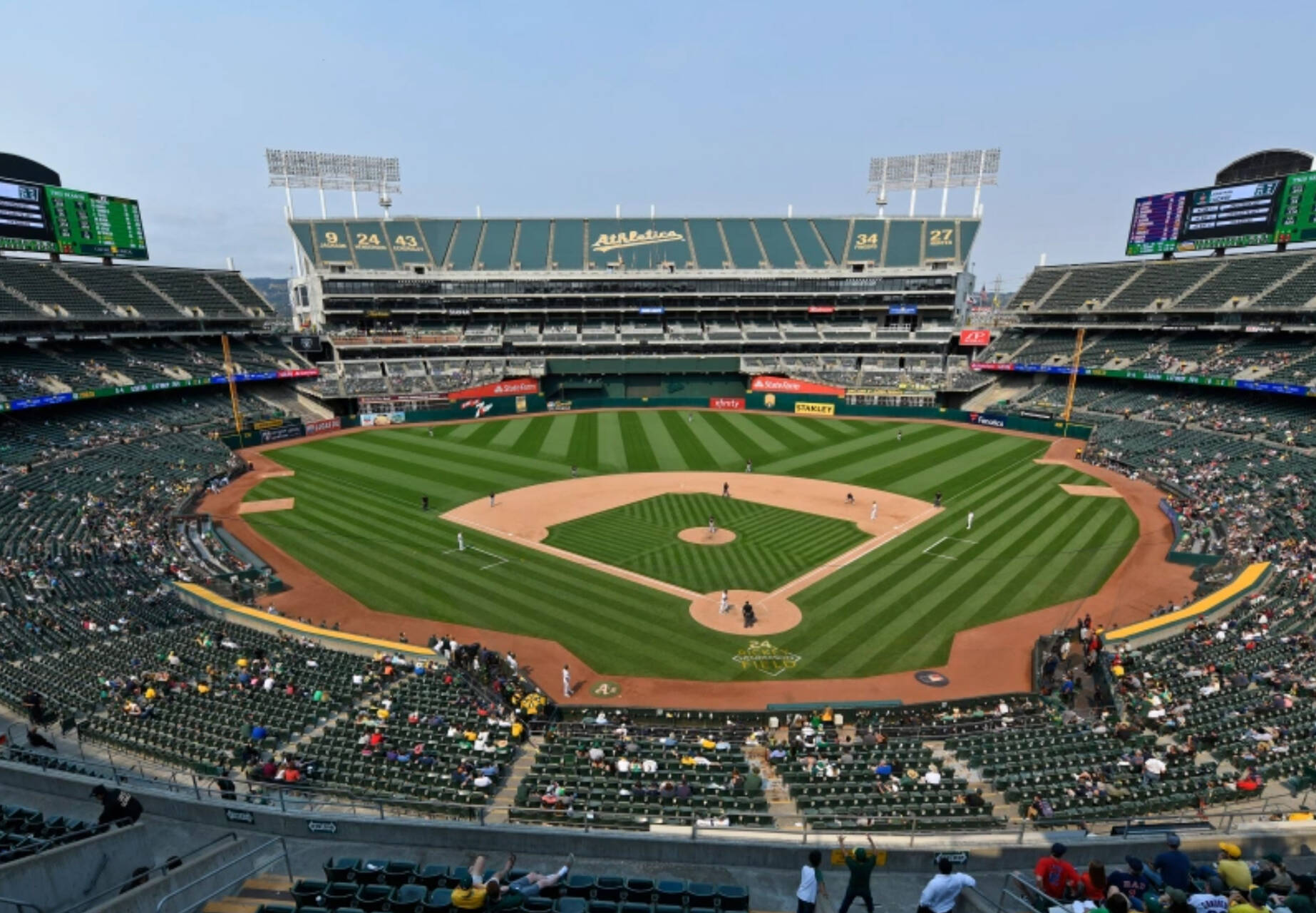 Look at those suites!  And they're only a couple of miles from the field!
There is much more to the story, but Al Davis choked whatever life remained out of this stadium, for both his own team, and the A's.  I'll cover the latter in a second, but remember, it was elected and appointed public officials that agreed to Al's demands to build and pay for this $500 million monstrosity.   
The worst part is that in the modern NFL, the stadium game is built around corporations putting out big money for suites and everything else.  But when you're spending large, you want the best, and Mount Davis, even at its opening, was not that.  Not even close. 
So fast forward a few years, Al dies, and his spawn Mark takes over.  While not quite as handsome nor stylish as his father, he still was Al's son.  So when he found he could no longer extort the citizens of Alameda County, he got Las Vegas to build him a $2 billion showplace, jam-packed with suites.  So off he and the Raiders went to Sin City.  And he only had to put in $750 million - he did Dad proud.  Oakland?  Not so much.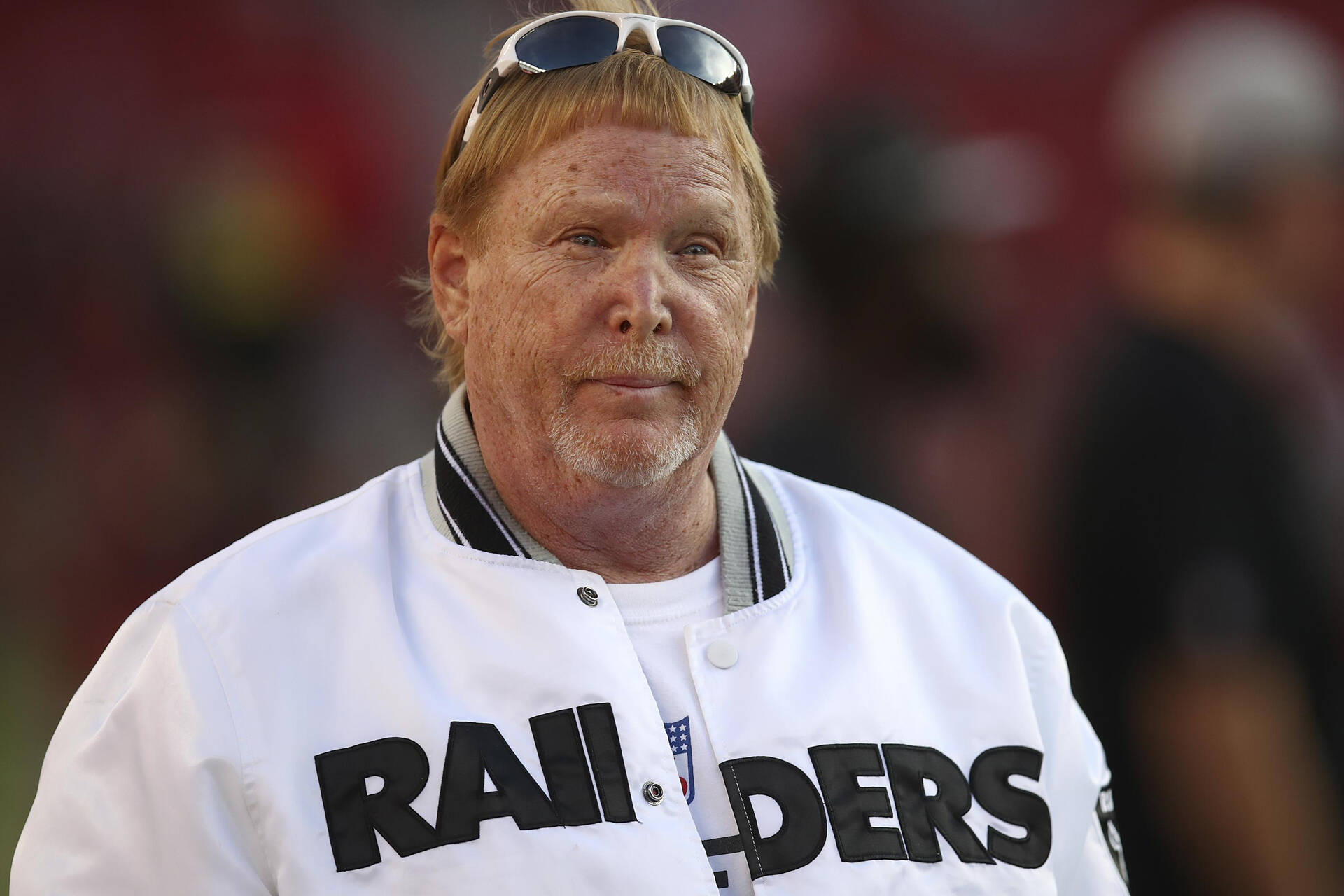 Sadly, though, neither Al or Mark are the worst owners in recent Bay Area sports history. 
Oakland Athletics

This is the worst of the 3 stories, because the franchise itself has as rich a history as any.  Part of it includes its owners:  crazy-town Charley Finley (1967 - 1979), the Haas family (1980 - 1995), and Steve Schott and Ken Hoffman (1996 - 2005).  I won't bore you, but these people and who they hired did a good enough job to win 4 championships during the period, among much else.
But that came to a grinding, and I mean f'ing grinding halt.  In 2005, hall of shamer and former baseball commissioner Bud Selig helped his old frat brother Lew Wolff - fronting an ownership group headed by Gap scion John Fisher - buy the A's from Schott and Hoffman.
I will start with the positive:  general manager Billy Beane and the coaching staff have worked miracles - including making the playoffs several times - given the resources they've been provided by Fisher.  Which is to say none.  In fact, their relative poverty and reaction to it was immortalized by the book and movie
Moneyball
.
The bad began and really ends with the ballpark.  It was never perfect, as it was built in an era of multiuse stadiums, and thus a compromise for both football and baseball - even when new.  But it was Mount Davis that ruined it permanently.
Fisher and his various mouthpieces' stance has always been "we can't spend money until we get a modern baseball park."  That's not wrong - the Coliseum's time has come and definitely gone.
But despite having billions of dollars in personal wealth and untold expertise behind him, Fisher has not been able to get a stadium deal done, anywhere in the Bay Area.  Things have fallen through for a new park in San Jose, Fremont, the current Coliseum site, Laney College and now, Howard Terminal.  Most/all have been
Keystone Cop operations
, where they make big announcements only to see everything blow up.
The result?  The A's have treated their fans - loyal and plentiful to this day - as pariahs, constantly trading their best players, never signing top ones, resulting in teams that are at best 
4 A
.  All while RAISING season ticket prices and not lifting a finger to dress things up at the park.  The A's have the lowest payroll in the sport, and as of today, a record of 6 - 24 and should easily lose 100 games, the benchmark of futility for a baseball team.
The future for the Oakland Athletics?  It looks like Vegas, but the deal hinges on Nevada ponying up a $500 million subsidy for the stadium.  Based on their track record, maybe this post was premature?
Ten Seconds of Seriousness:  The A's want what the Giants have, and what the Warriors have:  world-class facilities, with development opportunities around them.  But those ownership groups
spent their own money
to make it happen.  Which is something Fisher, at least to date, has refused to do.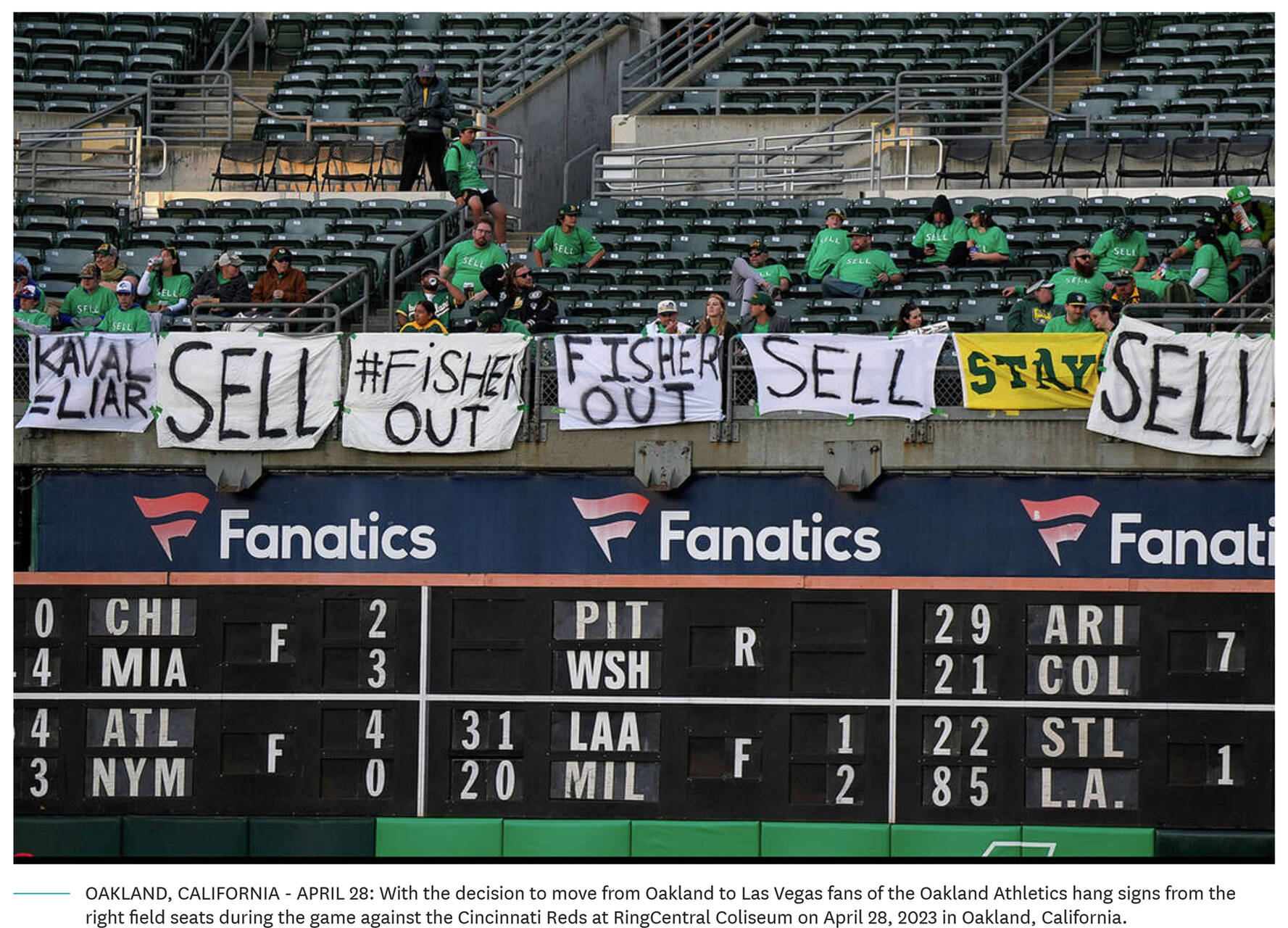 FROM THE UNWASHED MASSES
Thank you to any one that is reading this newsletter.


KLUF
Oakland?  Are you kidding me?  It can only be Tower of Power. 
Here
they are on the incendiary and
Killer
East Bay Archive Volume I
, a live album that will leave few feet not tapping - at least.