TODAY'S RAMBLINGS
3 Minute Read

Not many here saw this coming. 
Anchor Brewing
, an SF institution forever and the makers of our beloved
Steam beer
, looks like it is going away.  Its corporate parent since 2017, the Japanese brewing giant Sapporo, announced last week they are closing it down.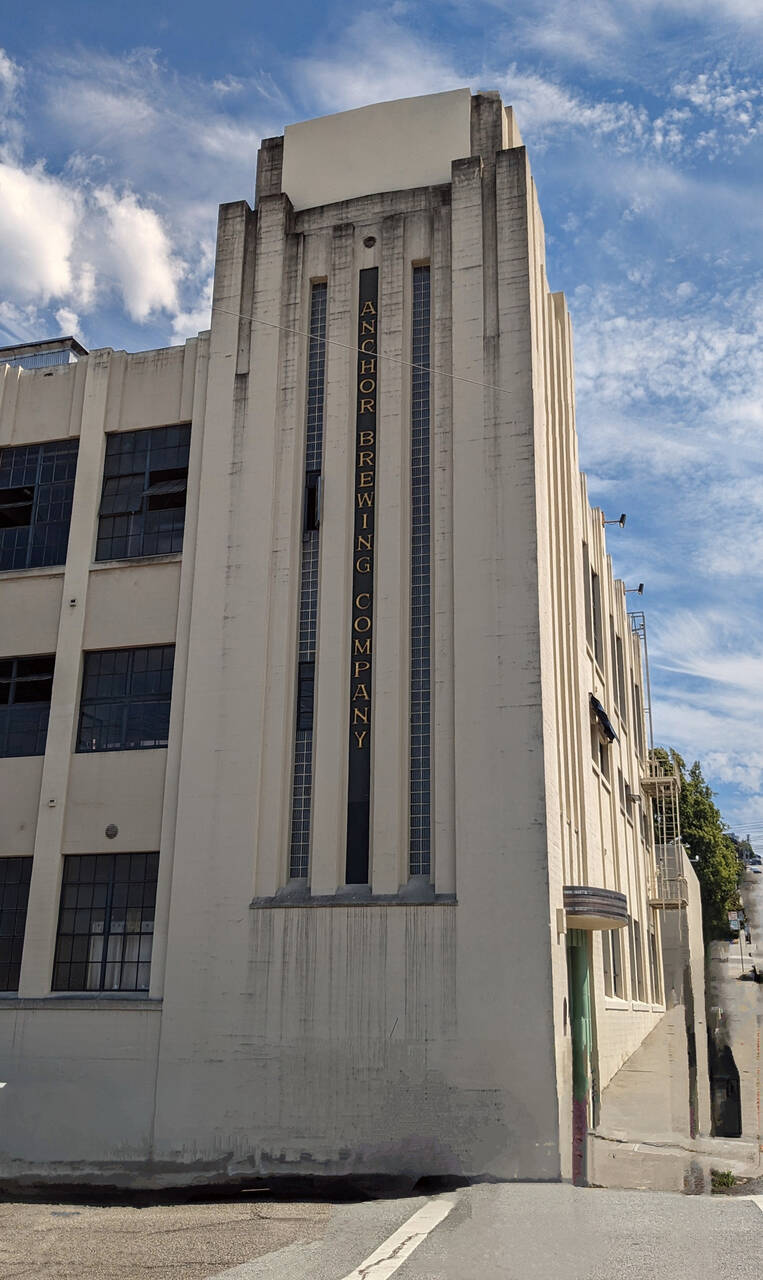 I have a couple of personal notes, and then I'll turn it over to an expert, before wrapping with my own takes on its demise.  There's even some hope at the end, too.
But first, this just fucking sucks overall.  Unless you've been under a rock, you're aware San Francisco has taken its share of punches lately, and this is another big one.  Frankly, our somewhat beleaguered city didn't need this just now.  It's a gut punch for anyone that loves SF and its unique vibrancy.
That's because Anchor
was/is/always will be
San Francisco.  And specifically, their Anchor Steam Beer - when we moved here in 1992, that is what one drank.  Period.  It was on tap at most places, and if not, you'd see the iconic bottle.  I had never even heard of it, and boy, did we feel special drinking it upon our arrival.
Here it is, with the other varietals that made up the classic Anchor craft brew line-up.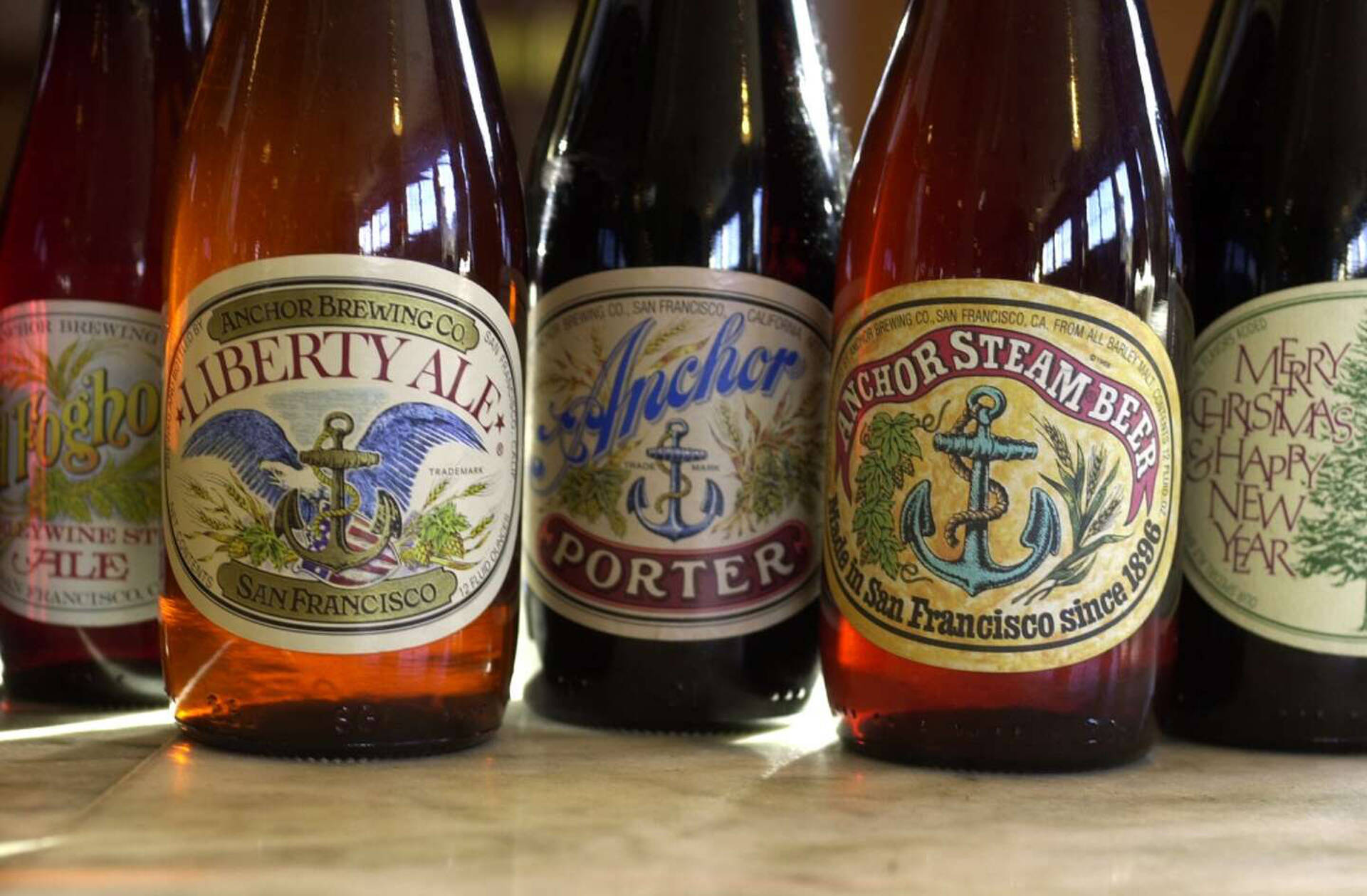 Fun Fact:  back in the day (1990s), Julie's law firm, then with offices only in San Francisco, had a tradition where they'd book a tour of Anchor at Christmas time.  The brewery was not open to the public, but could be booked for small group tours and tastings, and wow wow wow.  What memories and it was an only-in-SF thing if there ever was one.
So it was with sadness this past Sunday 30+ years on that we attended a wake of sorts for this institution.  We went to Anchor Public Taps, a beer garden next door to the brewery, to pay our respects.  And of course, to power down some Steams.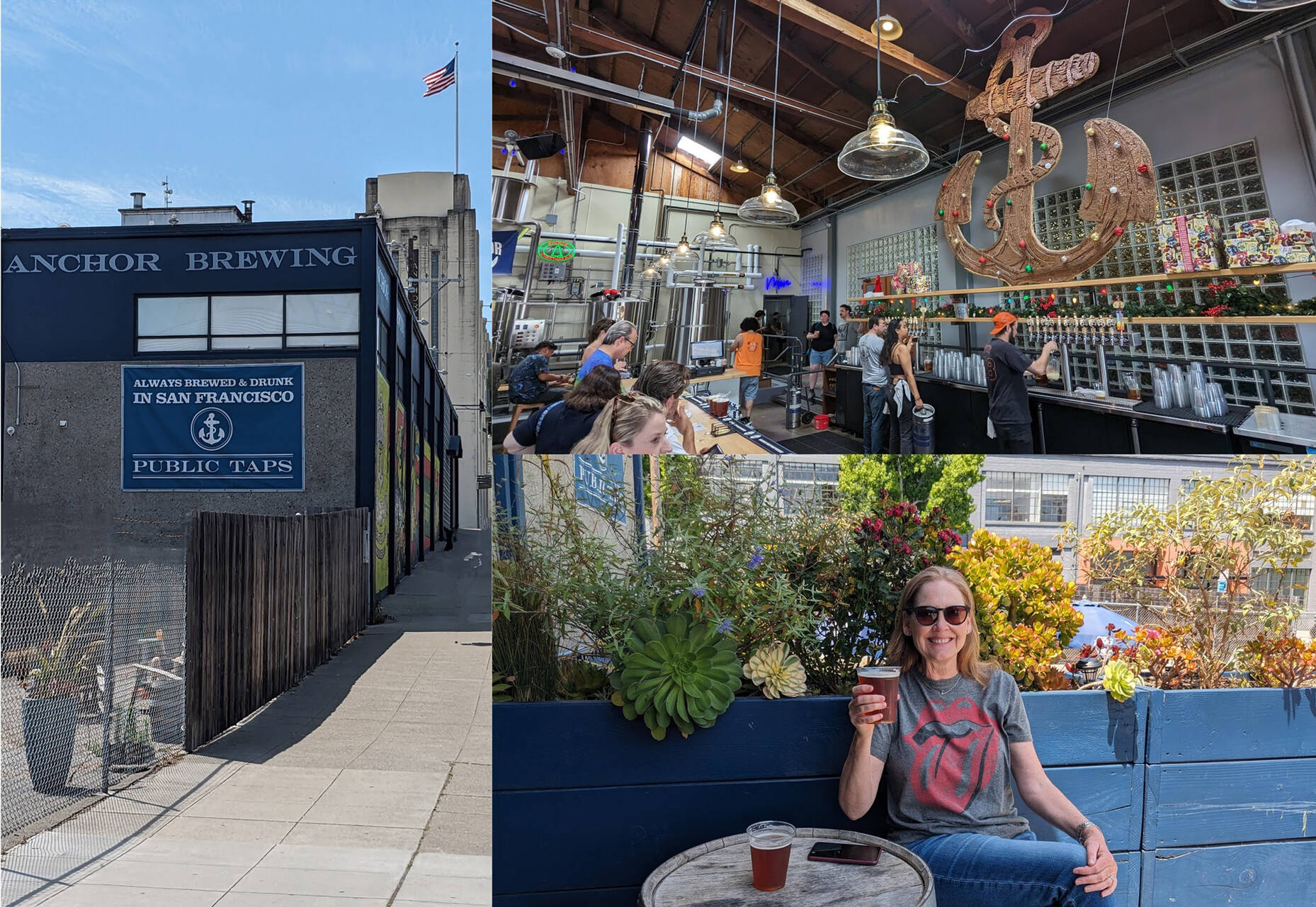 It was an honor and privilege to be joined that day by our close friend Günther Strobel, a literal pillar of the SF and Bay Area craft brewing industry.  Although he's far too humble about it, this man is a veritable legend amongst the A-List brewers here, and dare I say he's forgotten more about brewing and the business of it than most will ever know.
It is thus my pleasure to share with you his memories and insight about Anchor Brewing and its likely demise.
A bottle from a happier time.


Around 2002, the brewers of San Francisco began forming the San Francisco Brewers Guild, partially due to the fact that we were losing more breweries than gaining in our home town, 20 Tank being a notable loss.  The breweries at the time were 21st Amendment, Beach Chalet, E&O Trading Co, Eldo's, Gordon Biersch, Magnolia, San Francisco Brewing (on Columbus), Speakeasy and Thirsty Bear. 

At that time Anchor declined to join this more "feral" band of brewpubs and microbreweries (as they were called back then).  In 2010, Fritz Maytag finally retired and sold Anchor to a spirits group that included a British gentleman named Keith Greggor.  Realizing the error of not participating in the Guild, he reached out and we promptly had a welcoming party at 21st Amendment! 

To honor the occasion, Keith had a special label made and filled a small run of magnums with Steam Beer, renamed "Collegium Beer" (above) and handed them out to the members of the Guild.  It was a class act.  The Guild was complete.  

Keith was intent on growing the brand and made plans in 2013 to massively expand production (and therefore profitability) on Pier 48 across from the Giants' ballpark.  A deal was reached with the Port of San Francisco and just before it was implemented, the Port stated the pier need to be upgraded to handle the manufacturing.  To the tune of tens of millions of dollars. 

(Facing these unexpected expenses) Keith sold Anchor in 2017 to Sapporo . . . The San Francisco Brewers Guild convened, since this meant that Anchor was no longer independent, a stipulation for being defined as a "craft" brewery.  The remaining original members of the Guild wanted Anchor to remain, perhaps as a non-voting entity with Emeritus status. The newer members, who now 15 years later, numbered around twenty, held a more antagonistic view, and Anchor was voted out.  

A press release was issued 12 hours later to great fanfare.  So much for a Collegium. 

Anchor was to San Francisco as Spaten is to Munich, Fullers is to London, De Konick is to Antwerp, (and) Guinness to Dublin.  Unfortunately, your average beer drinker wants to pretend he's on a beach in Mexico.  In San Francisco.  (And) the current craft beer drinker insists on drinking one-off hazy concoctions in the back of a warehouse.   

So did the Sapporo bean counters fail Anchor Brewing?  Yes. 

But they were not the only ones.
My dear friend's prose regarding other cities and beers that are synonymous with them brought a tear to my eye.  If you love San Francisco and the analog world as I do, you'll understand why. 
Because my take is that Anchor's likely demise reflects a bigger societal malaise.  Everybody must be satisfied, and there has to be a flavor for everyone.  And if a market is shrinking, drastic action must be taken.   How else to explain Anchor making me-too seltzers and hazy IPA's?  Or this embarrassing rebrand?
But - no shocker - Günther Strobel is correct.  His "they were not the only ones" refers to the fact that even aficionados had largely stopped quaffing Steam.  Me?  I had rarely ordered an Anchor of any flavor over the past few years, and have (obviously) shifted to Weissβier.  So Mr. Strobel is right.
So is it over?  On Monday, our excellent local newspaper,
The San Francisco Chronicle
, offered a glimmer of hope.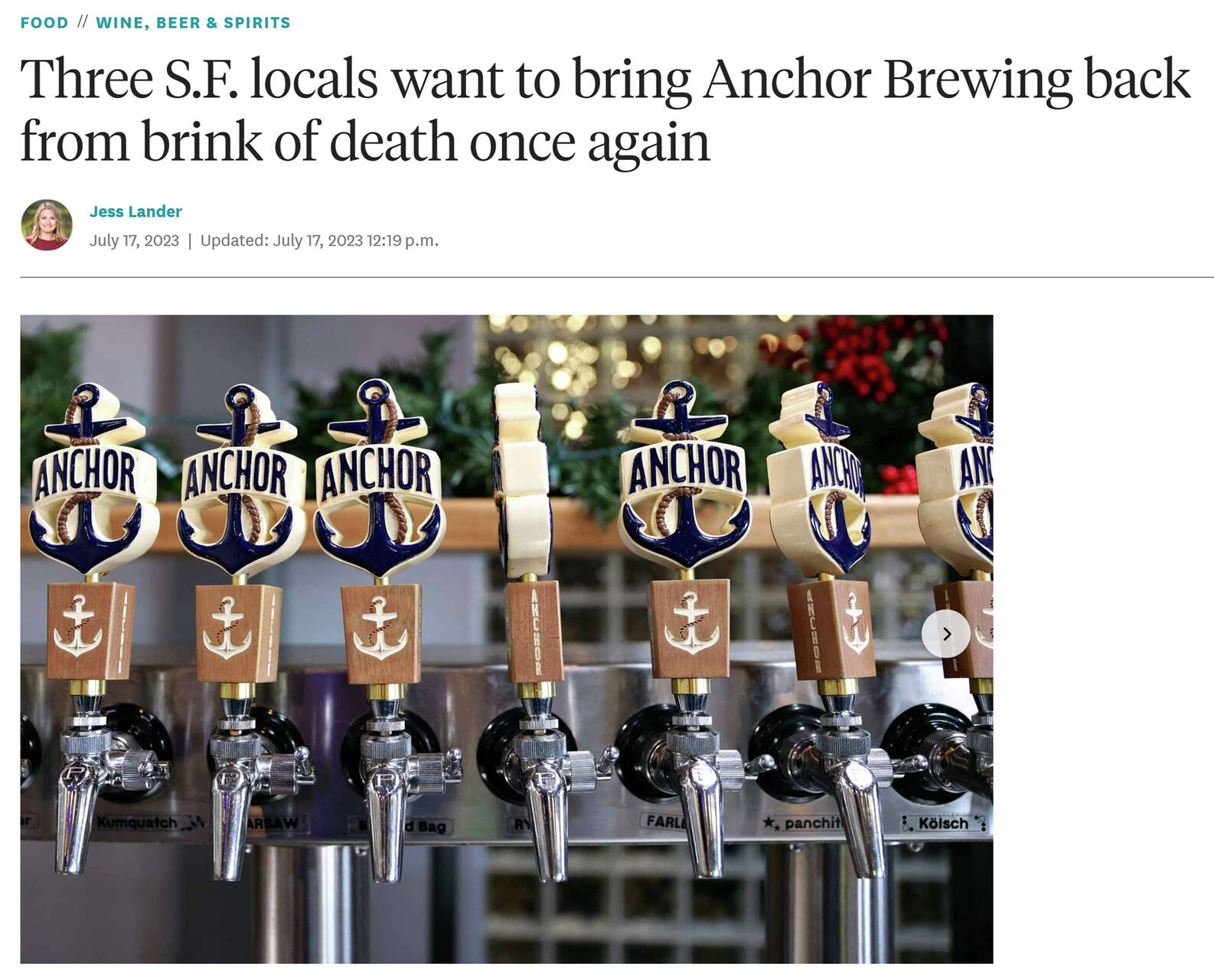 Here's a link
to the article, but you'll likely hit a paywall.  So
here's a PDF
.
If I could have one realistic dream come true, one that's beyond my own or for Julie, it would be for this group to make it happen, and save Anchor.  But then also reach out to Günther and make him brewmaster or something close.  
Because anyone that knows Mr. Strobel knows he can do it, and that he is exactly the right person for the job, on every level.  
FROM THE UNWASHED MASSES
Thank you to any one that is reading this newsletter.


KLUF
Strangely enough, Sunday brought the end (maybe - like Anchor) for another SF institution, but one far bigger.  Dead & Company played their supposed last show, at Oracle Park here, also on Sunday.  And yes, there were Deadheads at Anchor Taps, tuning up pre-show. 
What to play?  Well, it's going to have to be a Bay Area show, and I want to go back to a time when Anchor was thriving under Fritz Maytag. 
Here
are the real Grateful Dead, at Kaiser Auditorium in Oakland on February 11, 1986.  This has always been one of my favorite shows, although I'm no Arthur, or even Byron Browne IV.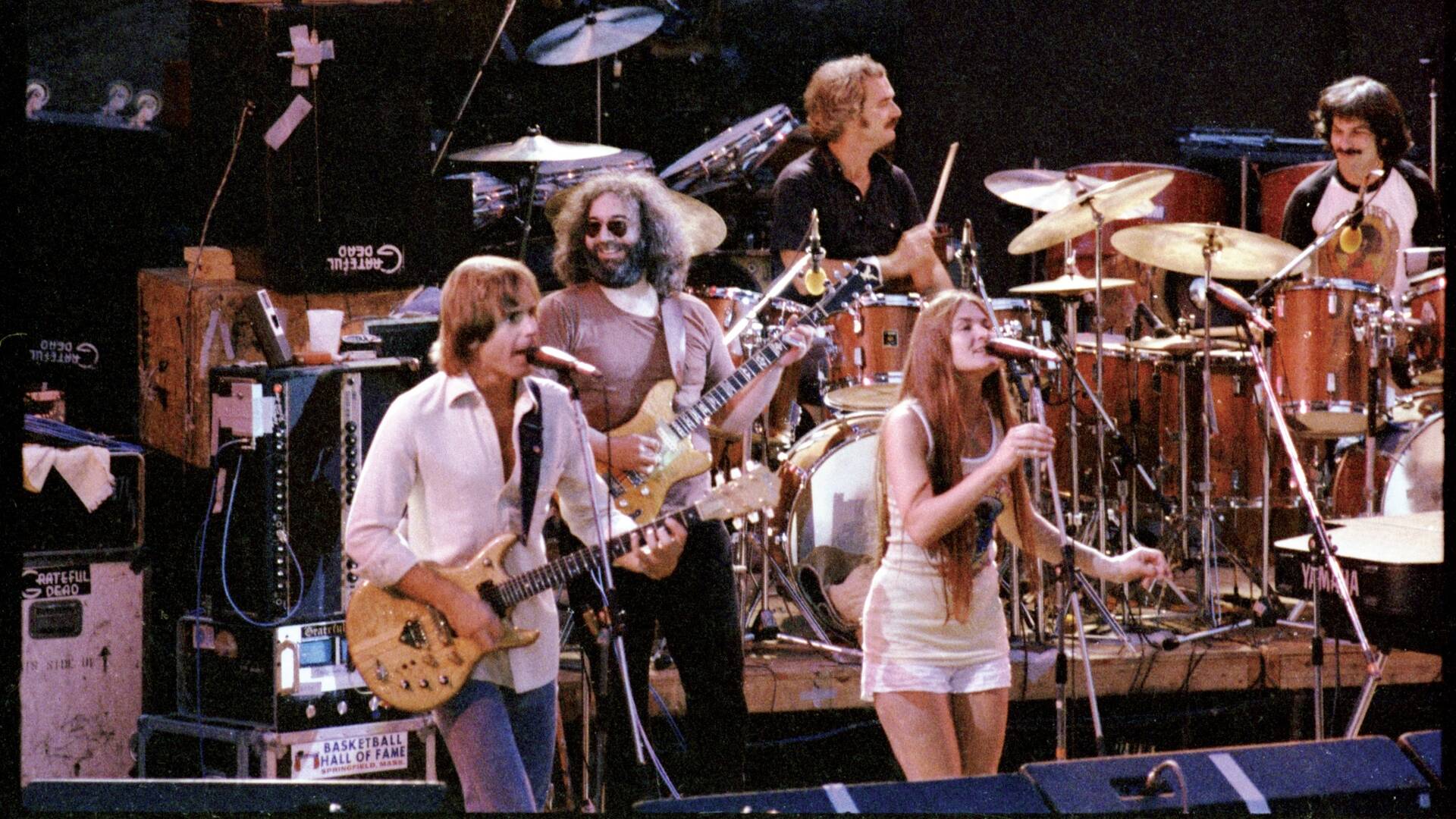 (And OK - the photo is from 1978, but I do love the look on Jerry's face, so what the heck.)  
Here's the setlist.
| 1  China Cat Sunflower
| 2  I Know You Rider
| 3  New Minglewood Blues
| 4  Dupree's Diamond Blues
| 5  Me and My Uncle
| 6  Mexicali Blues
| 7  Bird Song
| 8  The Music Never Stopped
| 9  Might As Well
| 10 Drums
| 11 Iko - Iko
| 12 Eyes Of The World ->
| 13 Drums ->
| 14 Space
| 15 Truckin'
| 16 Stella Blue
| 17 Not Fade Away 
| 18 Not Fade Away
| 19 Hey Bo Diddley
| 20 Goin' Down the Road Feelin' Bad