TODAY'S RAMBLINGS
2 Minute Read

Truth be told, I kind of enjoy clothes, fashion, and yes, style.  You may not notice, but I put a lot of thought and effort into selecting which of the 4 Banana Republic Medium Tall Cotton T-Shirts in Black I own to wear on any given day.
So today I share - in a mercifully shorter post for your hump day - what I deem to be the single greatest value in men's clothing I've yet to discover.  No, it's not
cashmere underwear
.  Instead it is a staple of many people's wardrobes, including my own:  black jeans.  But not just any black jeans . . . I've found the Goldilocks model. 
You see, this matters because black jeans - especially when paired with a black t-shirt, a couple of choice accessories and decent boots -  can take you quite far and make you appear somewhat stylish even though it's just jeans and a t-shirt.  At least that's what I keep telling myself, and this was
only
seven years ago.   I'm not getting older, I'm getting better.  Right? 
Right???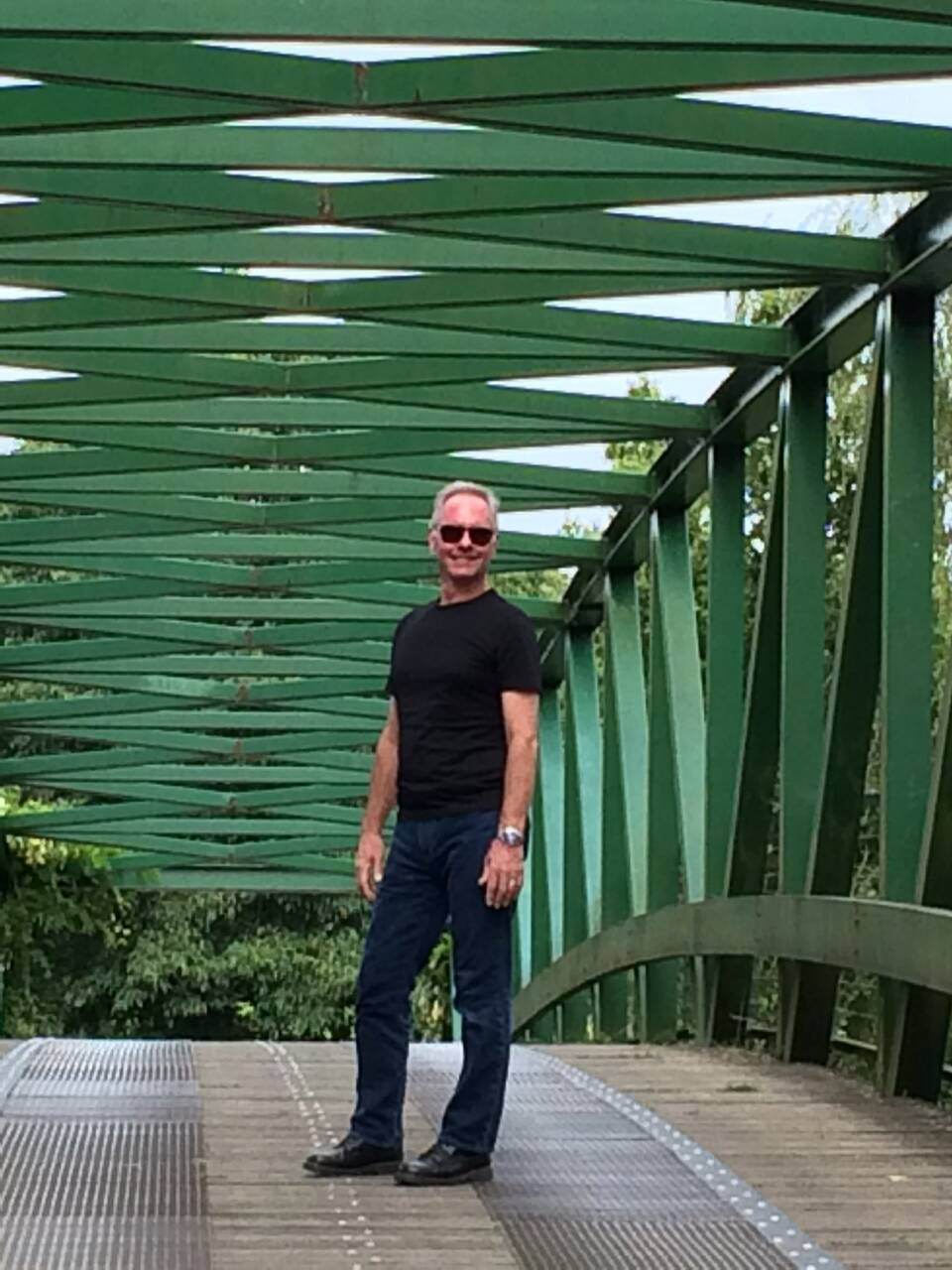 But I digress and there's one big problem with black jeans:  regardless of care and methods, they eventually fade and lose their appeal.  Unless one uses dry cleaning (ew!), there's no way around it:  unlike blue jeans, black jeans need to be replaced much more frequently.
And that can get expensive, and as I may have mentioned once or twice: 
I AM ON A FIXED INCOME NOW, PUNK! 
So after getting discouraged at the prices and selection at Gap, Lucky, and Levi's, and even more so online at places like Bonobos, Calvin Klein, and Uniqlo, I discovered my personal black jean nirvana. 
They're a deep, deep black.  They're 2% elastane for just a touch of give, for those multi-Weissβier nights.  The material is of excellent quality - thick, but not too much so and certainly not thin, either.  There are no labels, weird stitching or really anything to identify their source or the brand.  The fit is among the best I've experienced - full stop (I wear 33 x 32) - and that includes how they feel overall, where they sit on my waist, and the inseam.  All are perfect.
And they are $30.
OK, enough suspense.  I'm talking about the famous haute couture designer Jeff Bezos, and his incredible 
Amazon Essentials Men's Straight-Fit Stretch Jeans
Yes, I'm a bit conflicted about even more of my retirement money going to Jeff, and still more so about the prevailing conditions in the factories in which these are made.  But facts are facts:  these are among the best jeans I've worn in a long, long time, and are easily
the
best when their rock-bottom price is considered.  They seem very well-made and are so inexpensive I just bought a second pair.  
Will they last?  At that price, does it matter, especially when they'll go to Goodwill or recycling when they are past their prime?
Fun Fact:  this is one of many examples of why I am not cool.  A cool guy would wear these, have everyone think they're 3 figure + designer jeans, and keep his mouth shut.  Something I am typically so good at.  Said absolutely no one, ever. 
FROM THE UNWASHED MASSES
Thank you to any one that is reading this newsletter.


KLUF
As it must be,
here
is Johnny Cash and the definitive
At Folsom Prison
.