This past week I was working through a product problem with a few other people. I knew little about the space. And the problem was a bit abstract. When we started talking I kinda felt like this guy: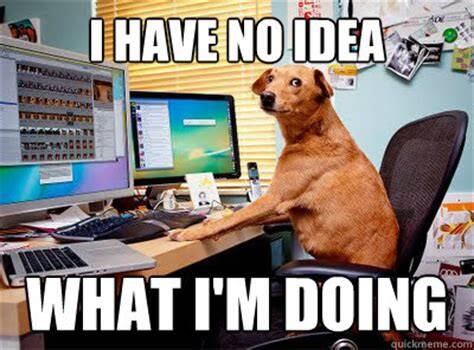 Starting from scratch and with only a few data points to go on, we spent some time talking it out. After 30 minutes or so it felt like we had a starting direction. We didn't know if it was right but we at least had a road to go down and some assumptions to test.
But then someone asked me the tough question. They asked me to explain what I had just done. To walk then through my thought process and how I came up with my assumptions. It was tough in the moment to verbalize the thought process I had  gone through. The good news was I no longer felt like that dog, the bad news was I now felt Iike this: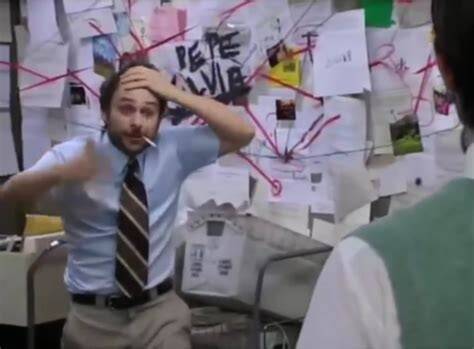 I was able to talk through what was in my head but it definitely wasn't in a concise manner. I've spent the rest of the week thinking about that question. As a PM what do you do when you first encounter a problem? And how do you explain what is going through your head?
Thinking about it more, here's how I would summarize the process I was running through in my head. When encountering a new product problem or situation, I try to figure out:
What's the market? (industry, shape, size)
Who's the user? (demographics, what motivates them)
What problem are we solving? (what do users want from us, what are we uniquely positioned to do)
What are the risks? (can we deliver, what can go wrong)
What metrics can we use to track success? (how do we know if our assumptions/solutions are connecting with our users)