"Speed and scale are weapons and Amazon has already told everyone its secret… if only they have the discipline to implement it."
This was Bard Porter's parting shot in a discussion of how strong writing is the secret to Amazon's continued innovation and success.
Since coming across this quote in Empowered I have been deep diving into the ideas of written narrative and writing as tools of speed and scale.
I found two resources that have been particularly applicable and wanted to share...
Below's a quick hit list to check your own writing to ensure it is communicating the message you intend. For a more comprehensive take, check out
the long form version of these ideas
that Inc. Magazine put out a few years ago.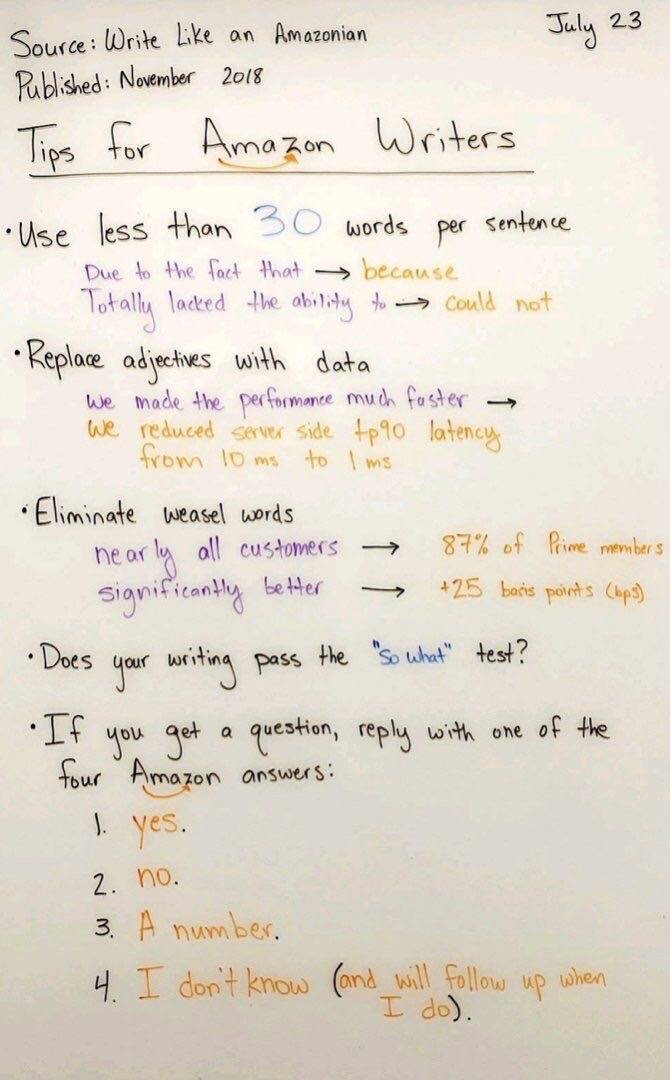 Would love to hear if you have any other killer tips for making your own writing more impactful. Or if you have great examples of writing you can share.