I love books.


But you know what I hate?


Booking a call. Better yet, book a consultation.


The words we choose are critical to the feelings and actions, or lack of, our prospect takes.


Using one word instead of another is not semantics; it's revenue altering.


Today's ad focuses on how the words we use shape what the reader perceives.


Assent (What I like)


Video instead of a static image for the creative (Beautiful video + captions)
Good opening to the copy (perks your interest if you've felt stuck with an idea) 

Dissent (What I dislike)


The copy is a wall of text instead of breaking it up into a smooth-flowing read
The confusing and non-congruent CTA's (Book free consultation or Book a free private call?)
The unneeded use of jargon (expert/insights/consultation)
Lack of single focus (Startup idea or app idea?)
Wrote the post in a way (spacing) that it blends in, so it doesn't stand out as an ad
Turned the outlandish benefit (get expert startup insights) into something more tangible (validate idea + actionable next steps)
Shared the time the call will take + answer the question of "why us?" (helped 32 entrepreneurs…)
Focused only on people with an app idea that wish to turn it into a revenue stream

When you get specific, you will alienate some (people with startup ideas).


But you speak directly to those you can help best.


That is how you get someone to overcome resistance and click the damn button for a free call.


Also, using emojis is an excellent way to make your ad not feel like an ad.


We hate to be sold to, but boy, do we love to buy.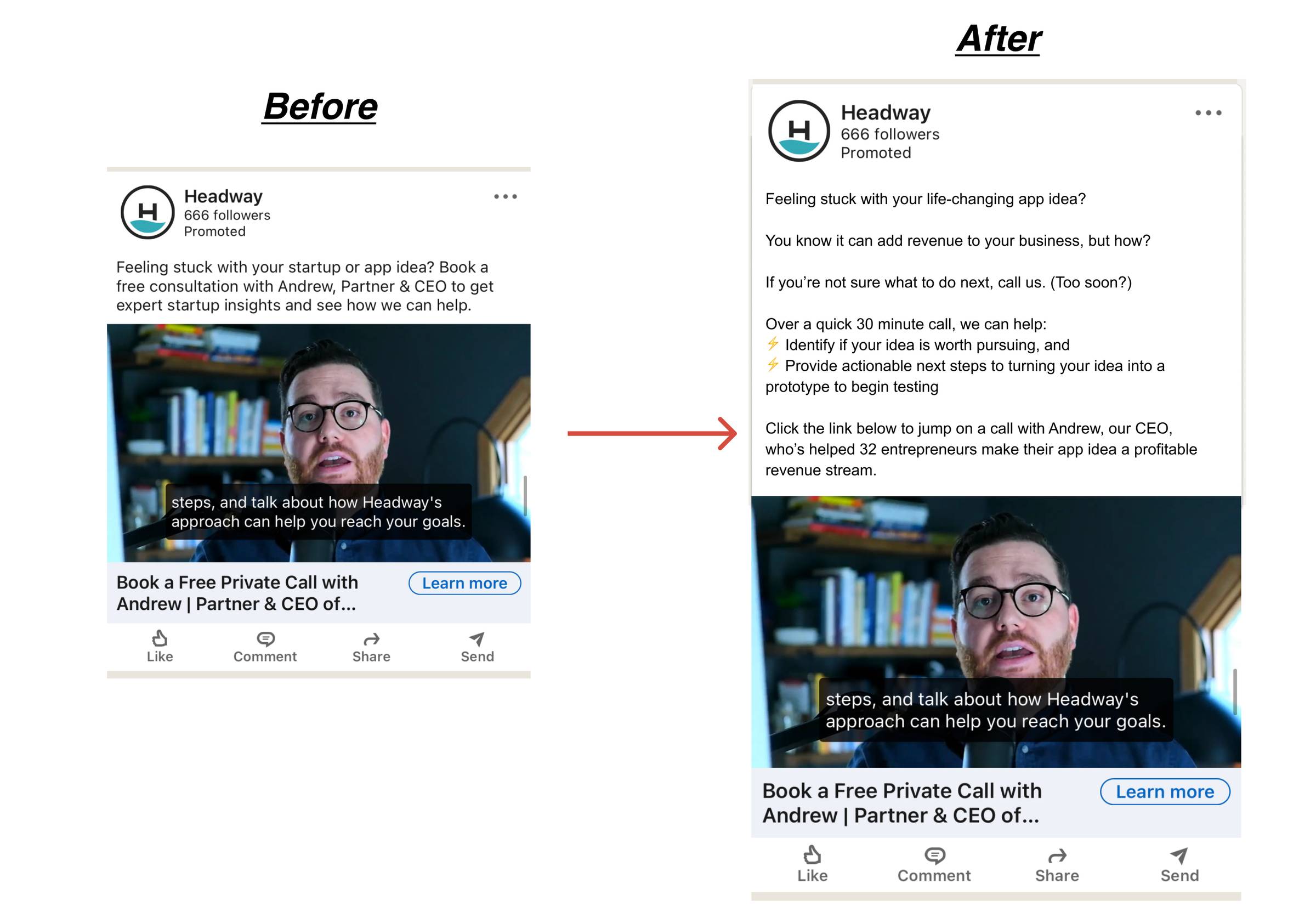 Great marketing is making specific claims to specific people.


The difficult part? Figuring out who are the specific people you serve.


Everyone doesn't count. 


Try again…


🧠 // JO