I'm glad we returned to Takayama, it's a charming town that deserved a couple of days. Our first stop after getting off the bus was a little husband and wife Chinese restaurant, where the owner gave us this origami during our meal. Mara, do you know how to fold this?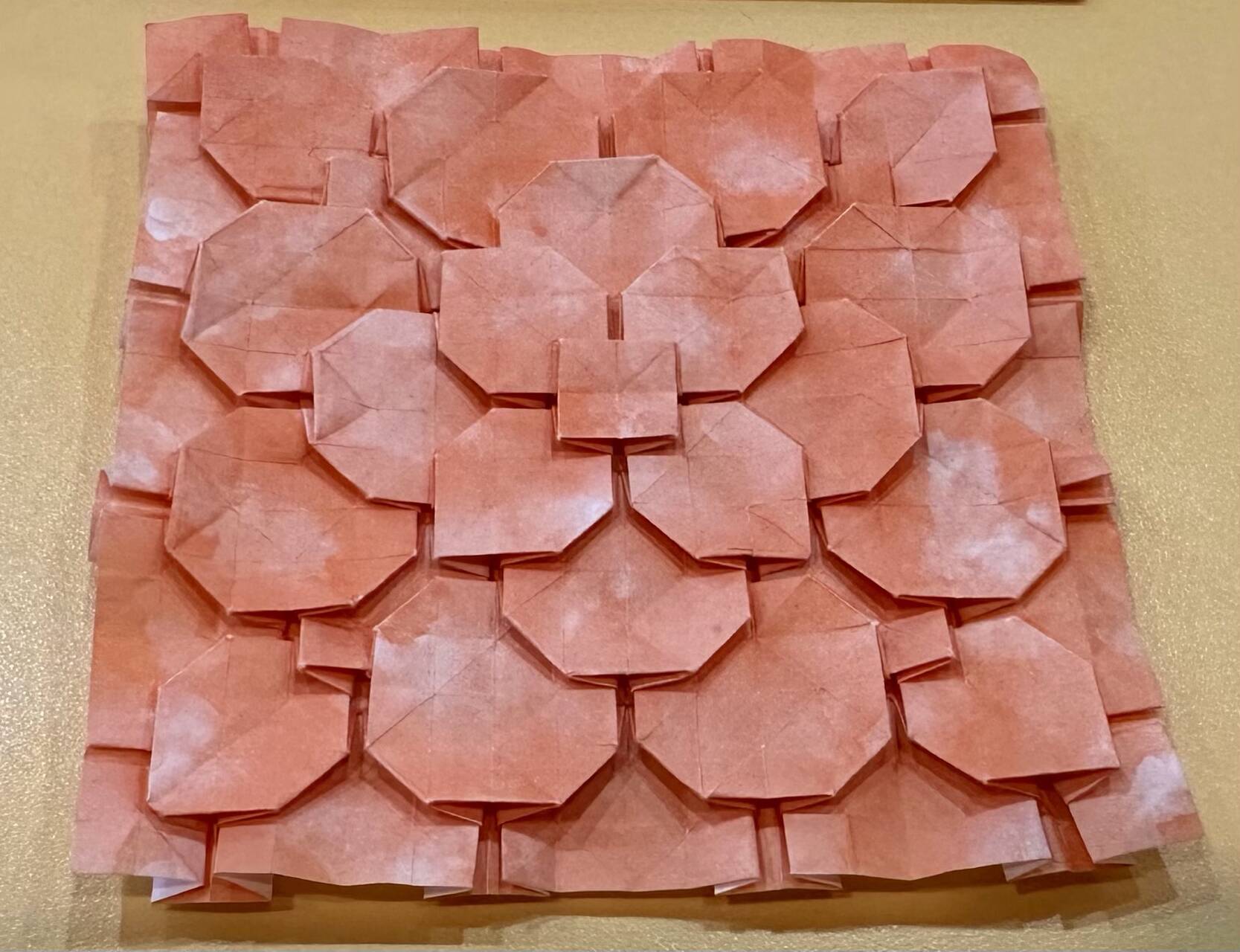 Afterwards we strolled around town. I finally found a chair that's too big for me at a furniture store!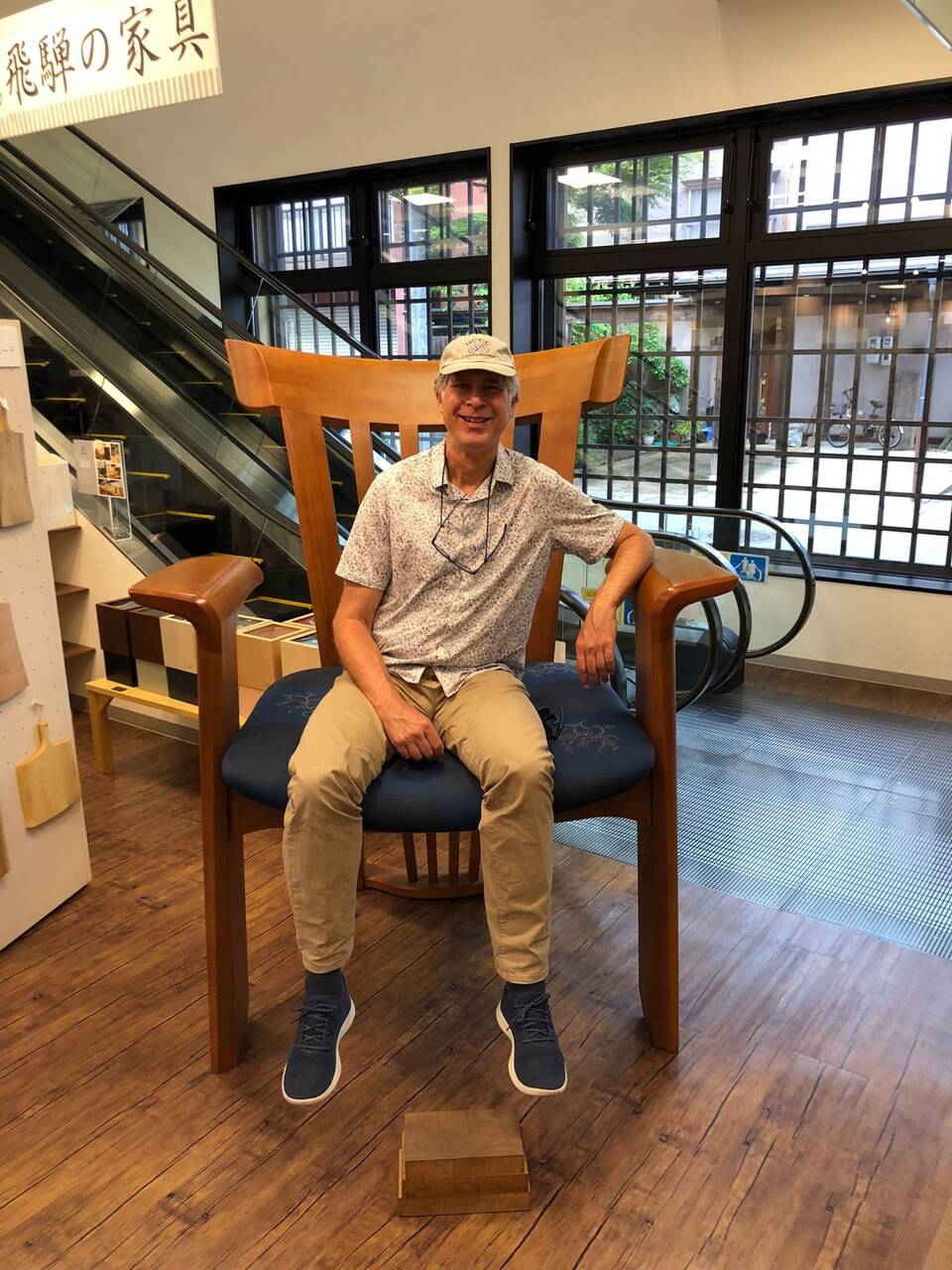 The historic preservation area was every bit as charming as Kyoto's historic streets but without the crowds. The shopping was good, in particular there were interesting wood carving and washi paper craft.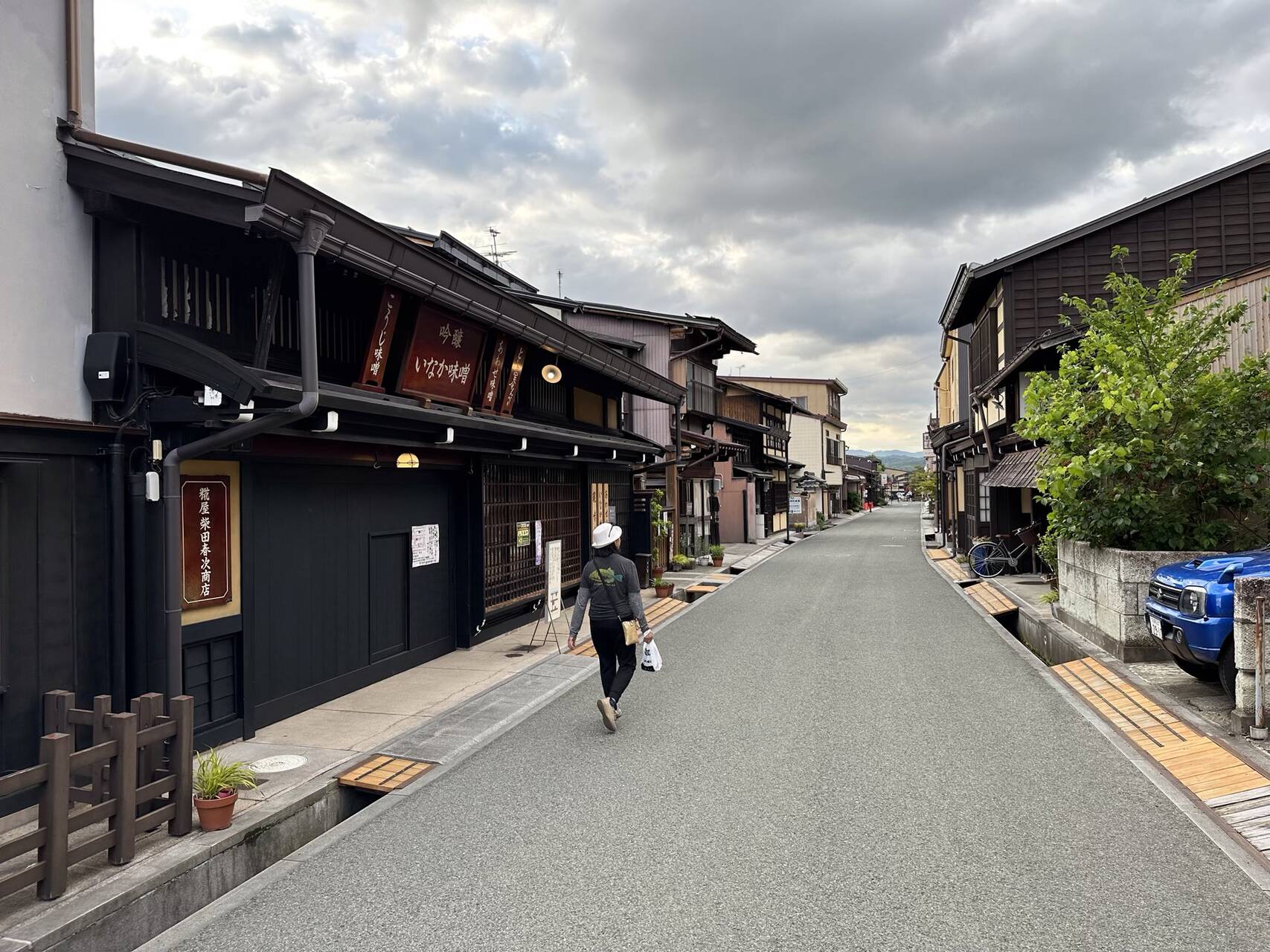 Takayama has a well known festival in the Spring and Fall, where they roll out a couple of dozen tall wooden floats that roll on huge wooden wheels and often have puppeteers inside. Shishi and music accompany the floats. In the historic district there are these tall sheds where the floats rest between festivals. Note the tall doors and the three pavers across the gutter. Some floats have four wheels, but this looks like a three wheeler.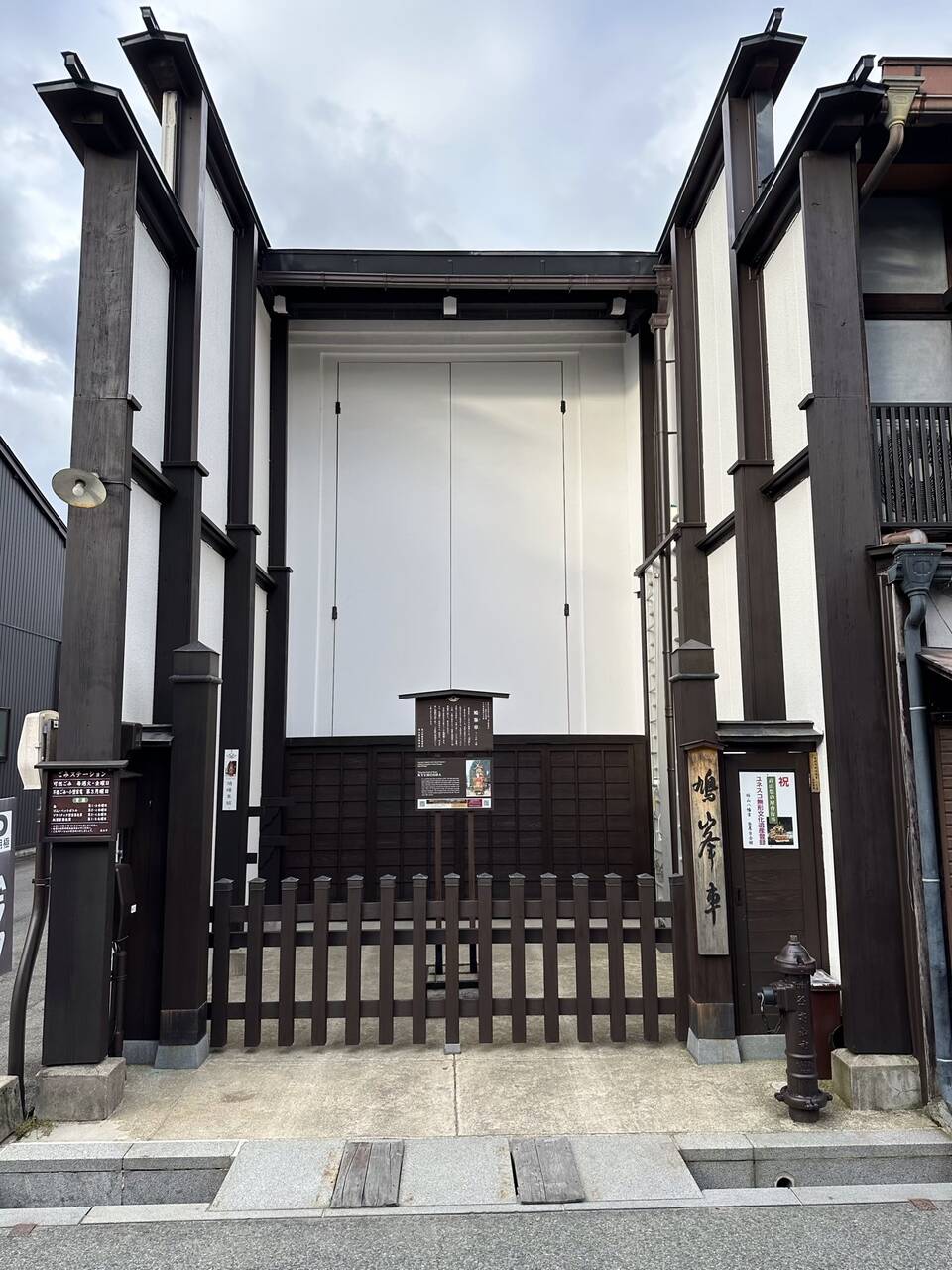 The floats have their roots in the Edo period when Takayama went from a isolated mountain town to a prosperous small city. Each float was sponsored by a merchant and have their own crest, which you can see at the top center of this sign.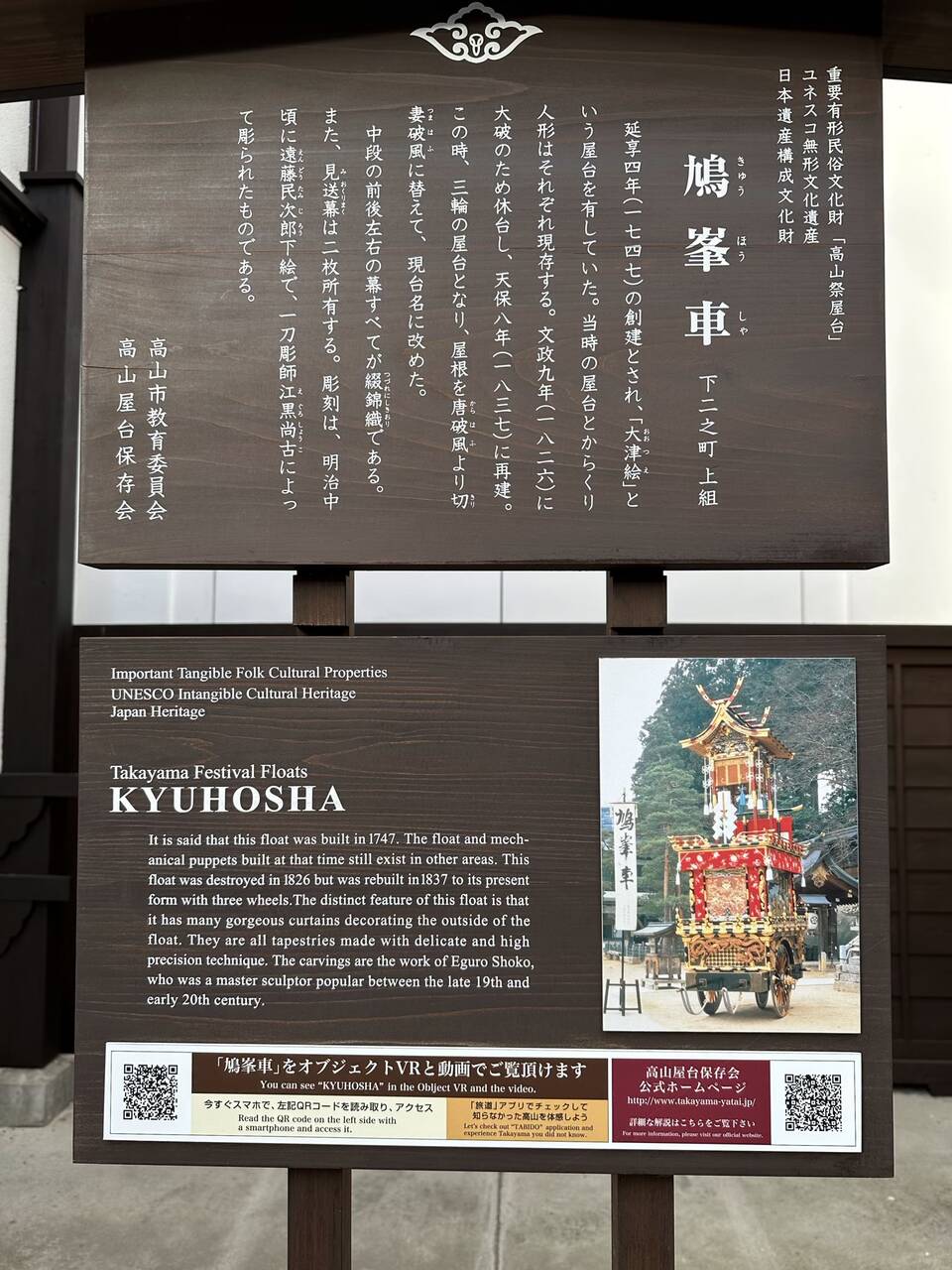 So now we want to come back during festival time!
Our ryokan was interesting. The place itself is 100+ years old, cluttered and a bit worn. But very clean and the hospitality was great. An older couple own it, and she was a small shuffling dynamo as she showed us this and that. This is the back of the ryokan, behind the big tree, along the river.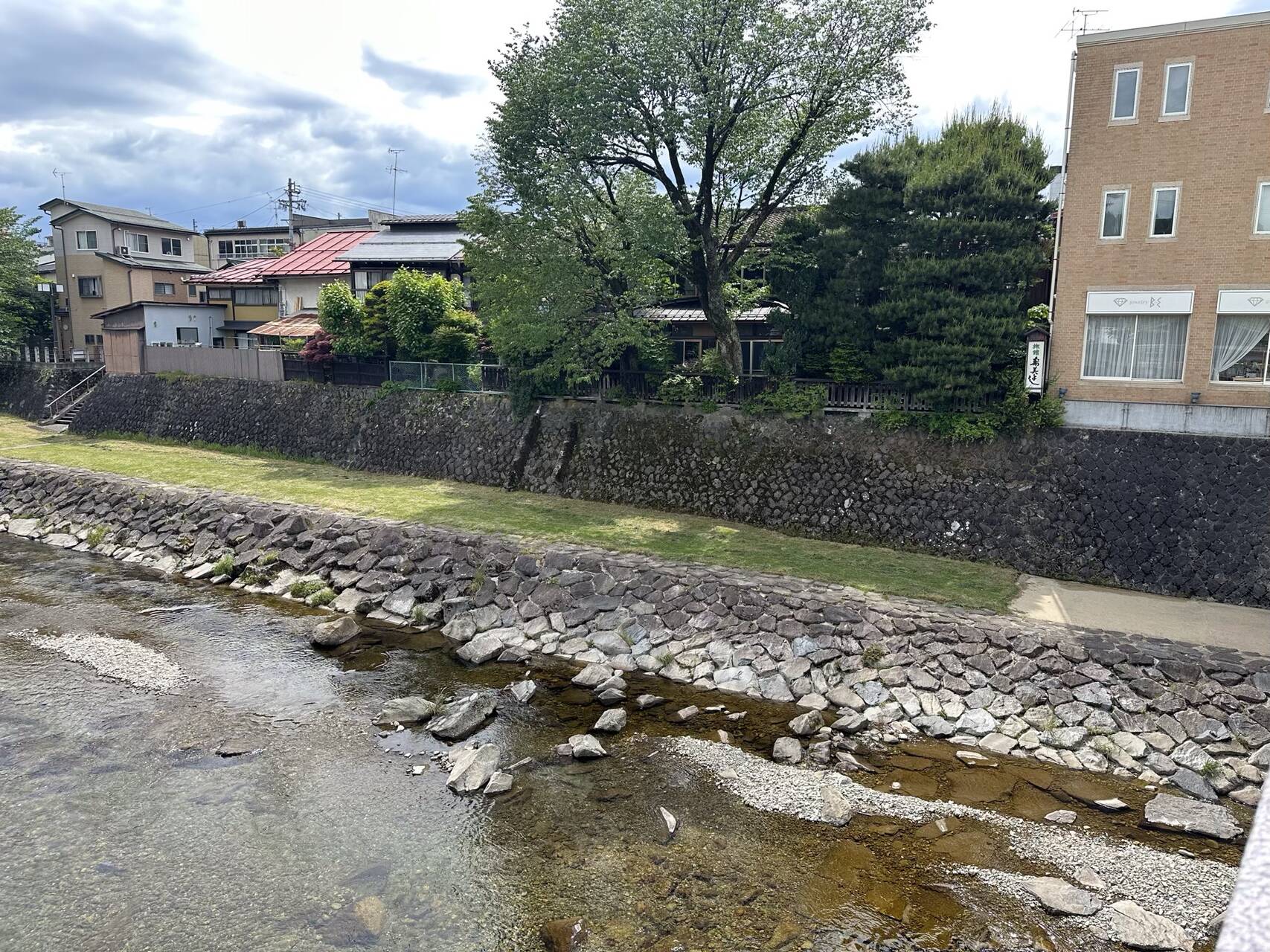 To start with they had large size slippers, a win right off the bat. Then high energy grandma found a yakuta my size!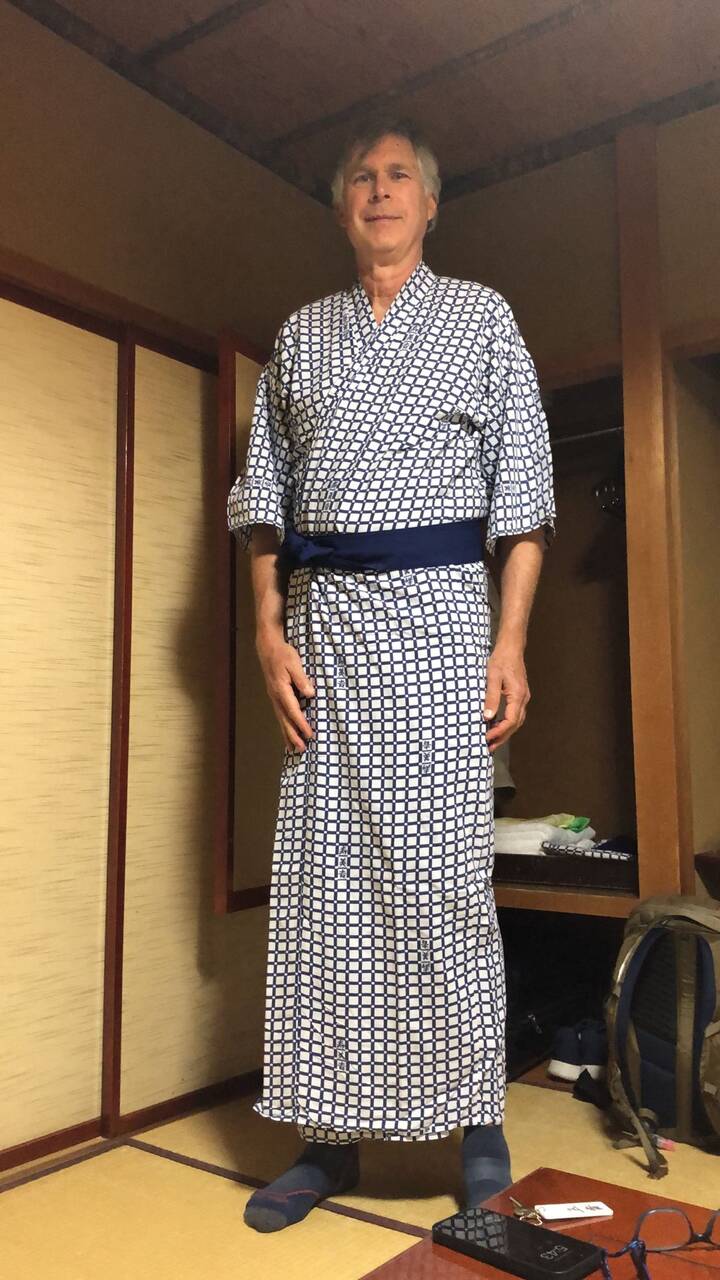 The futons were comfy but the bathroom is down the hall and a bit awkward. Dark narrow hallways but glimpses of a nice garden and the river. Knick knacks everywhere. If you're in the right frame of mind it was fine, kind of like visiting a relative who hasn't bought anything new for their house for a while.
The food was great though, and lots of it. Starter salads, sashimi, grilled fish, tempura, local aged miso and soy sauce.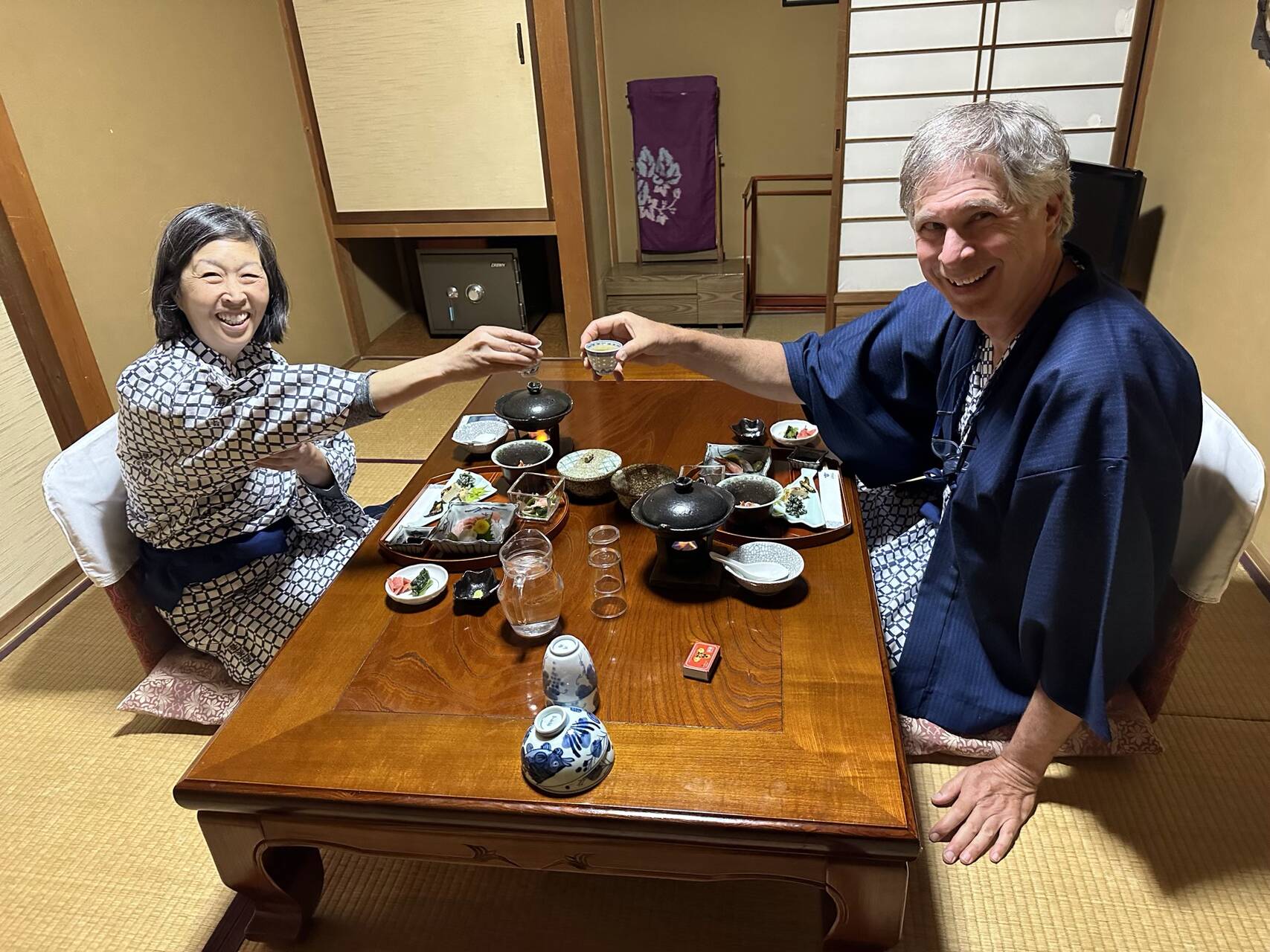 Kampai!