Kyoto was the official capital of Japan for about a thousand years, but Kamakura was a "de facto" capital for about 150 years beginning in 1185. Being a capital, de facto or not, seems to lead to a lot of temples and shrines, and like Kyoto, Kamakura has it's share of beautiful spots. Unlike Kyoto though Kamakura is not too big and is easy to navigate. Today Kyoto is a proper city, but Kamakura is a seaside town that's a popular day trip for Tokyo residents. There a lots of nice restaurants and shops, some tucked away like this place we found for brunch: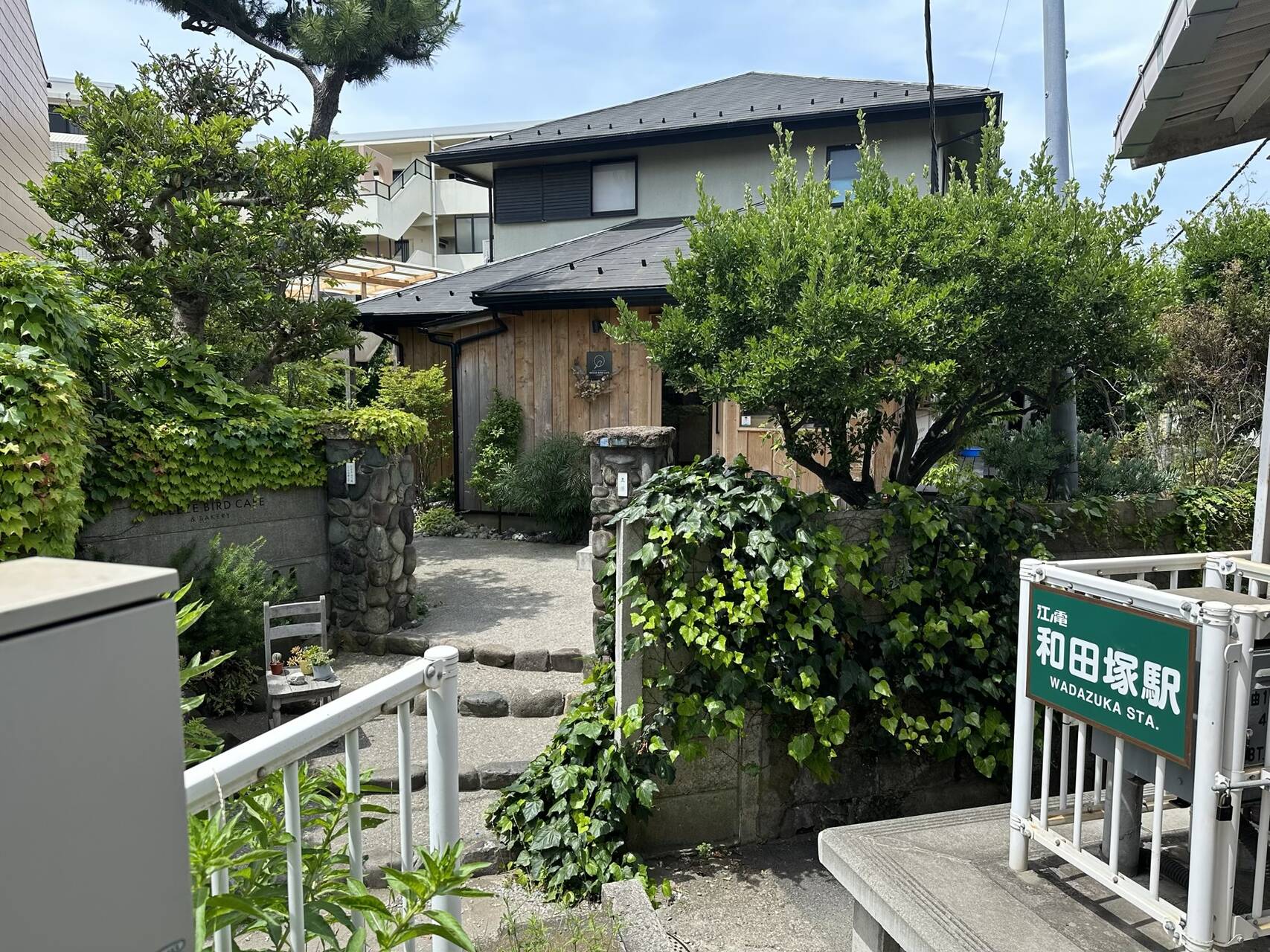 It was right next to a classic trolley line that shuttles back and forth on a single track. Kamakura is a compact place, walkable from end to end if you had the time.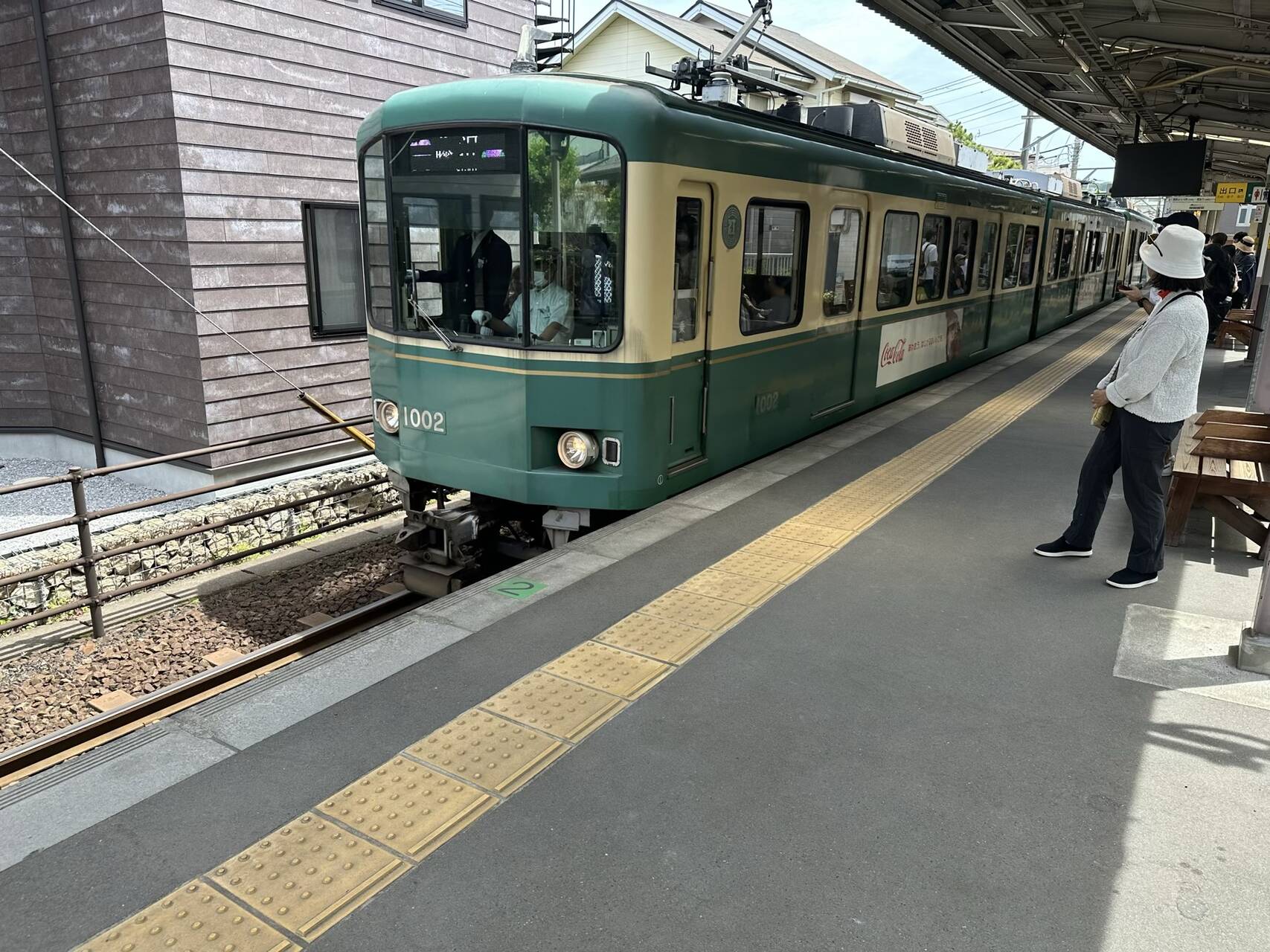 Any trip to Kamakura needs a visit to Kotoku-in, the enormous bronze Buddha that used to have a temple around it until the building was washed away by a tsunami and the Buddha remained.
On the way we got distracted by another temple.

There was a waterfall, a pond, a tight school of koi.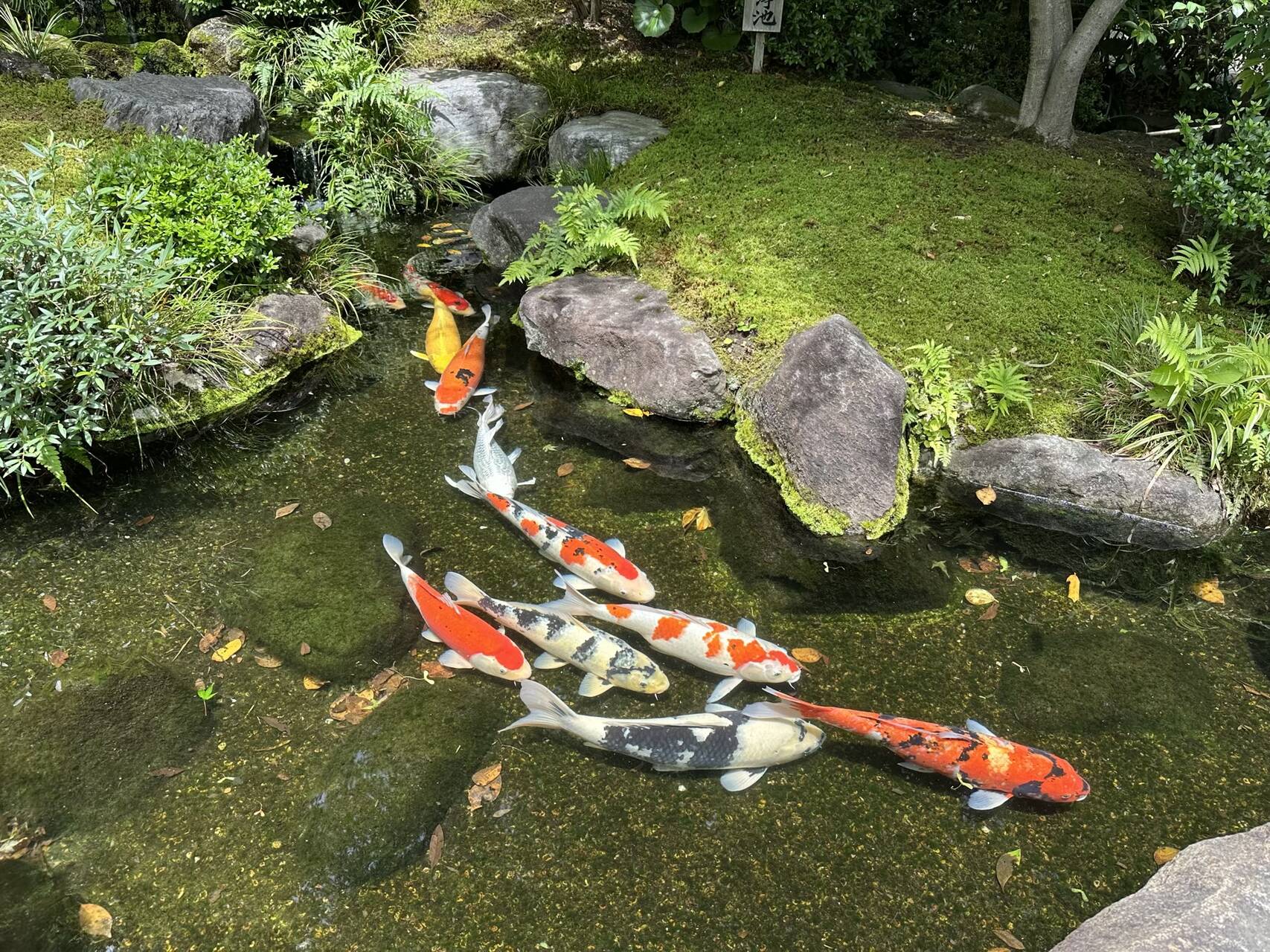 And a peaceful manicured rock garden.