On our way back to Tokyo we stopped off in Shin-Yokohama at the Ramen Museum. Or maybe it's Raumen Museum, which is how it's spelled here.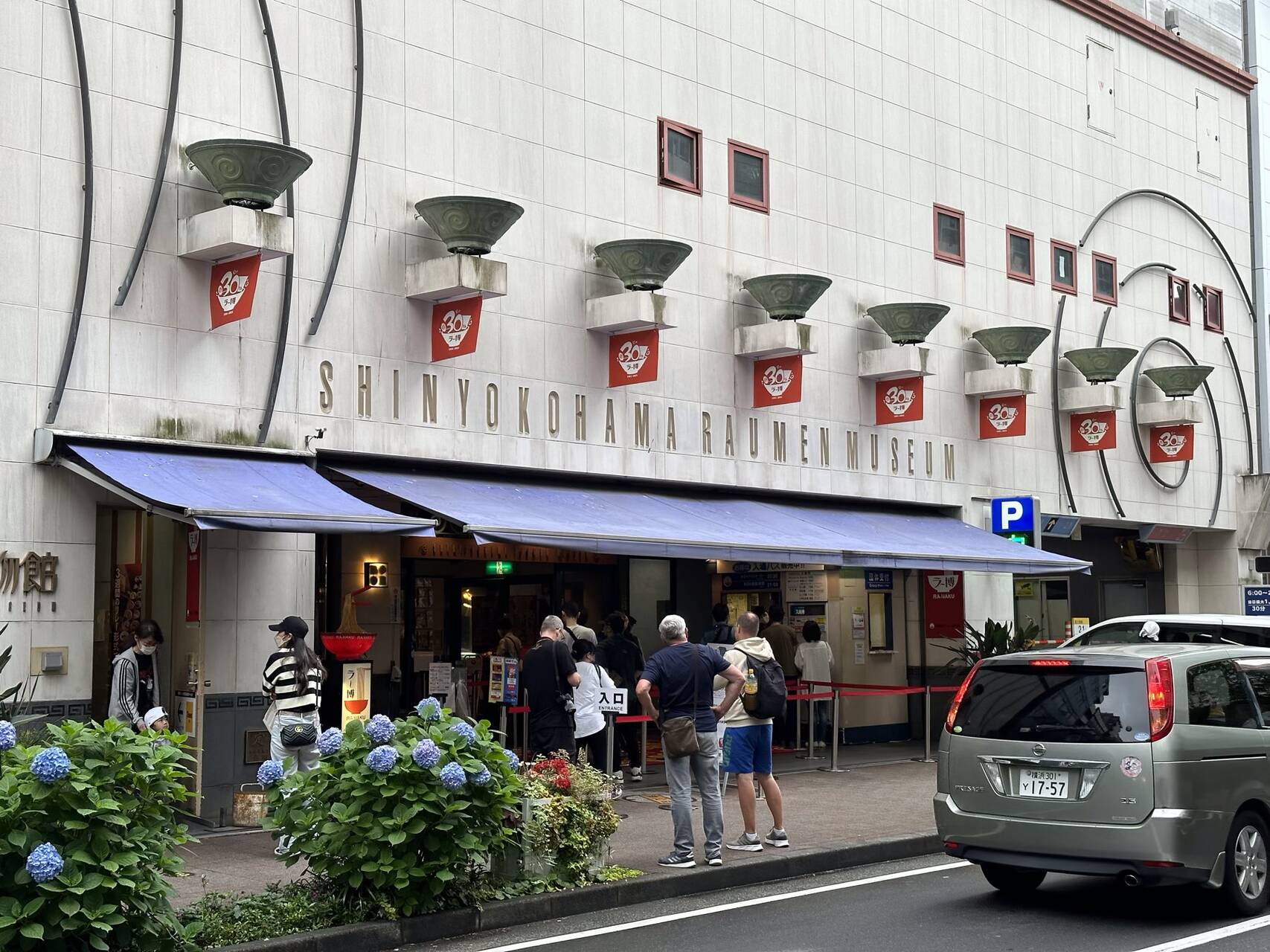 Once inside you get a floor of exhibits on the history of Ramen. Short version: it is a microcosm of Japan's love-hate relationship with China, including honored visiting scholars, bans on Chinese labor, and so on.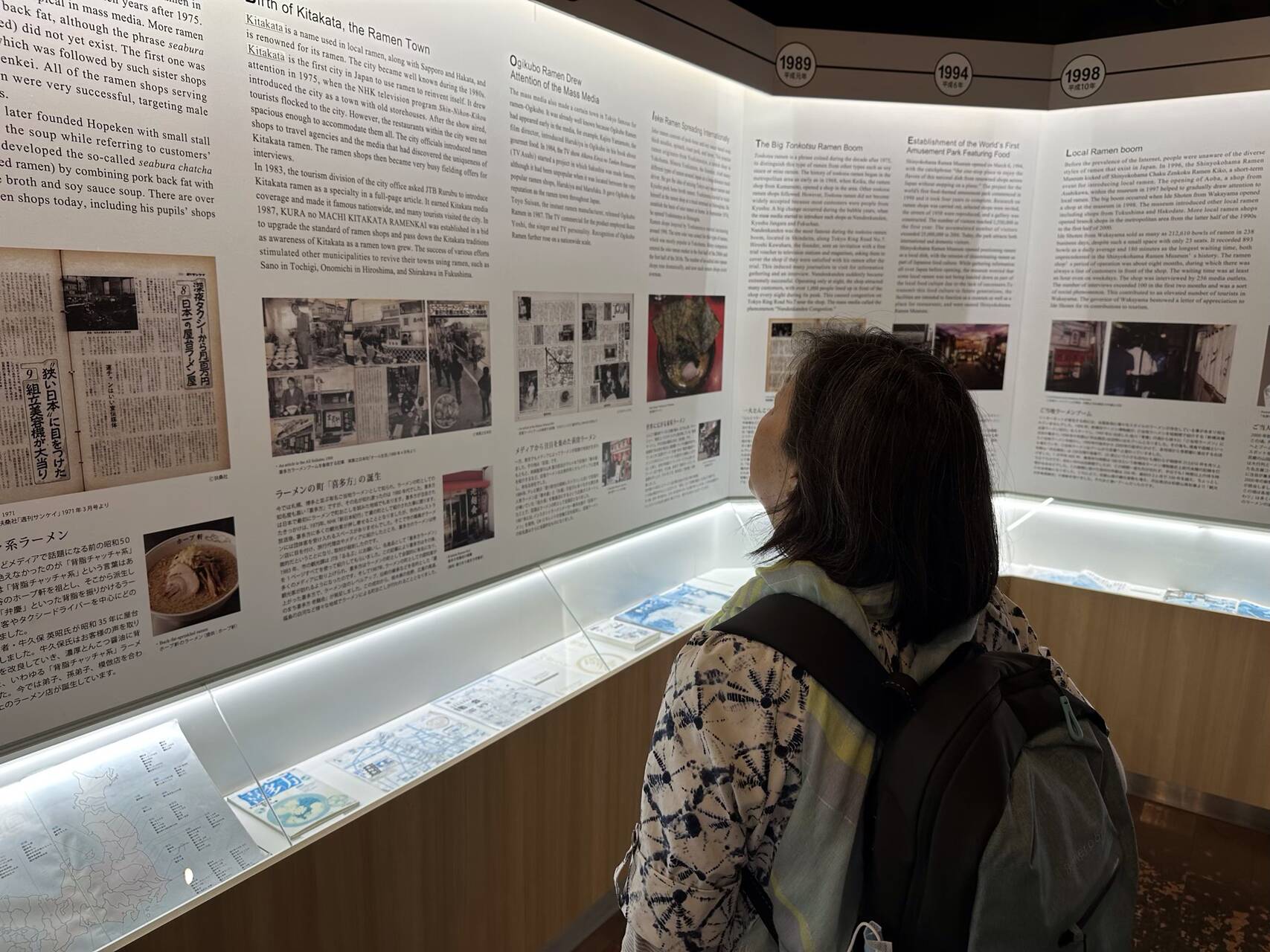 And displays of instant ramen. Here Michele is searching for her childhood favorite, Top Ramen Shrimp.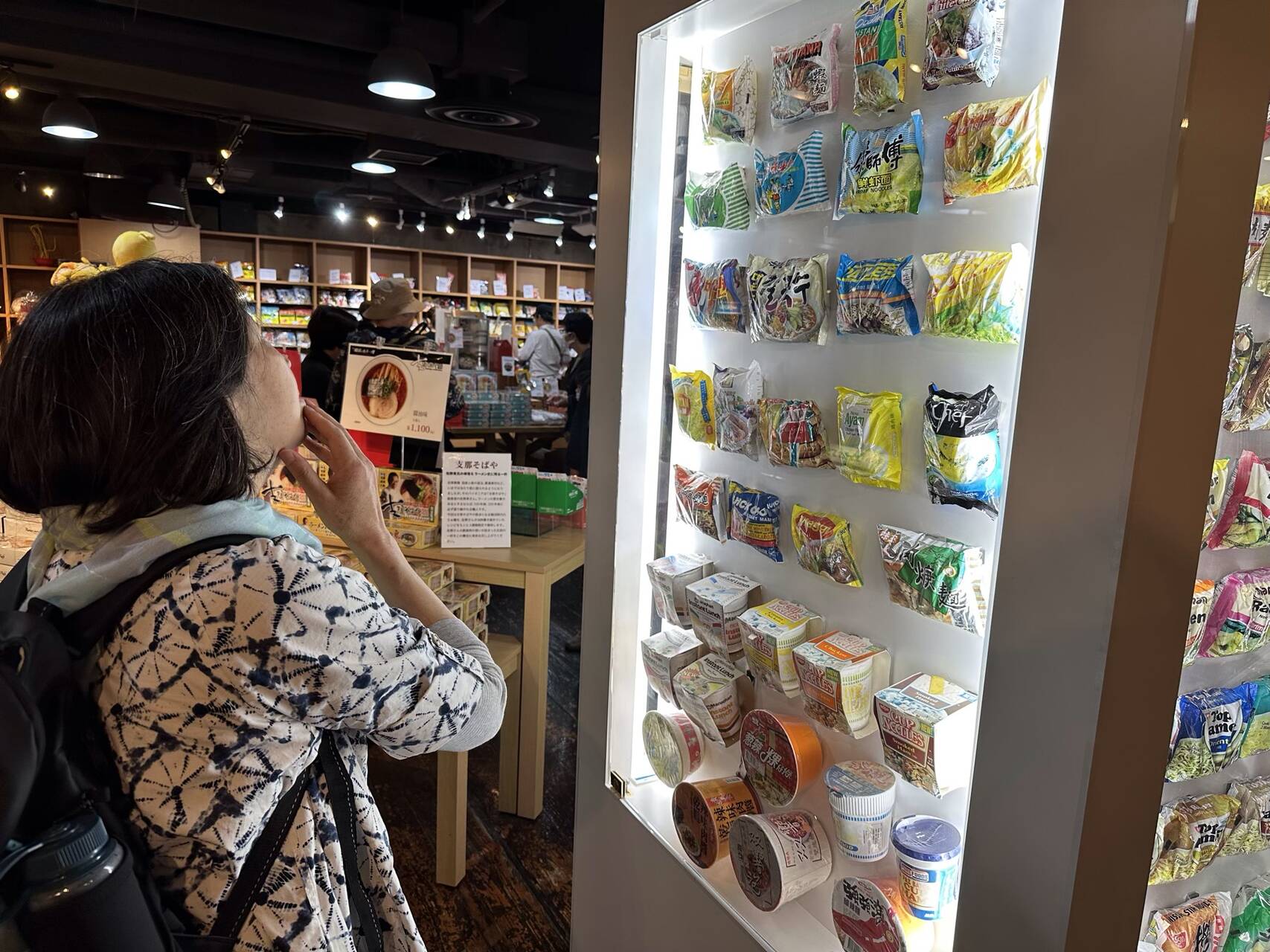 And different ramen bowls. So far so good, but really just a look and see museum. It's when you go downstairs that it kicks up a few notches.
You leave clean well ordered Tokyo behind and descend into 1950's Tokyo, with narrow alleys.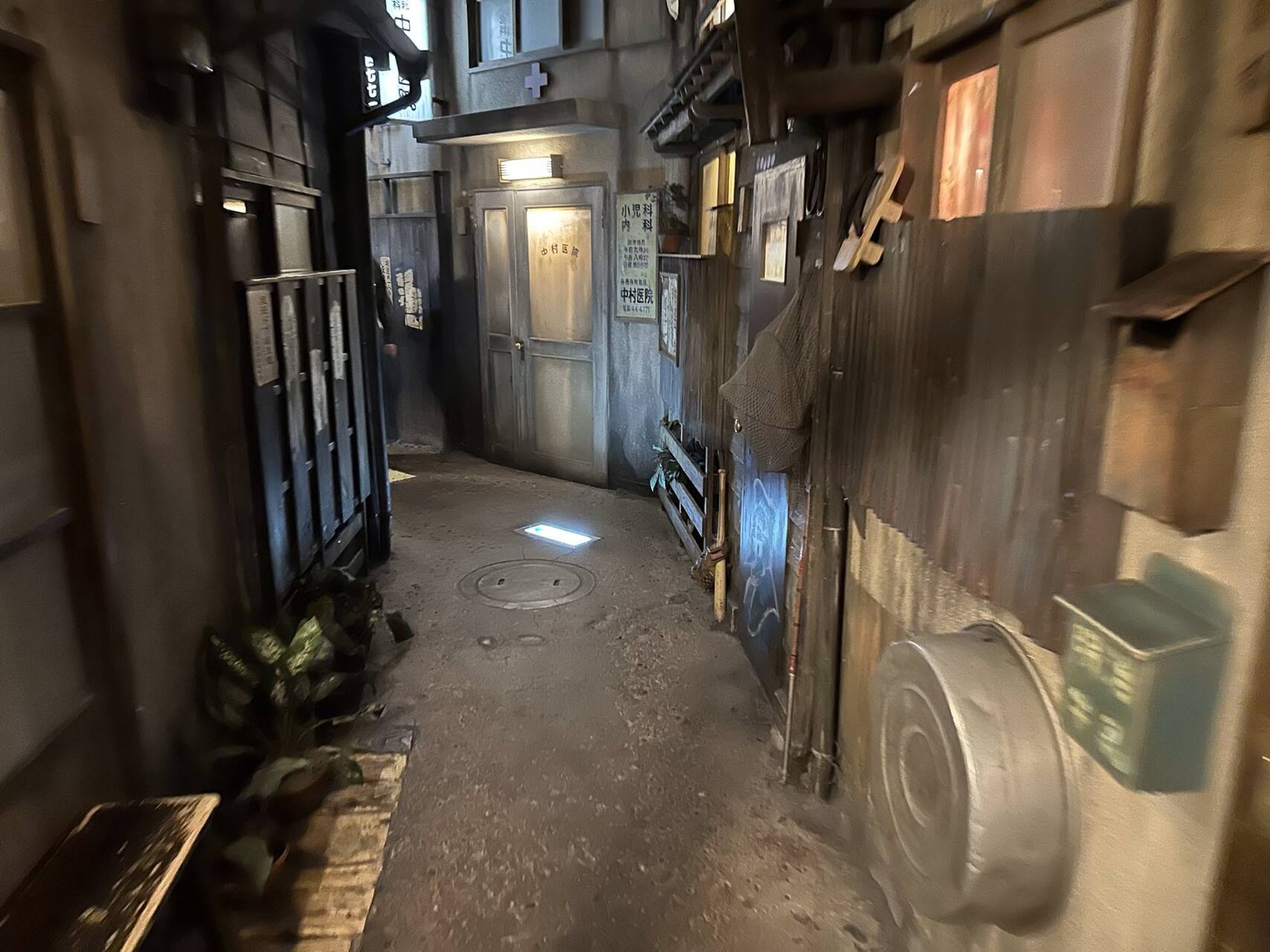 And you come upon this, a ramen theme park featuring ten or so top notch ramen restaurants.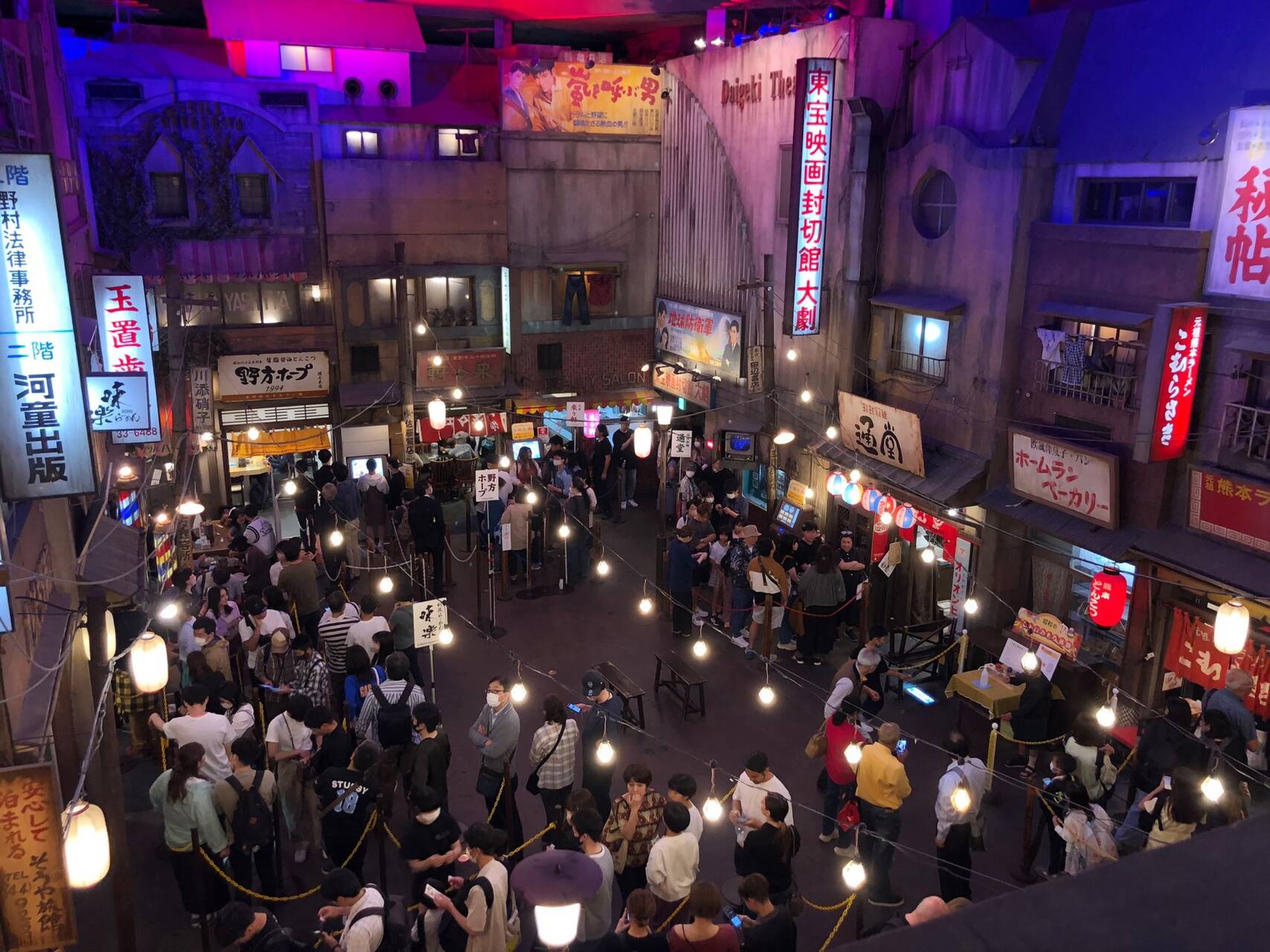 You can order half size portions to increase sampling. We first went for a dipping style ramen place off of the narrow alley. You order at a machine (bring cash).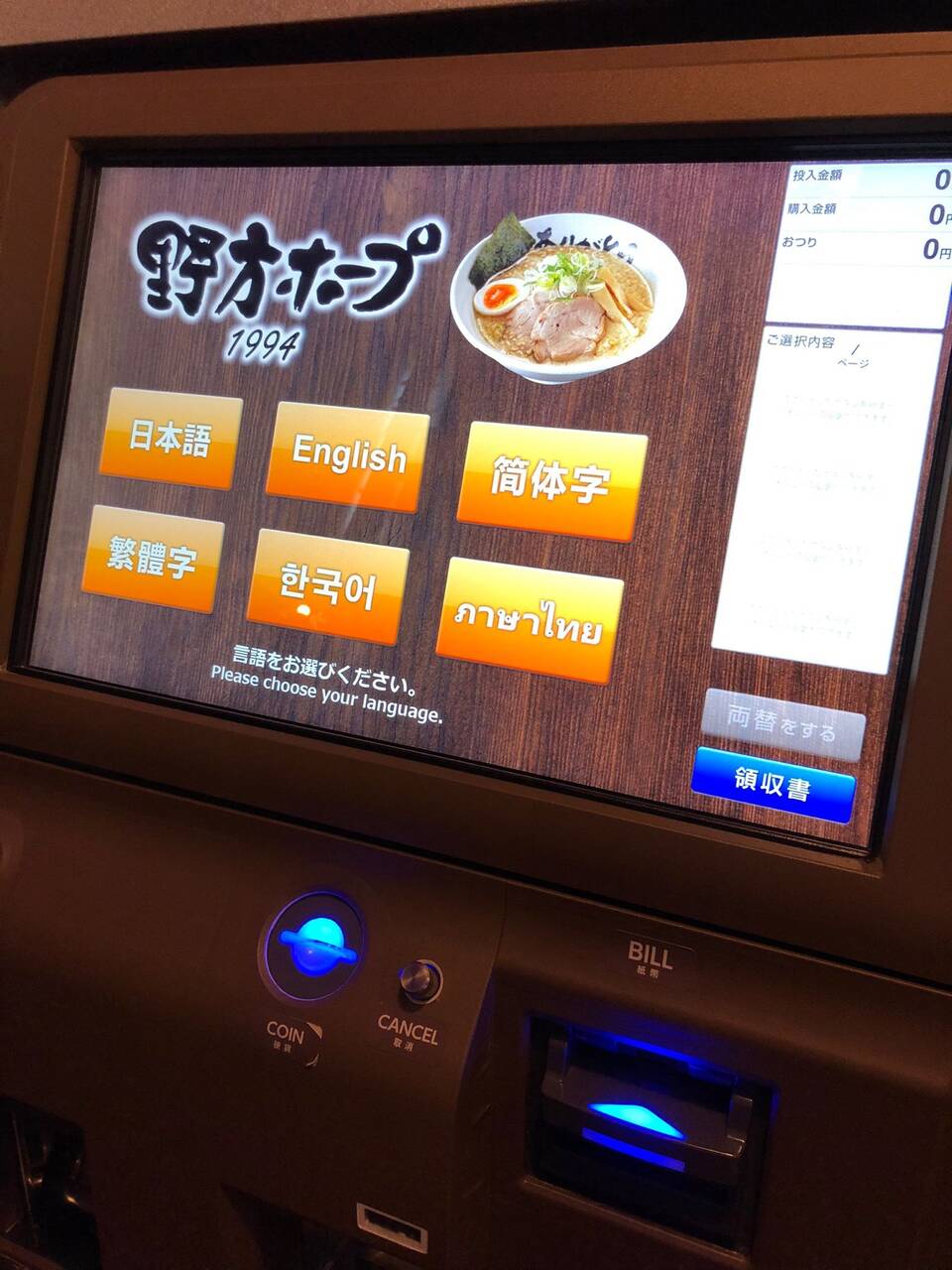 Then get in line. The dipping noodles were great. Next up we went for the winner of the 1994 Kannana ramen war, or something like that. To be honest we got in a reasonable looking line and dodged the super spicy ramen. Ramen war winner was delicious too, with a broth that left us smacking our lips for a while. Both ramens had impressively springy noodles - my expectations have been raised.
As you might expect Michele is a very fastidious slurper, but I had drops of broth flinging around. Such a barbarian.
Next time we'll want to try the substantial Hokkaido ramen with wavy noodles, and there was an intriguing Okinawa style ramen that had a lighter broth and thin noodles. So much ramen to choose from!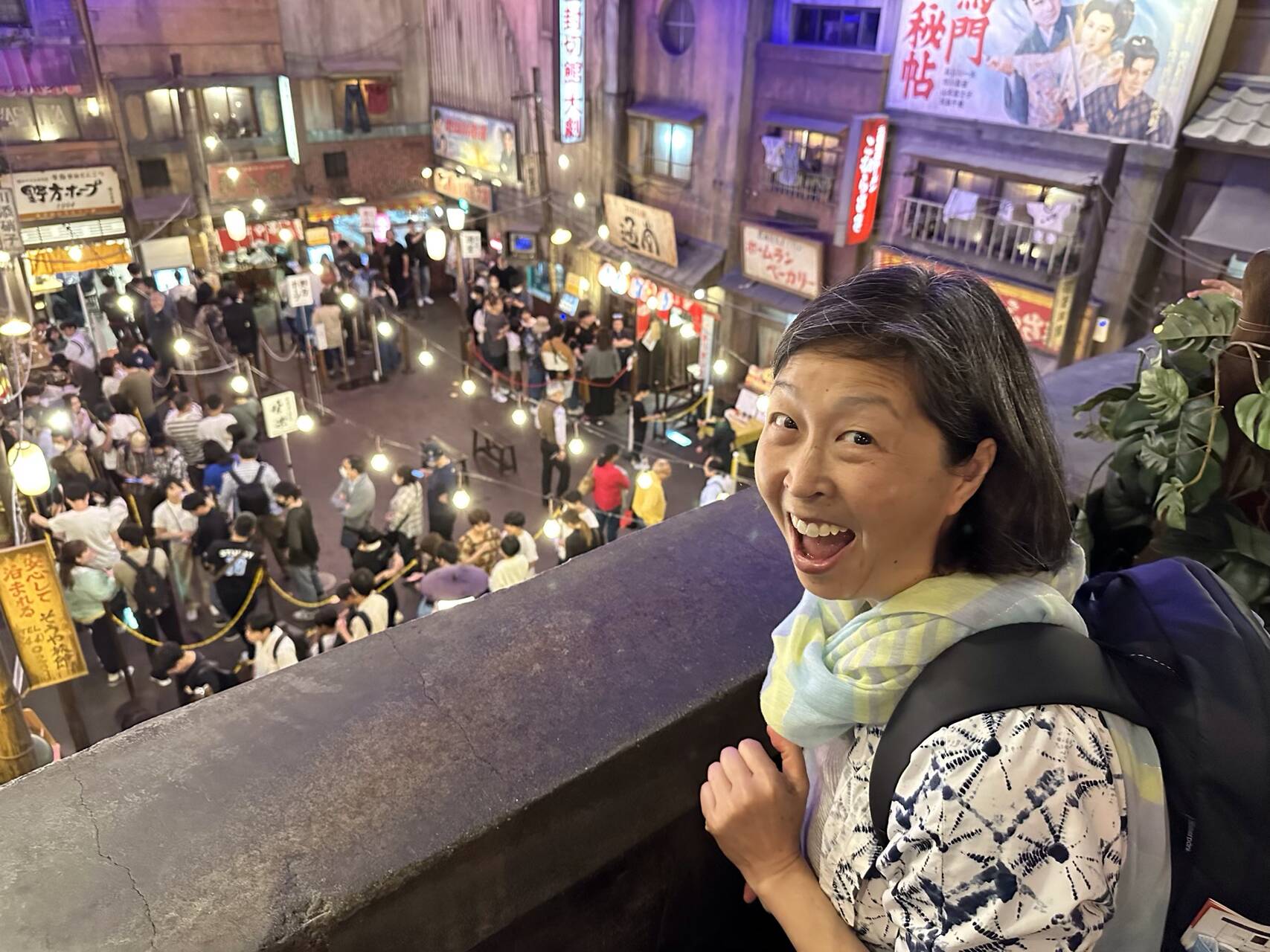 It was a fun lunch stop.