Our trip is winding down, today is a shopping day before we get on the plane tomorrow. Shinjuku was looking bright and cheery this morning.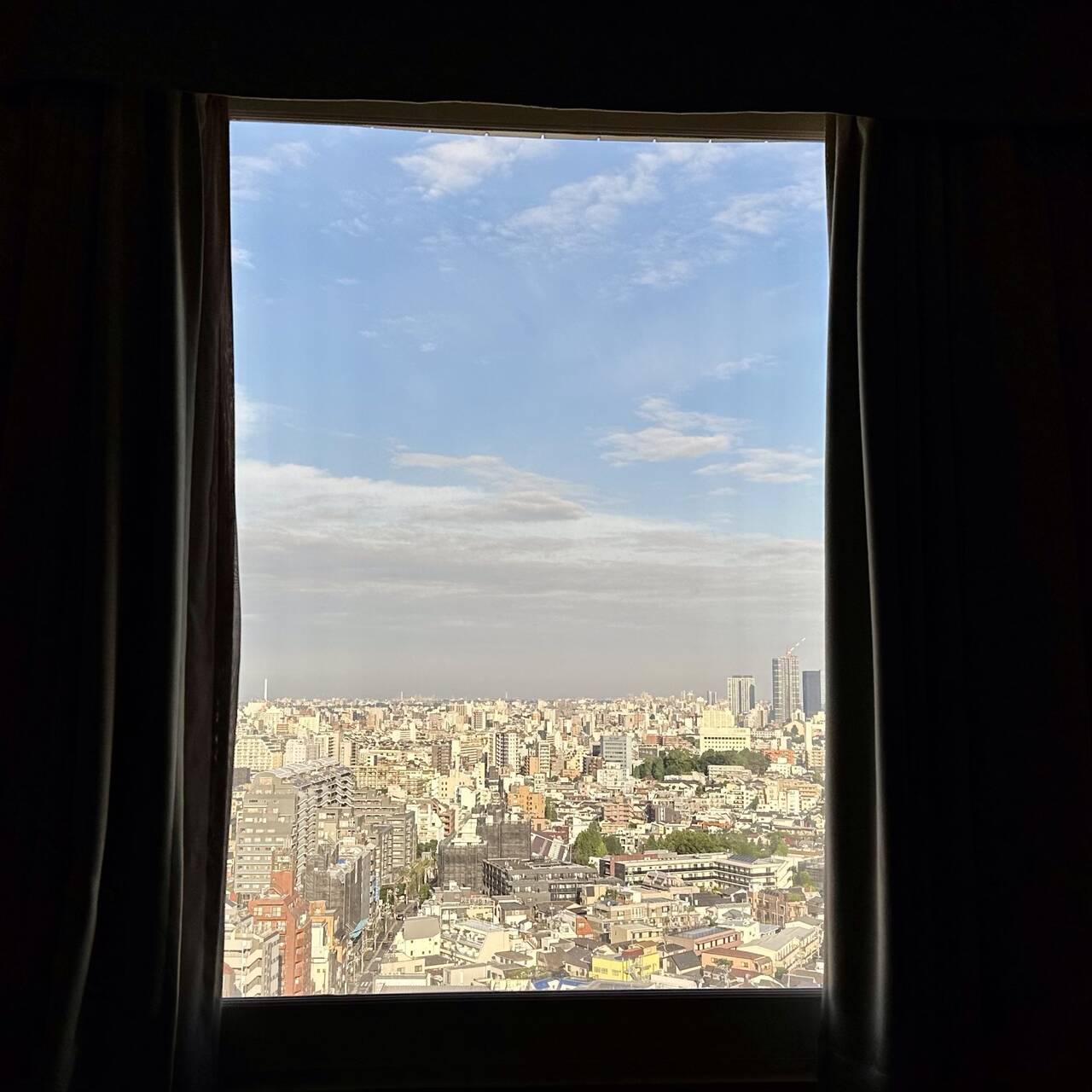 Actually we're just north of Shinjuku in a rather ethnically diverse neighborhood. Lots of Halal restaurants and shops, along with Nepalese and Uighur. It's a contrast to the slick Ginza district or the trendy feeling of Shibuya or central Shinjuku.
But today we went to the more traditional shopping streets of Asakusa. Lots of tourists and school kids were there. I don't understand the Japan school schedule, there seemed to be loads of school kids milling around at 11:00 am, which you would think is prime school time. It's not Golden Week, New Year's or Obon, so I don't think they're on vacation. Are they on lunch break? 
This busy mall may look like just souvenir and snack shops, but there's also some specific clothing and fan stores we need to visit.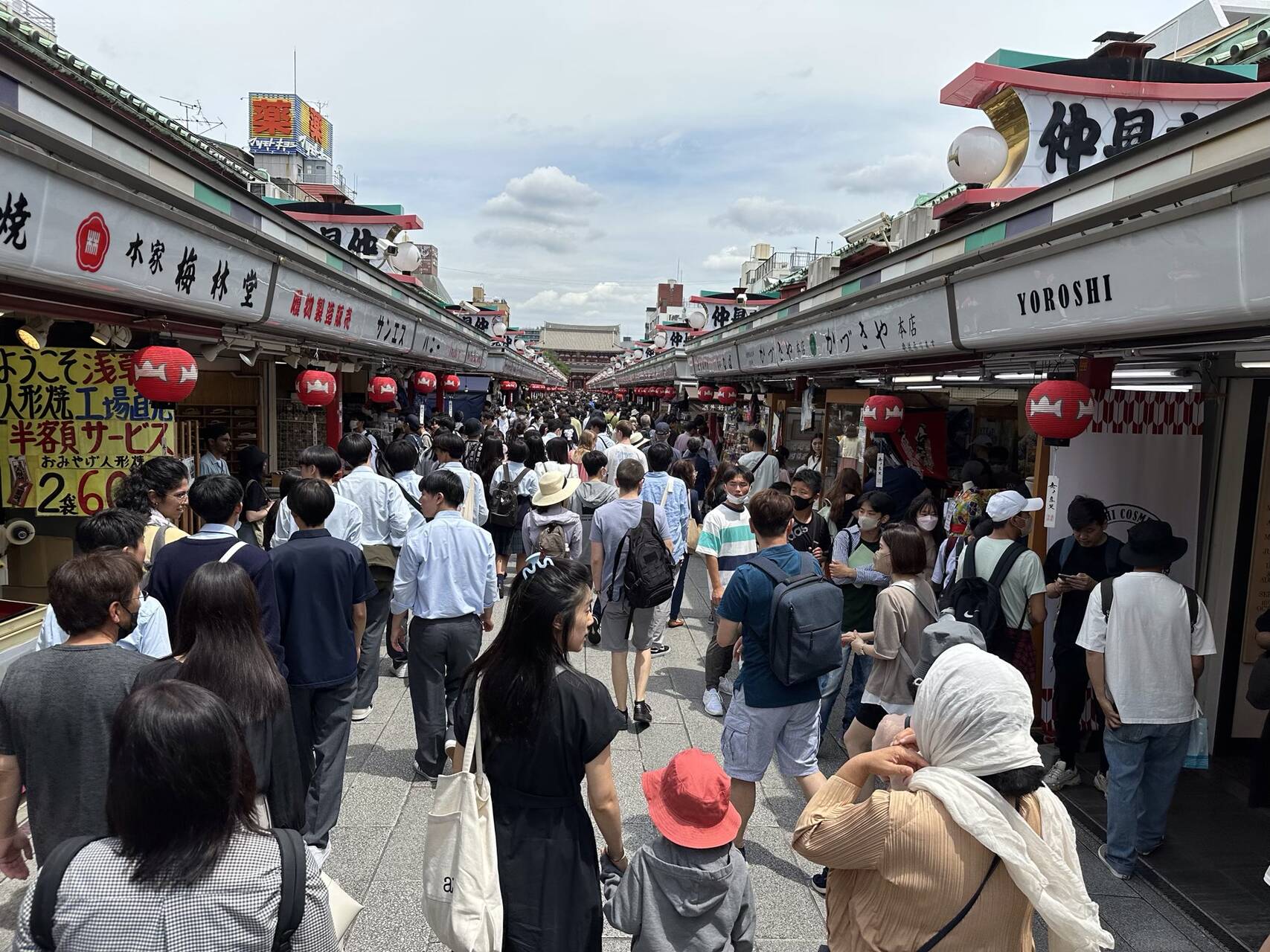 Michele is buying for a costumed dance that is two faced, a girl on her front and a boy on her back. We need a specific stripped scarf, a very specific striped fan (9 ribs), and some baggy pants. Michele's taiko network has given us some leads. First up was a clothing shop on the main mall that had the scarf - score! But just one, we were hoping to bring back three (two for other dancers). Then to a fan shop just off the main drag.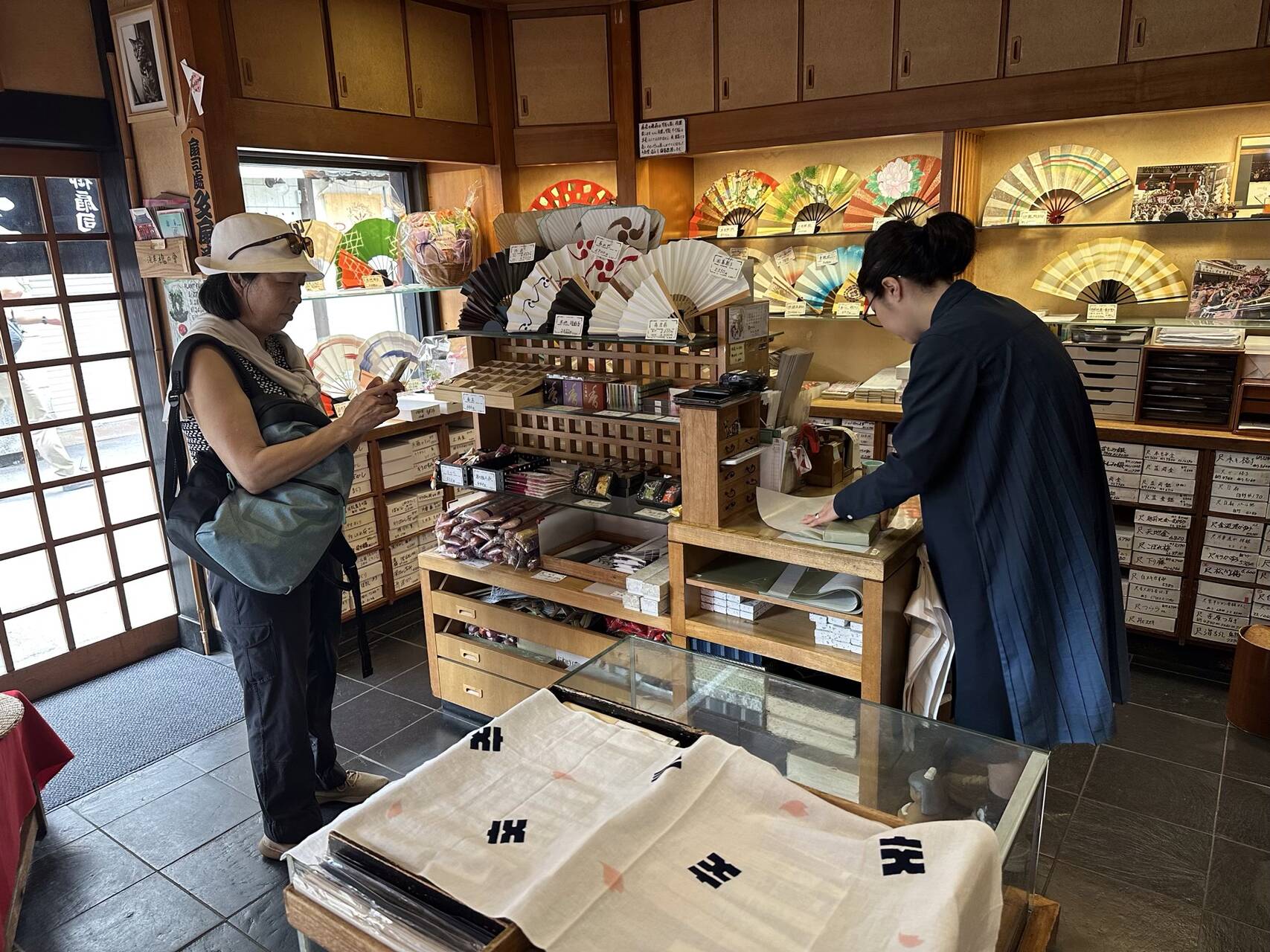 They had the fan - score! We've been looking at fan shops wherever we've been, but the fans have always been too many ribs and too fancy. She's just a country girl (in the dance).
The pants were harder to find. We went to a shop that sold matsuri honten and other clothes, but no luck, and they weren't very helpful. I think that shopkeeper was our only unhelpful person in Japan.
We pursued another lead near Ueno station.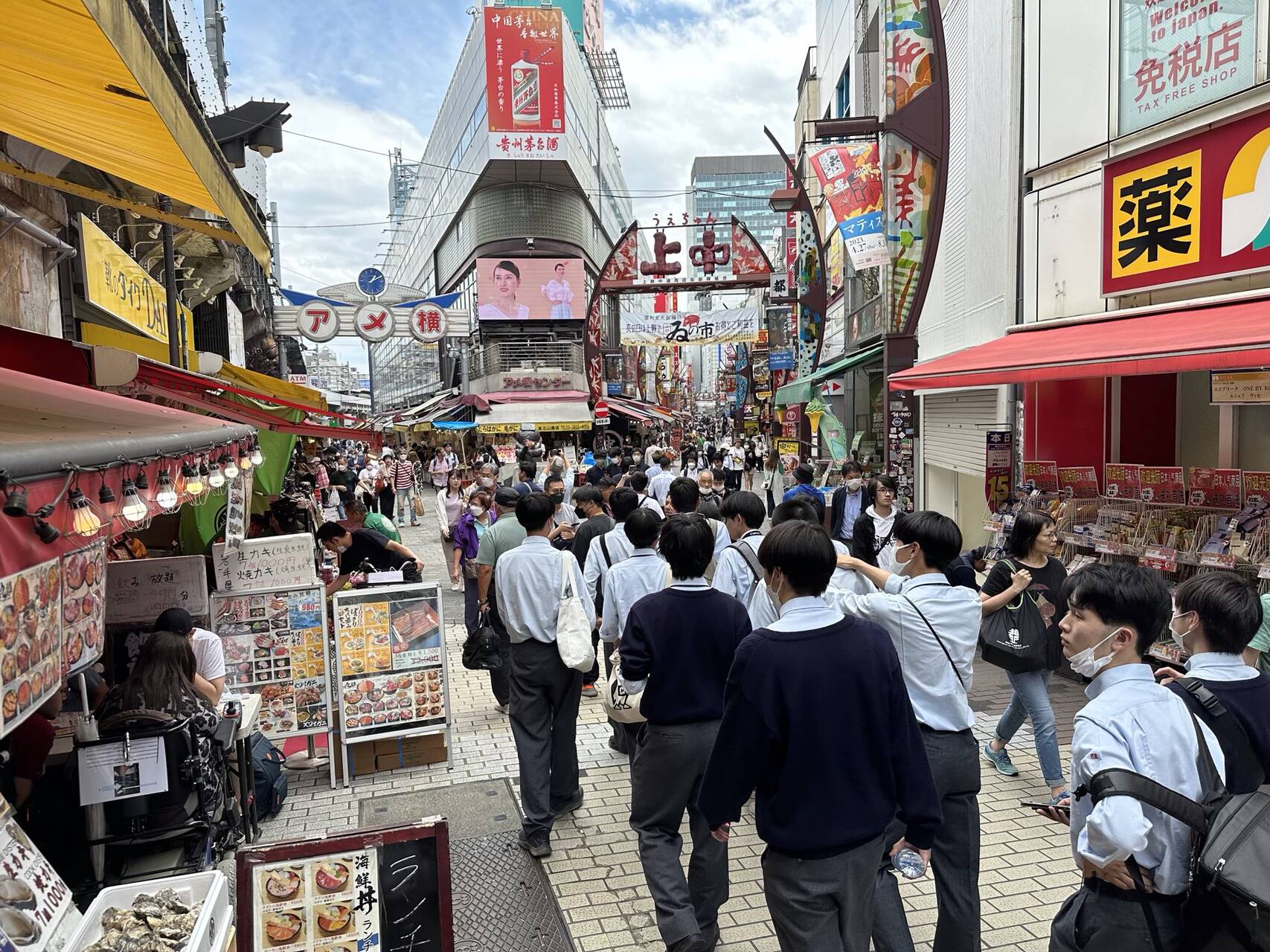 No luck here either. Google says the shop is somewhere inside or outside that wedge shaped building, but after negotiating the warren inside once we gave up.
We treated ourselves to a fancy Chinese dinner at Karin for our last evening in Tokyo. We have good sushi and Japanese food in general in San Diego, but we're light on Chinese food, and especially high end Chinese. Din Tai Fung is about as fancy as it gets.
On our way we saw this spot: