We woke up to the sound of rain on our Tokoname shipping container, so it was time to bust out the rain gear for a wet walk back to the train station. It was a grey and damp day, so not many photos.
We grabbed some breakfast at the Nagoya station, featuring an egg on a thick slice of very white bread. They really like their bread and rice refined here, not a whole lot of bran.
Riding the Shinkansen in the rain was interesting - there was a constant sheet of water shimmering over the windows. Once in Kyoto we made our way up to the meeting spot for a cooking class and got there a little early. We strolled over to a river where this heron was fishing: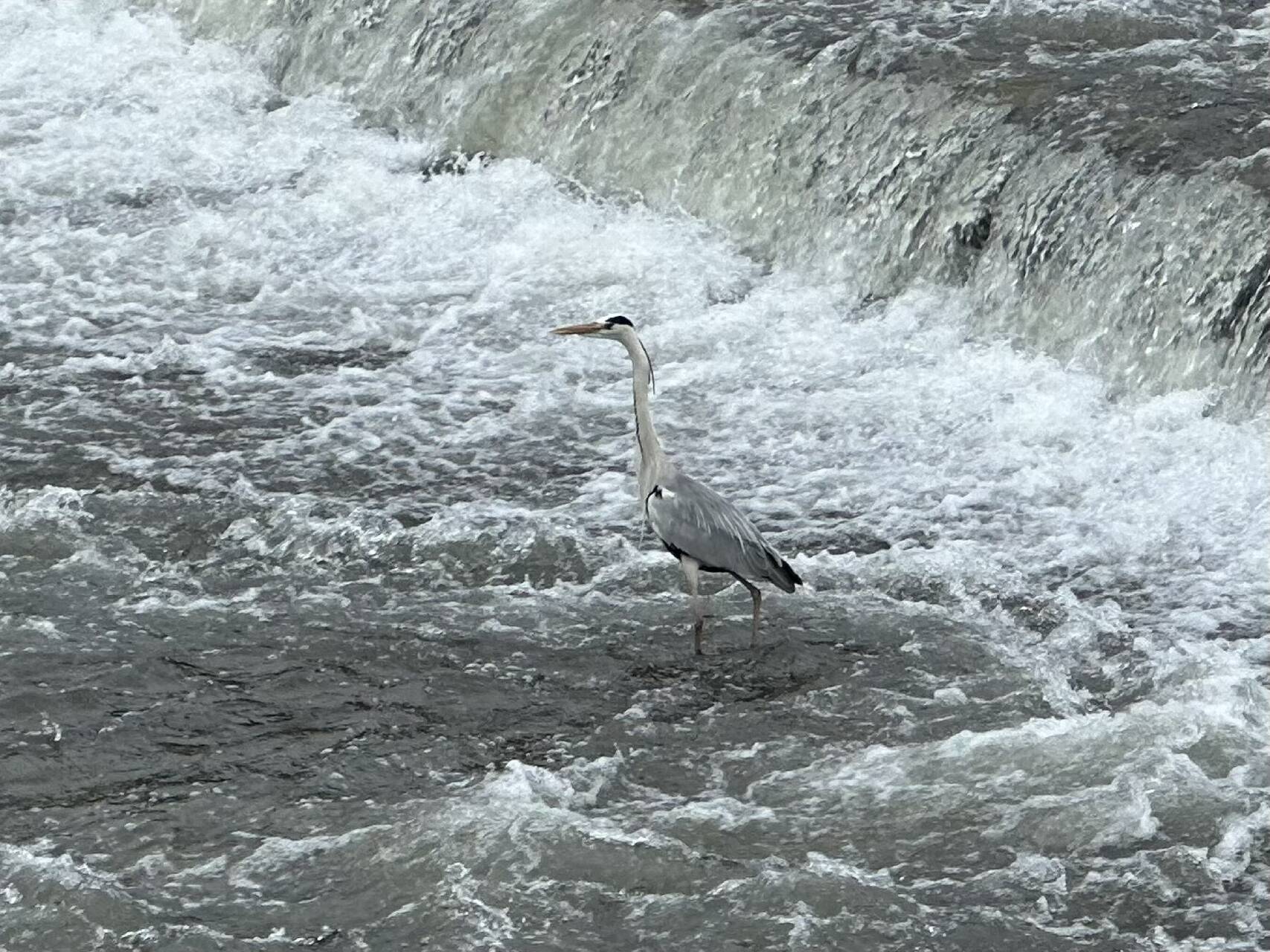 There were also a couple of enormous carp swimming the shallows near the bird.
We met up with four other tourists at the bus stop meeting spot and walked a few blocks over to a house where the class was. This amusing garage situation was across the street - that's a precision parking space to back into! Thank goodness for right hand drive in Japan, otherwise the driver would have to crawl over to the passenger side to get in and out.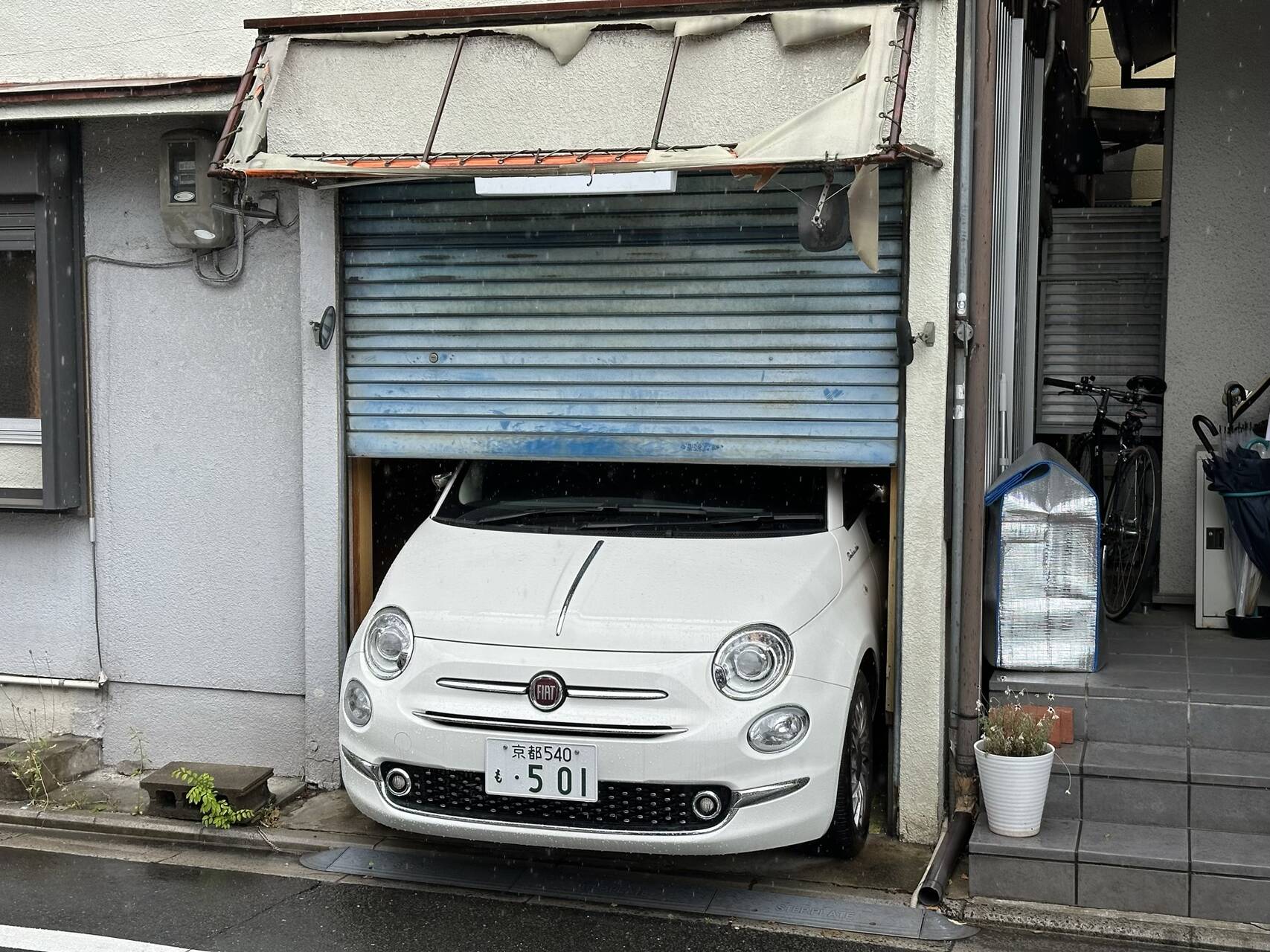 The cooking class is put on by Taro and his wife Yoshiko in their home. It was an old wood house with exposed hand hewed beams. Taro-san was great, funny and personable.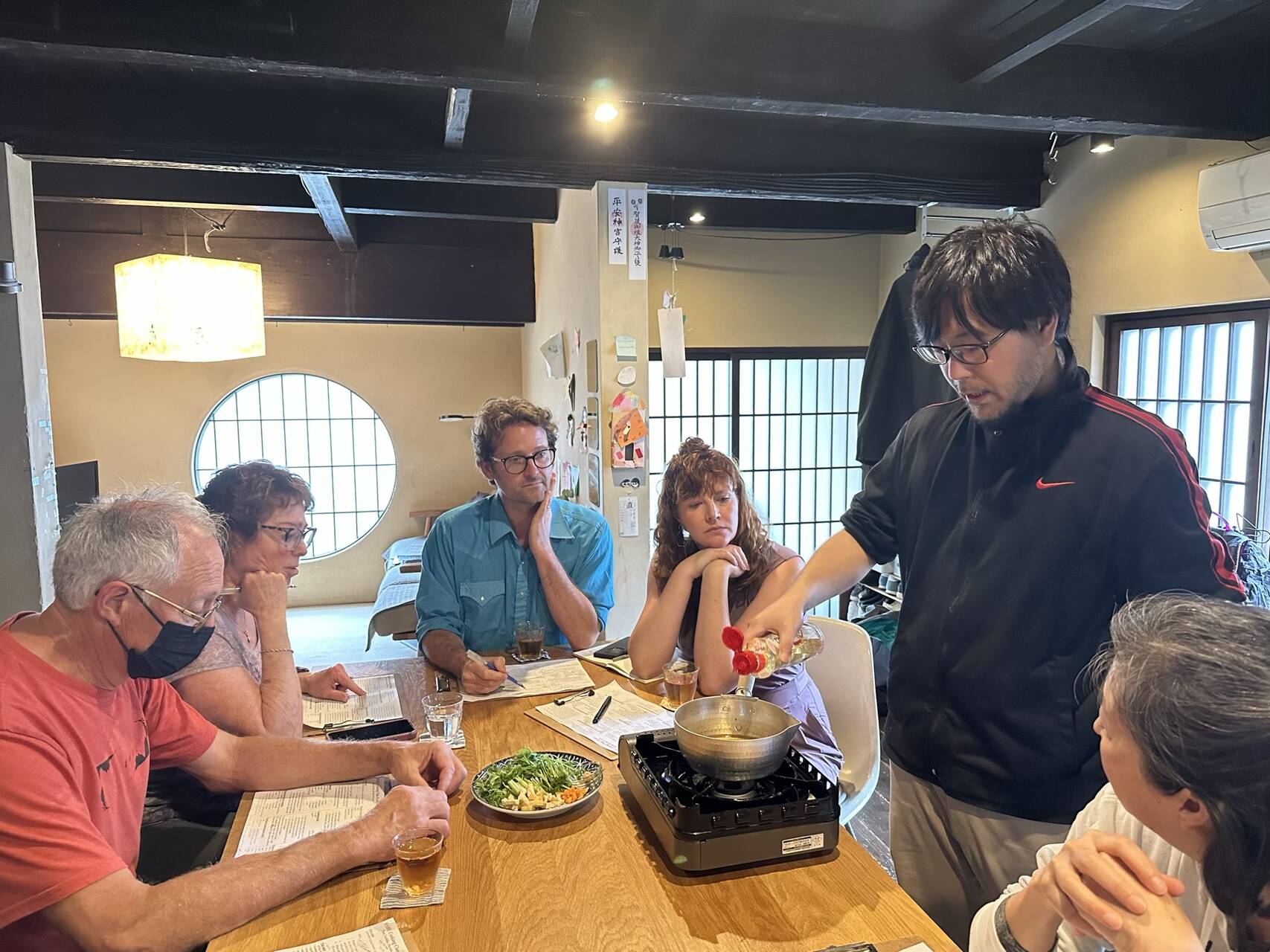 The only problem was that I had eaten a pretty light breakfast and no lunch, and now we were taking several hours to cook up a tasty meal. Tempting aromas filled the room, so hungry, cooking, hungry, chatting, getting a little dizzy, plating, hungry, and finally…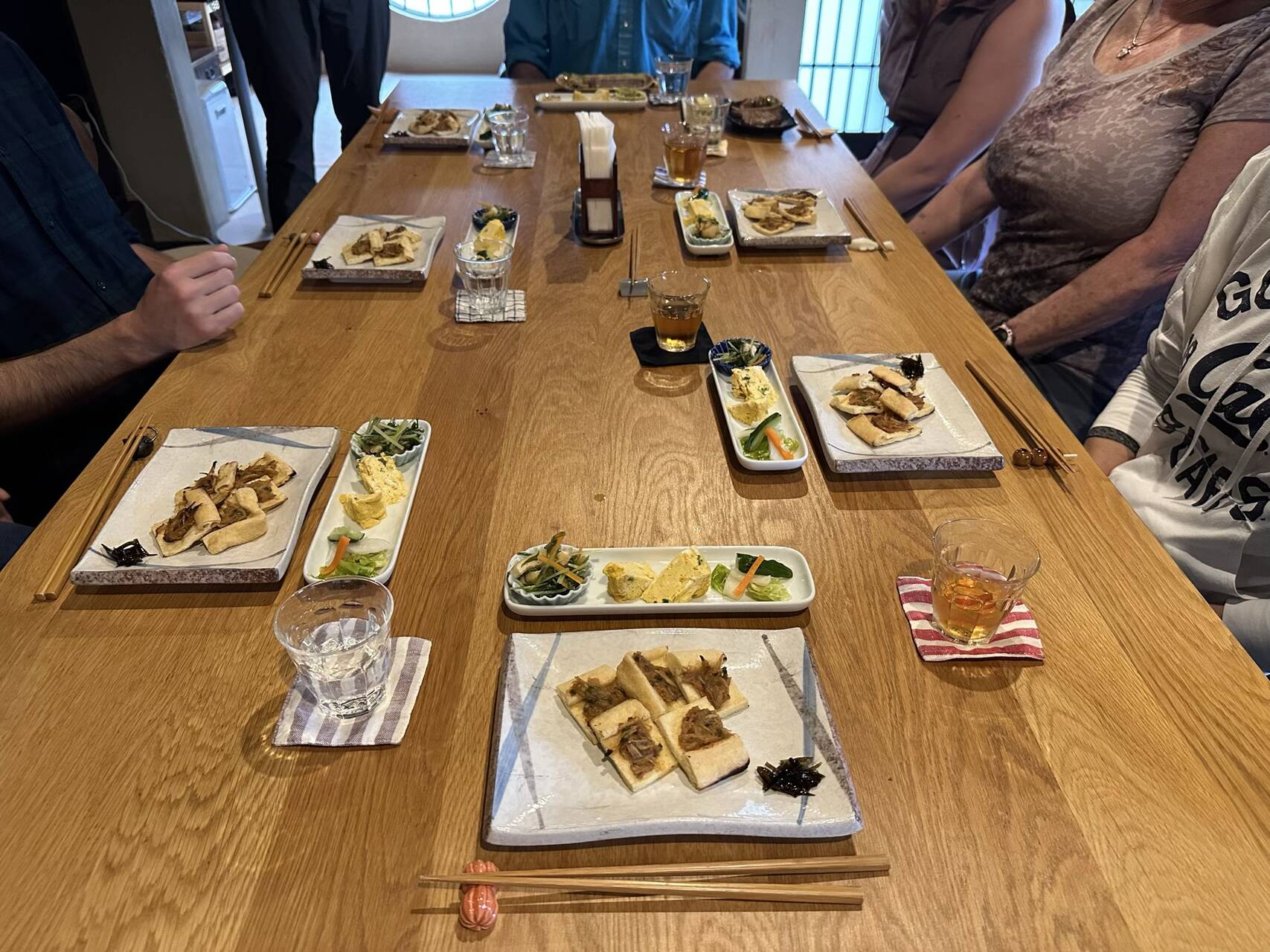 Time to eat!
We talked about how fish permeates Japan, it's in everything - dashi, sauces, condiments. Two of of our classmates were vegans from Oxford, but had gone pescatarian while on their trip. Taro said that most Buddhist monks in Japan eat fish.
It was delicious but not enough. We went out for okanomiyaki later that evening. It was fun to compare my home made okanomiyaki to the real deal and pick up a couple of pointers. For example, here they mix the flour & starch batter with dashi, mix that with cabbage and some meat (e.g. squid), then break an egg into that just before cooking. In other words, keep the egg for last, don't mix it in to the batter.