We turned a corner from the cemetery and met with absolute throngs of people, busloads of tourists flowing in a human river following "One Way" pedestrian signs. Representatives from most of world had been sent to tour the Kiyomizu-dera temple, Italians, Brits, Germans, Koreans, Americans, Vietnamese, and on. Many guides leading their flocks with a little pennant or stuffed animal on a pole. And on top of that big groups of Japanese kids in their school uniforms (on a Saturday!). 

Looking at my camera roll I realize I didn't take an pictures of the crowd, it was overwhelming. The temple itself is a collection of (predictably?) impressive buildings, like this one: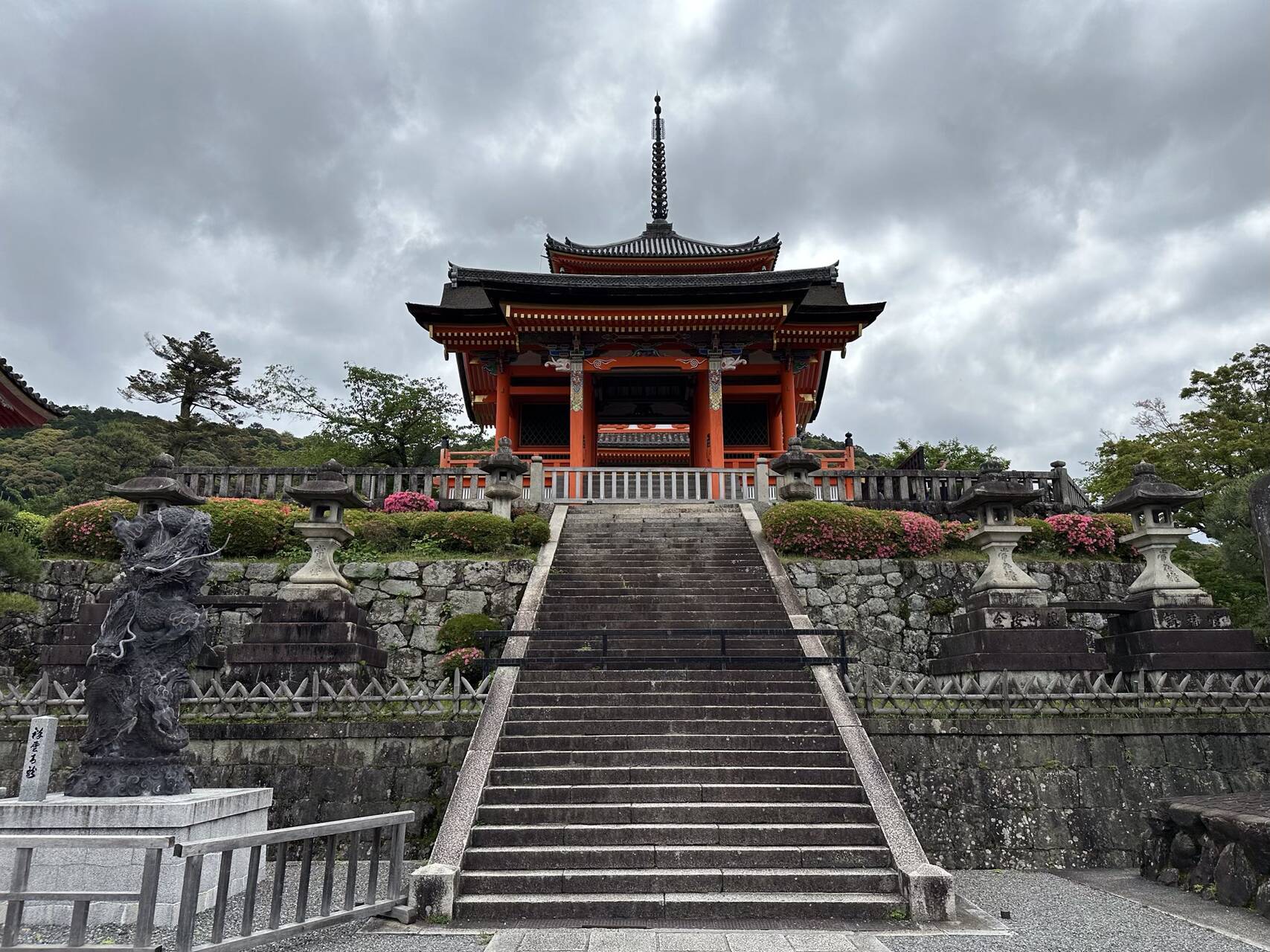 And you climb up there, thinking that's what you came for, but no, there's another level, and another... The throng was flowing towards the grand finale temple. Along the way the details were great: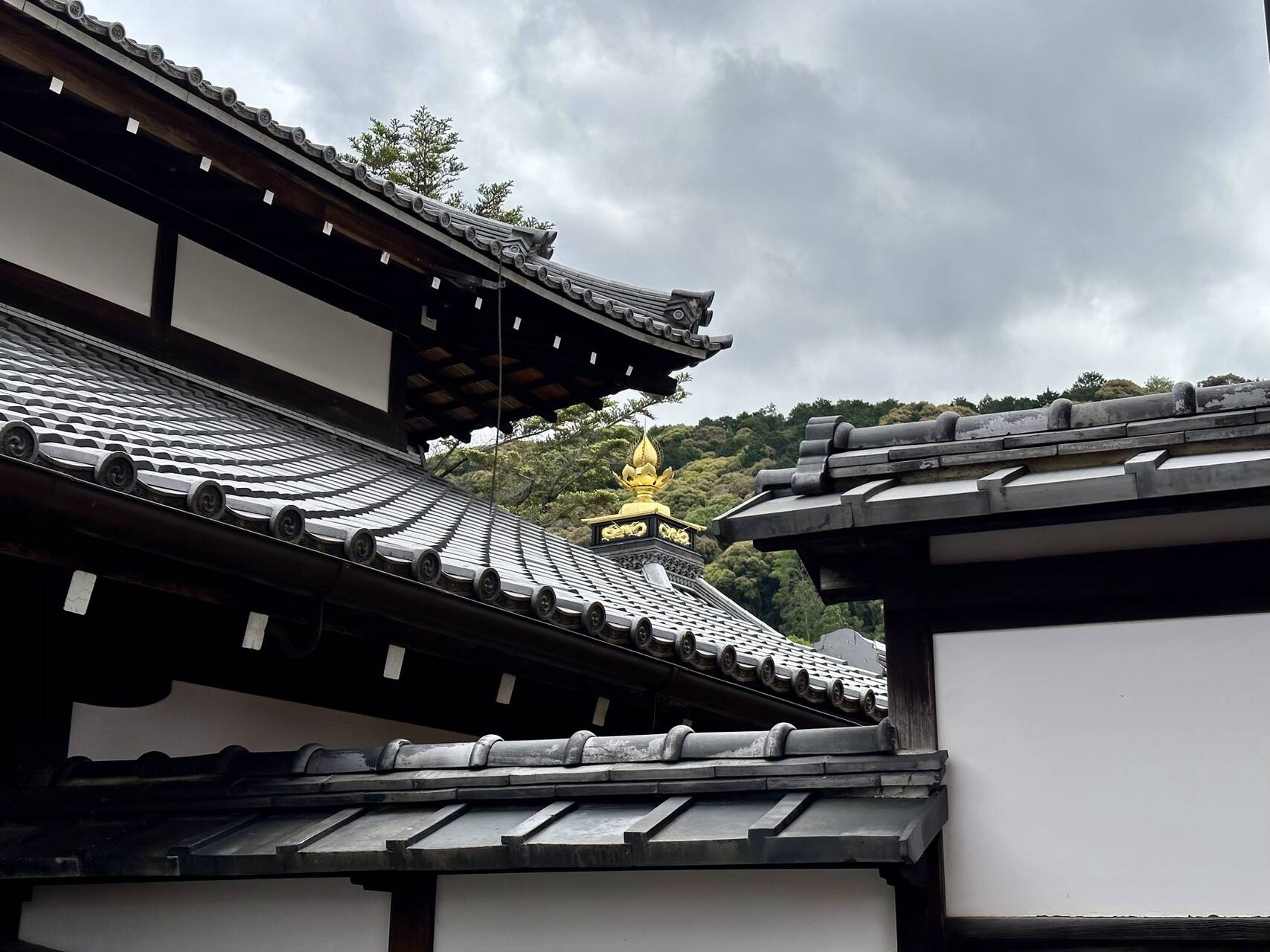 And the dragons fierce: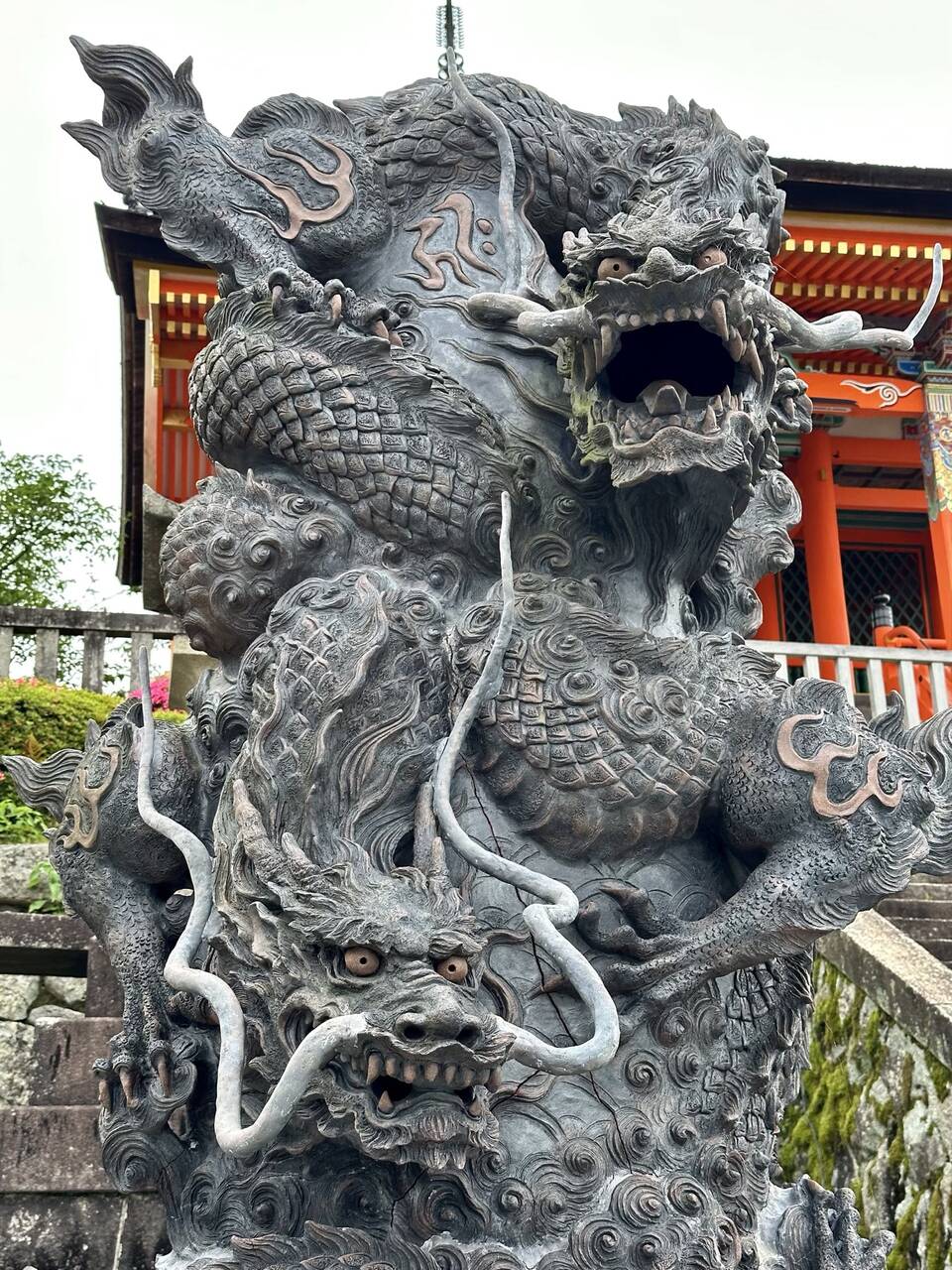 But the crowd was too much. We bailed out of the throng and went down a side path, and quickly, like the cemetery, it was relatively quiet with only a handful of people. And this charming collection of stone buddhas: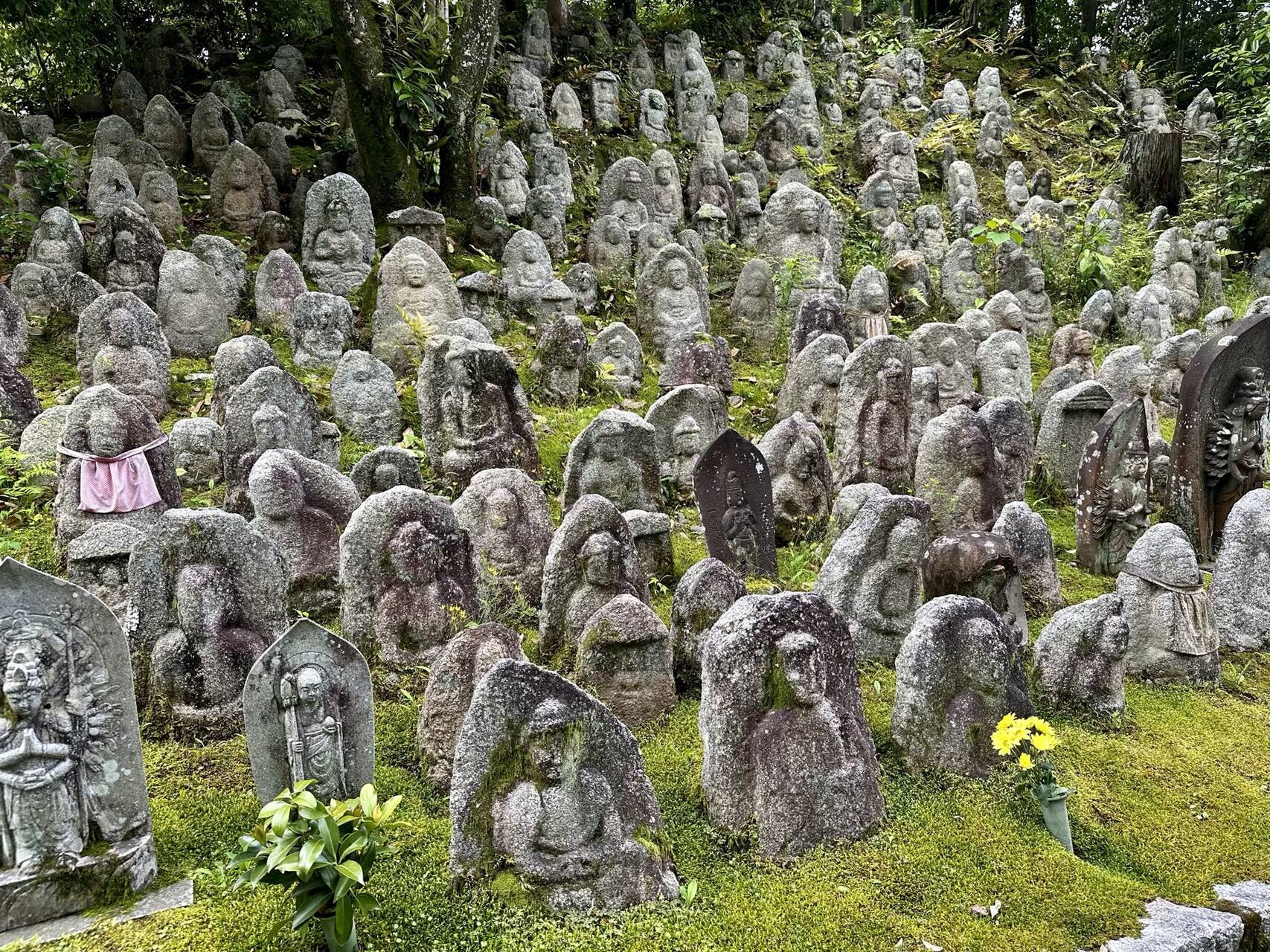 We went back down the hill through a packed busy street lined with shops. The shops themselves were actually classier than they could be, although about half of them were selling sweets. Soft serve ice cream was especially popular.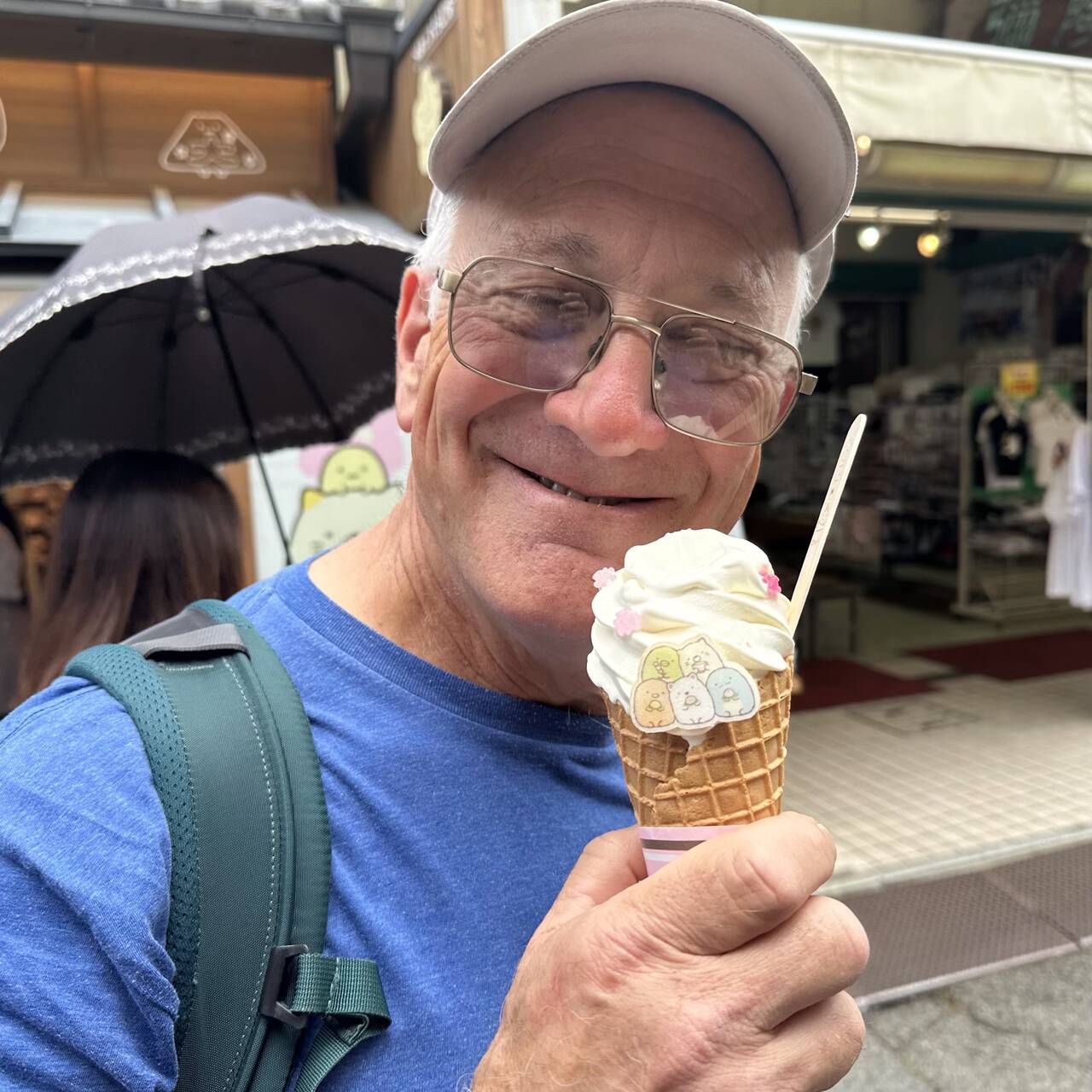 We decided to head for the Philosopher's Path.