Near the Philosopher's Path is a beautiful Buddhist temple (seems like you're never far from one in Kyoto), Higashiyama Jisho-ji. H-J's beauty strategy was sculpted sand: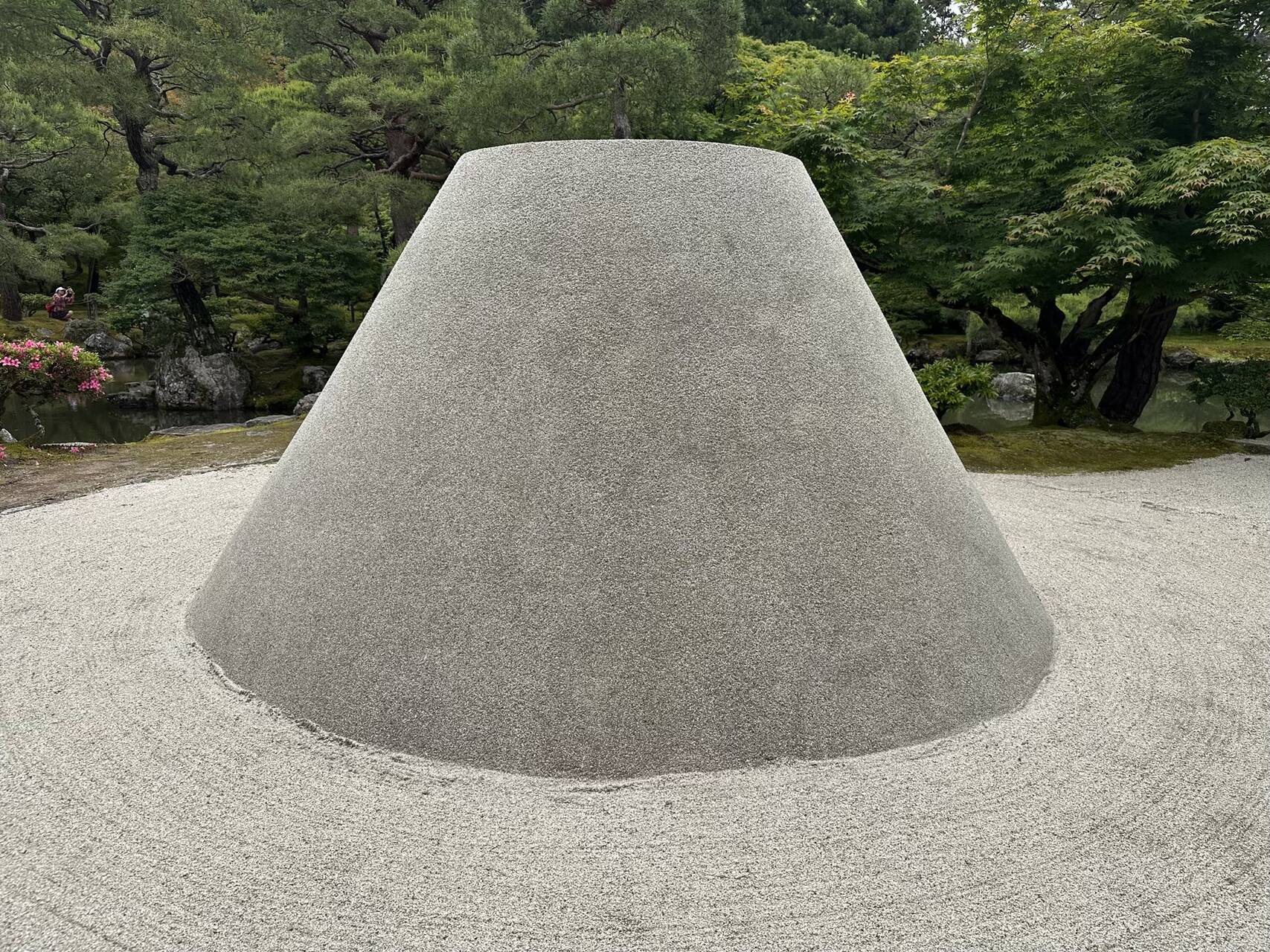 I thought this cone was a great example of Japanese design. A clear idea well executed. Imposing size, crisp lines, it seems so solid and yet it's just sand. Next to the cone was a pool of raised sand, next to a temple building.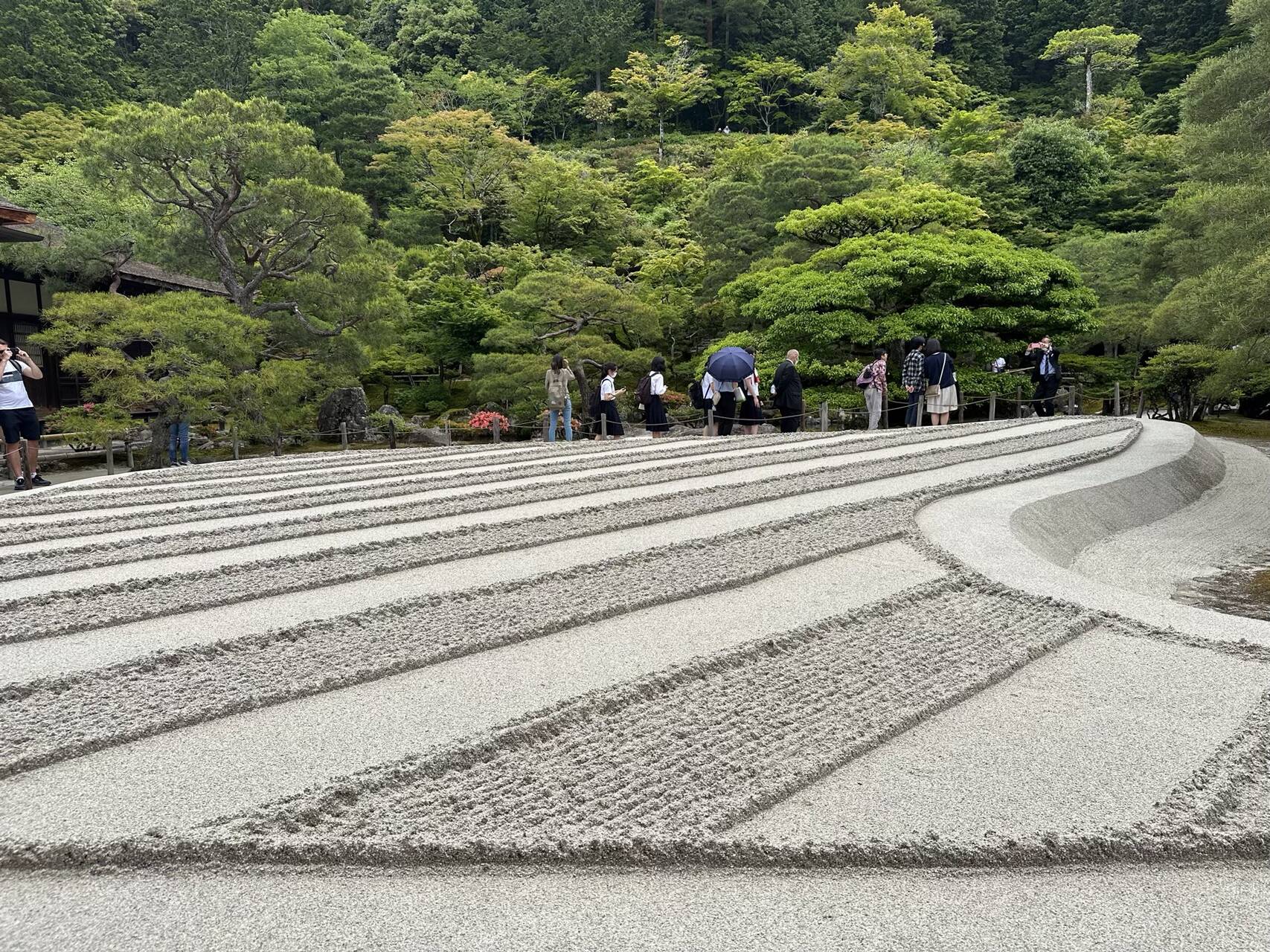 Smooth and rough, curves and lines. Love it. The garden trail above gives a nice vantage point to see it all together.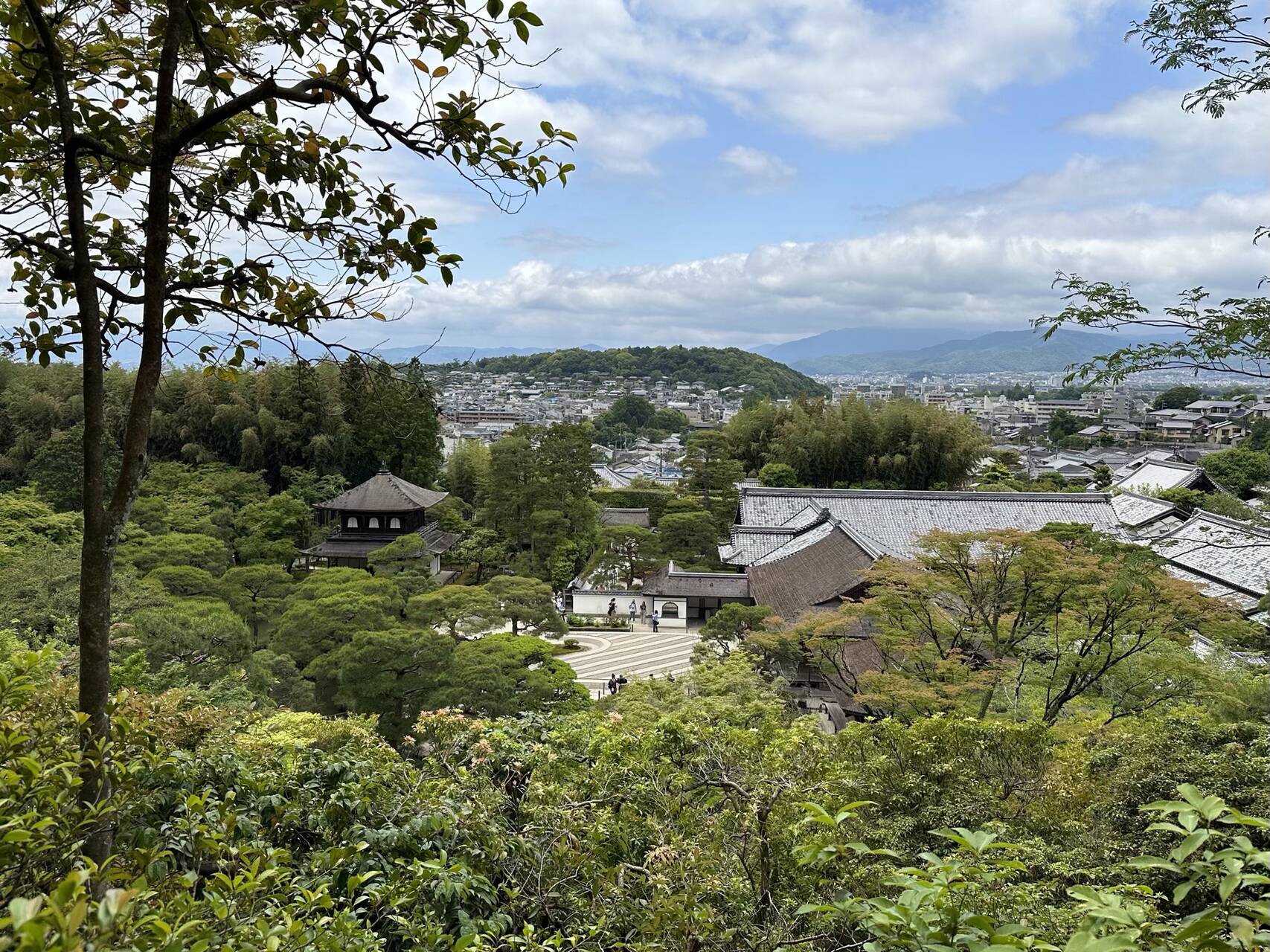 Moss covered the ground through the garden.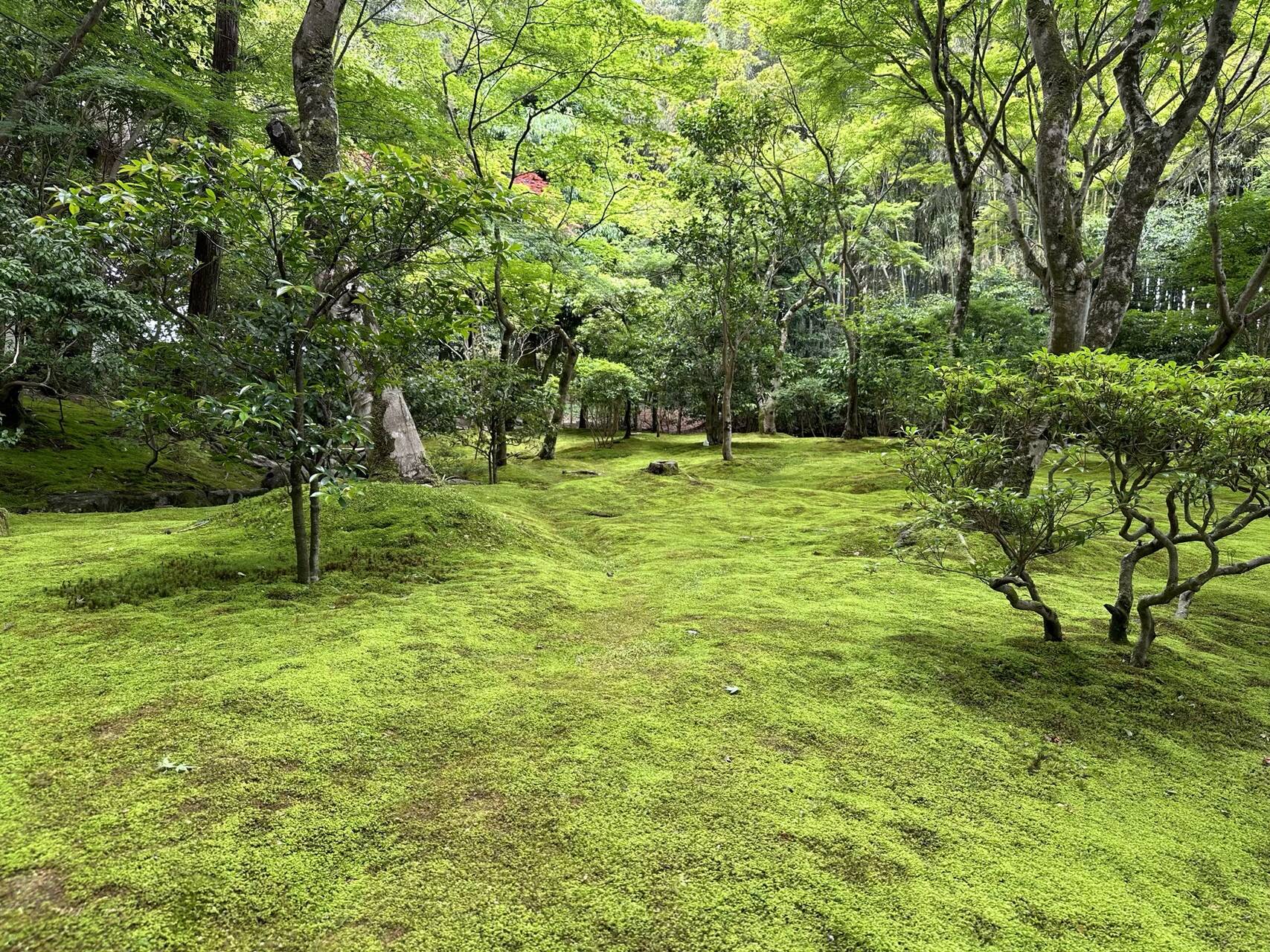 The Philosopher's Path is a nice stroll along a small canal with some little shrines along the way, but now it's mostly a café path.
Michele wanted to see a tea ceremony in person, so we headed over to the Higashiyama district. On the high street the throng was waiting for us.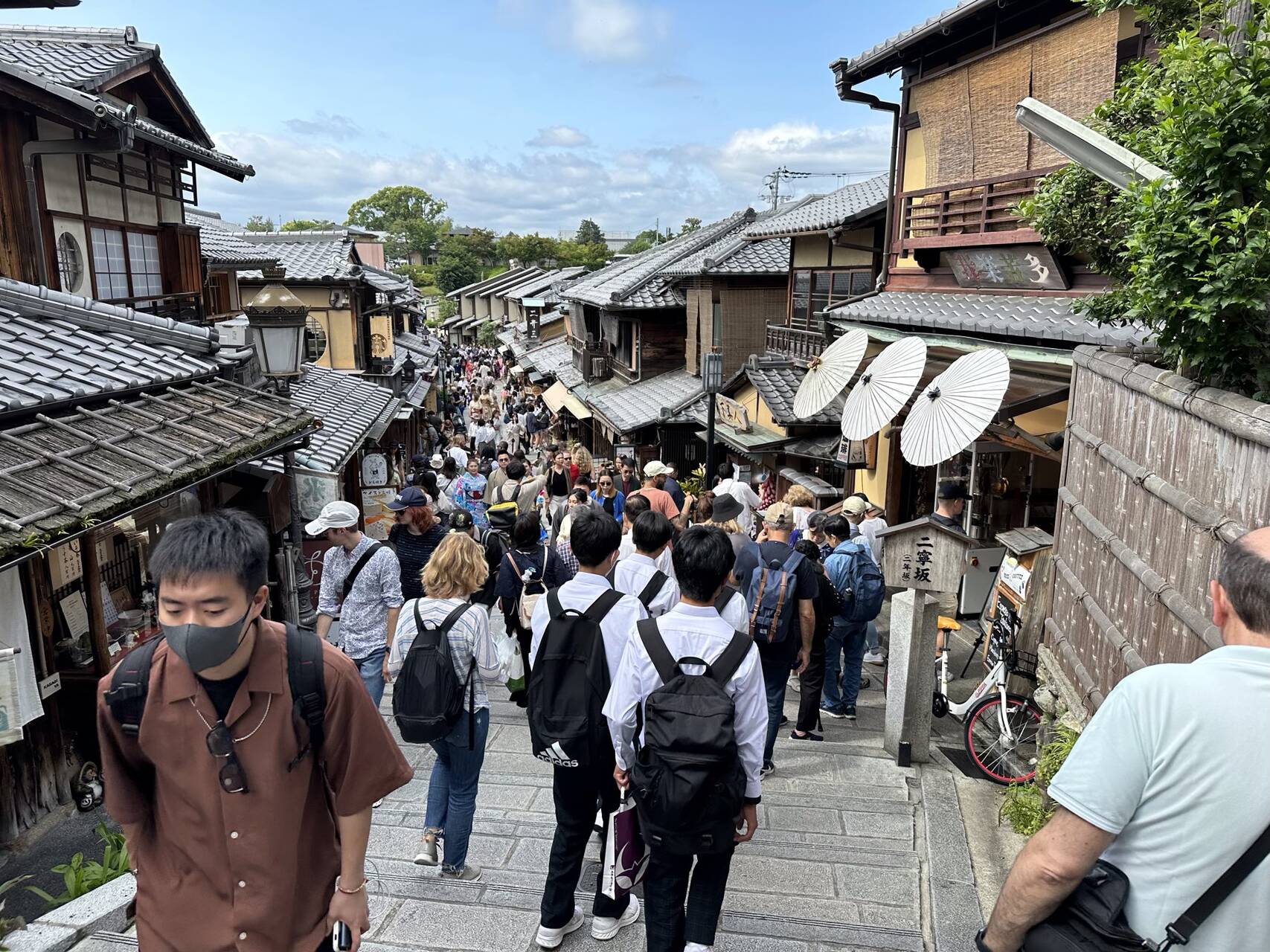 There were some quiet spots too, it changed from place to place. The whole area is a historic walking district.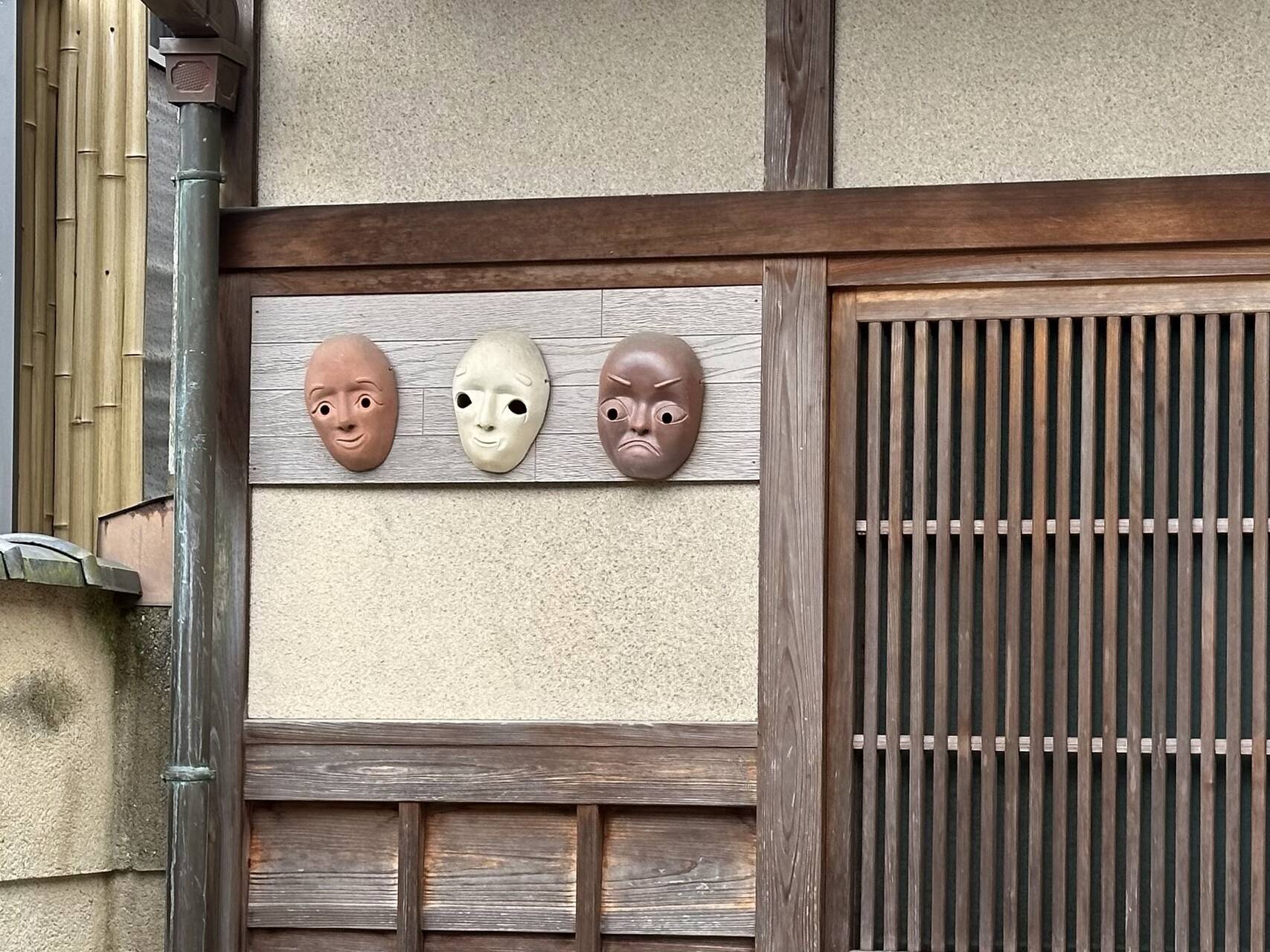 The tea ceremony was interesting to see in person. Yoshiko was very practiced, every move was considered and deliberate. Afterwards we made our own bowl of matcha.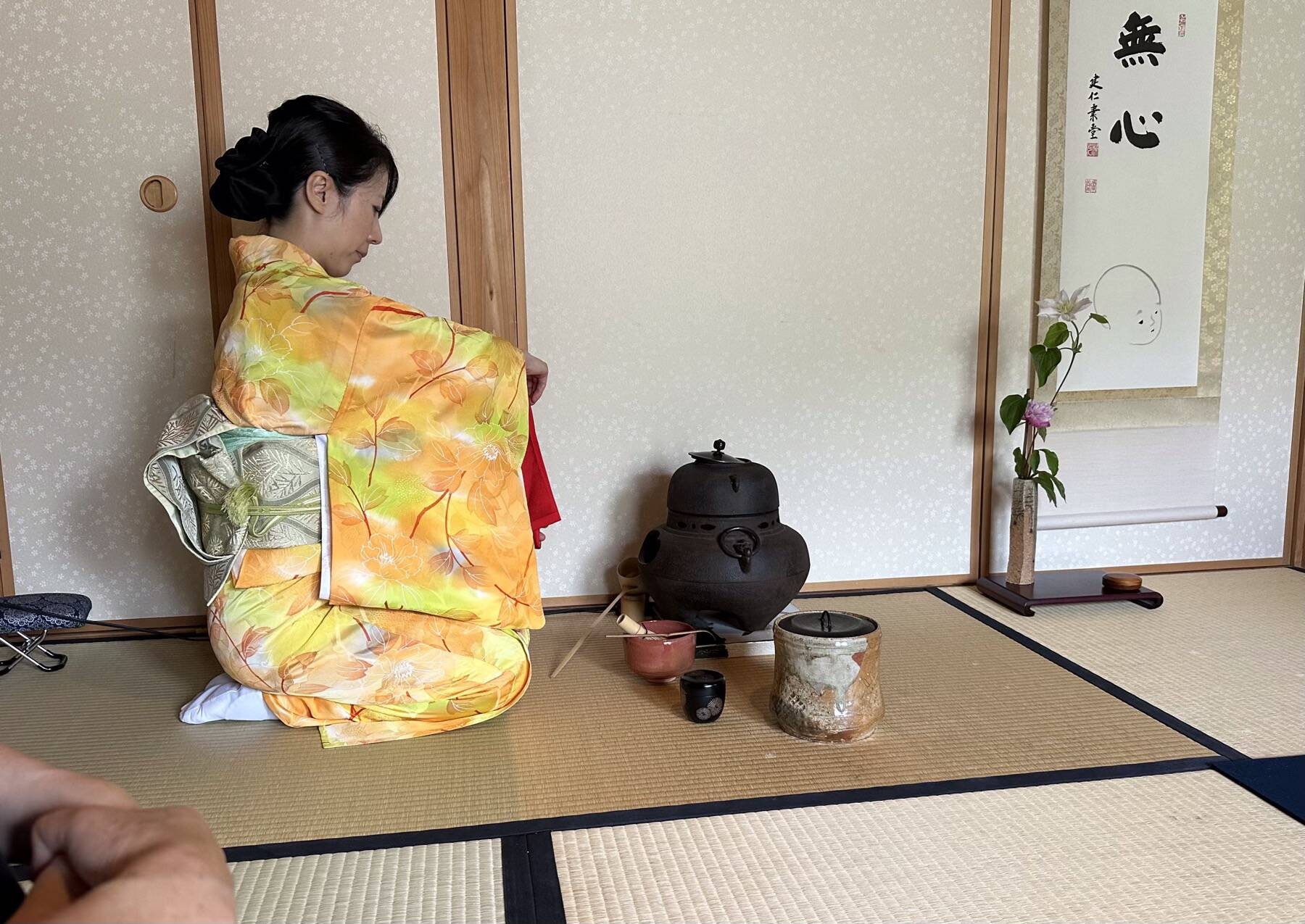 I'm ambivalent about the throng, of which we're of course a part of. Kyoto is special, it's a unique place and seeing it in person is a treat. I think they do a pretty good job of limiting the impact of the crowds at the temples, by having you keep to a one way path. The historic district is tightly controlled. For example there was a Starbucks in a historic shop on the Higashiyama high street but the only signage was a small "Starbucks" embossed into the wood next to the entrance.
But clearly the power of Instagram is at work, there are crushes of people taking selfies at very specific spots. There were "No Photography" signs all over Higashiyama because the whole posing for a shot process clogs the streets even more. Even though I enjoyed both places equally, Kyoto is socially the must see place and Tokoname is not on the radar.