There was a handwritten sign next to the Guesthouse front desk alerting guests to the To-ji flea market, held on the 21st of the month, "HOW CAN YOU MISS IT?" So while Bill and Pam checked out a golden temple (they accepted the challenge) we decided to head down to To-ji (yet another huge temple complex near the train station), because after all, how could we miss it?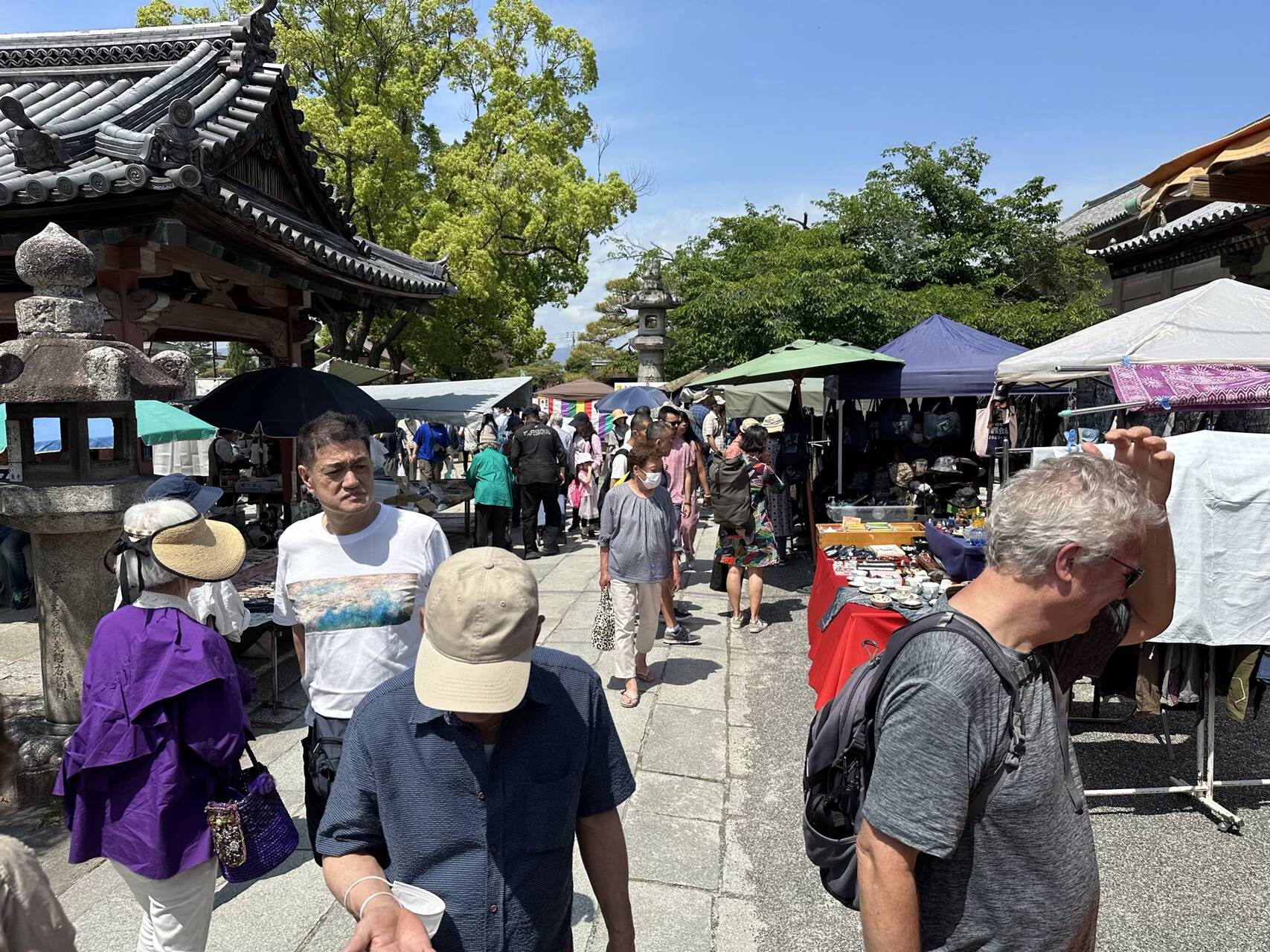 It was a real hodgepodge, from antiques to farm veggies to clothing. And some craft potters for Ken to visit with and buy some keepsakes. We had fun.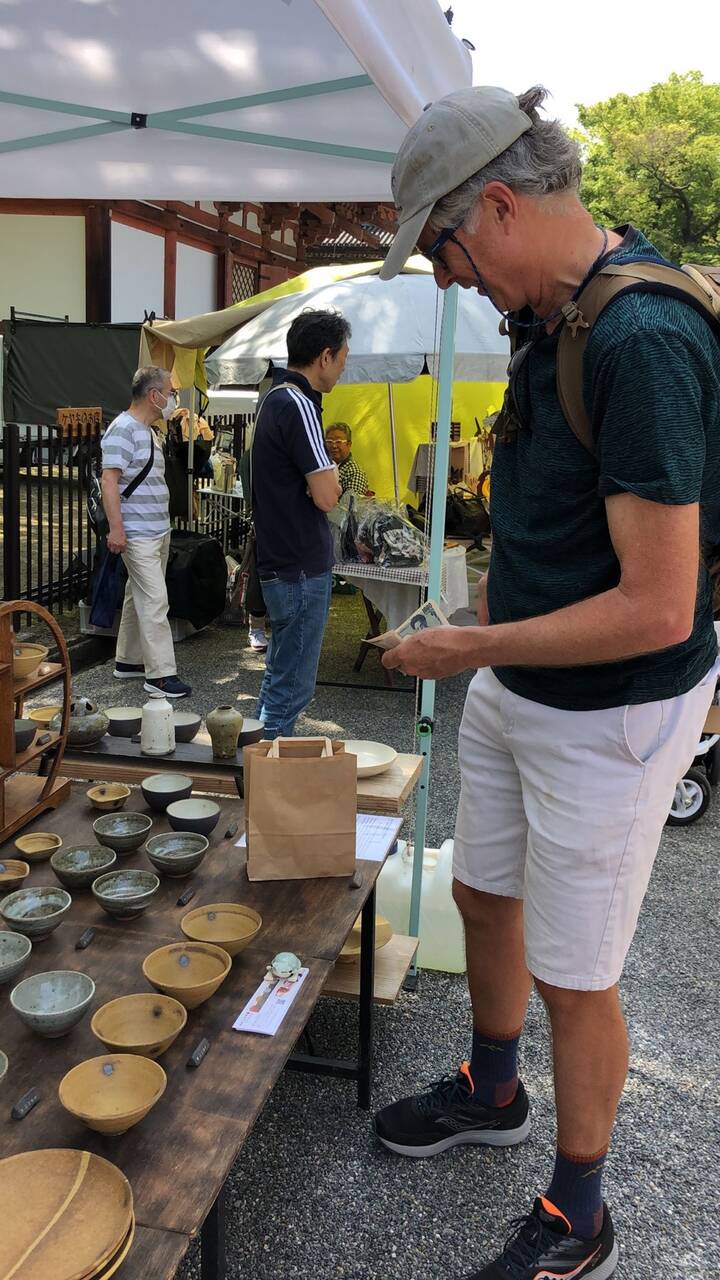 After that we headed for the train station where I had an intense session with the JR Shinkansen reservation machine. I'm glad I did some advance research to figure out which specific trains I wanted, it made it much easier to navigate the reservation kiosk. The longer train rides, both Shinkansen and express, need advance seat reservations, and it seems likes it's best to nail those down at least a few days ahead of time.
We then headed out to Arashiyama, where we read there's a park with a nice bamboo grove.
The Throng was also there! I need a hotspot map of Instagram locations so I know what we're getting into. In the town though was this fue player with a wonderfully clear tone. With Michele learning how to play fue we appreciate the skill involved.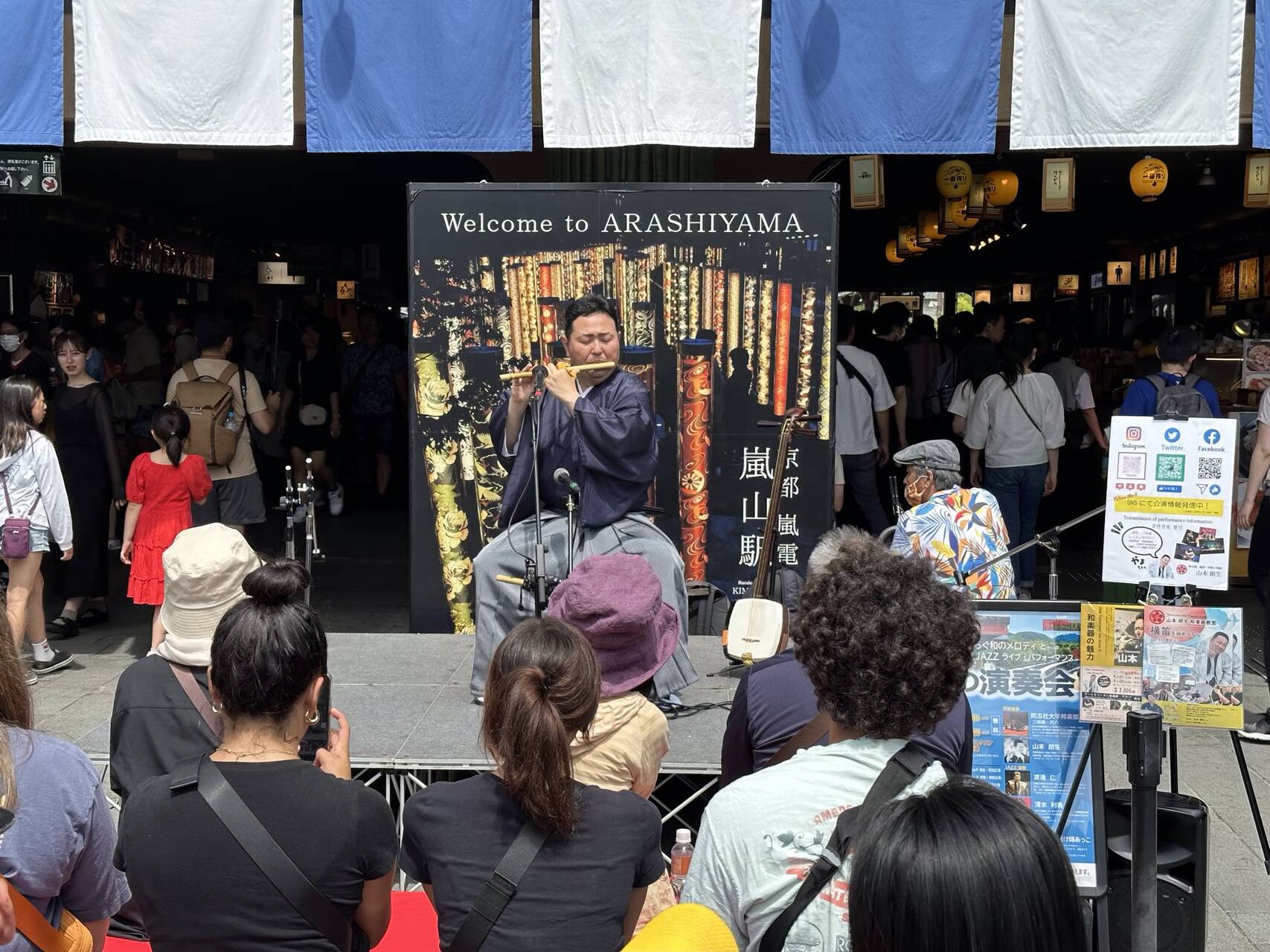 Here's the bamboo grove: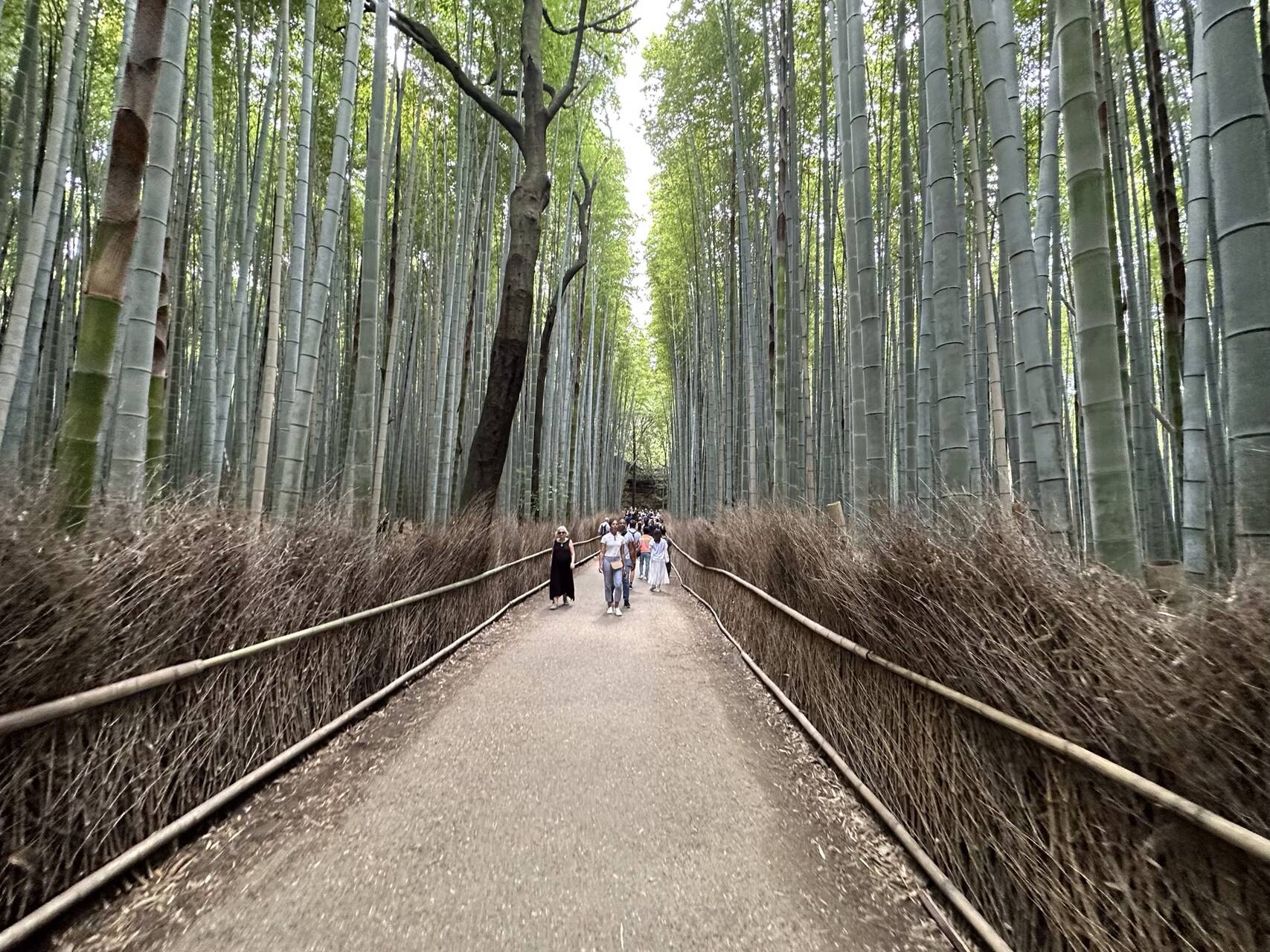 Our HOA back in Carlsbad prohibits spreader type bamboo. This might be why.