On Monday we said goodbye to Kyoto and boarded an express train to Takayama, in the center of Honshu (the main island). The train itself was nice but the tracks were no Shinkansen. The farther we went into the hills the less smooth the ride. It was nearly impossible to work on my iPad, whenever I tried to tap a certain something on the screen the train would jostle and my finger would land on something else.

The scenery was pretty though, low mountains, rice paddies and often picturesque houses.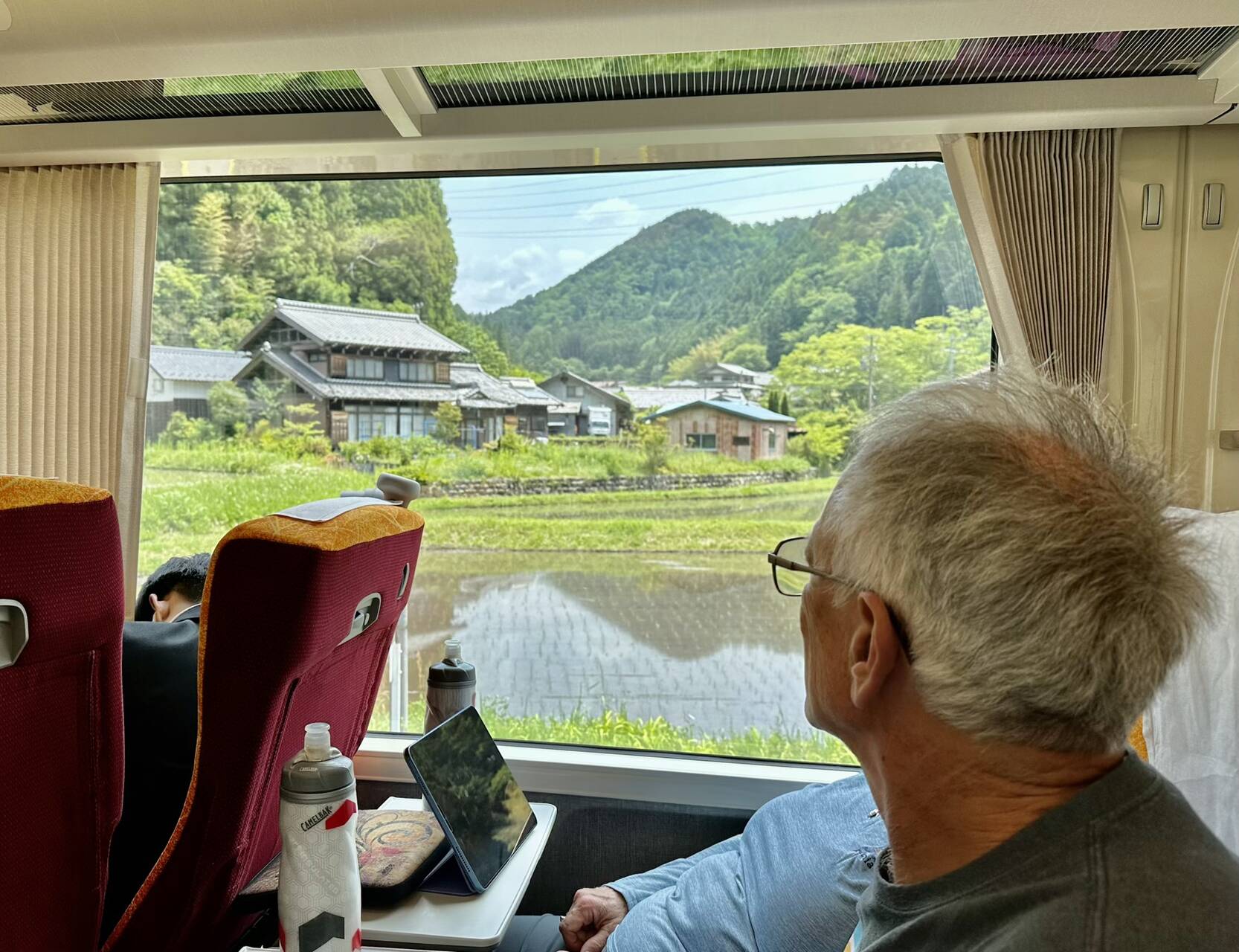 You can tell that arable land is precious here. Even in town a small wedge of land between three roads and and a house will be planted.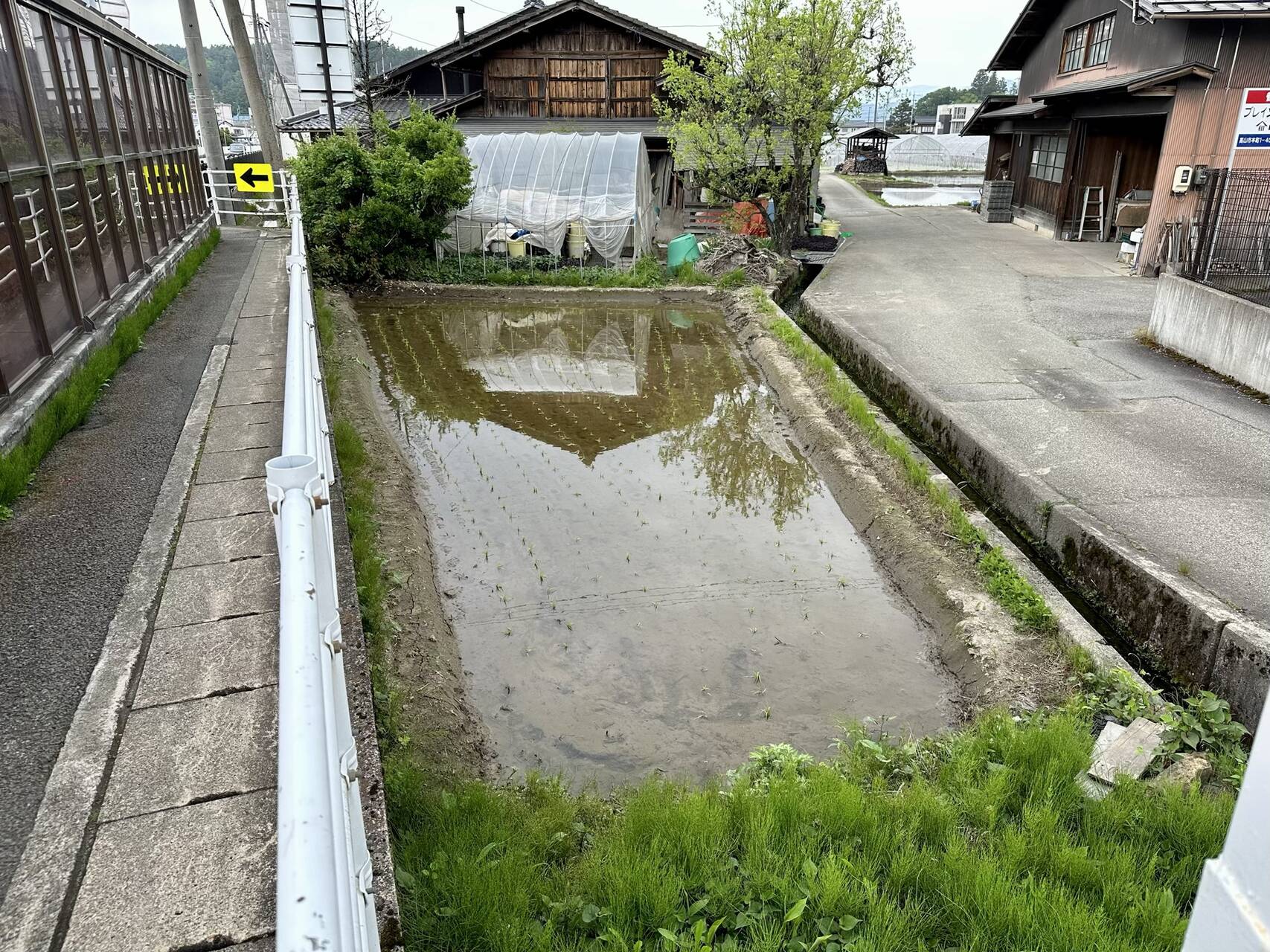 When we got to Takayama we dumped our bags at our ryokan (traditional hotel) and walked a mile near a forested area to the Hida Folk Village, a place where traditional old buildings in the area have been moved to to preserve them.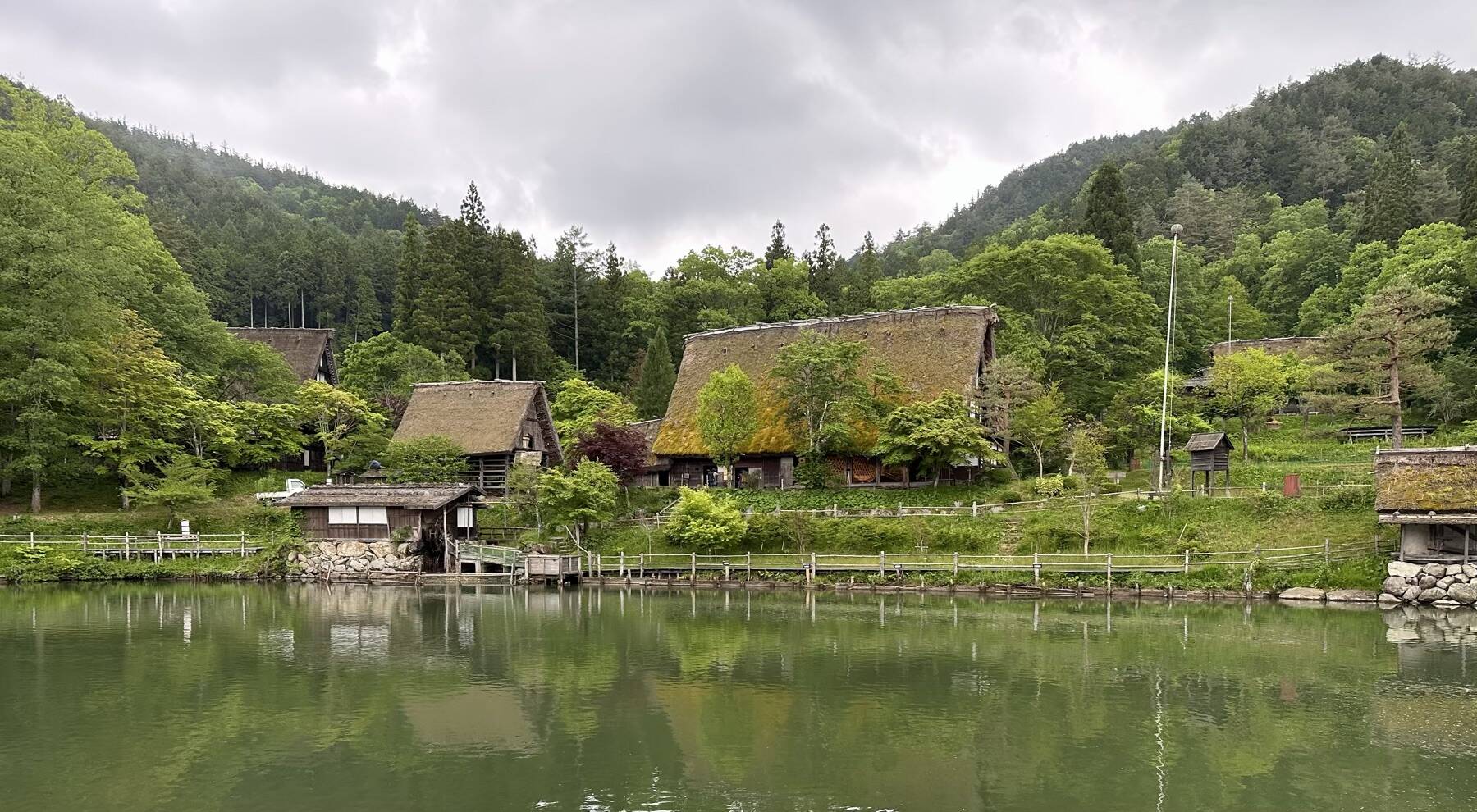 By the way, did I mention that there's monkeys in the forest? I'm not that fond of monkeys…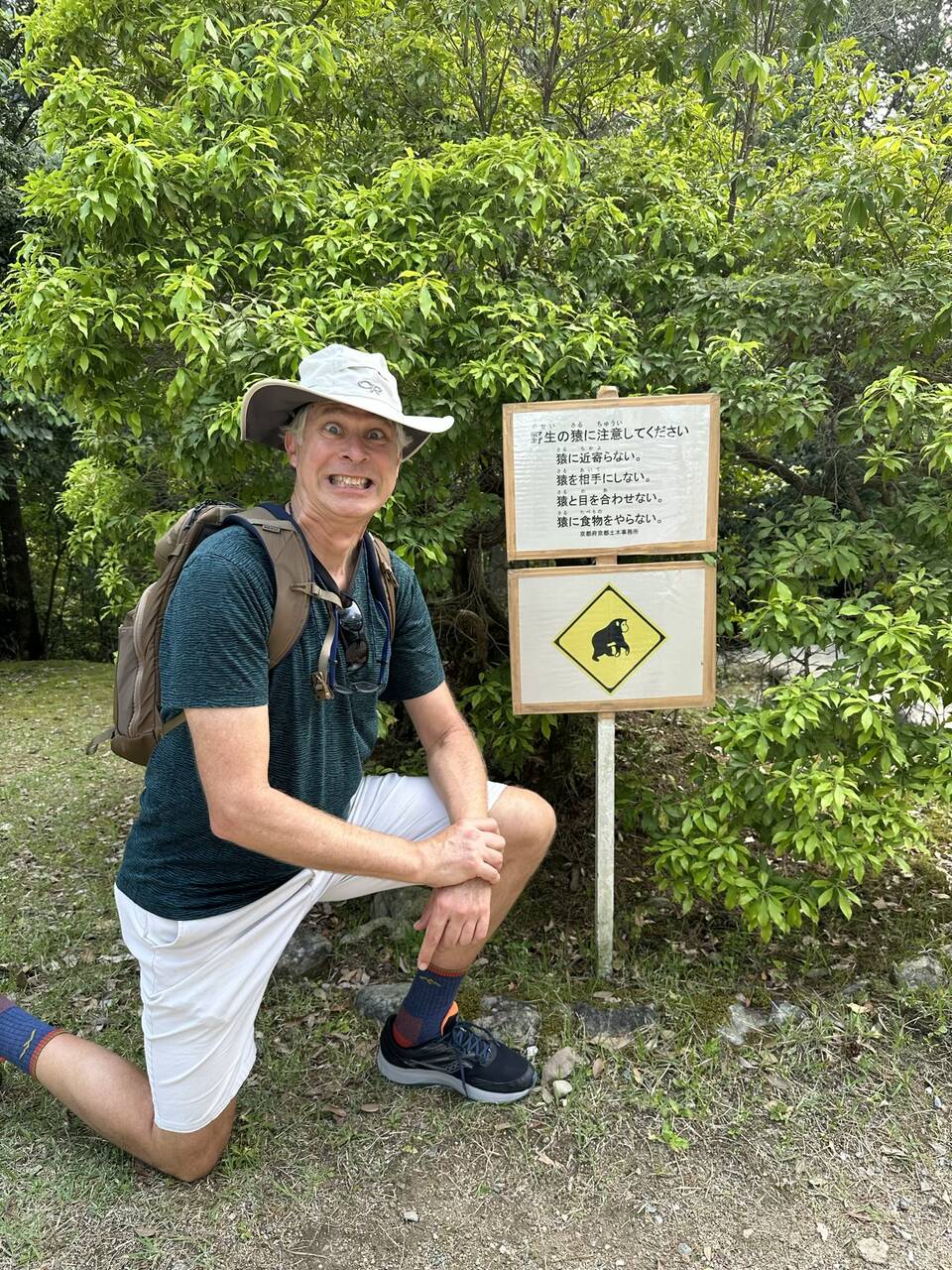 Anyway, the Hida Folk Village featured houses with thick thatched mossy roofs. The joinery in these old wood houses is very sophisticated, with puzzle like grooves and notches to hold buildings together without metal fasteners.

Traditional arts were on display. Here is a giant carp made from very thin washi paper.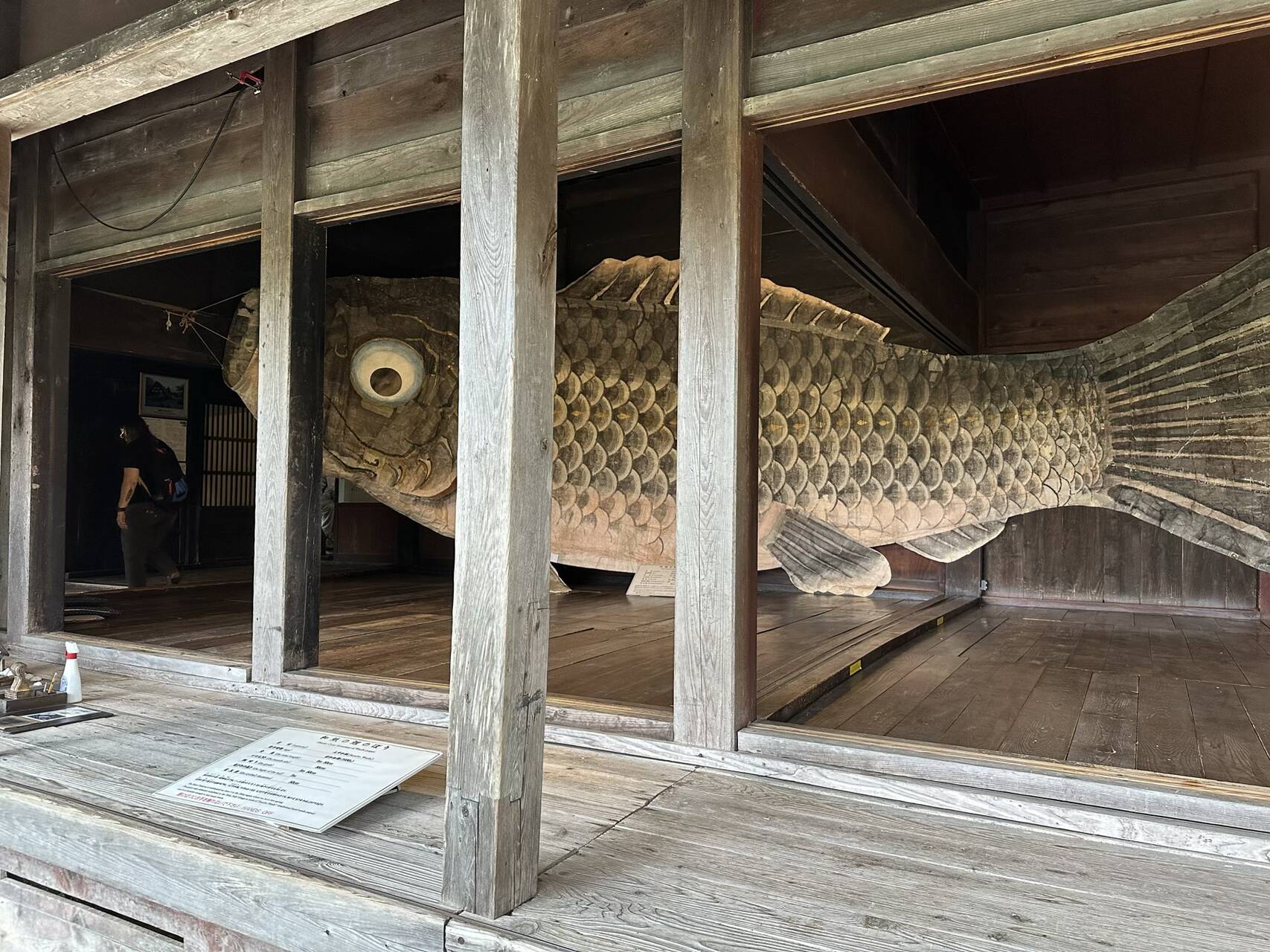 I liked this ladder, although it probably doesn't meet code anymore.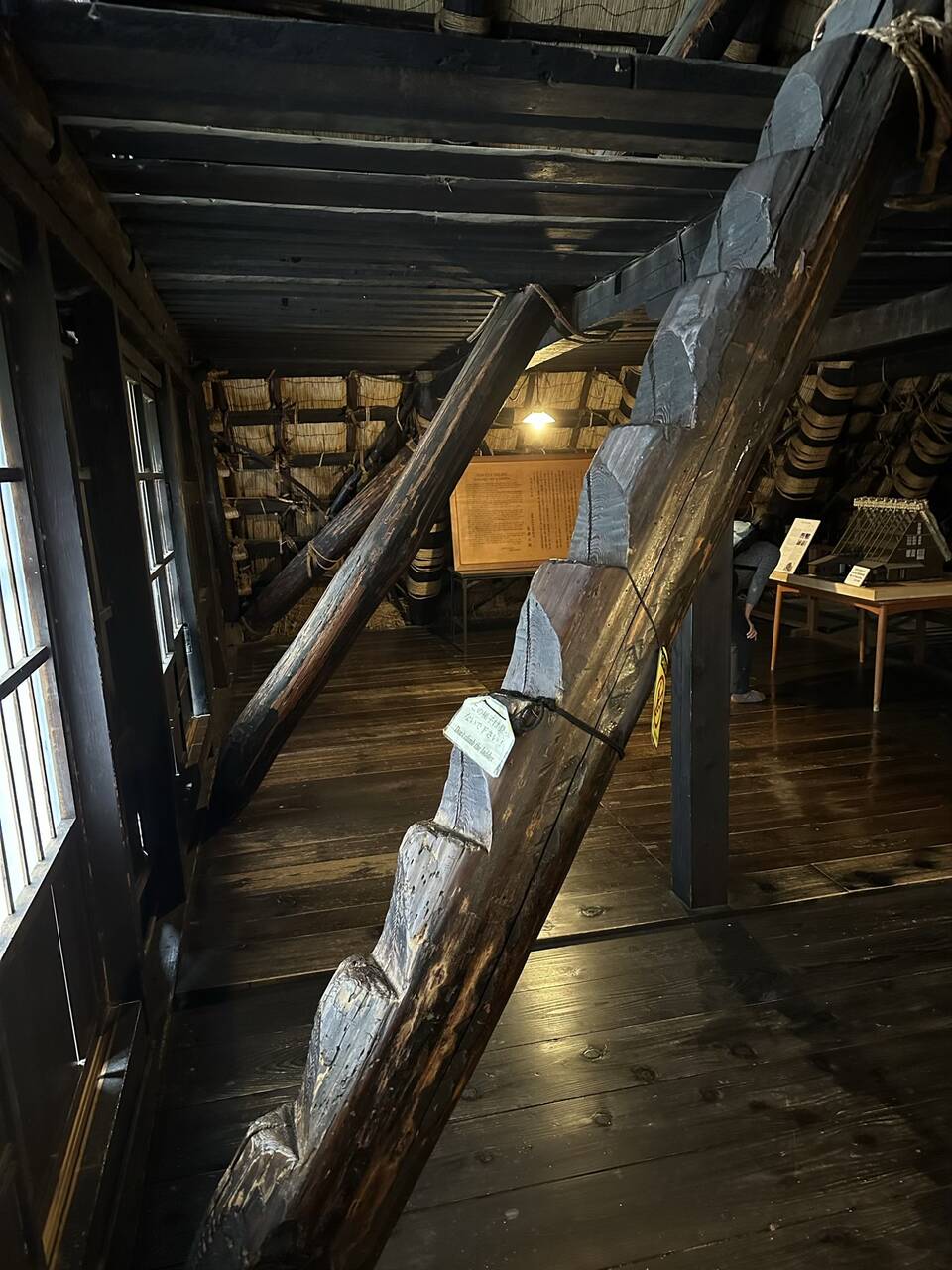 Here are some looms: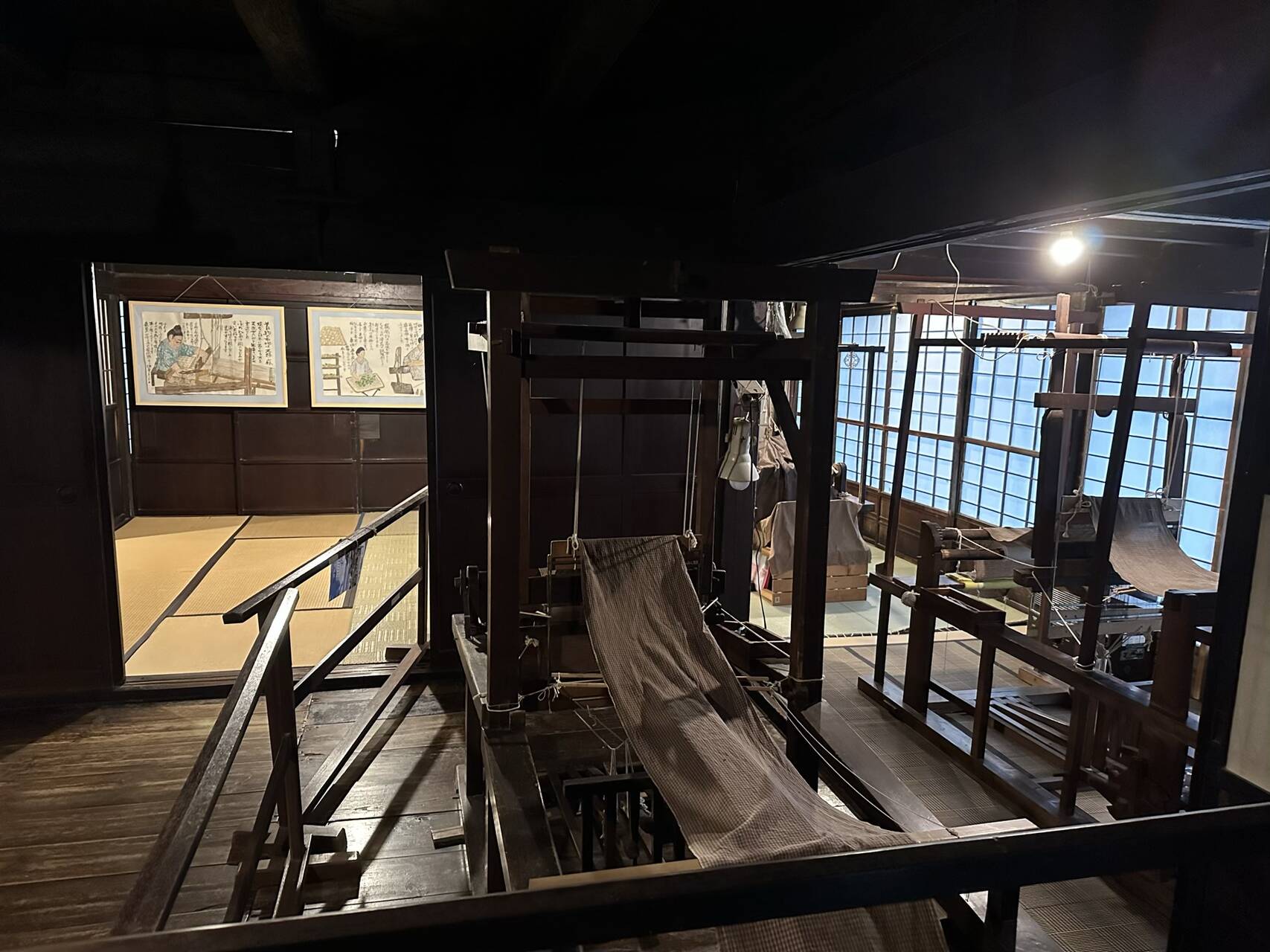 Afterwards we checked in to the ryokan. The part that takes a little getting used to for me is the lack of furniture - you need to be comfortable sitting on the floor. We donned our yukatas, went for a soak in the onsen and went out for dinner. When we returned the futons had magically been rolled out and our beds were ready.