We really didn't have a solid idea of what the lodge were were hiking to would be like. I mean, how nice could it be, at the end of a hiking trail? Well, pretty nice it turns out! Tokusawa-en is a wonderful blend of Japanese ryokan and classic western wilderness lodge, like Yosemite.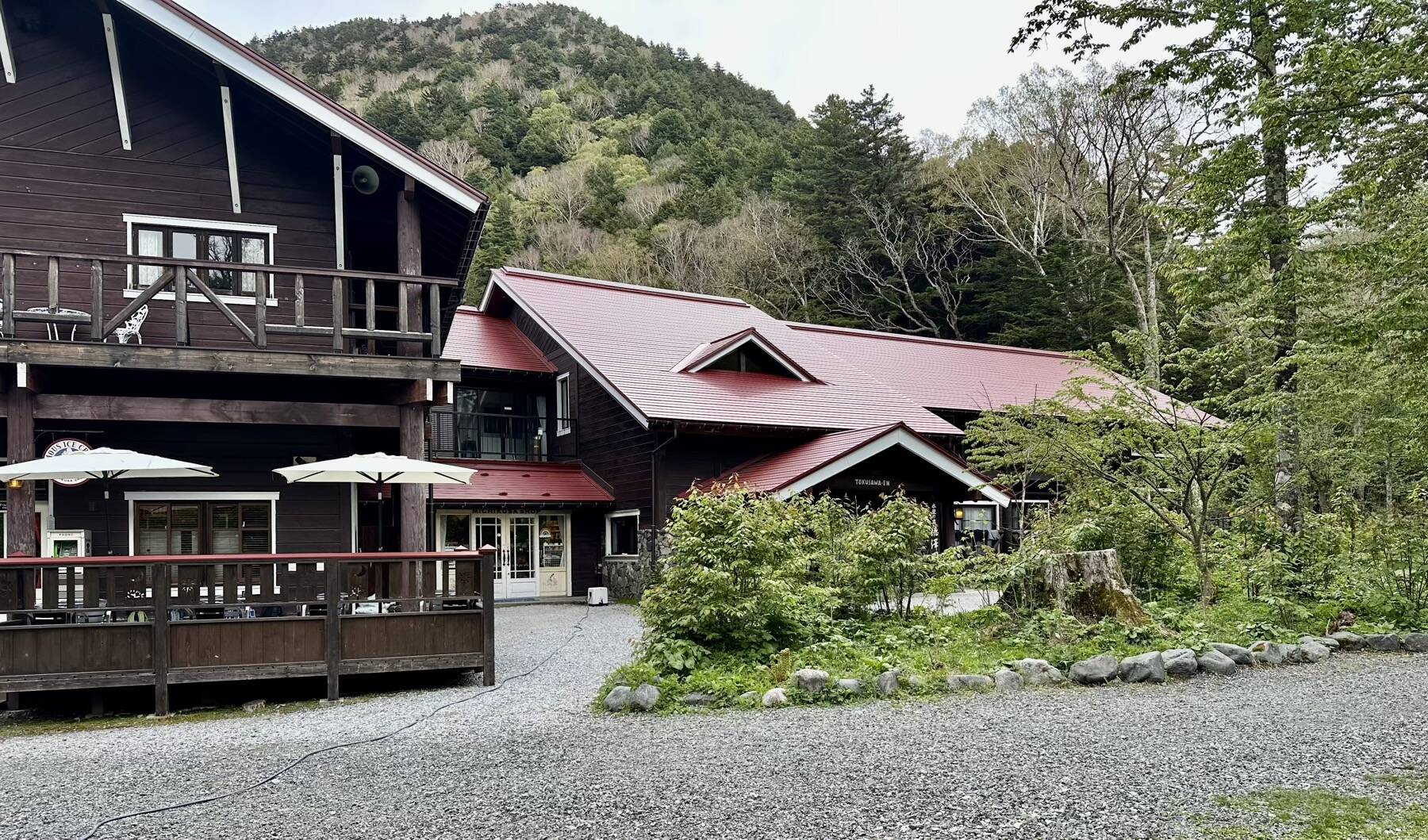 Cheerful helpful staff are waiting for you with a dry towel when you walk through the sliding wood door. A warm fire in a stove keeps things toasty. After they put your dirty hiking boots in their own cubby you don indoor slippers (unfortunately all one size, and it's not men's size 14). Fresh mountain flowers, art and exposed wood beams are everywhere.
There's hot soaking onsen baths for men and women. It was reported to me that the women's bath has a nice view and is larger than the men's side.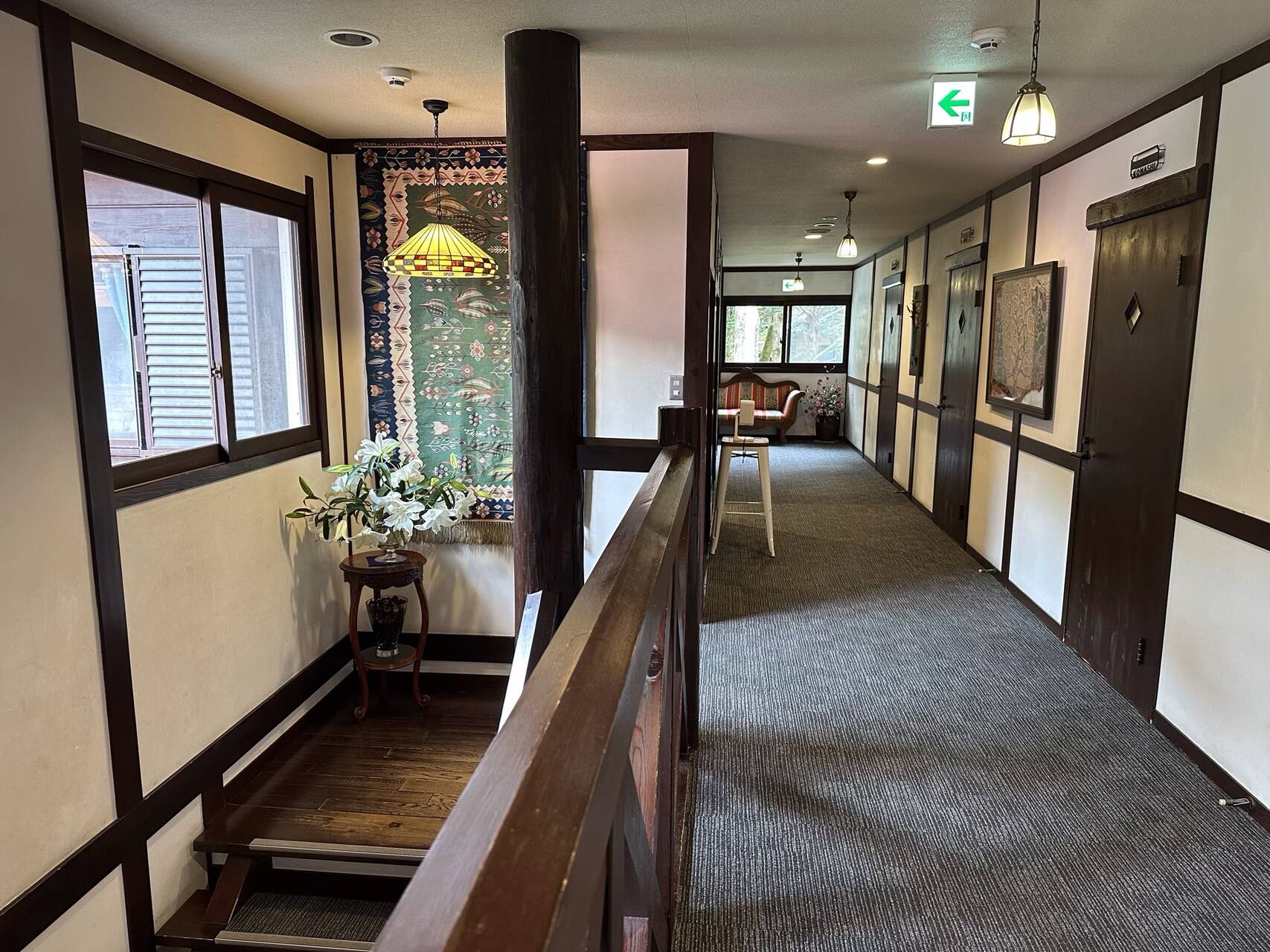 There's a cafe, a dining room, a toasty sitting room behind sliding wood and glass doors.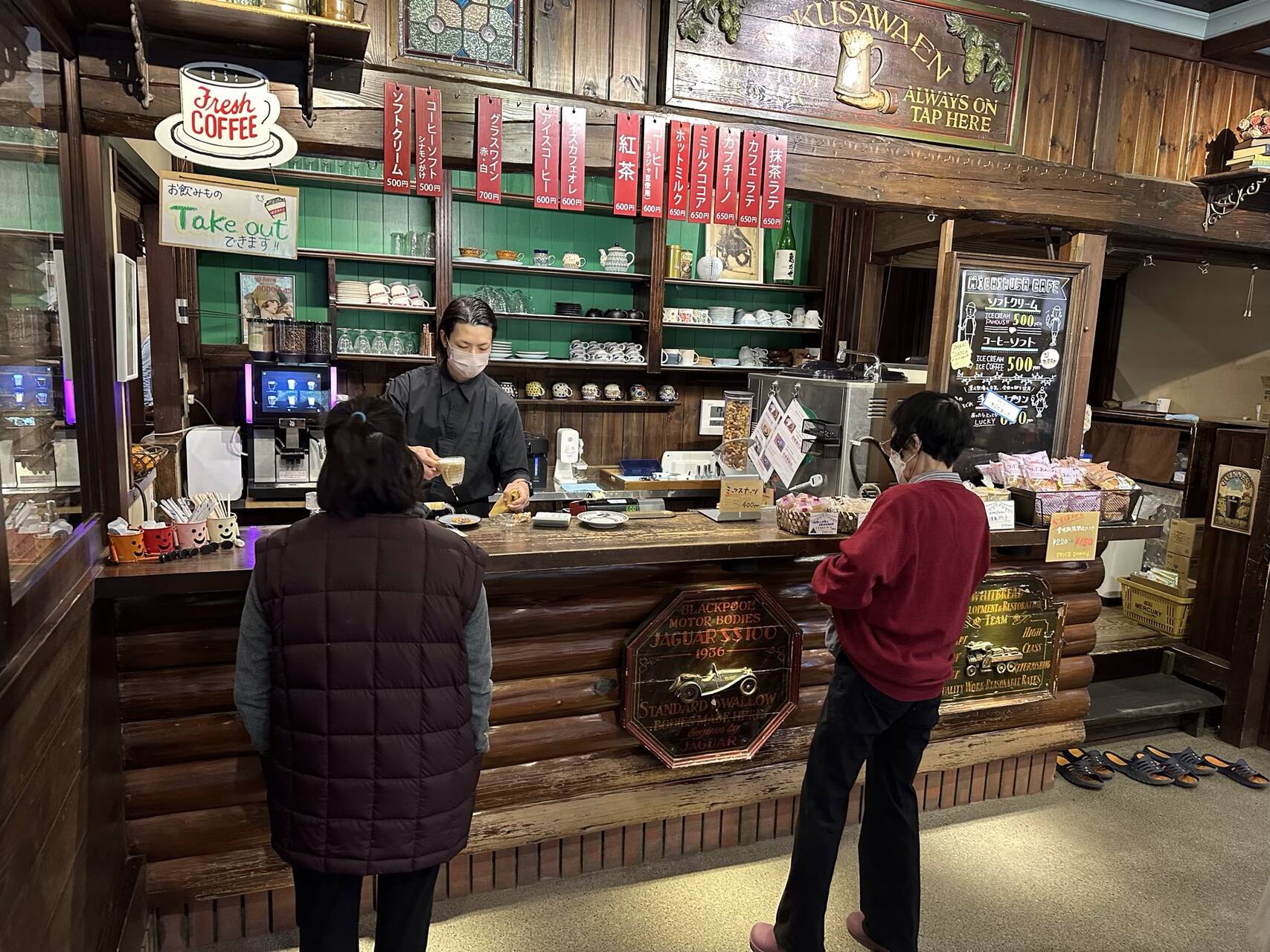 And the food was great. Here is just the starter course at our first dinner, salad if you will, before the main dishes started arriving.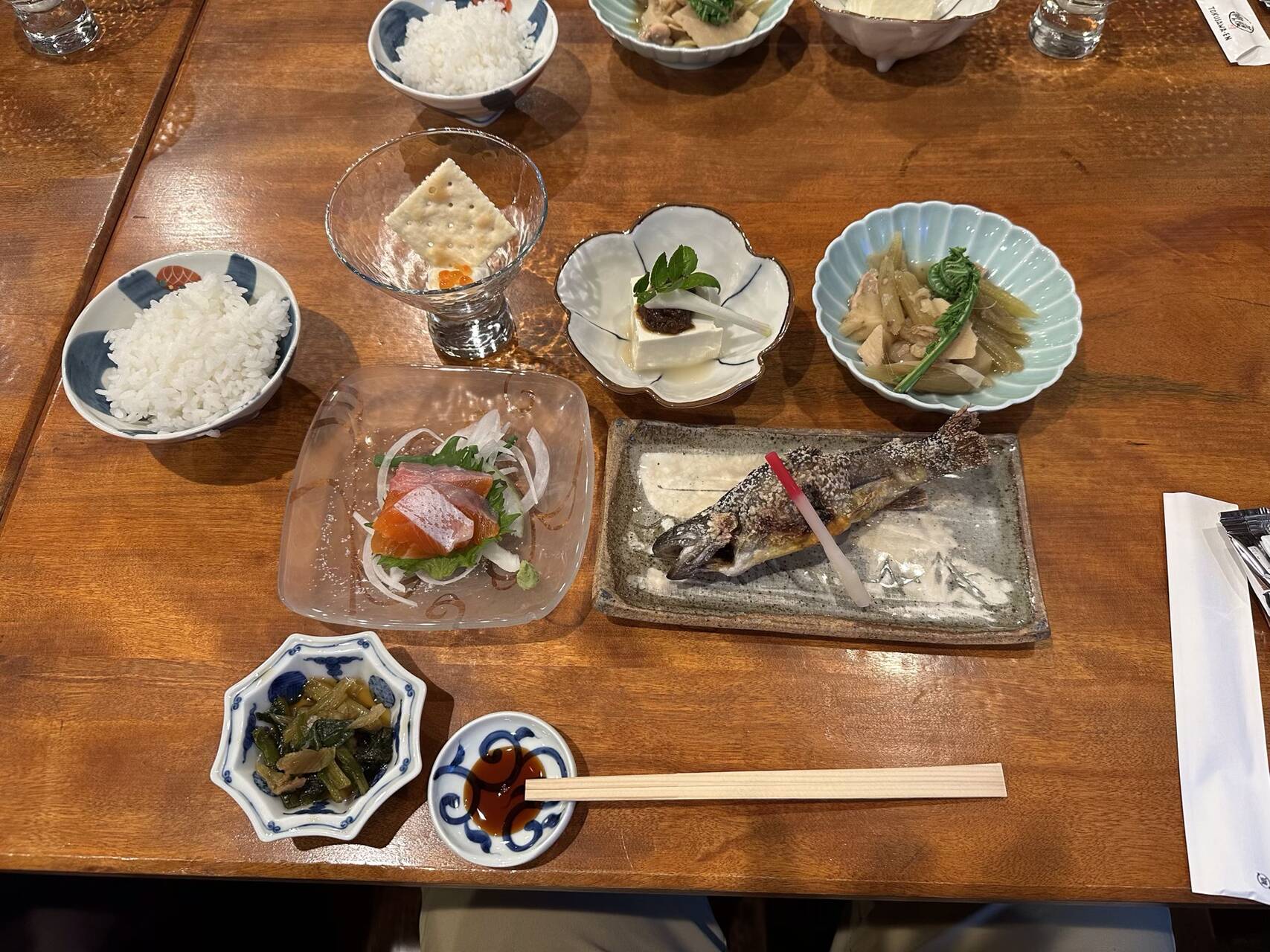 So Tokusawa-en wasn't exactly roughing it. It seemed like most of the guests were Japanese women of a certain age, very chatty. I worried what had happened to the husbands - were they still salary men, working in the city? Dead? Whatever, it seemed that the women had all been friends since school, talking away until lights out at 9:30 (the hotel turns down all the lights, including your room, and shuts off electricity to outlets). Then they're up at 6 am, with packs and hiking poles, ready to go.