Our friend Ryoko remembered this great guesthouse she stayed at in Chengdu while on a trip to China. The owners were Japanese and she felt very comfortable and at home there. Well time and events roll on, and the Chengdu guesthouse owners had to return to Japan. They now run a charming place called Guesthouse Soi, which has both simple hostel style rooms and more standard rooms en suite for oldies like us. Here's a rather tall Gaijin talking to the owner: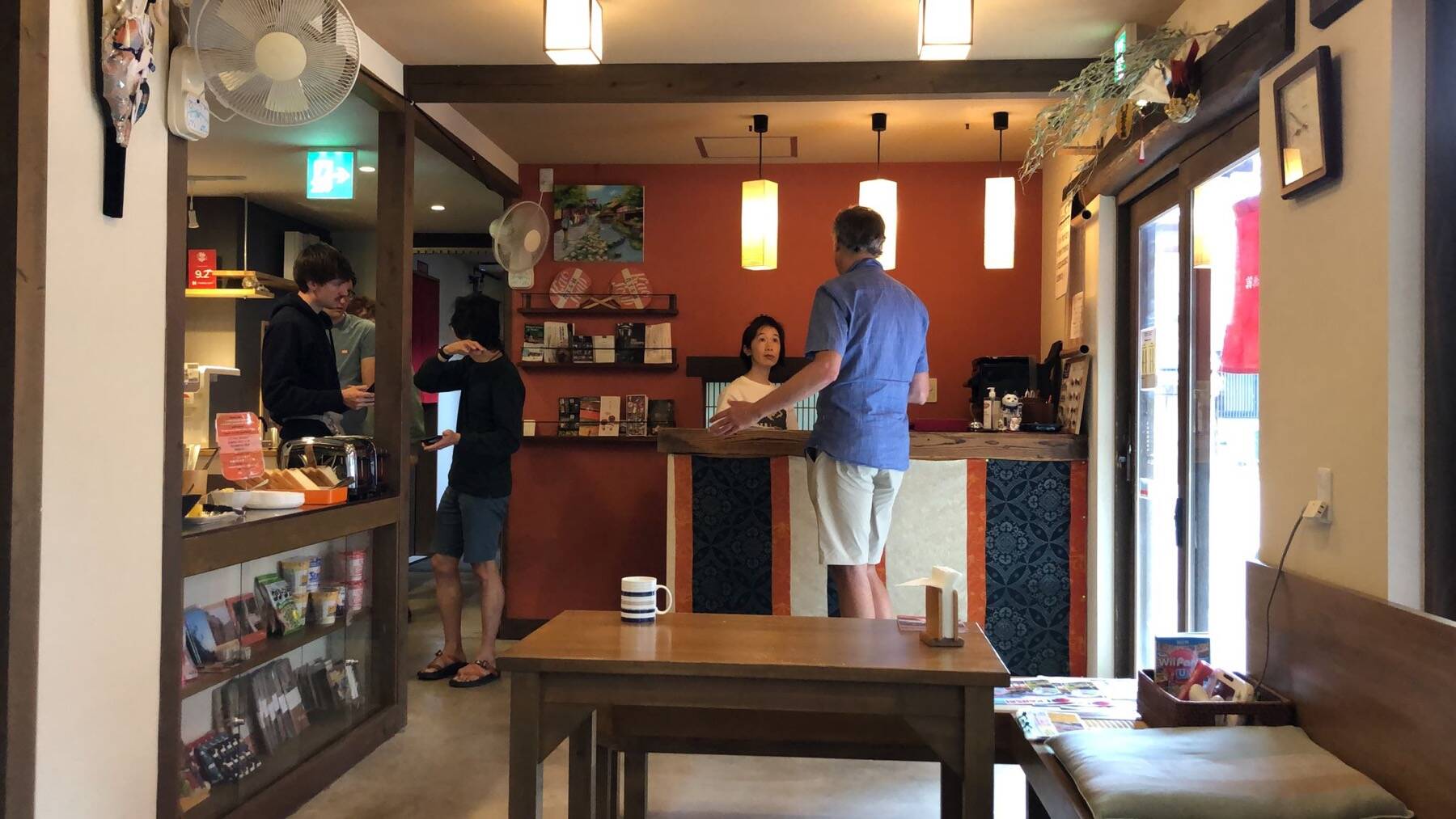 It's an assortment of young and old, backpackers and retirees. If you're ever in Kyoto we can recommend Guesthouse Soi, the owners are very friendly and accommodating. Here they are helping pack four big Germans plus their big luggage into a not-big-enough taxi: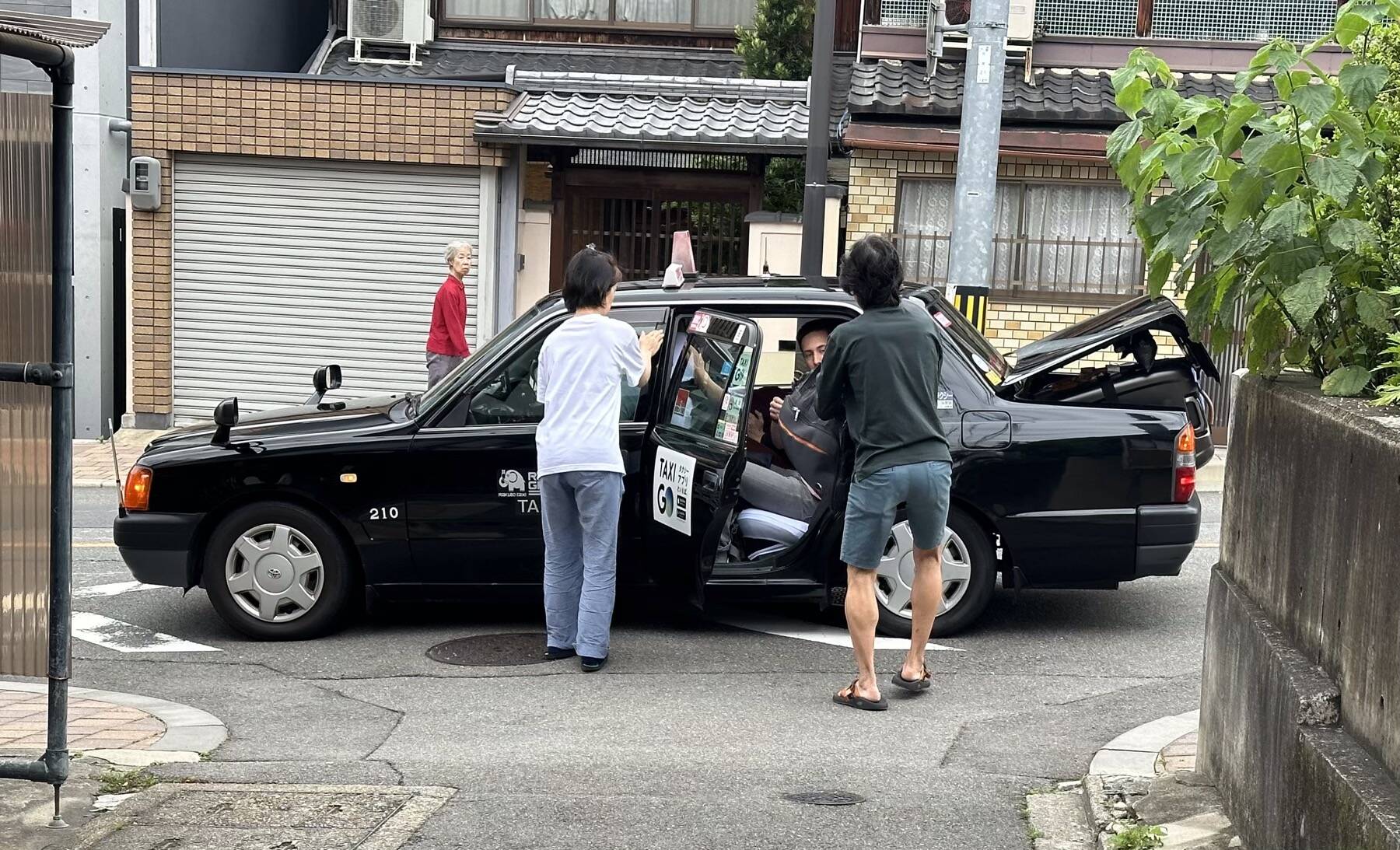 Plus there's a simple and good okanomiyaki restaurant just a few doors down: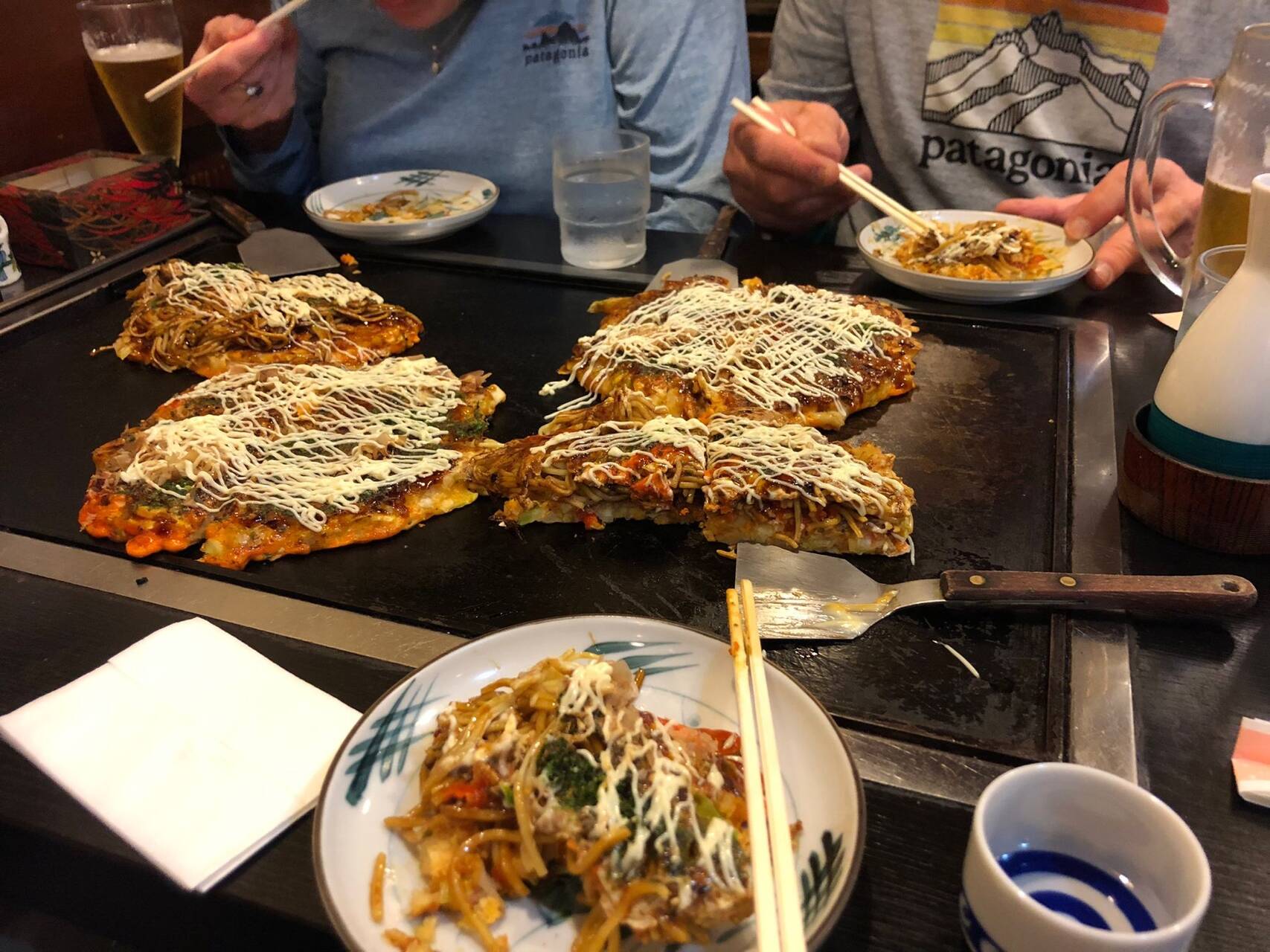 From Guesthouse Soi it's a short walk to the path leading to the Kiyomizu-dera shrine. The path starts with a temple.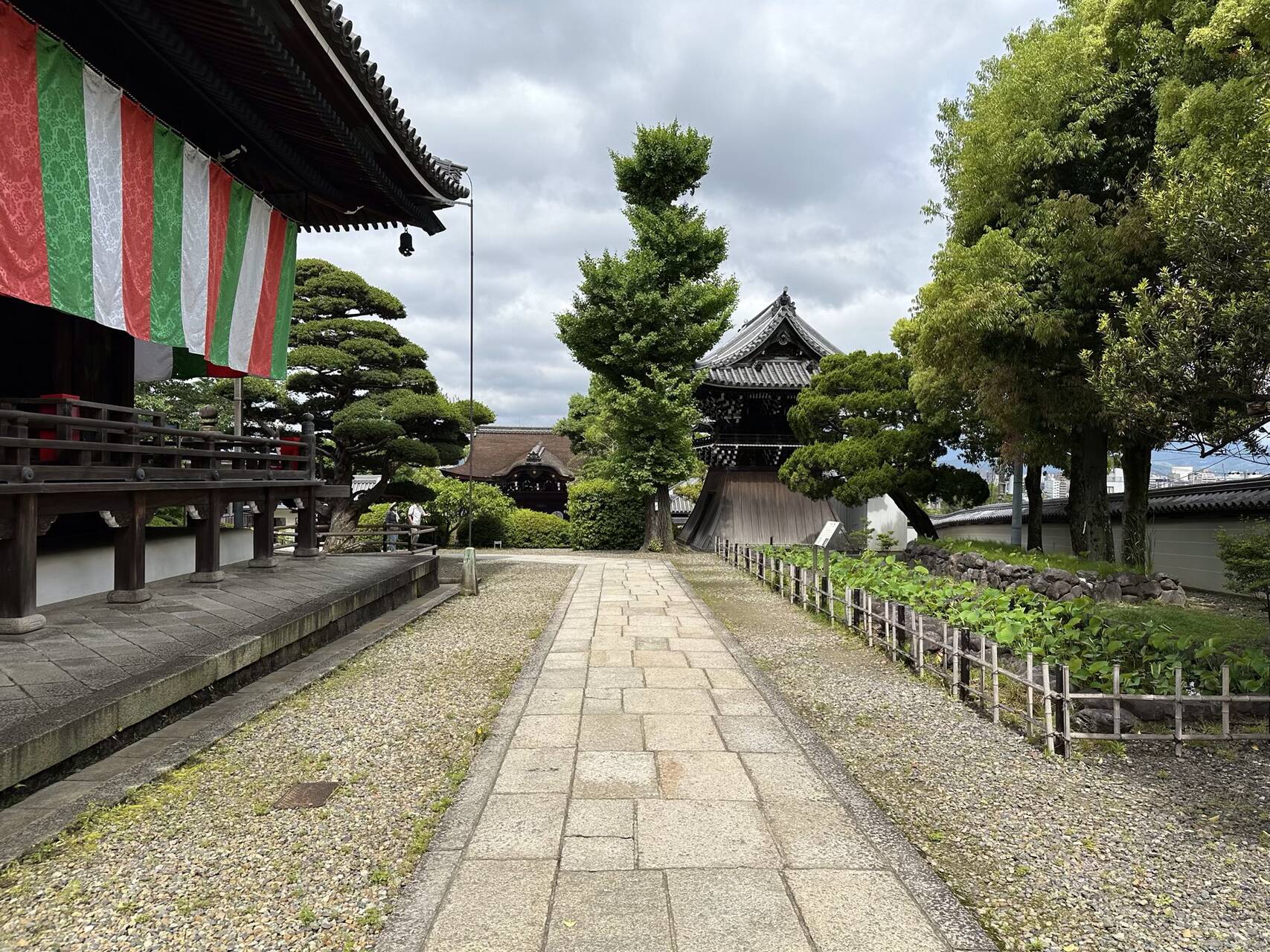 We walked up the hill through a cemetery, with several smaller shrines along the way.
At this point I should perhaps warn you that Kyoto has beautiful temples
everywhere
. Many hundreds of temples, no exaggeration. From what I can tell they are all very picturesque and either serene or imposing, and to be honest at a certain point I got a little ho hum re beautiful shrines and impressive pagodas. So I'm going to take it easy with photos of impressive temples.
The details though kept me engaged. Here is some nicely expressive calligraphy on a stone marker: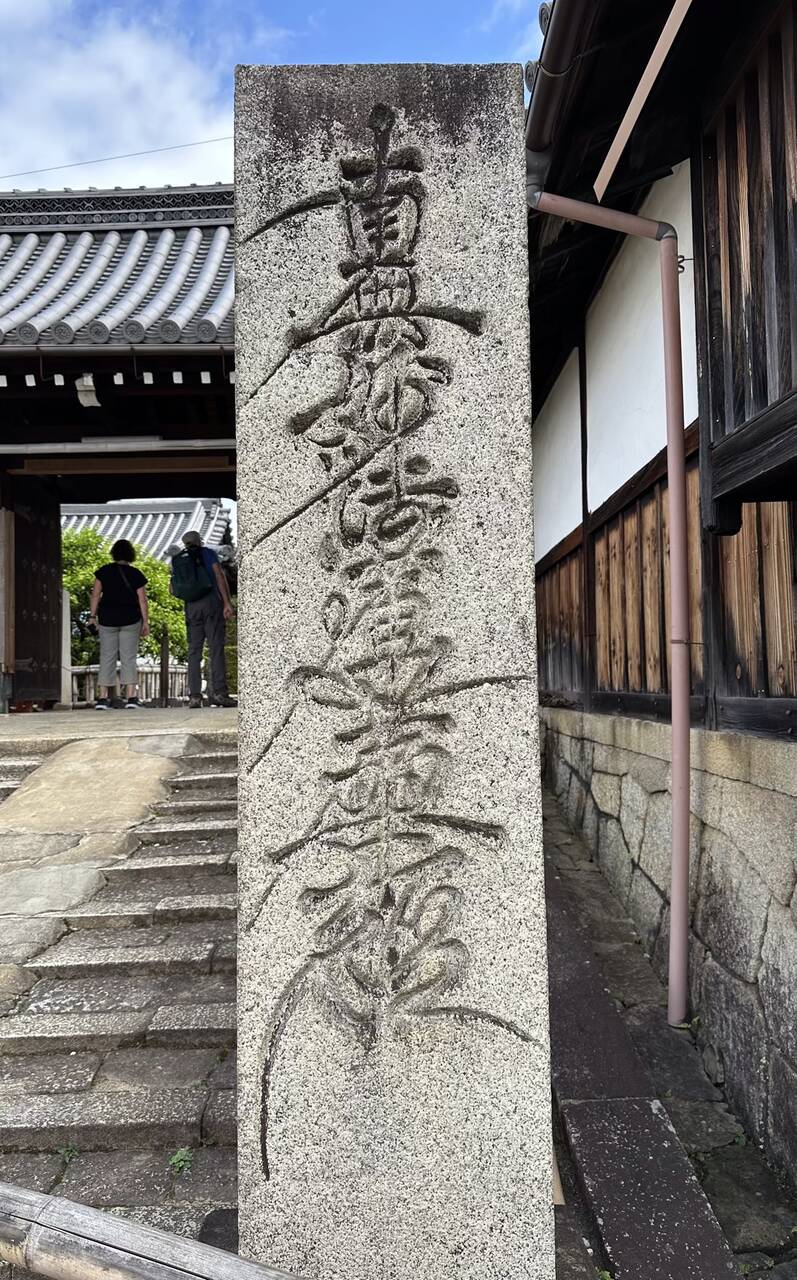 Here's Bill and Pam taking a snapshot of yet another lovely shrine. The trees in particular are expertly pruned.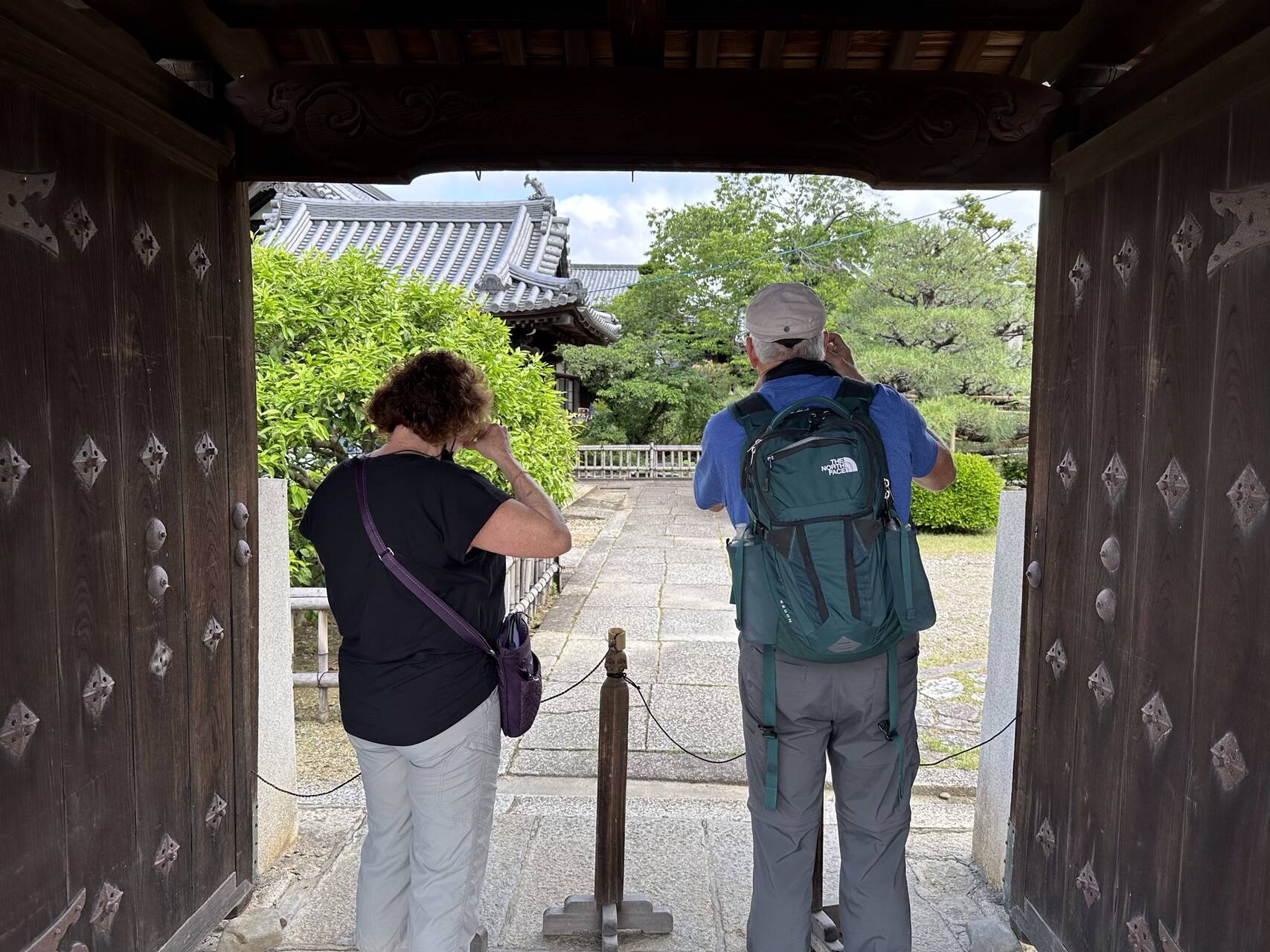 As we gained elevation we had good views of Kyoto below. The setting of the city of Kyoto is also serene and beautiful, a level plain surrounded by steep green hills.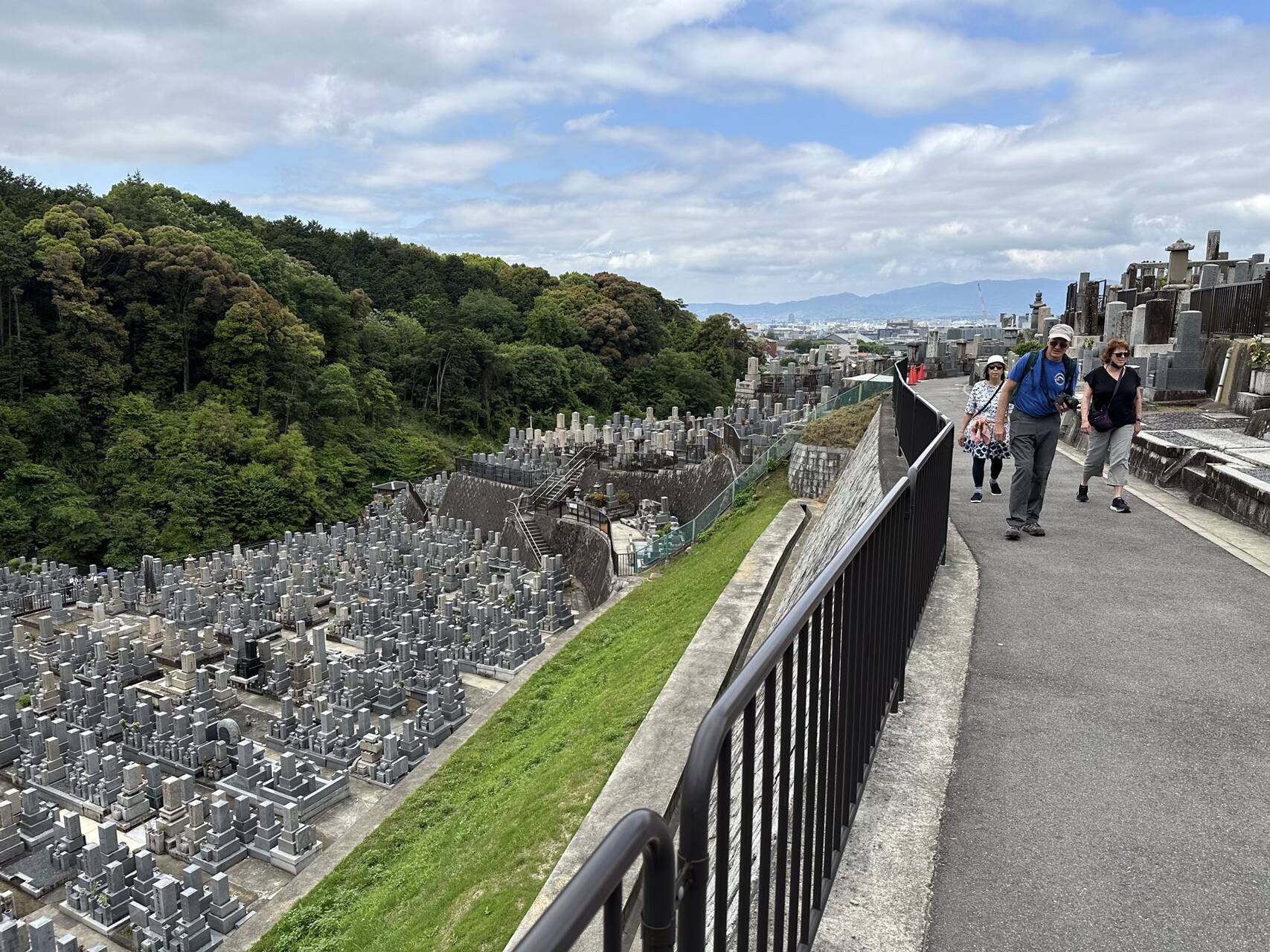 What a lovely way to get to the Kiyamizu-dera temple. Quiet, scenic, with just a handful of fellow travelers. Until we rounded a corner just below the temple…