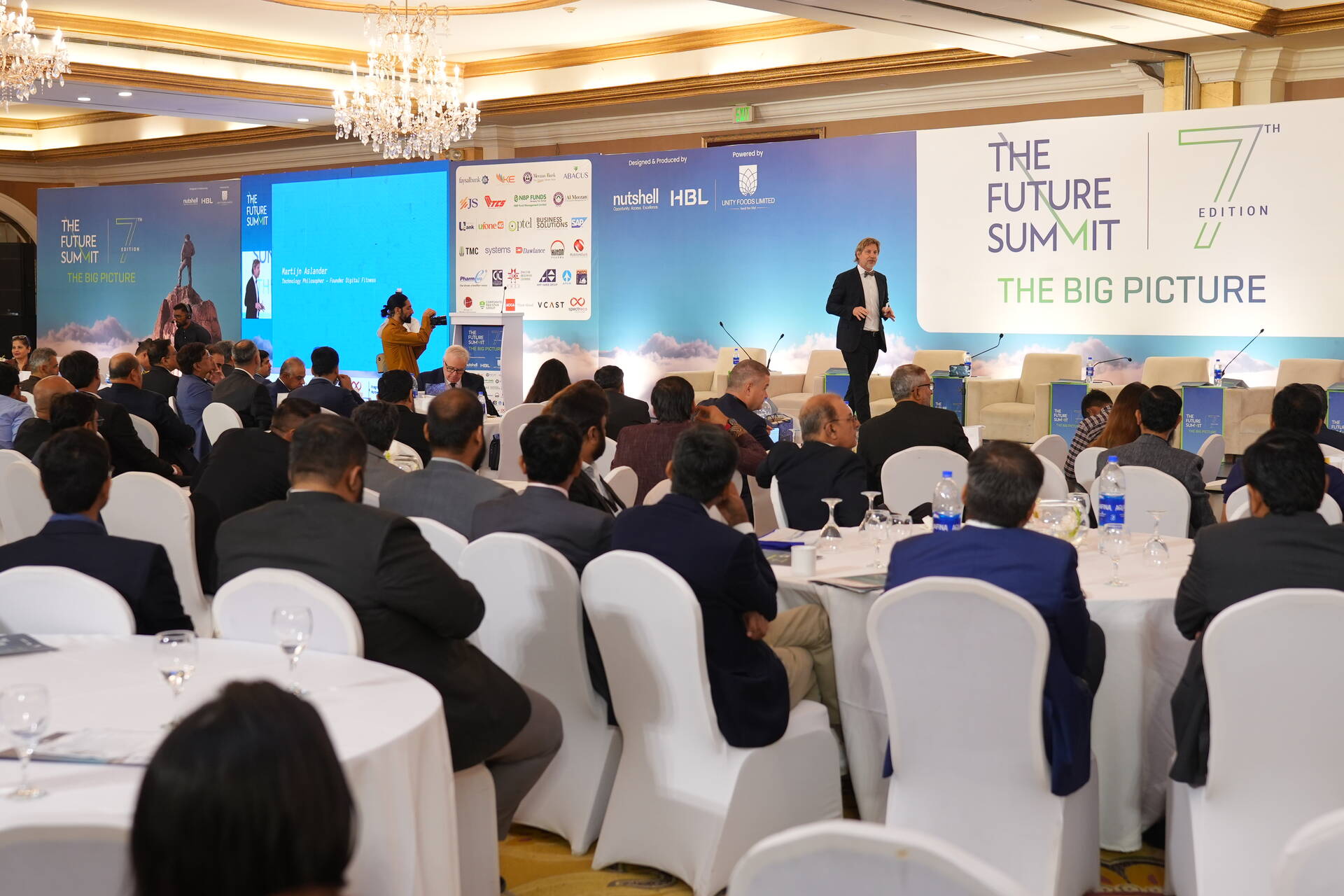 How it began
The activities of the
Permanent Beta Network
that I once set up with
Peter Ros
and Jan-Henk Bouman have been on a low burner since the coronavirus. But it has caused an unprecedented amount in the past ten years, from beautiful activities in South Africa to this day in Tehran. What I barely have insight into is the enormous amount of connections between people that arose thanks to the more than 1500 workshops that we managed to organize without money and plans on paper.
I missed that
Dorine van der Wijk
once arranged for
Nick van Breda
to be on stage in Pakistan. A nice consequence of a Permanent Beta meeting. That same Dorine had approached Peter Ros through her contact
Muhammad Azfar Ahsan
for the
7th Future Summit
in Karachi. But Peter had to be in Madrid for the annual congress of the ANVR members, where I was earlier when it was organized in Dresden. And so it happened that I was invited to Karachi.
Kim van den Berg
went along, and we went to a place that was a complete black box for me.
It's not hard to find a lot of misery about that country, but since we were invited by ministers there, it seemed relatively safe. Via Doha in Qatar (an impressive airport), we arrived completely exhausted in the morning after a long journey. The local time there is four hours ahead of ours (The Netherlands). I had expected chaos, stench, and strict Islamic rules, similar to Tehran. But I had to quickly adjust that image.
Pakistan
The country is incredibly beautiful (although I saw little nature this time) and is home to 230 million people. There is a lot of inequality, but it is rapidly decreasing at the moment. I did not know that there are many more wealthy people than in the Netherlands who are busy looking for investment opportunities.
The military has a lot of influence, and that has both advantages and disadvantages. The country is heavily dependent on raw materials and agriculture. There are sustainability programs, and they are well aware of what the melting of the Himalayan glaciers will do to the way they organize their agriculture. There is a huge focus on improving it. If they had and applied the knowledge of the Netherlands, they could feed a significant part of the world, in my opinion.
The Pakistanis are incredibly warm, hospitable, and intelligent. I only had pleasant encounters, regardless of the social status of whoever I spoke to briefly. That being said, in such countries, the expression "Nothing is what it seems" is often appropriate. A fellow speaker said that it takes about 20 visits to get a bit of a feel for how everything fits together there. Perhaps that will happen one day.
Karachi
A huge city, with more inhabitants than the Netherlands. What struck me most oddly were the insane amounts of birds of prey above the city. Many hundreds, called
cheel
, a subclass of the black kite, in size between a falcon and an eagle. A bizarre and impressive sight. They do eat all the small birds, so unfortunately, I didn't see much diversity in birds.
This area is one of the places in the
Indus Valley
where civilization originated. It is a messy city full of dust, but much less chaotic than I had prepared for. What I heard afterward was that a police station a few hundred meters away had recently
been attacked
by dozens of terrorists. So it's really not entirely safe. But everything is well guarded, and if you pay a little attention, you can walk around there during the day. The dust and smog quickly affect your throat, eyes, and hair, so it's not pleasant. Lahore and Islamabad are said to be much cleaner. The further north (and closer to the Himalayas), the greener and cleaner the cities.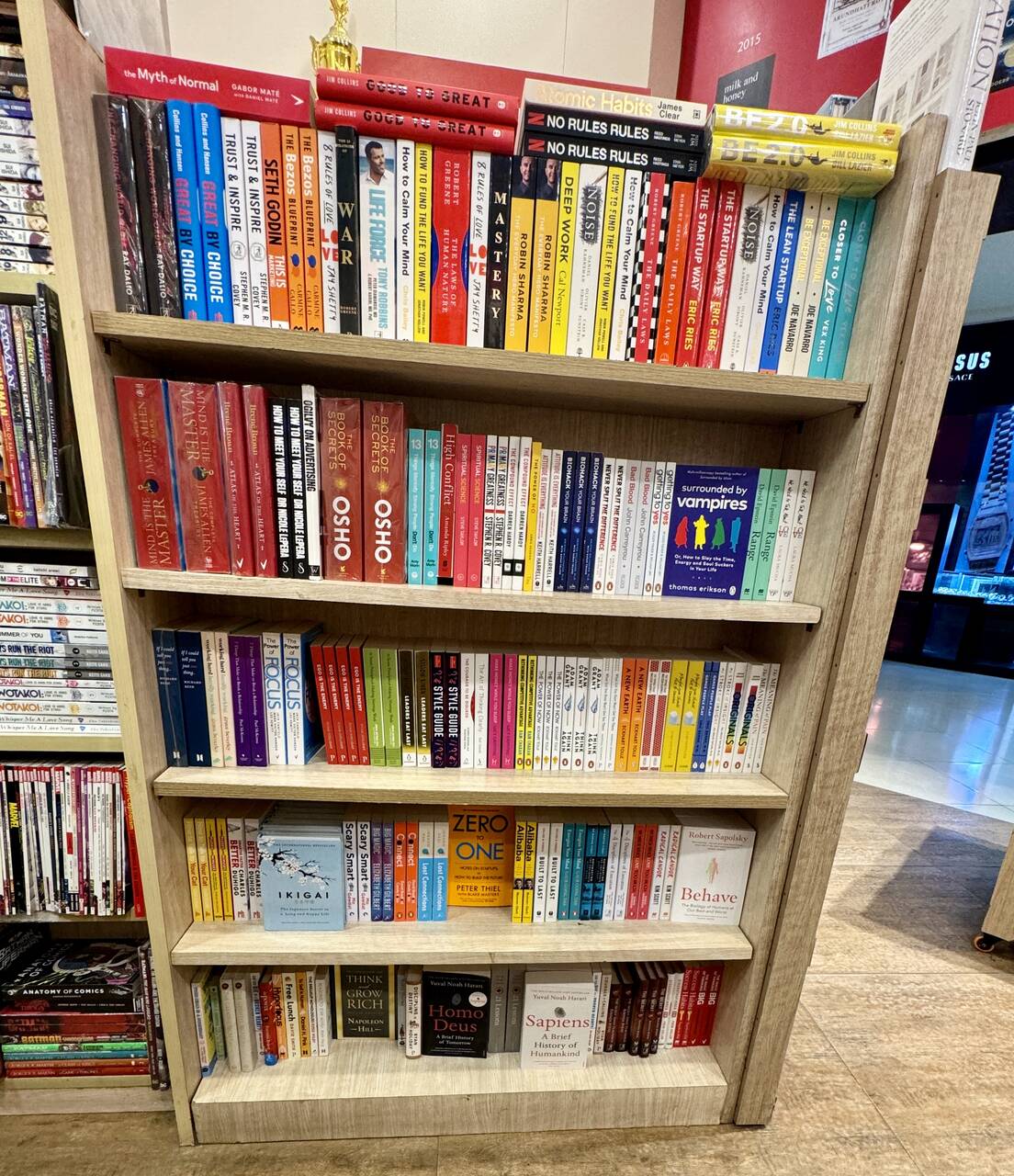 I was very impressed by the bookstore in a mall. The assortment of quality management books that are currently popular was impressive, as was the variety of classics in this field. On another shelf, I even came across
Anne Frank's book
, which I hadn't expected so quickly in a Muslim country.
The Future Summit
I was one of the 40 speakers/panel members at a two-day summit, alternatingly held in Islamabad and Karachi. There is a fixed team of people on it, similar to the
CFO Summits
we often visited in Johannesburg. One of the ministers of Pakistan organizes it and invited me via Whatsapp. Hardly any email was involved (👍).
The lineup contained all ministers, industrialists, and professors, and a colorful mix of speakers from around the world, as you would expect at such an event. I had given
Digital Fitness
as a topic and was allowed to speak on the second day. This allowed me to nicely feel the atmosphere and tone of voice of everything and adjust my story accordingly. It turned out I had multiple mutual (and sometimes good) acquaintances with at least a third of the speakers. Enough to start fun conversations and exchanges.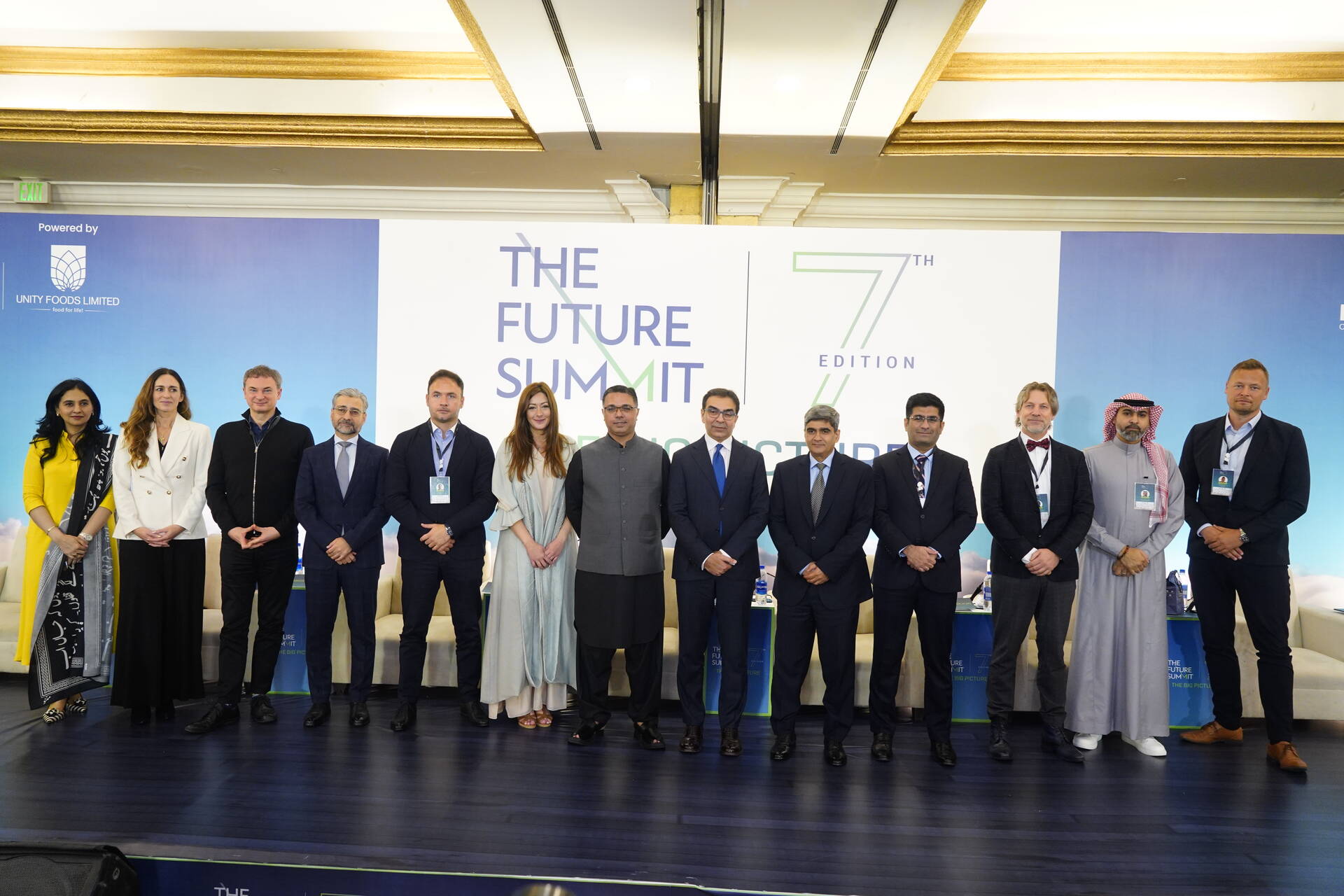 Rarely was I four days with such a fun colorful mix of colleagues I didn't know and with whom I could quickly speak and spar at a high level on any conceivable topic. I find it extremely difficult to stand on foreign stages without too much sophisticated marketing (I hate that), and these kinds of contacts help enormously. That alone made the trip more than worth it (it already resulted in an invitation to Davos). We were well taken care of, and the Pakistani food is fantastic!
This event was apparently a big deal there, I counted more than 40 cameras in the room, and outside there were many satellite trucks busy transmitting all the content on behalf of the
press
. What stood out in all the speeches was how often the word inclusion was mentioned. And how much attention there was for the position and development of women. I had uninformedly assumed that it was a mess there and that there was no quick sight of significant improvement. I seem to have been quite mistaken about that. On the last day, we visited a girls' school, and I was touched by how well and involved they deal with pain, loss, and trauma at those schools. Also much needed, I suspect, but most schools in the Netherlands can still learn a lot from that. (adults too, by the way)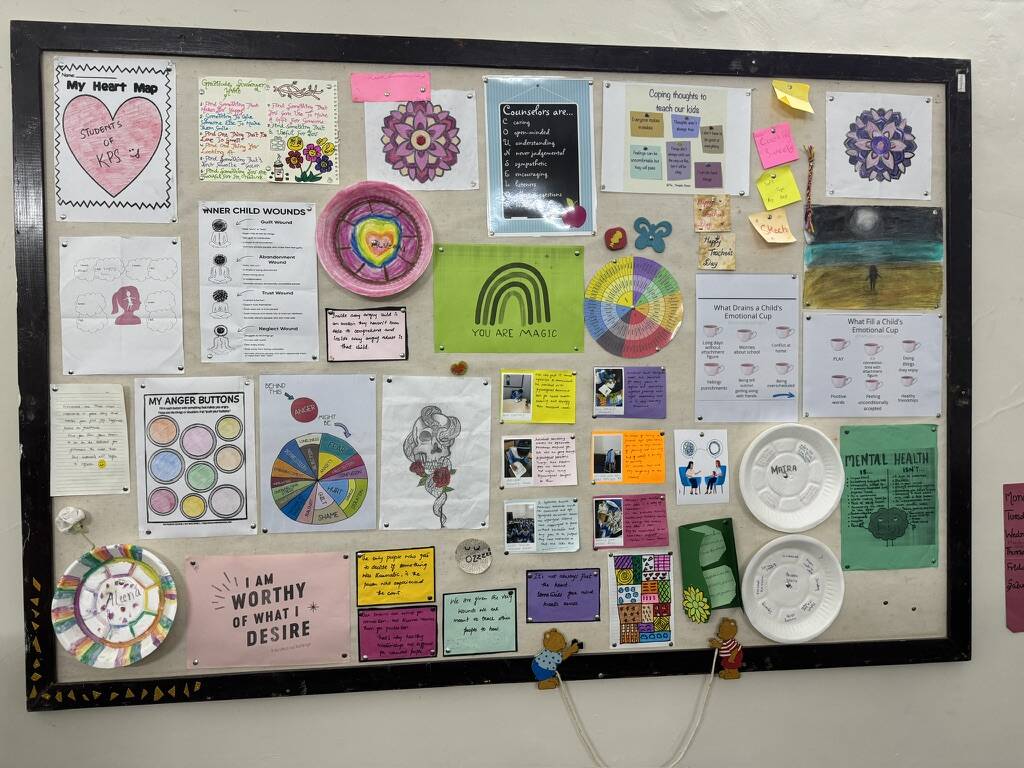 My speech was a hit! Because I couldn't get an HDMI connection for my laptop on stage (most speakers use PowerPoint and thus work with a clicker), I decided to make a plan B half an hour before I had to go on. In my beloved
PKM
tool
Obsidian
, I can make simple slides that I can play via the app
Deckset
. I had only used it once before and decided it was good enough for what I needed here. I couldn't be at my laptop during my talk, so Kim suddenly became a fantastic personal clicker :)
The move worked out well, and because of my speaking style, which differed significantly from most people there, and the interaction with the audience, I had full attention, the necessary laughing people, and content that hit hard. The organization was satisfied, and I was suddenly trending on Twitter/X in Pakistan. It got me over more than 70
LinkedIn
invites and there is a lot of interest at the corporate and government level for digital fitness in Pakistan, but also in Dubai and through the other speakers who heard about it for the first time.
You can watch it back here
. I also struck up some nice people who are coming to the first
European PKM Summit
that we are organizing in Utrecht in March.
Rarely did I have such a strong feeling after a foreign trip that it will yield beautiful things. I knew that the possibilities in Tehran would be somewhat limited, but I absolutely did not want to miss that experience. In South Africa, the budgets are somewhat limited, and the infrastructure to set up everything with people from Europe is not fantastic. But the Pakistanis are extremely curious and pro-active, and there is more than enough budget in various places to get everything going.
Suddenly there is a market with millions of people open for Digital Fitness. Fortunately, we got our hands on
www.digitalfitness.com
in time when we started with it in corona time, just in case. In a few months, we expect to have all our content available in English as well.
Gear and apps
This trip I benefited from some apps and gear that came in handy, perhaps it helps one of you.
-
App in the air
, for keeping track of flights, check-ins, and information about gates and airports
-
Sygic Travel app
, with offline maps and information about all sights
-
World Clock Widgets
, with this I could quickly see what time it is in the Netherlands via a widget on my phone.
Also, always a good tip for travelers;
download the area
you are going to in Google Maps, very handy if you don't have internet for a moment.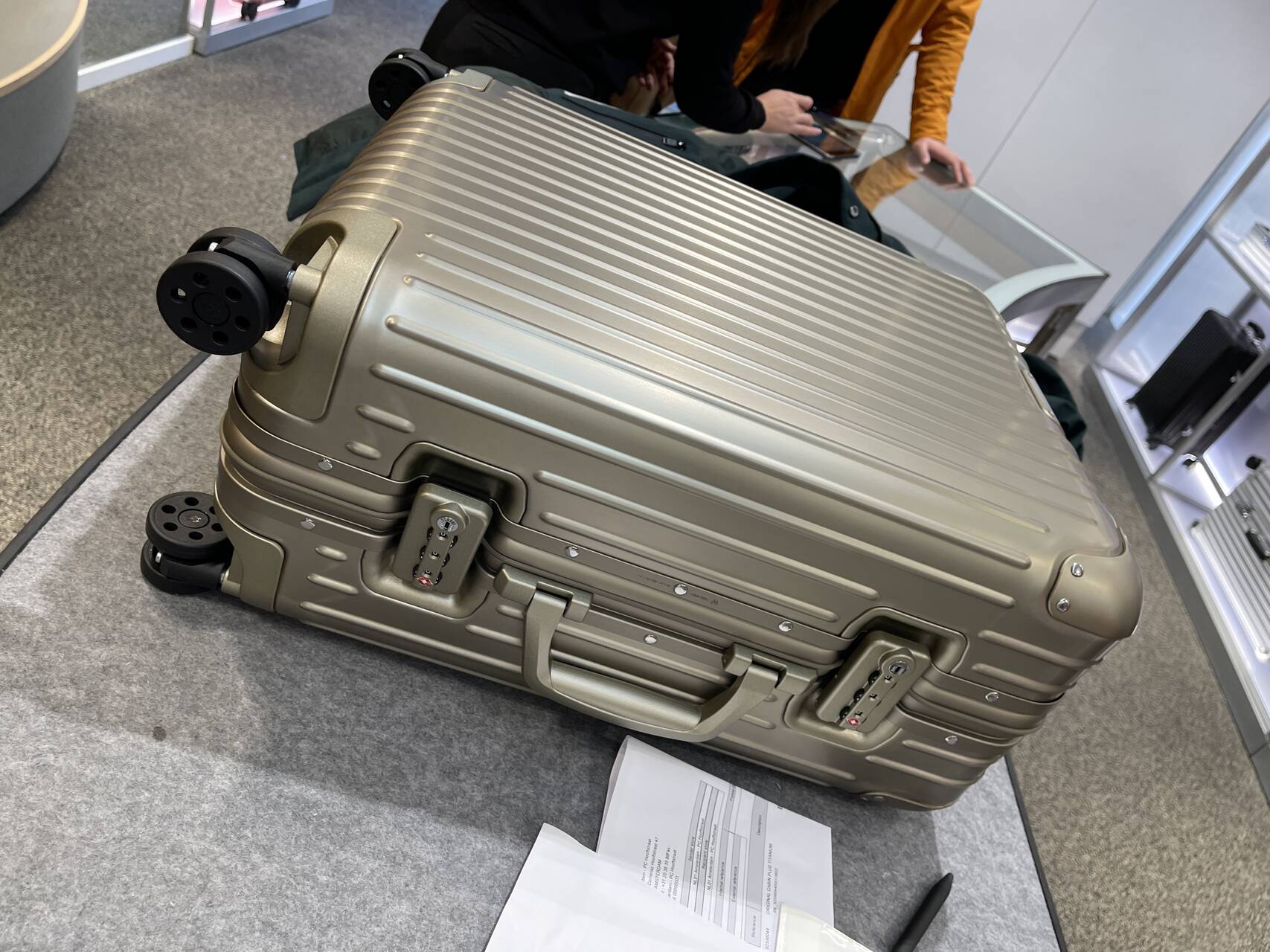 The above
Rimowa
suitcase was given to me by my friends for my 50th birthday. High quality and very comfortable for this trip. Not much could be added, so this is just a size too small for a 6-day trip if you want to take formal and informal clothes and shoes.
I had this
Tom Bihn backpack
with me on the plane, next to
this one
from the same brand. In my suitcase was another
roll-up backpack
for the conference itself.
A while ago I stumbled upon
these cables
that seem to be a small miracle. They are long and support fast charging and fast data transfer. But the best thing is that they support both usb-c and usb-a, lightning but also micro-usb. The last cable you'll need for the coming years.
I was misinformed by the dutch travel board about plugs. You don't need the one from Switzerland but the one from South Africa. The reason I don't want a
multi-plug with those retractable pins
is that they fall out of the socket with a bit of weight.
Random thoughts and observations
It had been a while since I had traveled for work. The traveling was quite intensive, especially with transfers, waiting, and at odd times. Despite that, nothing beats physical meetings, with food and sharing a common experience. The level of exchange, on many layers, is of a completely different order than online sessions. I love it!
It was very difficult beforehand to form a good picture of Pakistan and what it would be like there as a business traveler. Despite all the blogs, reviews, and analyses on, for example,
Janes Intelligence
. It felt much safer than I expected and much less strict, not comparable to my experiences in Iran (where I will just go for the time being).
I read the news in the Netherlands and came across a fuss about the slow (not desired by everyone) switch to plant-based milk. Just before that, I heard dizzying numbers about dairy production and numbers in Pakistan. In the Netherlands, we really don't matter much in terms of impact and numbers in the world. I am not sufficiently aware of that either. I firmly believe in leading by example. But it would suit us if we were a little less hysterical on many themes and kept an eye on the bigger picture. Limiting wood burning (although I really understand that in urban areas during windless days) makes no sense if you realize that a few billion people just do that every day. We've got bigger fish to fry in our beautiful, manageable little country.
That they are going fast in Dubai I knew. But I didn't realize enough that it is becoming the new Constantinople of our time. All the people from all corners of the world who were there were excited about the pace and scale of the developments there. Just like the position of Riyadh in the world. The hegemony of the tandem America-Europe seems to be over, and apparently, east and west are finding each other well in that part of the world.