Originally published: July 23, 2020
This week I spoke at Product School
, sharing my advice for Product Managers who have problems defining their product direction and making decisions, but have struggled to find the time to invest in strategy work. I share what's worked for me, as well as the tools and principles I use to guide me.
If you're looking for the TL;DR, here it is.


If you have problems prioritising the things you should build, or aren't sure what things are valuable to your customers and business, you have a strategy problem.
You don't just go straight into building a strategy. You need to have a solid, detailed understanding of your customers, business, and product(s) first.
Many PMs never do that research because they think they don't have time. There's a misconception that you need to dedicate weeks of focused effort to the task.
Instead, work with the time you have. If you have a couple of hours a week, dedicate it to that work. Slow progress is better than no progress.
Adopt a continuous discovery approach using a working doc (which I go through in the talk). Be patient.
Bring your learnings together and document them in a way that makes future decision making easy.
And keep doing it. Over and over.

Of course, that's the very, very abridged version. Check out the video for a more detailed discussion, and let me know what you think 😉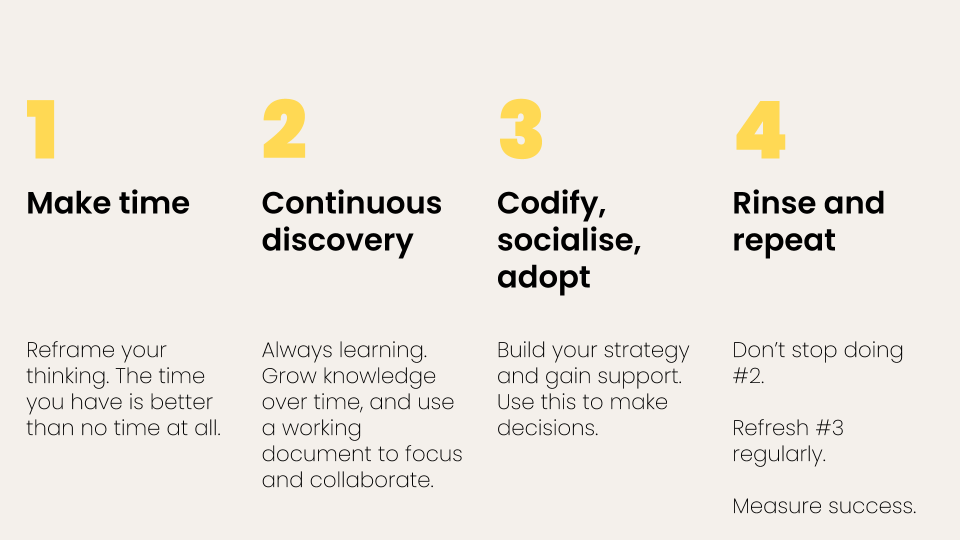 The four fundamental aspects of building a strategy. Don't neglect 1 and 2.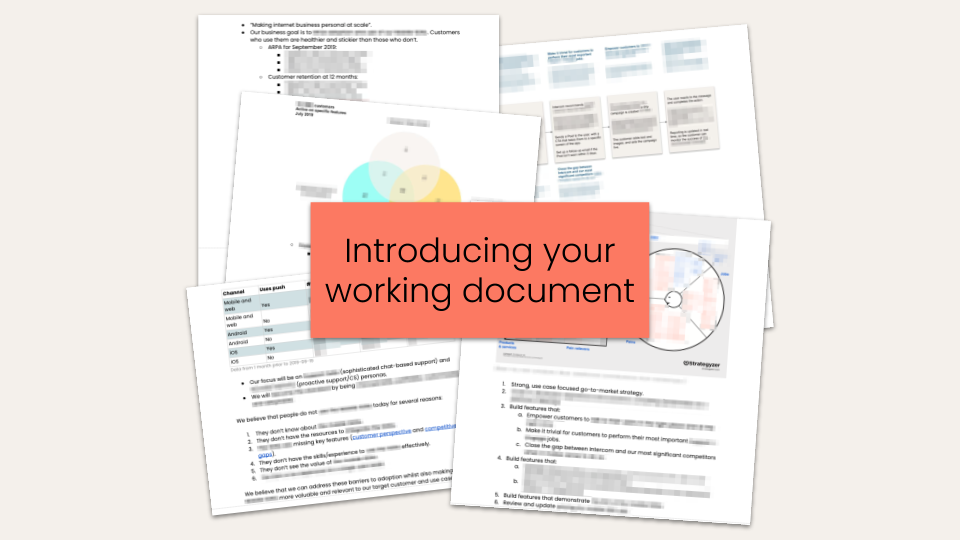 Use a messy working document to explore and collaborate.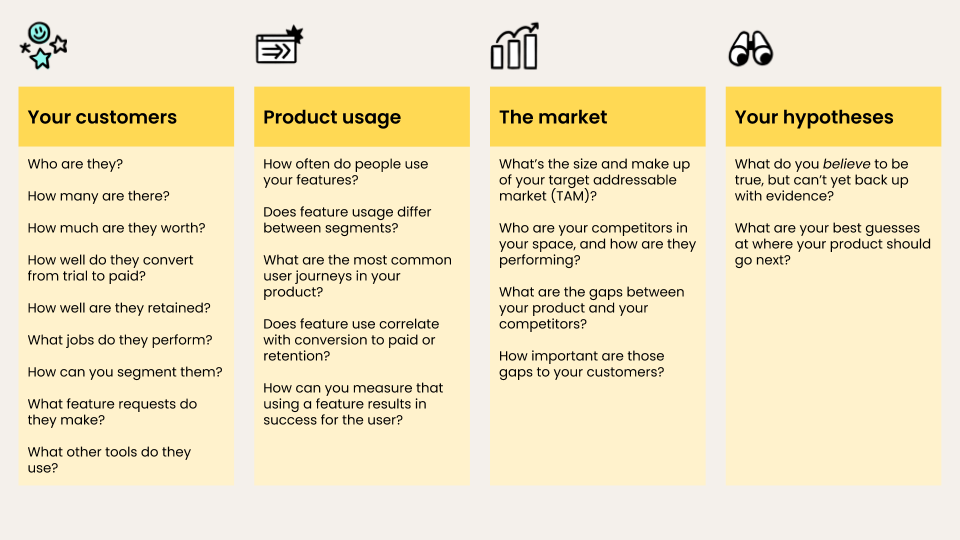 Answer hard questions. Build a really solid foundational understanding.