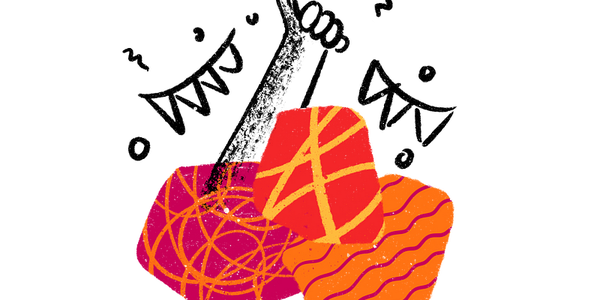 A retrospective is a look back. For teams, a retrospective is a regular event everyone meets to look back at the recent past and thereby improve future teamwork. It is a meeting where the team members reflect on processes, tools, skills, relationships, challenges and experiences. The feedback offers opportunities for the team as a whole as well as for each participant.



The goal is to improve teamwork and thus improve the overall process. Retrospectives are an essential part of a continuous improvement process. Retrospectives give space and an opportunity for open feedback within the team, to avoid frustration and eliminate misunderstandings.



I did my fair share of retrospectives. If done well, they will have a significant impact on the future performance of a team. Too often, they are done poorly, and it just becomes a waste of time for everyone involved.



I prefer to combine retrospectives with team reflections. A reflection helps to express thoughts, feelings and opinions about a shared experience. A reflection is one of the most robust tools I know to foster openness and trust in the team. This method will help you to draw out key learnings and insights to take forward to improve the future application.



Where the retrospective focuses on the work done and to improve the process, the reflection focuses on bringing the team close together. I highly suggest you do reflections and retrospectives regularly if you want to build a strong team.



If it is in any way possible, you should get your team together in one room. There is so much of non-verbal communication lost doing rituals remotely. Working with remote teams, I understand that this is not always possible. Rather than skipping retrospectives, you should make sure that you get the most out of the format doing it remotely.



I am sharing with you the canvas I created for working with my teams that served me well so far. You can use it for a typical retrospective, but I will share here with you how I use it for remote retrospectives.


You can download the free PDF of the canvas hereYou can look that the Miro version of the canvas here

The remote team retrospective canvas explained



The canvas contains four sections.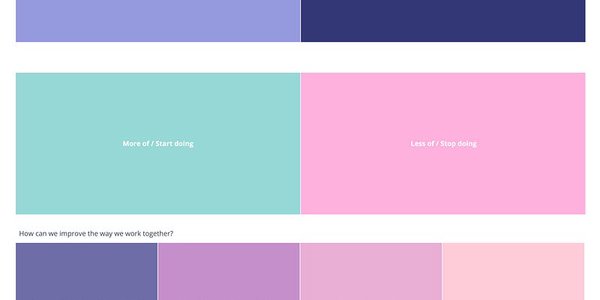 A reflection on what events happened since the last retrospective.



This is a classic approach on how to start a retrospective. Each team member has time reflect on the time since the last retrospective and to share with his team members how the experience felt for them.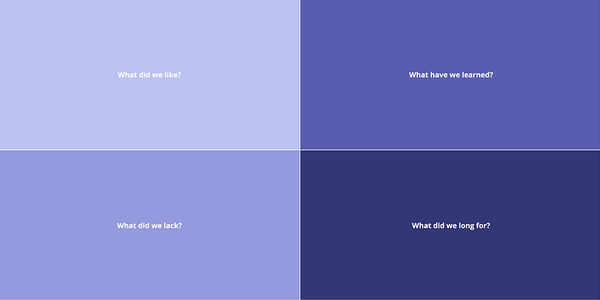 Feedback on what the team would like to have more of and what the team would like to stop.



Often teams implement tools, processes and rituals that previously worked. But context and working situations change. Reviewing what you want to keep and what you want to stop when it comes to your collaboration will help you to become more effective.




Feedback to the leadership team, the directs and colleagues.



Getting candid feedback is essential to become a better leadership team. But it is also crucial that the team challenges each other to become more effective in working together. My experience shows that building a healthy feedback culture is the same as building up your muscles. You have to go through some muscle ache and pain, but you will get stronger, and it will get easier every time. So you and your team should embrace the discomfort — the results will surprise you.




Actions



Most teams forget to decide on clear actions after a retrospective. My experience shows that if you want to fix everything at once, you won't fix anything at all. My recommendation is that you decide on a maximum of four actions that you wish to have completed until the next retrospective. Do not forget to assign clear responsibilities, so it is clear who has to take care that the work is done until the next retrospective.




Running the retrospective session



Going to a retrospective unprepared is wasting everyone's time. It is hard enough to remember what happened in the past time. It is even harder to decide what you want to share with the team and what message you want to convey. Also watching people write Post-Its is not the most effective use of time.


I prefer an asynchronous approach. Currently, I am using
Miro
to prepare a Canvas for the team. You can use any document that allows collaboration. A Google Sheet would work, as well. Once I have prepared the canvas, I share the link with the team.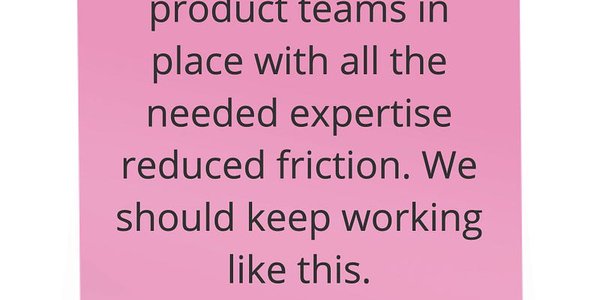 It is then up to the team to fill the retrospective. My experience shows to give them 3–5 days to do it. Each team member should invest about 20 to 30 minutes in sharing their feedback. I recommend that everyone only uses 1–3 Post-Its per section. This way, you can focus on the essential topics. Make sure they add their name. This makes it easier to clarify anything unclear directly with the person who wrote it.



Reviewing the canvas



Once every team member gave feedback, you can review and cluster all the input. To close the retrospective, I recommend scheduling a 40-minute session with the whole team. I expect that the team members go through the canvas. This way, everyone is familiar with the inputs, and you don't need to waste time to bring everyone up to speed.



Spend the first 20 minutes to discuss the feedback, get clarification for comments and suggestions that are unclear and to check-in with the other colleagues.



Spend the other 20 minutes in deciding what improvements you want to do, how you will tackle it and who takes over the responsibility. As mentioned before, don't try to fix everything at once. At the bottom, you can place one to four next actions.



Final words



I hope the remote retrospective canvas will help you improve how you integrate continual learning within your team. If you have any suggestions or ideas on how it can be improved, I would love to hear from you.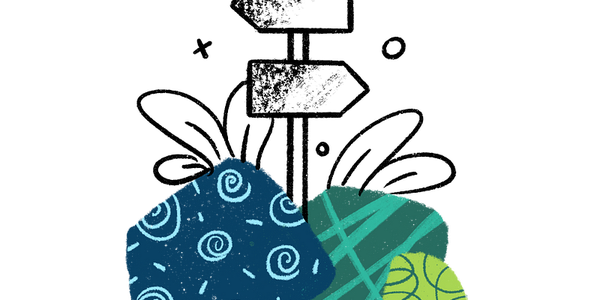 If you want to learn more about how to build effective teams and what other rituals will help you to make strong connections, you should have a look at
The TeamKit
.
TeamKit
provides a practical solution for teams everywhere to work towards improving team culture and experience. It is a self-facilitated team formation process, which encourages teams to use the right tools, or methods, during team formation.
TeamKit
enhances effectiveness by focussing on "how" teams come together and define their journey ahead. Importantly,
TeamKit
does not require any prior knowledge in team formation.
You can download the free PDF of the canvas here
You can look that the Miro version of the canvas here