The new
always-on display
by Parsons Design New York & OnePlus is literally handy, extremely useful!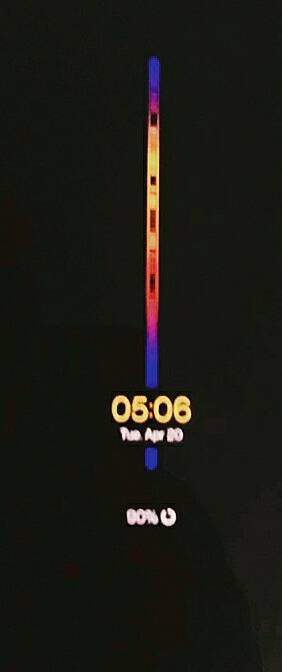 Each time I unlock, it leaves a groove, and in about 24 hours I have a story about my digital day. The darker the grooves, the more time I've spent on the phone.
Now it's been helpful because I understand better the type of the things I was doing when on the phone. With WFH and all communications lines ablur, several emails get done online, instantly. So that's not too bad. I'm not gaming, perhaps I must... a little bit... with that kind of power machine... but HEY, that's another story. (and this is not a phone review 'cause there is already a lot of that).
Why this piece of design fascinates me is that it genuinely gives me good, relevant, usable insight about myself- that will help me become aware of my habits and try to change. Today, I am already 50% down from yesterday's clicks. 
What are some of the AI / AR apps that are really working for you?