The conversation about flavours with Exec Chef Sachin at the Blue Diamond Hotel was scintillating.
We spoke about travels, I was telling him about Kashmir and he was sharing his experiences of flavours from the South.
Food away from it's original town & culture of creation is bound to taste different. I have never relished Kashmiri food in Bangalore - although there are people who make it exceptionally well. Now this is obvious...

Yet, people cook, and people eat.
Sachin recommended trying some authentic Maharashtrian flavours while I am here.
Like on the Karnataka Maha-Border, we have Dandelli and the curry creators have generously served us in Bangalore. Home style curries in my experiences are always the best pick. Of course, if you are in the wrong continent where bland is the order the of the day, then feel free to use discretion!
In Maharashtra, this is not the case thankfully.
The sarees, festivals, villages and food - are equally and beautifully colourful.
I went for the Home Style Curry from Sattara, Maharashtra - the folks at the Mystic Masala (Blue Diamond Hotel) prepared it for me. Chetan there recommended a local variety of rice - ambe more. Short grains, sticky rice and fragrant!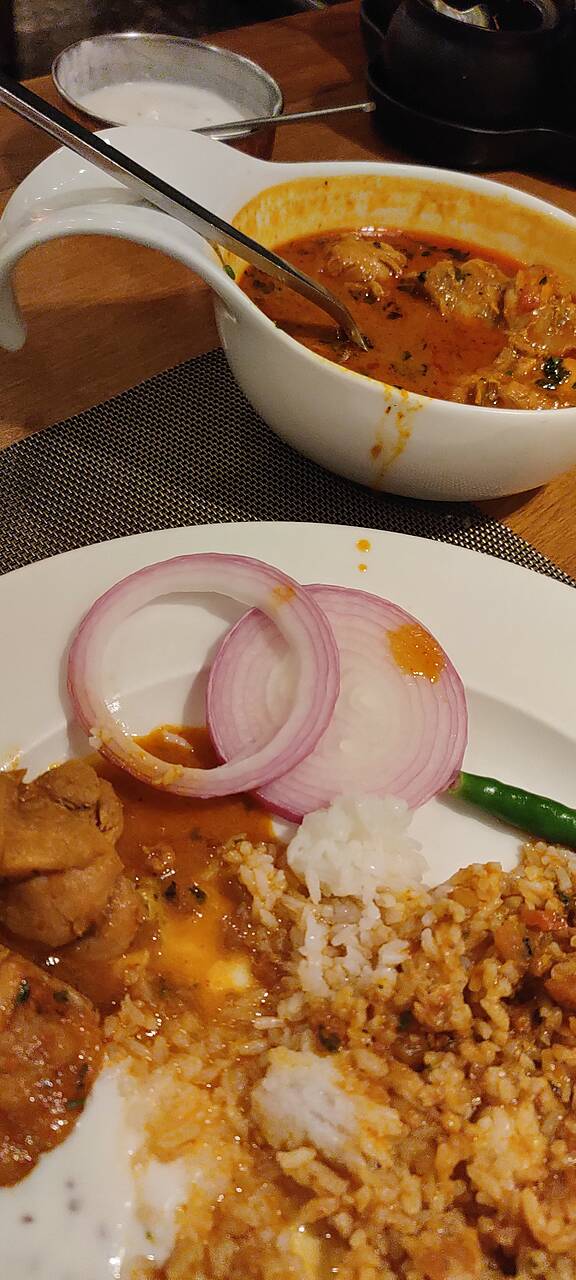 This is how I felt: it was like being welcomed into a Maharashtrian home.

The curry was fine (texture), flavourful; the chicken was beautifully cooked and tender. I took some dahi & onion on the side. Bit into green chillies, and... like I keep saying, they're are not to be taken lightly!

The chicken was not fried and the food wasn't oily rich - very healthy, homelike and yummy.
The food is best had temperature hot like they serve. I might repeat it tonight...