At
Mystic Masala
, Chef Ganesh and his colleagues recommend the Maharashtrian Green Chilly Chutney,
thhecha
.
Chef sauted some prawns in thhecha and had me squeeze lemon over it, to taste.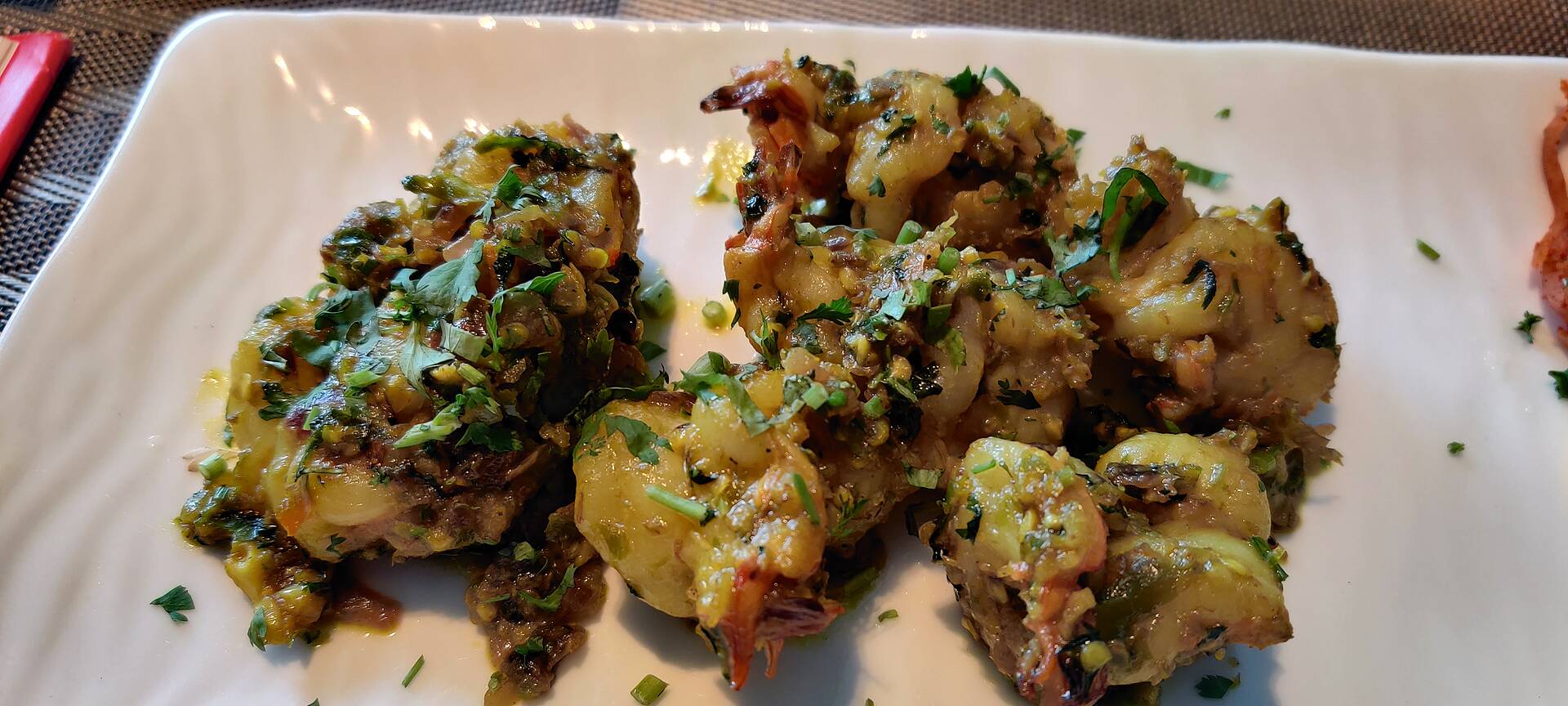 Dazzled the senses. Real experience of some strong Maharashtra chilies, fresh prawns and a great dish served hot. 
We both agreed that cold prawns go all rubbery and must be avoided at all sensory costs. 
I didn't ruin it with a coke, no!