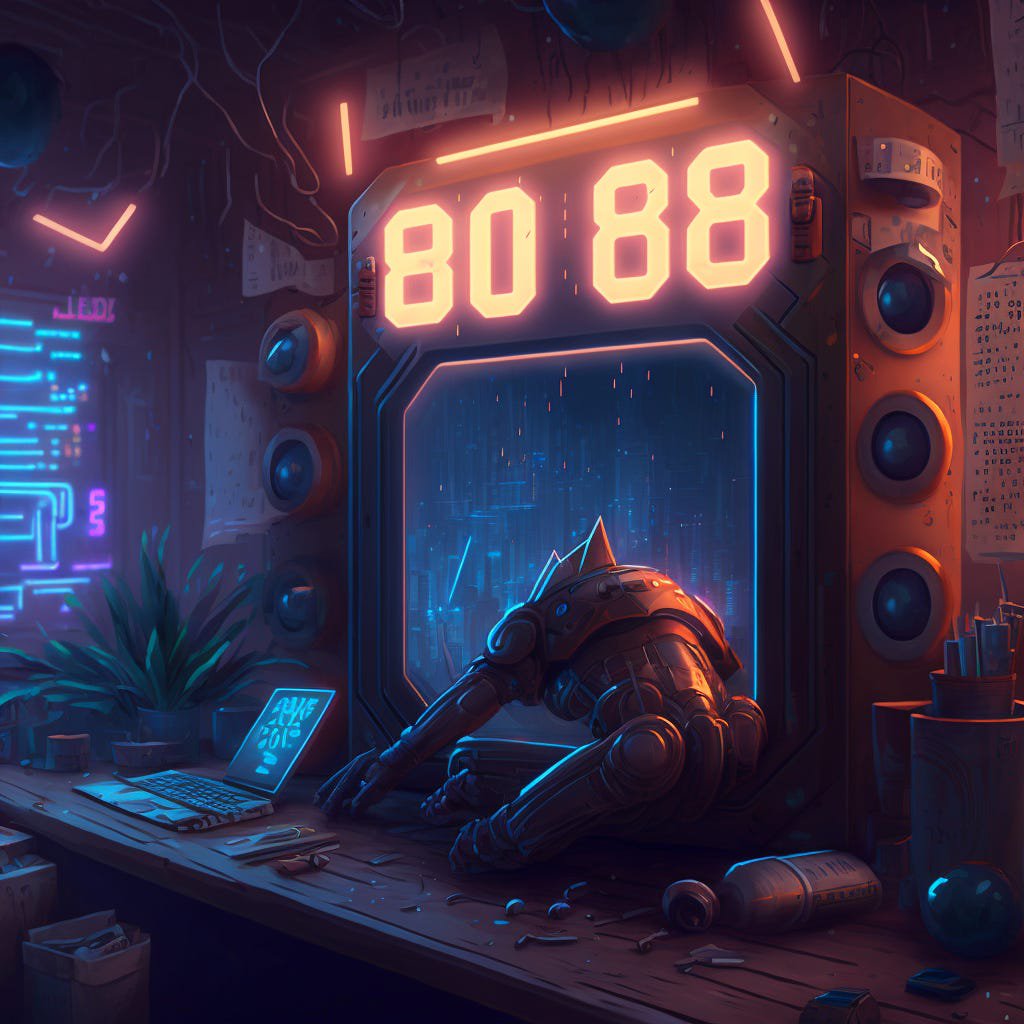 Happy New Year!



Last night I couldn't sleep and somehow I ended up on substack reading a post by Michael Dean, an amazing writer and editor I've worked with and value his input and analysis.



Michael managed in 10 minutes to answer all the same arguments I had in my head for a long time.



I went to sleep and the next morning, I started thinking what is the shortest path to transferring my content over to Substack without worrying about anything else.



Another contributing factor was that, over the Christmas period, I realized I hadn't posted anything on my Ghost blog for months.



After reading a blog post by Jason Fried, the creator of Basecamp, explaining how he never set up a personal blog, as it felt too formal, I realized I had similar barriers. I wasn't posting because I was waiting to write something worthy of my blog. Of course, you can't do that If you never write in the first place.


I decided to move my posts over to
Hey World
that is a free blogging service provided as part the hey.com email that I use.

This helped me start writing and publishing again as it is just like writing an email.



There were still some things that bothered me.


There is no custom domain option at the moment so the URL is long and funny to remember
world.hey.com/pskaronis
and there is no commenting option. If someone wants to comment, they have to reply back to your post via email or comment on twitter.

I did set up a basic HTML/CSS page on Github Pages that acts as profile page and subscribe form for my Hey World blog and it works fine.


You can check it out
here
.

There is no search option, or tags or categories, so after a while you have to go next, next, next page to find something.



Finally, you don't have the cross-promotion that is happening on substack.



My biggest pain is that I am tired of writing in a vacuum.



So, I will start cross-posting on substack as an experiment and review after a few months.



I will keep writing on Hey World as it helps me focus and re-post on Substack. Hey World will also serve as my personal archive and as minimal mirror version of this blog, if you prefer to read posts there.



Sometimes, It can get overwhelming trying to read something on substack, especially if you have a lot of subscriptions.



There is a small SEO caveat though with that approach, as substack links will take priority as they don't allow configuring canonical links from other blogs.



So, back to Substack.



Substack allows you to have your own domain for a one-off $50 fee which is nothing compared to paying for Ghost $108/year minimum as Michael mentioned in his post. I will probably do this at a later stage.



The next thing is the design. If you suffer from ADHD like me at times, having too many options makes progress difficult. Luckily, with Substack you get only 3 themes and these are around structure mostly.



Over the next few days, I will be transferring my content over to substack and start sending out a weekly newsletter.



I keep track of everything I learn during the week in my Obsidian Second Brain and share the best of what I've learned or connections I made that you might find useful.



See you soon!



Thanks for reading Neural Impulse! Subscribe for free to receive new posts and support my work.