I was walking in circles on my roof this morning. Suddenly felt the urge to listen to
that song
"
these are the days we won't forget.
"
I took a few laps, breathing above Quito. Letting the music wash over me as coffee took hold.
Yesterday was the founding anniversary of my startup,
Senseg Inc.
Avicii's caffeinated lyrics cohered in my subconscious mind to start celeblogging the company's birthday. I rushed back inside and started typing.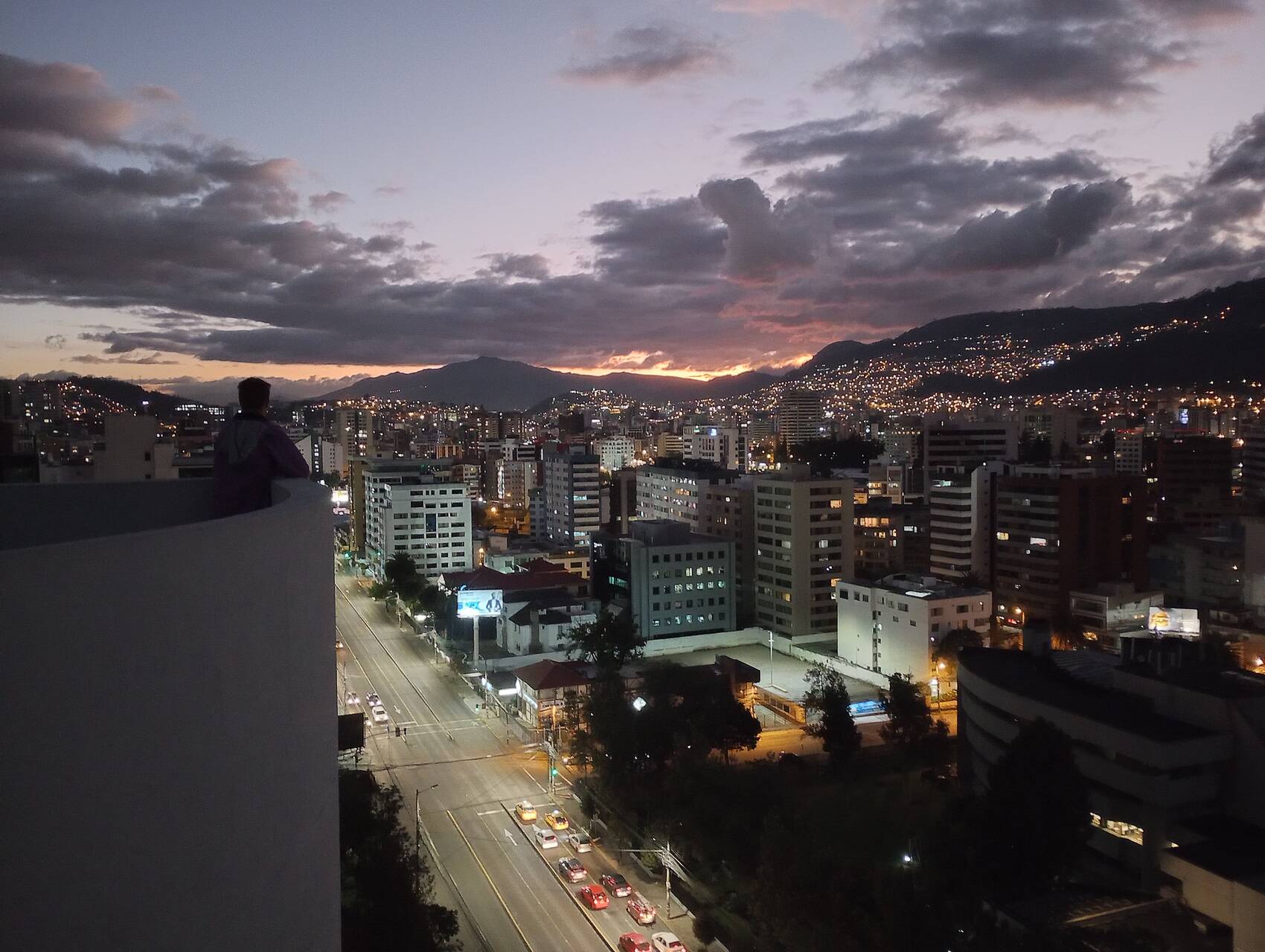 I've learned so much in the last year, especially from many things I'm not proud of. One mild example is my unintentional de-prioritization of this blog. I'm looking forward to cultivating a stronger creative focus and improved work-life harmony as we kick off year 2.
A few things happened in the last year that turned out really well. Gratitude was the theme of my morning musings: to do great work, to own the output, to do it remotely, and to collaborate with wonderful partners and teammates. To have the privilege and agency to iterate fast, building an impactful product.
My two foci this week have been fundraising prep and team culture-building, both fascinating exercises in plying narrative to shape reality. So far, I've deliberately run our team process-lite and avoided any nebulous
"wall statement"
of company values. With a recent product pivot, however, the need for more coordination and alignment on engineering norms has finally surfaced (detailed tickets, PRs, etc).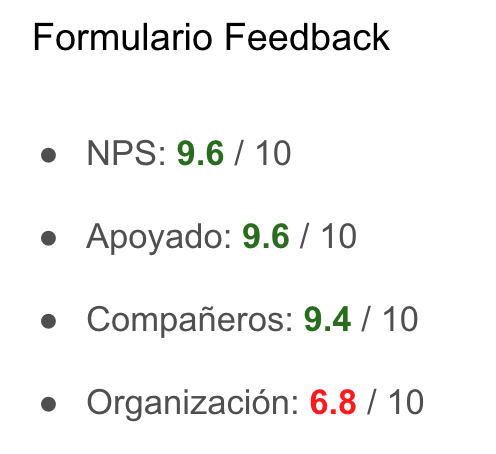 The above image is a summary from last week's anonymous feedback form. How recommendable is working here? How well do you feel supported in your role? How much do you like your teammates? How harmonious does team coordination feel, to what extent can we improve? 
I love thinking about how to best support the individuals on my team, and even though nothing is super broken right now, it still hits me hard when things aren't going A+ well.  
Here are some of my proudest moments in the last year: 
helping transition 3 early contractor teammates peacefully (but not always smoothly) to better-aligned alternative careers, 
committing the right amount of comp and care to achieve maximal buy-in from various engineering candidates, and 
information gathering sufficiently to decide the time is right to optimize our collaborative processes and improve collective output. It's time to build...some values on the wall!
I love working on this company; I really feel that I'm thriving. In addition to Ben Horowitz's stories, I feel I'm making great use of my own (many previous) team leadership experiences. Echoing above, most of these came from failure, but there were also great successes that I'm so happy have stuck with me. It's wild how certain predispositions don't change much over time, and can even span generations.
Nina
described
co-leading the Presidential Scholars Program very generously: "Andy is someone who really... is extremely efficient and effective, and prizes being proactive and always finding ways to improve systems... Most impressive to me was how much he prioritized team culture and team dynamics... training the advisors in a way that was actually substantial... more than just walking them through the agenda... He understood that having a really efficiently and well-run system and program and operating mechanism ...was reliant on having really good, well-run, well-operating relationships."
Tomorrow, we'll enshrine our team culture in Powerpoint. As I'm explicating norms for us to reflect and align on, as I ponder our raise and watch
Dylan pitch the early Figma
(thanks Sebas), and as I think ahead to a future where we begin to move at light-speed towards growth and beyond, I'm highly conscious of all the things under-documented and un-said within our baby org.
What a contrast in my tiny human brain, grappling with these moments of insufficiency! I can and should be blogging more ...but yet, here I am doing something, and it was a good morning...
Although I could joyfully dwell on problems all day long, this post (and life?) is really more of a toast. Here's to the little moments of joy and pure love, grooving out in my bedroom at home, in the flow building a company I'm proud of. Writing history, that we will never forget.
Muy buenos días.
"These are the days we won't regret."