The traffic in the city has got really crazy in last few years. The roads were never great, so driving a car here is signing up for a lot of stress. Riding a bike is faster, enjoyable, cheaper for you and doesn't hurt the planet. The realisation is obvious once you try it out but still it's not a preferred option for most. Disha n I've been using
Brompton, the popular folding bike from London
, and been really happy with it.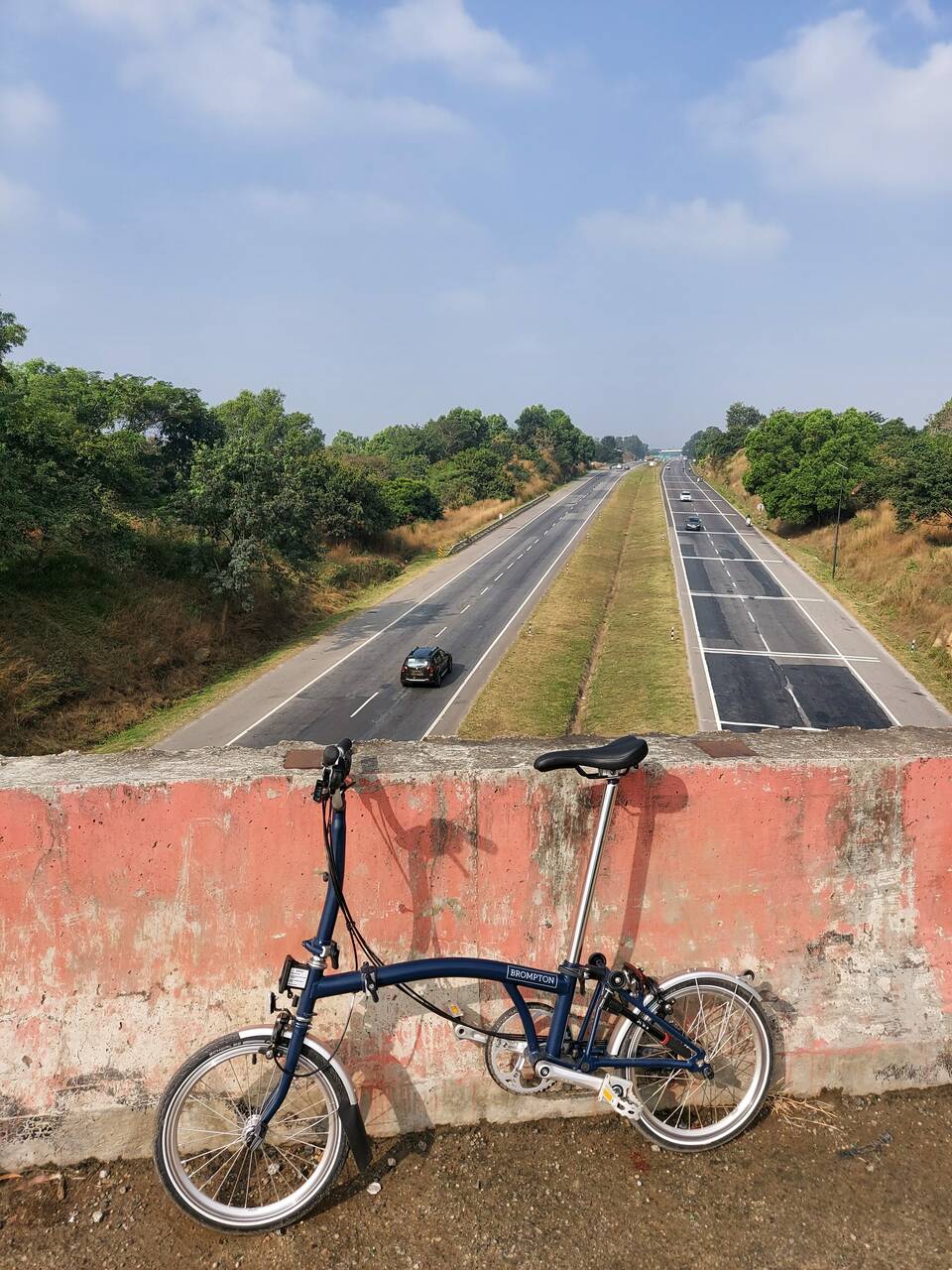 We had issues with folding bikes not being accepted by metro authorities, but the issue seems to have been resolved now
. So, now we'd be able to use the bike for first and last mile connectivity and use the metro rail for the middle leg. Plus, we've got the luggage bag to take the bike with us to a different city when we are flying. All of this is the usual way of life for Brompton owners in other big cities outside India. So happy to see the progress here and not worry about how far off are we from home if we are on bikes.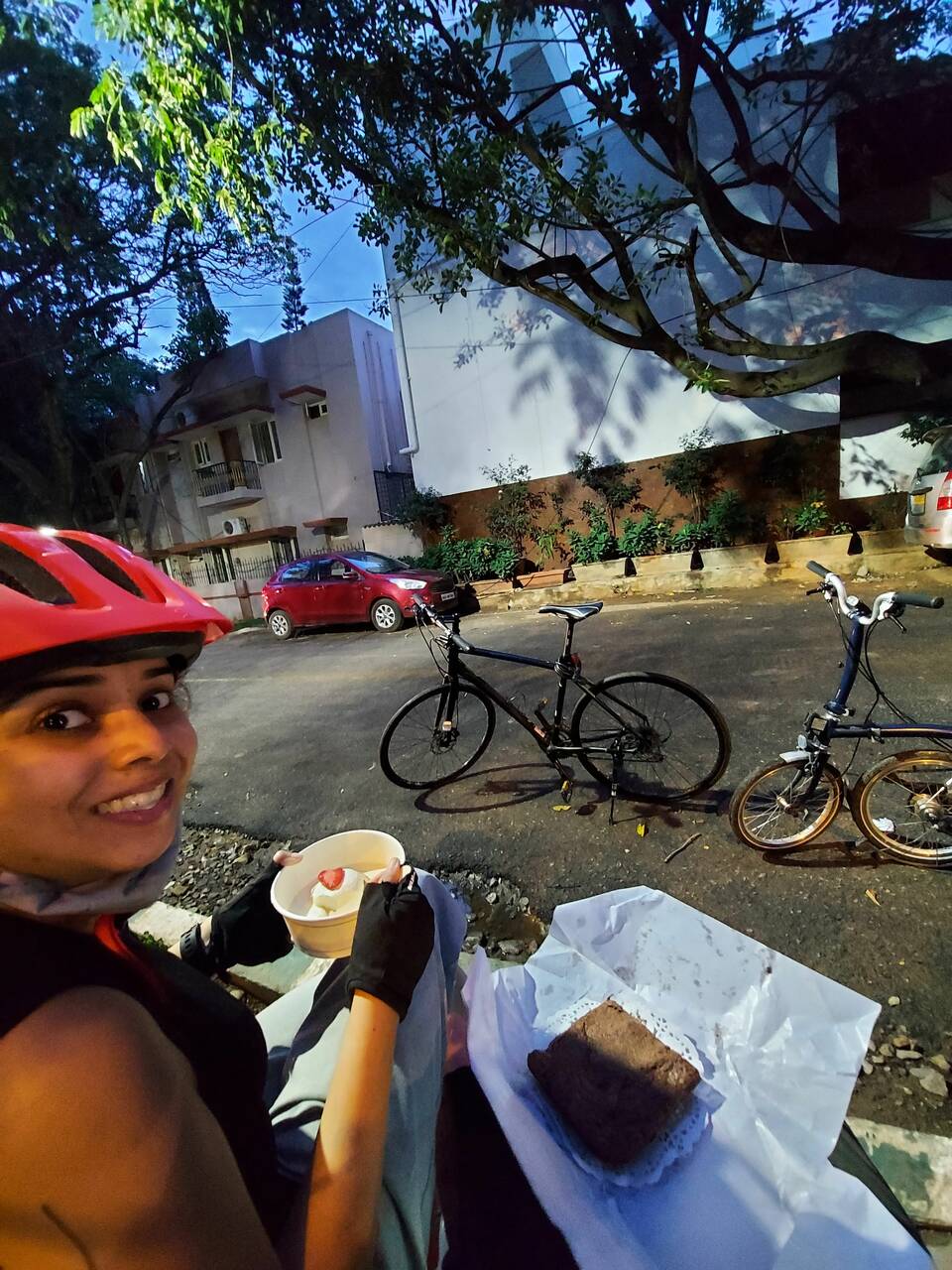 I recently got the rear rack for the bike thar lets us pack an additional bag. Today was a test for the cargo load capacity of the bike with Kukoo in front bag and her meals in the rear bag. I went to drop her at a boarding for a week as we're going off on a vacation. It was a success! The extra load didn't throw me off balance.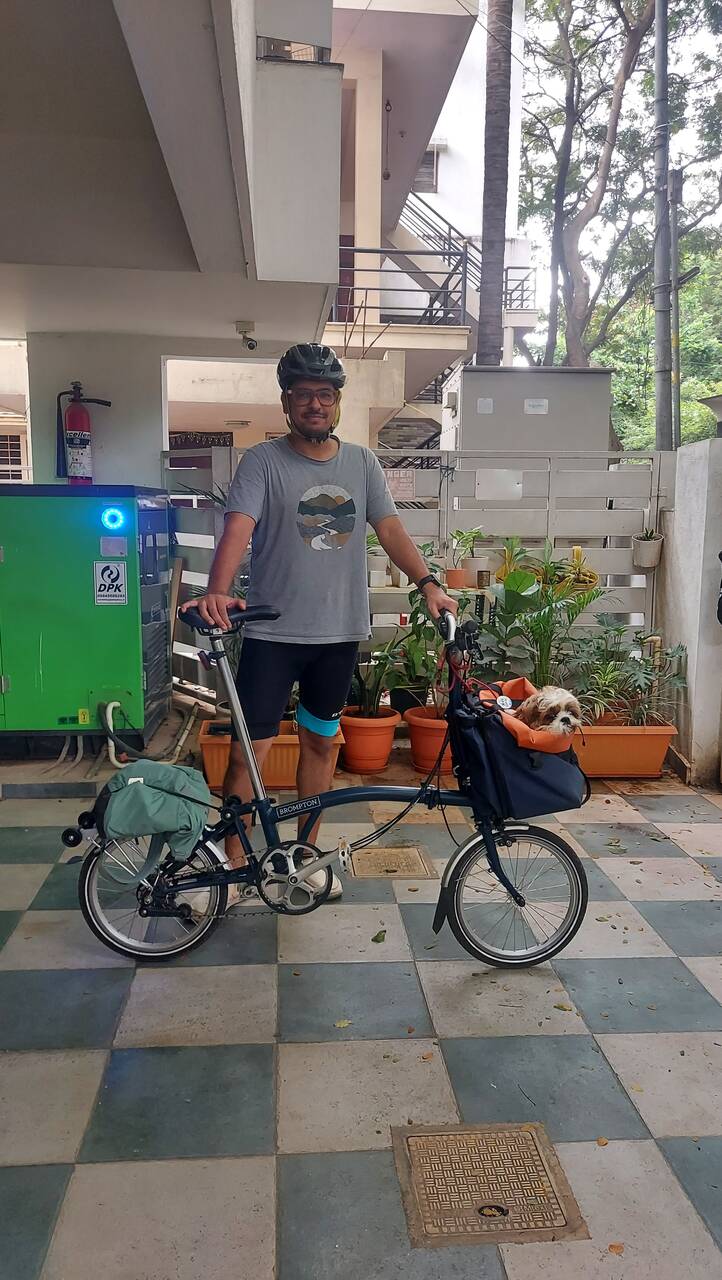 Kukoo has been riding in the front bag from the very beginning and has grown very comfortable with it. Plus, we love riding a bit more when we see her ears flapping in the wind just ahead of us. 😍 Need to record this on video now that I've mentioned it.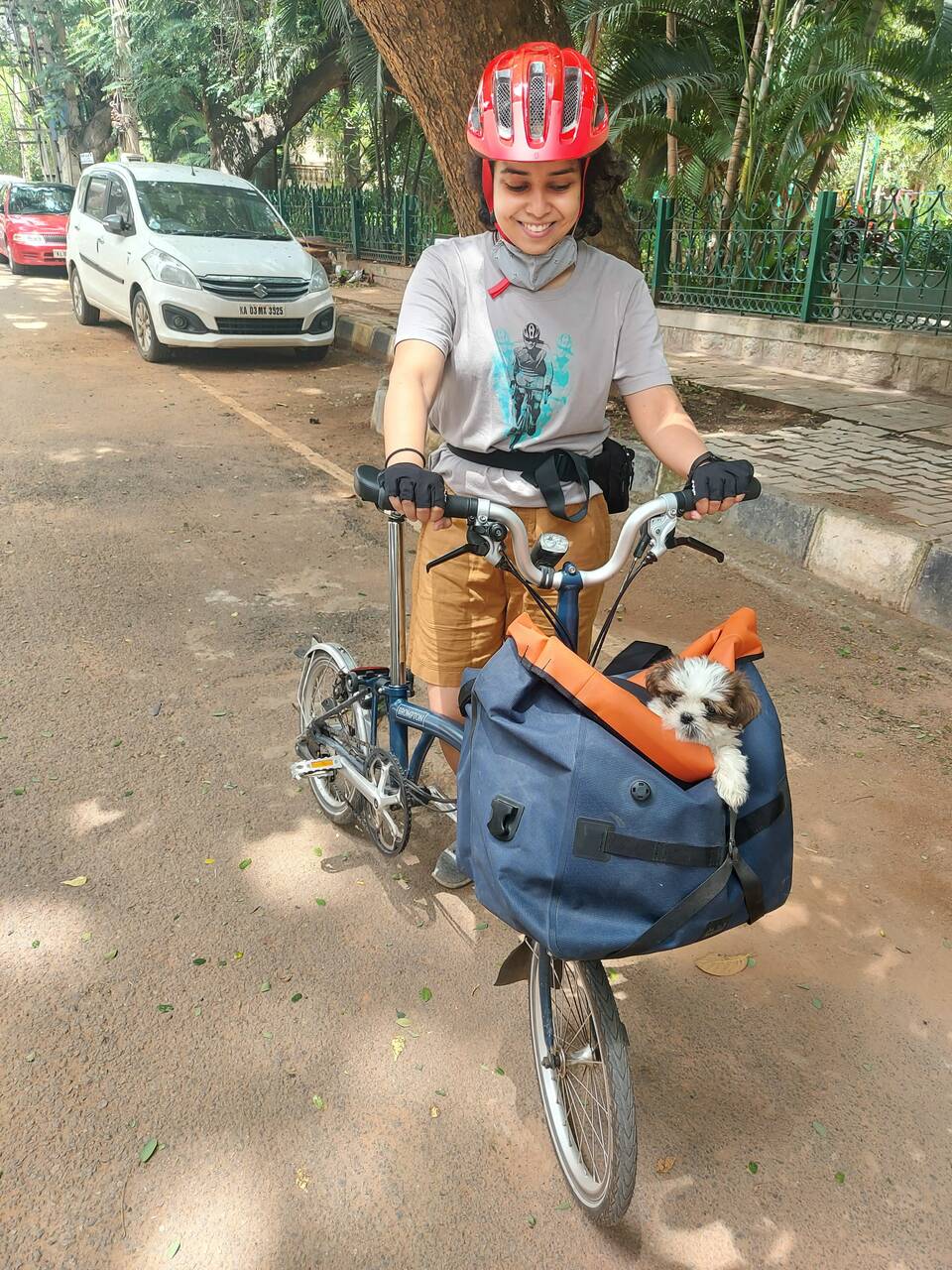 So I guess we are geared up for more commutes, and possibly even weekend tours on our bikes!
I'm soon going to add a rack and pannier bags to my regular sized city bike
. We've done a few bike trips already.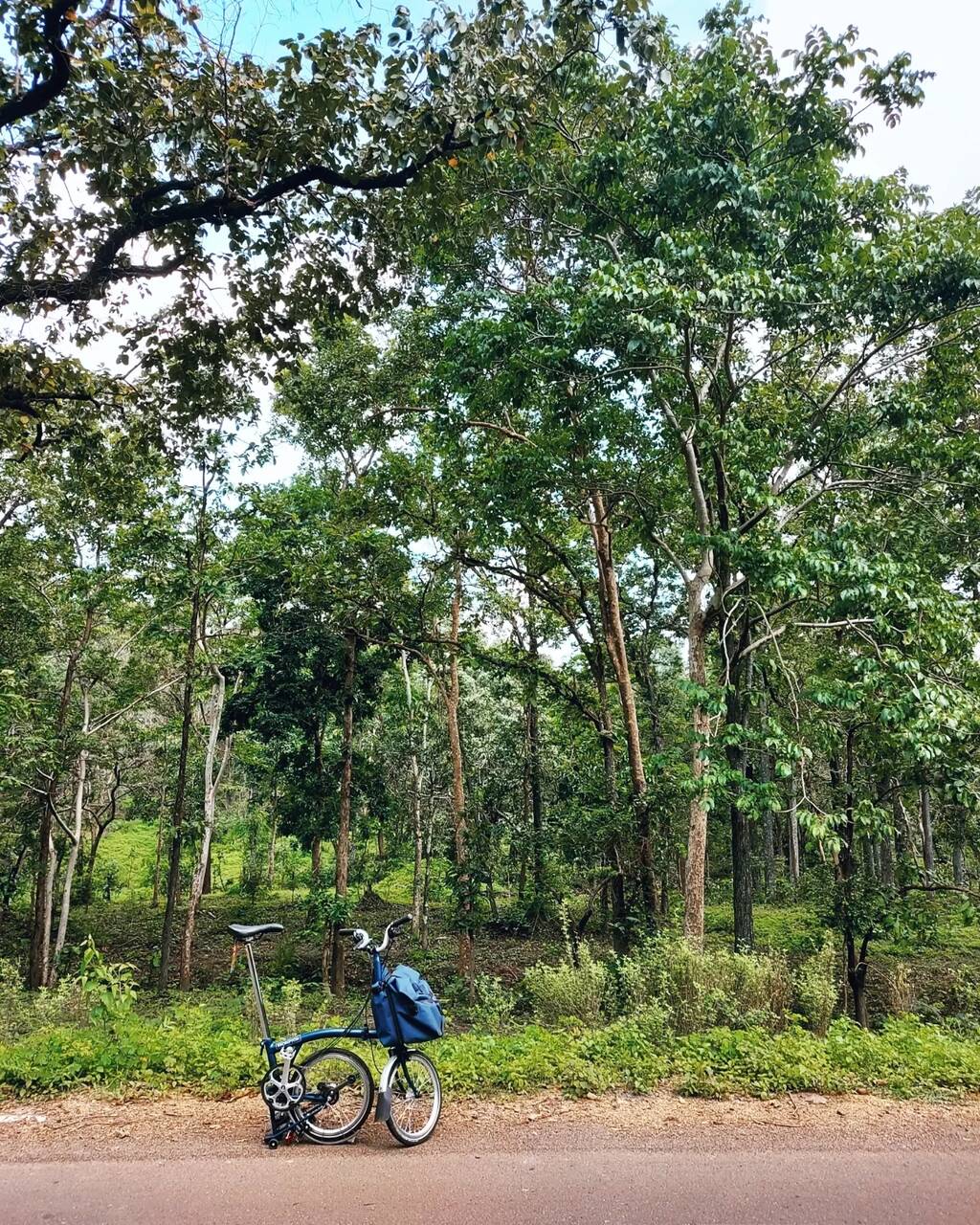 Even Disha joined for a long ride, need to figure out a way to make it easier for her. I can only think of a backup car so that she can drive when she doesn't want to ride but be able to switch back to the bike when she feels like.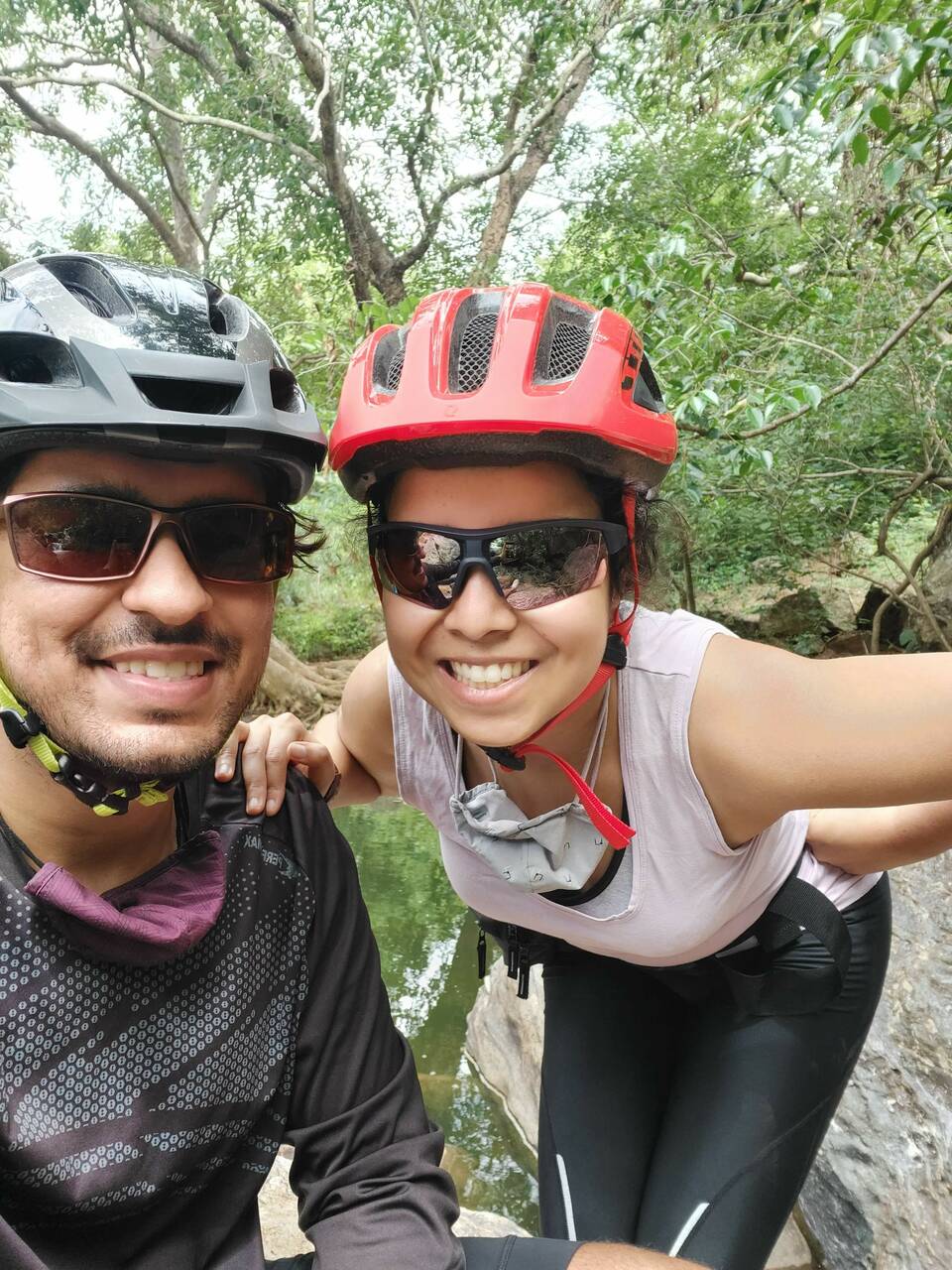 Brompton just has 1 dealer in India right now - ProCycles in Bangalore
. I discovered the bike at their store.
The other folding bike that's more broadly available in India is by Decathlon
. I keep recommending these bikes for commutes n local city riding every chance I get. 
Now, off to the vacation that I mentioned!
Anubhav