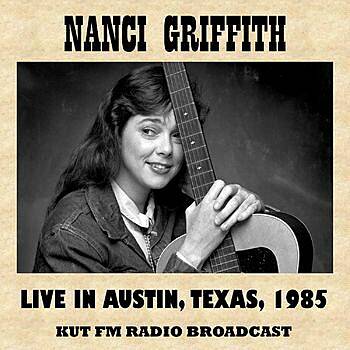 Nanci Griffith passed away last month and it is a great, great loss to music lovers -- especially those from my part of the world. Griffith was born just a few miles east of San Antonio in a little town called Seguin, Texas. She grew up in Austin and is emblematic of the special music that came out of this region in the late twentieth century: a little bit folk, a little bit country, and a little bit something all its own.
Griffith's discography had some ups and downs, moving from folk to country, to pop/rock cross-over, and then back to folk. Her near-perfect all-covers album "Open Doors and Open Windows" is a masterpiece. It resurrected and cemented her place in the folk music world. It came out about the same time I started law school and kept me company on many long nights reading law.
One of Griffith's earliest live performances I was able to find is this
1985 live radio performance at KUT-FM in Austin
. It's wonderful. Griffith also became a favorite of David Letterman. She first performed on his show in the late '80s. David Letterman appeared to be completely smitten with her and he had her back as a frequent guest every time she had a new album or he could think of another excuse to bring her on his program. I wondered if I could find any of those old performances and, wouldn't you know it, the internet provides. Someone has put together a
YouTube supercut of all of Griffith's performances on the Letterman show
. The video quality starts out pretty bad and improves as the 20+ years of her Letterman performances go by. It is a delightful time warp to watch.
There are many favorites. Griffith is perhaps best known for her cross-over hit "
From a Distance
." But for my money, one of her finest performances was a cover of John Prine song called "
Speed of the Sound of Loneliness
."
It's a mighty mean and a dreadful sorrow
It's crossed the evil line today
Well, how can you ask about tomorrow
We ain't got one word to say
So what in the world's come over you?
And what in heaven's name have you done?
You've broken the speed of the sound of loneliness
You're out there running just to be on the run.

RIP Nanci Griffith. You'll be missed.