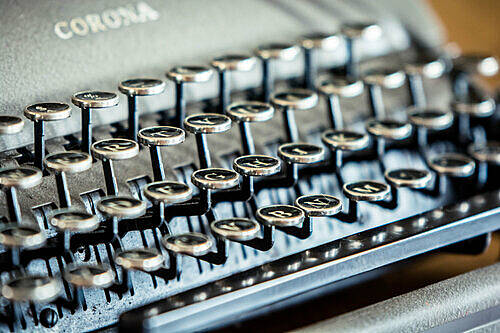 In a recently-filed lawsuit, a Pennsylvania development company is alleged to have violated the Pregnancy Discrimination Act by terminating two employees because of their pregnancies. 

Kerri Hertzog and Ashley Poletini worked for Aarcon Enterprises for several years. The two announced their pregnancies at a meeting with the president of the company, who allegedly responded by calling Hertzog "nuts" and interrogating Poletini about the identity of the father and her plans to get married. 


Now, pregnancy discrimination cases are filed every day in this country. So, why I am I spending time talking about this particular case?  A couple of reasons: First, the facts are just rather striking.  Discrimination is still rampant in this country but most managers have learned that you can't be this overt and blatant in your actions and speech. If the facts alleged in the Complaint in this case are true, this manager didn't get the memo.

But perhaps more importantly, I'm writing about this case because the lawyer filed what I consider to be a really well-crafted Complaint. And well-crafted complaints are something we don't see often enough.

Too often, plaintiff's lawyers slap together their lawsuit complaints with too little thought to the story they are trying to tell. Sure, their pleading may meet the minimum pleading requirements under the law - putting the defendant on notice of why they are being sued. But they don't tell a compelling story. This Complaint tells a story. Here's a clip:

The following occurred at the meeting: 

a. At the start of this meeting, Hertzog announced that she was having a baby, and Poletini said that she was as well. 

b. In the same meeting, A. Brentzel reacted to that news by saying that he already knew about both pregnancies. He then pointed to Hertzog and said, "You're nuts," and asked how she was going to take care of four children while working full time. 

c. To Poletini, he said, "Well, who is the father?" Poletini replied, "His name is Tim." Not satisfied, he pressed Poletini by asking, "Are you sure?" Stunned, Poletini told him that she was sure. A. Brentzel then threw his hands in the air and said sarcastically, "Well, I guess congratulations." He followed that up by asking Poletini, "Is this Tim going to be in the picture?" She responded in the affirmative. He then pointed at her ring finger and said, "Are you going to get married?" Poletini said, "I don't know." His ridiculous response to that was, "Well, from a business perspective, it would just be a really big burden on someone in five or six months if it was someone else's." 

d. The conversation then turned to Plaintiffs' due dates, and A. Brentzel asked Hertzog and Poletini how long they planned to take off. Hertzog and Poletini replied that their due dates were December 3rd and November 9th, respectively. Hertzog said that she planned to work from home during her leave. Poletini said that she was going to take the full 12 weeks of leave, but that she also could do payroll from home during that time. In response to their leave requests, A. Brentzel said, "Well, we are going to need to get another person in here anyways to help me and Tom with the developments." 

e. At this point, Poletini left the meeting. To Hertzog, A. Brentzel stated, "I'm going to sit down and talk to my brother about the future of the company." After that comment, Hertzog left A. Brentzel's office.


The Complaint isn't long. It's not overly detailed or filled with lots of unnecessary legal jargon. But what it does do is tell the clients' story in a simple and compelling way. The passage quoted above really brings the reader into the room with the clients and lets the reader see what happened through their eyes.  After reading this passage the reader knows exactly what happened in this case. I'll bet I don't even have to tell you that the Plaintiffs were fired only a few days after the meeting described above. 


Plaintiff's lawyers who represent employees in work-related civil rights cases sometimes forget the importance of the Complaint as a formidable tool in their kit.  The Complaint sets the stage for the whole litigation. It is the first time your client's story will be told. The Complaint will be read by the company's management,  its defense counsel and often by its workers.  It may also be read by the company's insurance adjuster or the local press. And perhaps most importantly, the Complaint will be read by the judge and his or her clerks.  It is the starting point for what they think of your case, your client, and you. Everything they learn later will be filtered through the lens of the well-crafted Complaint. 


There may be no more important pleading that you will draft during the course of your case than the Original Complaint. Don't waste this opportunity to set the stage for your case. Take a little extra time to tell your client's story in a compelling way.  The extra work will benefit you and your client down the road.